I Tried FLO Vitamins, Here's What I Thought
As soon as I hit my 20's my cycle changed and the PMS Monster entered my life. At the tiniest trigger, I'd burst into tears of joy, tears of frustration, tears of self-doubt. For days before, during, and just after the crimson tide, my feelings were all over the place. My period was heavier, I bloated TF out. So much so that I actually had a few pairs of Aunt Flo jeans - 2 full-sizes north of normal - in my closet.
Although I maxed out on Midol and other lame OTC remedies every month, I went through hell. Frankly, it's socially debilitating. Who wants to date someone with a mini mountain range of zits on her chin? I'd had it - I was absolutely over this monthly PMS.
My friend Ashanti said that PMS doesn't have to suck, that I need to get ahead of the problem with FLO- the 1st ever PMS Gummy Vitamin. Gummy. Vitamin. You're not serious, I thought. Then she started raving about how they're vegan-friendly, strawberry-flavored, and so delish she never forgets her daily yummy gummies.
Okay-so, I checked them out. They look like lifesaver-shaped kid vitamins. Cute. But how legit could they be? Turns out they're a researched-backed, scientifically-designed vitamin that takes a proactive approach to PMS relief.
Not only that, FLO contains natural ingredients and is gluten, dairy, nut, and soy-free. Natural, sure. I'm one of those people who highly doubts that natural products are as powerful as all those ineffectual OTC products that never worked for me.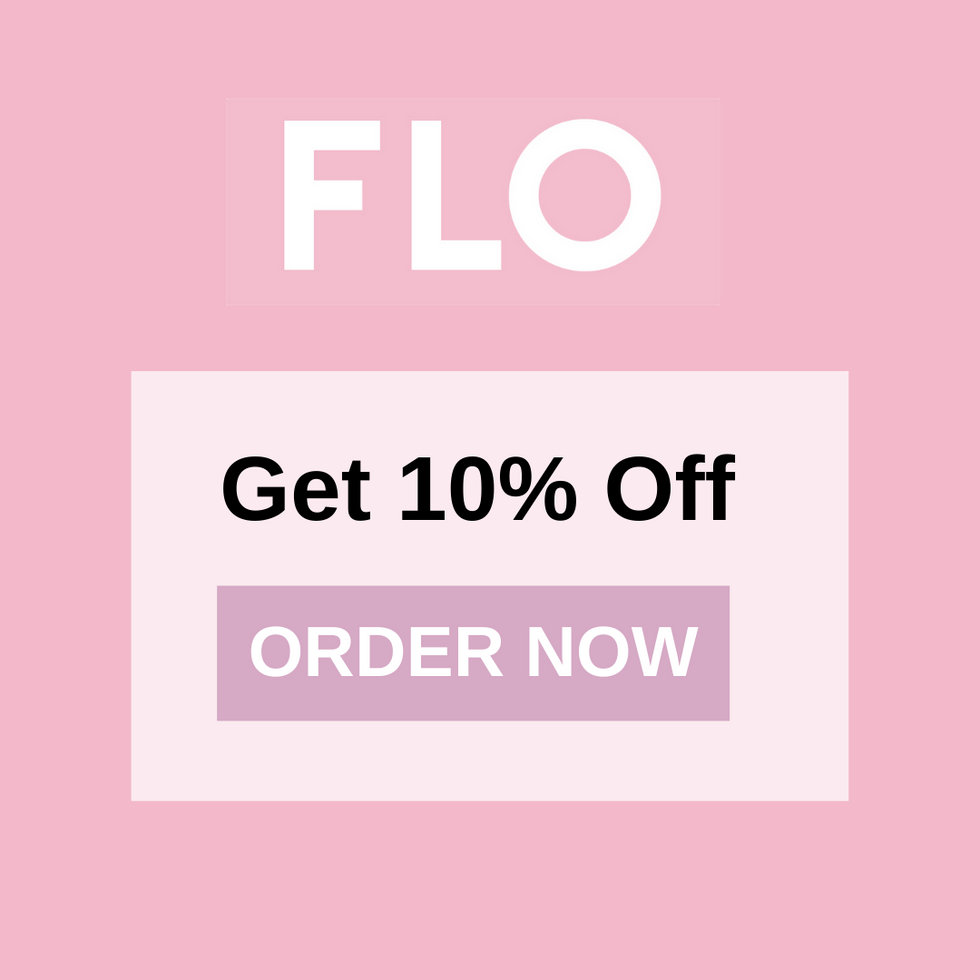 I'd reached the point where I was considering a prescription medication. But I really don't trust synthetic hormones, not to mention the cost. Although FLO is a non-hormonal product it does interact with your hormones. It's formulated with vitamins, herbs, and botanicals that are proven to help reduce cramps, mood swings, bloating, and hormonal acne.
FLO's rockstar ingredients include Chaste Berry, Dong Quai, Vitamin B6, and Lemon Balm. But how could one gummy vitamin do everything they claim? I decided to look into them:
Chaste Berry has been shown to decrease symptoms of PMS in up to 93% of women and has been traditionally used to alleviate hormonal acne and mood swings.
Dong Quai balances estrogen levels, relieves cramps, reduces bloating, eases anxiety, and boosts energy.
Vitamin B6 has been shown to lessen a broad range of PMS symptoms, esp. premenstrual mood swings and cravings.
Just the term Lemon Balm completely chills me out. Maybe that's because it can be effective in aiding digestion and alleviating cramps and stress.
Really impressive. So I popped a one-time purchase in my cart. Each bottle contains a monthly supply of 60 gummies. At less than $1 a day, I'd nothing to lose.
As soon as they arrived, I immediately ate the required 2 gummies - and, wow, how tasty! They suggest taking FLO gummy vitamins every day for two full cycles to experience the full effect. But IRL after only 3 weeks the bloating went down, and my hormonal acne began to clear up. Amazing!
I was so thrilled, I took advantage of their subscribe-and-save model that costs $24.99 and ships every month. Besides, if I don't fully get along with FLO, there's a 60-day guarantee and it's easy to cancel anytime.
After taking FLO vitamins for 4 months, I can truly say that these life-changing gummy vitamins have helped me tame the PMS Monster. My symptoms are manageable. I feel so balanced emotionally and much more engaged. My zits have vanished. My complexion is glowing. Buh-bye bloating. And BTW - a few weeks ago I tossed out my Aunt Flo jeans.
If you want to take a proactive approach to PMS relief, I'd highly recommend FLO - natural gummies that work.
The Folks At FLO Vitamins Have Extended A Limited Time Offer For Our Readers: Get 10% Off FLO Today!


FLO Vitamins are manufactured according to FDA guidelines and do not include any dyes or artificial flavors. This product is not intended to diagnose, treat, cure, or prevent any disease. Results may vary.