So we're not talking about making mac and cheese healthy by sneaking in cauliflower. And we're not even considering gluten-free, dairy-free, or what our paleo ancestors plucked from bushes and killed in the woods. This is a full-blown balls-to-the-wall decadent and grotesque flashback to a time when gelatin molds contained water chestnuts, ham chunks, and shredded coconut. Because what else is there to do in a pandemic besides revisit our grandparents' concoctions?

No real recipes here because most of these originated from what happened to be in the pantry. But there's a reason why these dishes have endured the test of time: they taste good. Throw your wife a throwback dinner. Let your kids be kids. Take a step back in time.
The Nickname: Frank and Beans.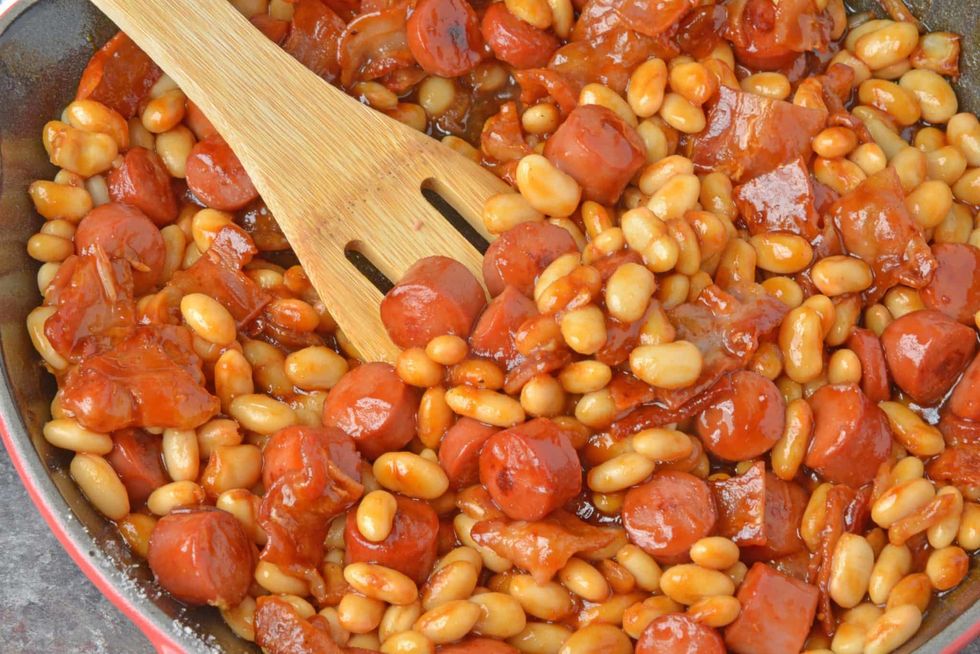 Ok. There are a thousand jokes in the very name. But there are some great canned beans on the market. Our palates are significantly more open to spicy than our grandparents', so try some that are chipotle or jalapeno flavored. Chop up some hotdogs and heat the whole thing up in a pot. Better still, fry up the little chunks of hotdogs first before you add them to the beans. Winner-winner dinner.
Egg Salad on White Bread, No Crust.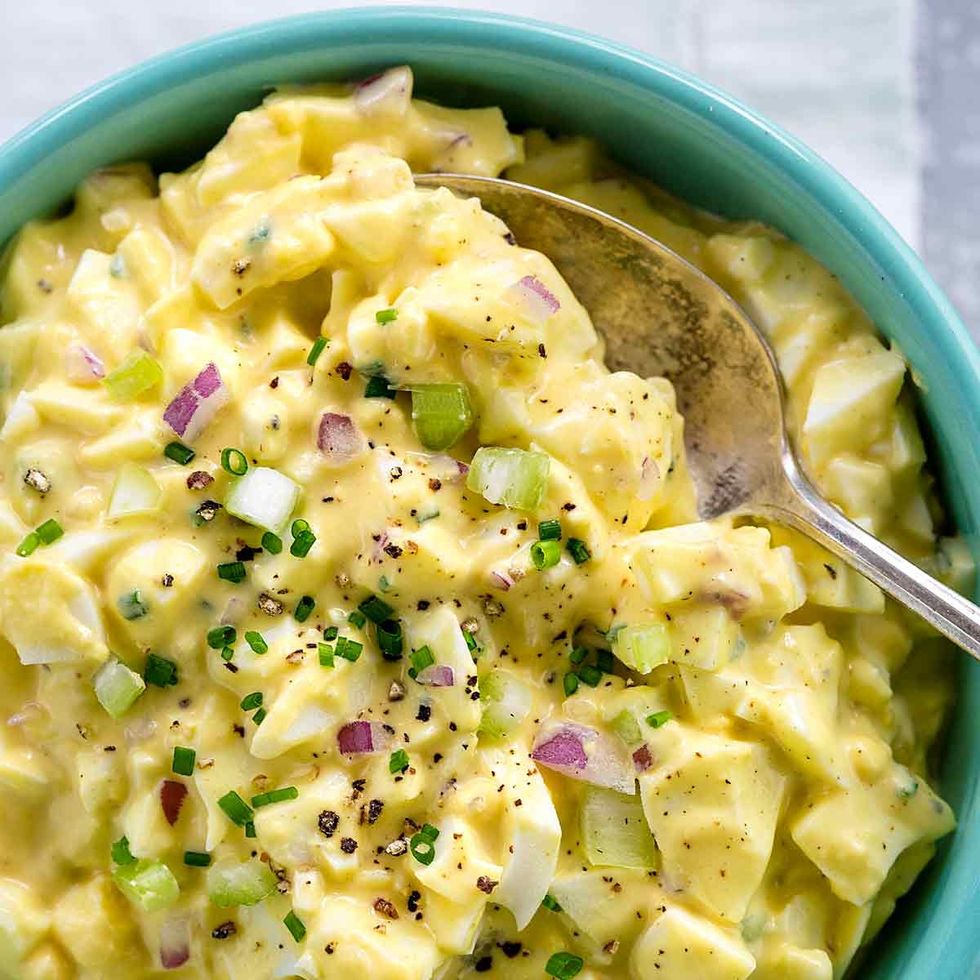 For Real. Seriously. Egg salad takes a little effort, to be sure. If you don't feel like making your own from the get-go, at least consider buying the new packaged and peeled hardboiled eggs and using them. The classic is wicked simple. Chop up the eggs with a fork or two knives (this is the easier way, actually.) Add your personal taste level of mayonnaise and consider a few add-ins. Yellow mustard is common, as is pickle relish. If you want to go all fancy, some tiny minced onion is good. Salt and pepper. Toast or don't toast the white bread but don't forget to cut off the crusts. It's essential. And triangles. Just because you gotta do the triangles.
Pimento Cheese and Saltines.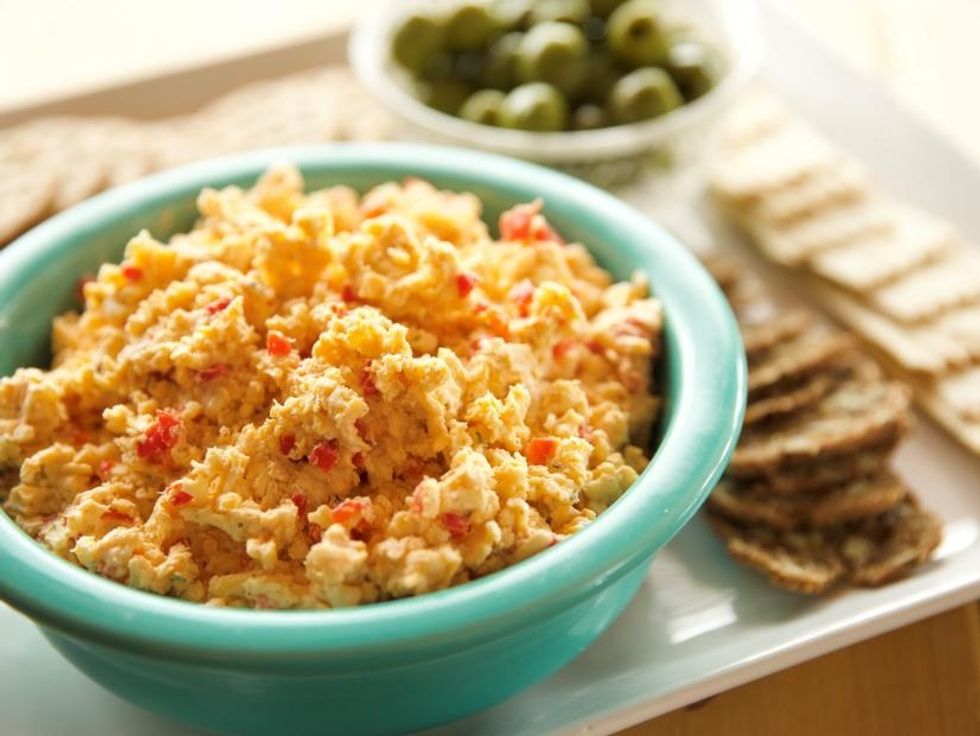 It's a Southern thing, pimento cheese. There are a myriad of recipes, but the basic gist of it is three whack-a-mole ingredients that end up actually playing well together: jarred pimento, mayonnaise, and shredded cheddar cheese. Spread lovingly on crackers, ideally saltines. It's easy to get fancy with pimento cheese, and if it's your inclination, you absolutely should. Smoked paprika, alternate cheeses folded in, you understand. But go with your heart. If you want old school Grammy's version? Do it. Eat the whole bowl with a sleeve of crackers for dinner.
Southern Potato Salad.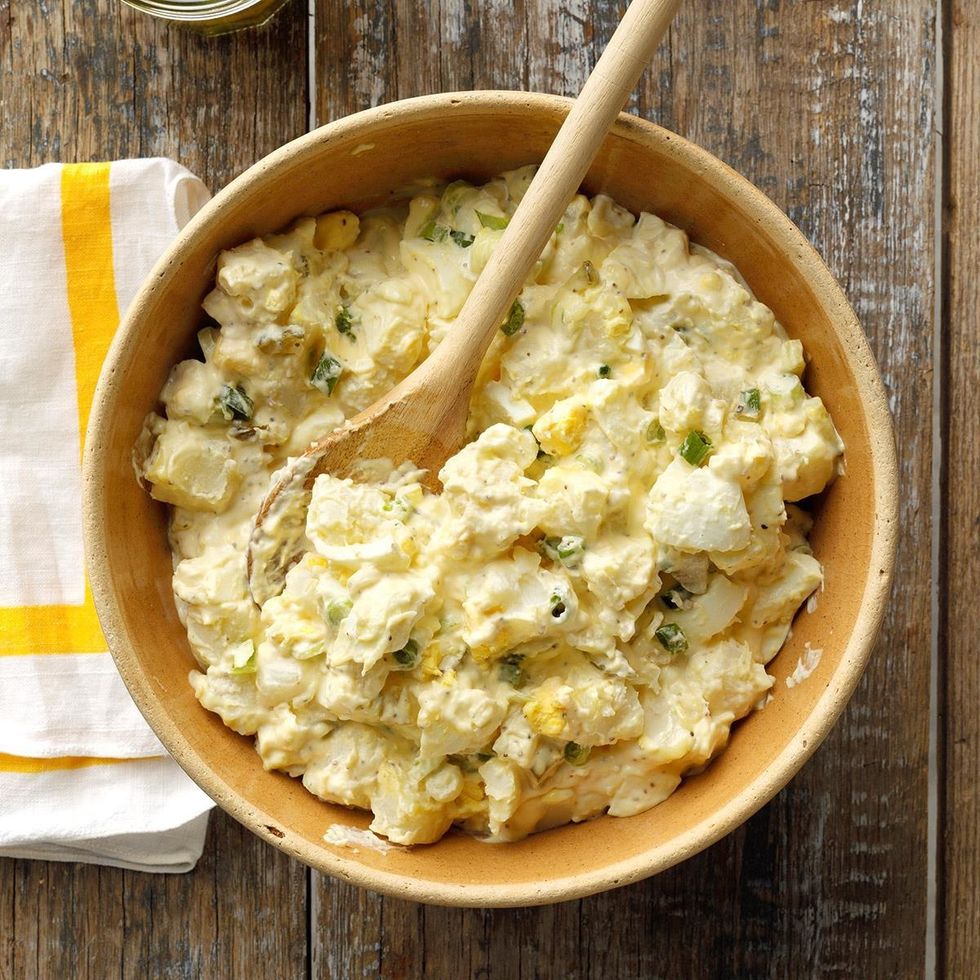 Another two-step thing, but it's worth it. You gotta boil some potatoes first, which takes a bit. Use red potatoes. They hold up better in the salted boil pot. Secret ingredient? Crawfish spice boil bag in the water. It's magic. Let the potatoes cool and go to town. Traditionally hardboiled egg joins the mix in the South, but not always. And then the usual culprits. Mayo, a dash of mustard, minced pickle or relish, onion or even crisped bacon. Pick up a fork and you have lunch.
Two Ingredient Bliss: Cream Cheese and Pepper Jelly.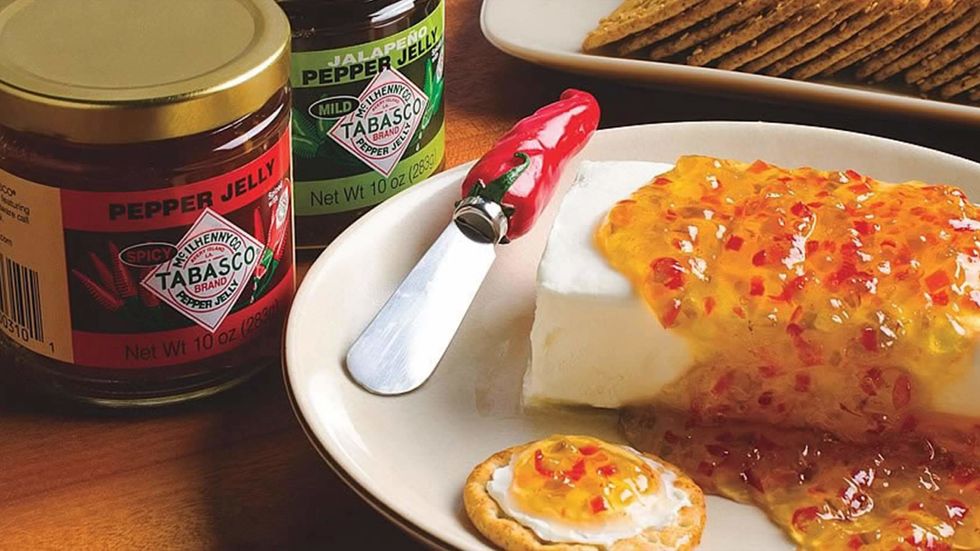 Nothing more needed besides these two stars. Oh, and something to spread it on. Plunk down the chunk of cream cheese, open up the jar of pepper jelly, and scoop the whole thing out on top of the brick. But you can actually take the time to soften the cream cheese and mix it with the jelly. You can add hot pepper flakes, soy sauce or sriracha. Have it on toast for breakfast or on crackers out in the backyard with a glass of wine watching the kids leap through the sprinkler in the afternoon. Imagine a time when you could have conversed with Warhol on your rubber and brass chaise lounge. Tell him you think Campbell's tomato soup is divine.
Jello.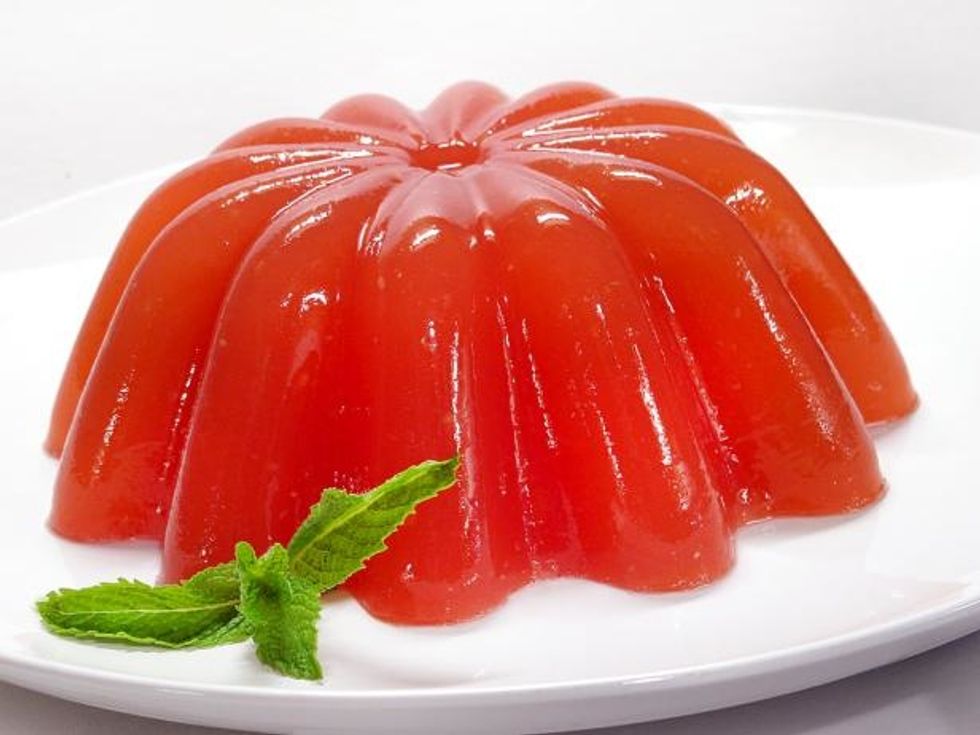 Just Do It. Another thing that takes a bit of patience, but honestly? It's SOOOOO worth it. Likely Bill Cosby didn't do much to help Jello's reputation in his later years, but that doesn't mean the dessert isn't worth the time it takes to set up in the fridge. The directions couldn't be simpler. And then? Oh, the endless possibilities. Layered gelatin takes longer, obviously, since you have to do it in stages, but it looks really cool cut into cubes or other shapes. If you want to go all grown-up, add vodka instead of a portion of the water in the recipe.
Meatloaf, the Food, Not the Singer.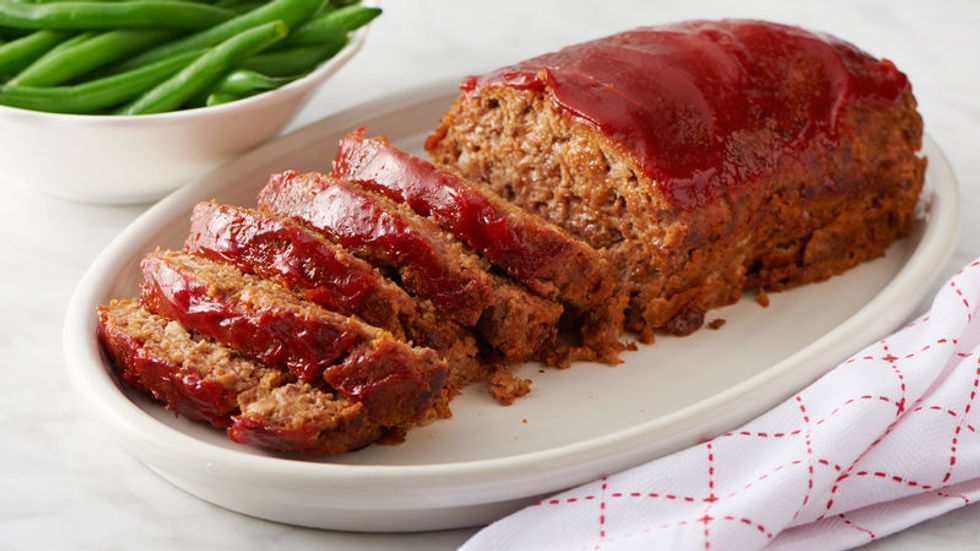 Really? The whole point of meatloaf is to get to the next day. Cold meatloaf on white bread with ketchup. Don't freak out with the ten-thousand ingredient recipes. Find a simple one. You need ground meat, some sautéed onions, maybe some breadcrumbs and seasoning. Top with ketchup, a huge healthy swath of it. Stick it in a loaf pan and let it go. Meatloaf is very forgiving, BTW. It just needs more ketchup if it's a little dry. And an appreciative partner to share another sandwich with, tucking in with smiling eyes.
Root Beer Floats.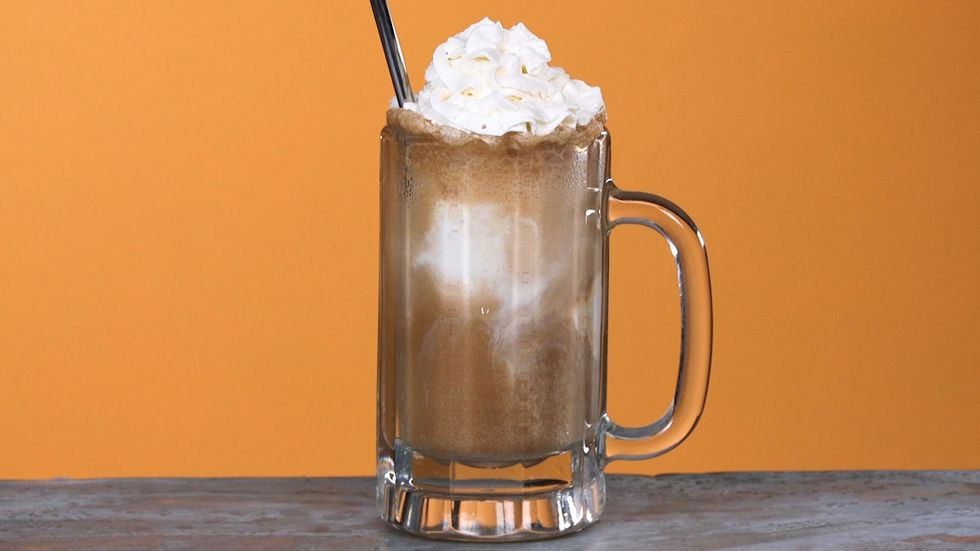 Sometimes classics can't be messed with. When's the last time you had one? Bet that even the words conjure a sensory memory. Give yourself—and maybe your kids if you have them—the treat of a straw and a frosty glass. Call your mom or dad or grandparents and ask them to describe the first time they had a root beer float. Ask them where they were. Who they were dating. What kind of car they were in.
Velveeta Grilled Cheese and Batman's Robin, Campbell's Tomato Soup.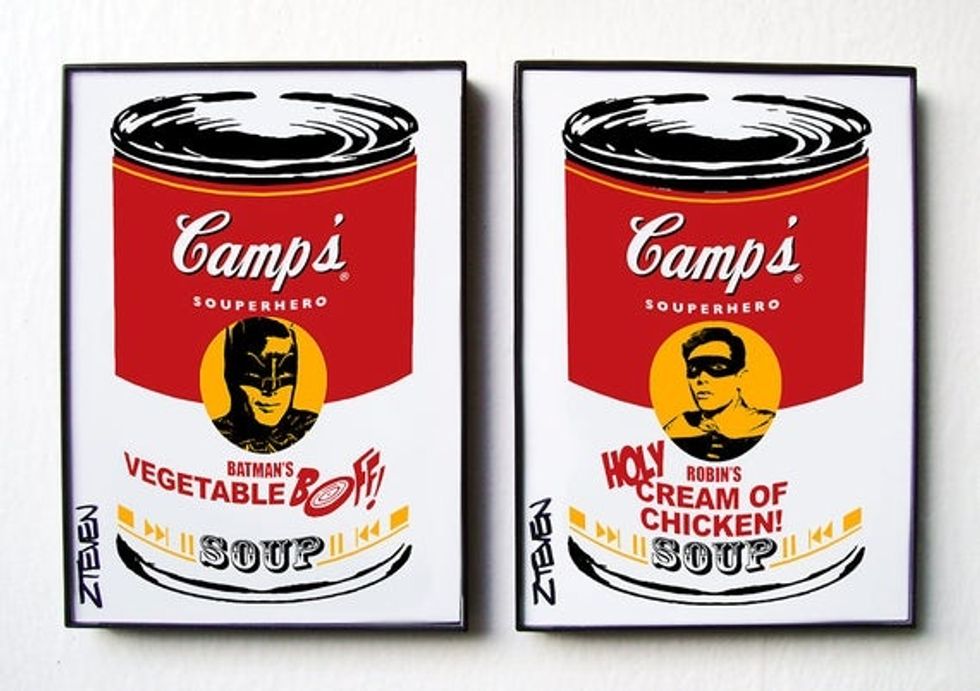 If you don't know how to make a grilled cheese, there's just no point in this pandemic world. Work it out. Now. But more importantly, go for the loose globby mess of the fake cheese between your slices and the actual old school canned soup for the most satisfying combo since Astaire and Rogers. Lots of butter in the frying pan. Crank up something at least 70 years old on Netflix and celebrate living another day. Seriously. Relish what we've inherited.
Amanda Boyden is an American author and recipient of Nerve.com's Henry Miller Award for Best Literary Sex Scene in Pretty Little Dirty. Her latest work,
I Got the Dog: A Memoir of Rising
was released on September 15th, 2020 and is
available for purchase here or on Amazon.

More on Amanda Boyden: "Rape, infidelity and the detonation of a marriage: Novelist Amanda Boyden's tumultuous life has led to new memoir