The Luxury Detergent That Changed How I Do My Laundry
Three months ago, my biggest city-girl-dream came true when I moved into an apartment that had a washer and dryer! For years, I have been shelling out way too much money to get most of my clothes dry cleaned because the usual detergents they have at the laundromat left my clothes looking worn down and out of shape after just the first wash.
Plus, I have really sensitive skin, so all of the generic big brand detergents I've tried irritate my skin and left me itchy and uncomfortable. But now that I was going to have a washer and dryer right in my apartment, I was determined to stop wasting money on unnecessary dry cleaning (seriously, who gets a tee-shirt dry cleaned?!) and actually make use of the washer-dryer-dream-machine. A fellow fashion-obsessed woman at work told me about a laundry detergent subscription, Frey, that helps her keep her clothes in good shape.
When I went on their website, I immediately liked that Frey's line of laundry products doesn't contain any of the bad chemicals like OBAs, FBAs, damaging surfactants, or phosphates that you find in most store-bought detergents. This sounded perfect because it would be kind to my sensitive skin, be kind to the earth, and also preserve the quality of my clothes for longer. Plus, people online seemed to be raving about the perfume-like scent. With undertones like oak and cedar wood in their essential oils, it sounded a far way from the usual blue goo! Frey felt more like ordering a wellness product like a lotion than regular old detergent, so I decided to give it a try.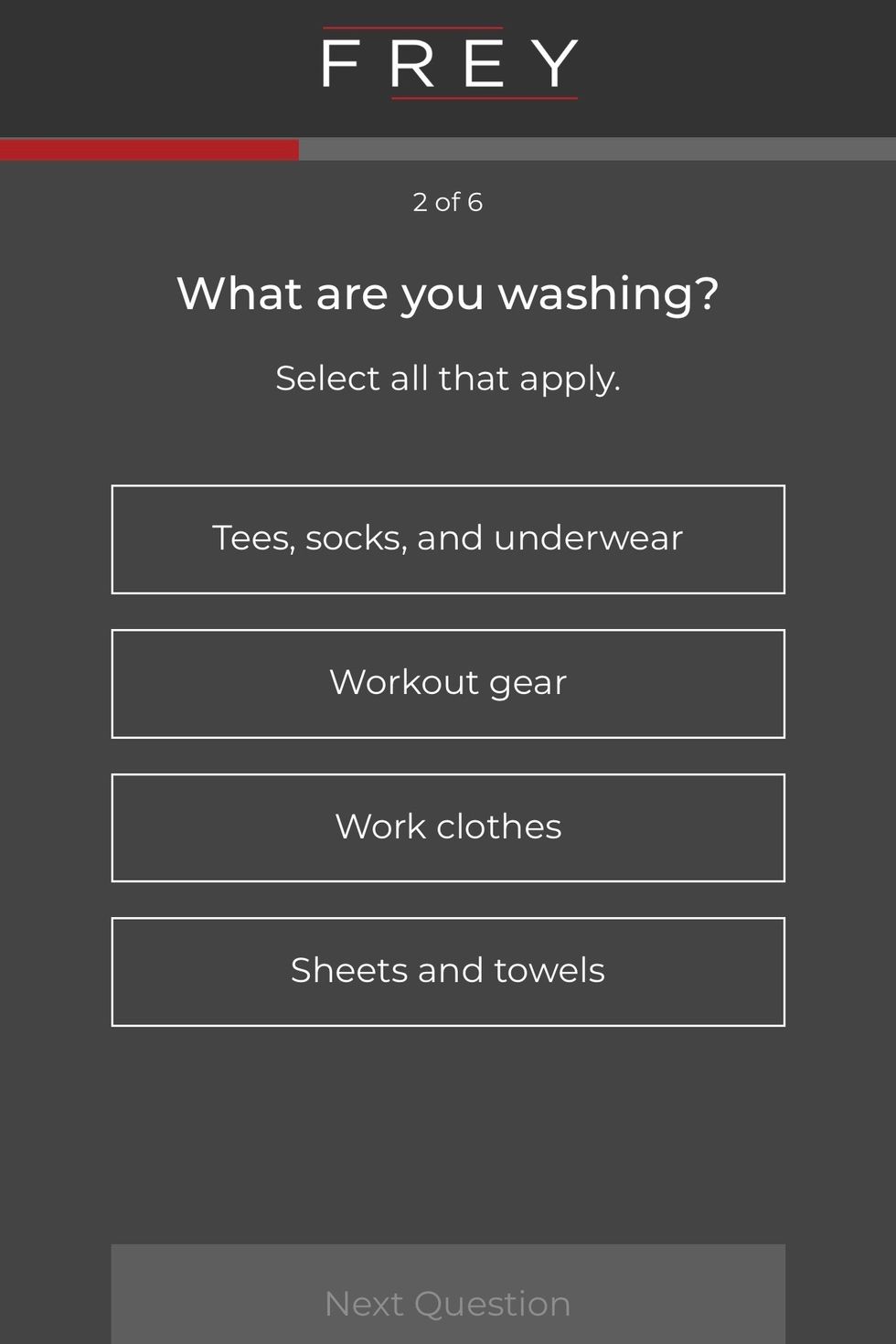 What made Frey stand out the most was how they asked for details about my laundry routine so that they could recommend products that were just right for me. Honestly, it had never occurred to me that I might need a combination of different laundry products depending on if I was washing tee-shirts, formal wear, workout gear, or towels. I loved that the quiz gave me the insight I needed to take care of my clothes.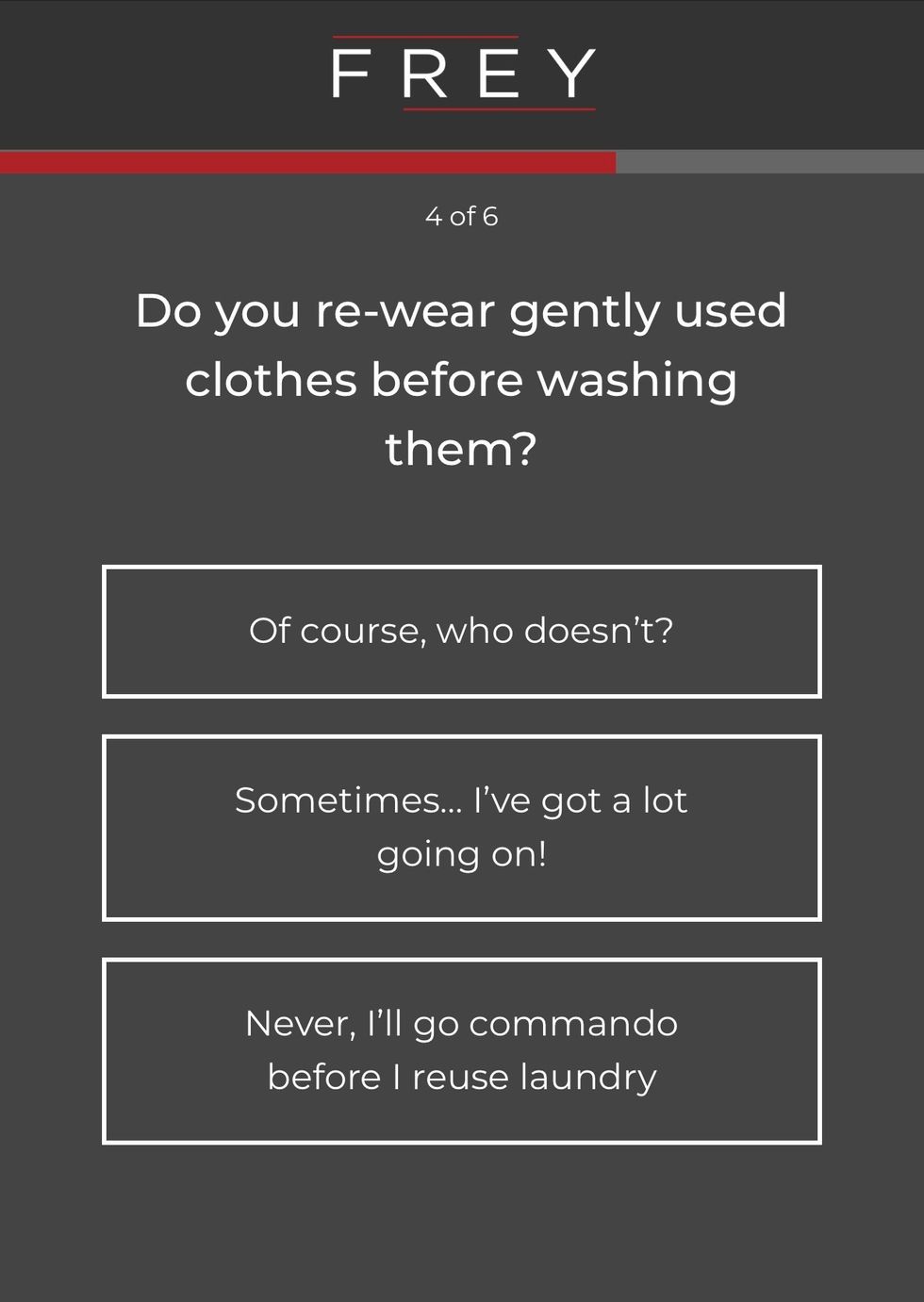 Frey recommended that I try the Detergent Concentrate, Fabric Conditioner, and the Stain Remover Spray. When my package arrived the next week, I was surprised by the sleek bottles with pump tops. And the scent didn't disappoint either! The smell made me feel luxurious; I even sprayed some on the shirt I was wearing right then.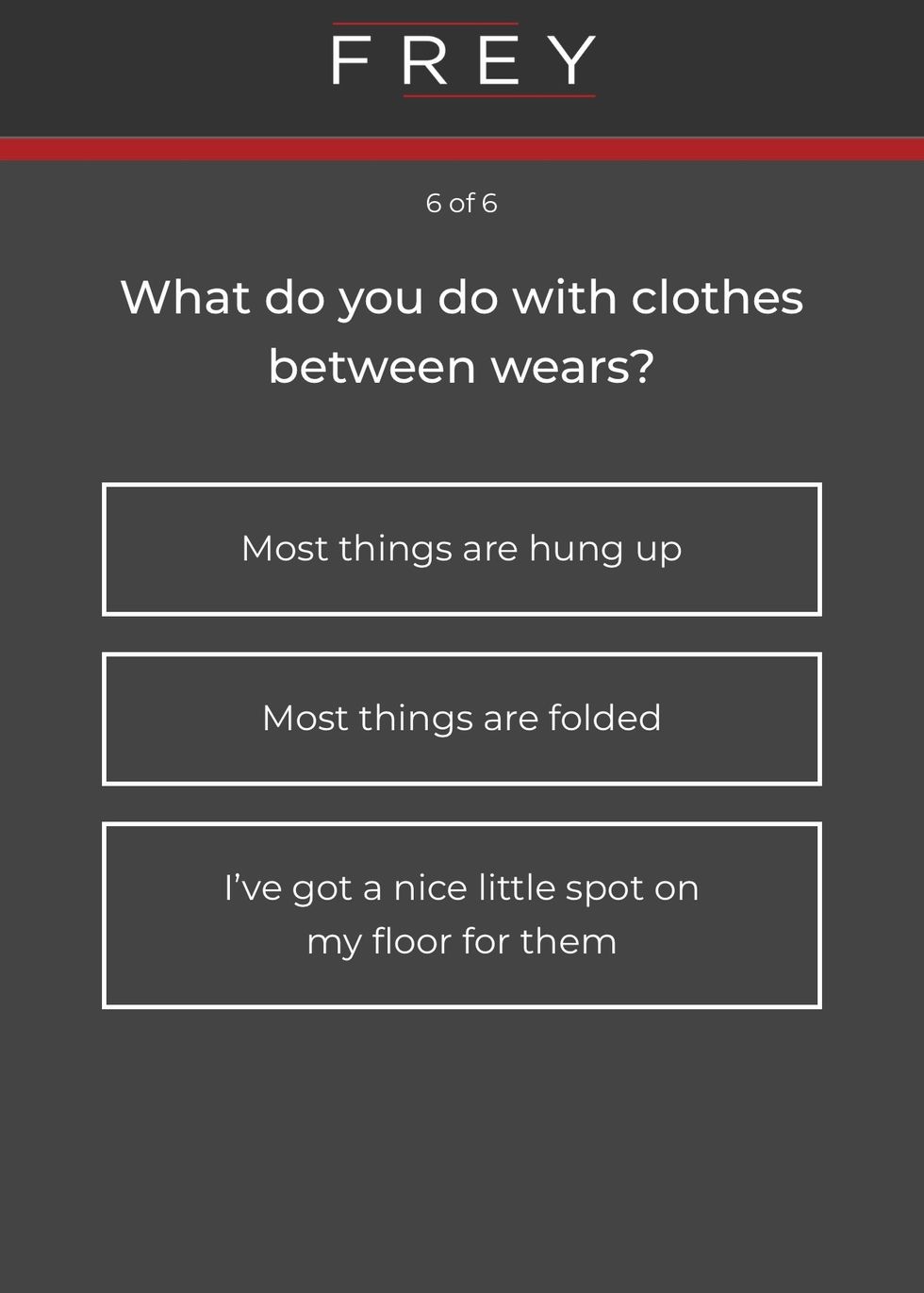 The instructions made it easy to know how much detergent you need to use depending on the size of the load. Freyis more concentrated than most detergents, so you can use less. Ok, so Frey had passed the clothes test, but would my sensitive skin react negatively to it? The next day, I wore a sweater that I had just washed with Frey, and it felt so soft and comfortable the entire day--no itching here!
The stain remover spray proved to be a godsend, too. I'm a notorious coffee spiller, so having this handy little spray bottle to spray on a stain before it sets in meant I can enjoy my caffeine fix on my busy morning train without having to worry.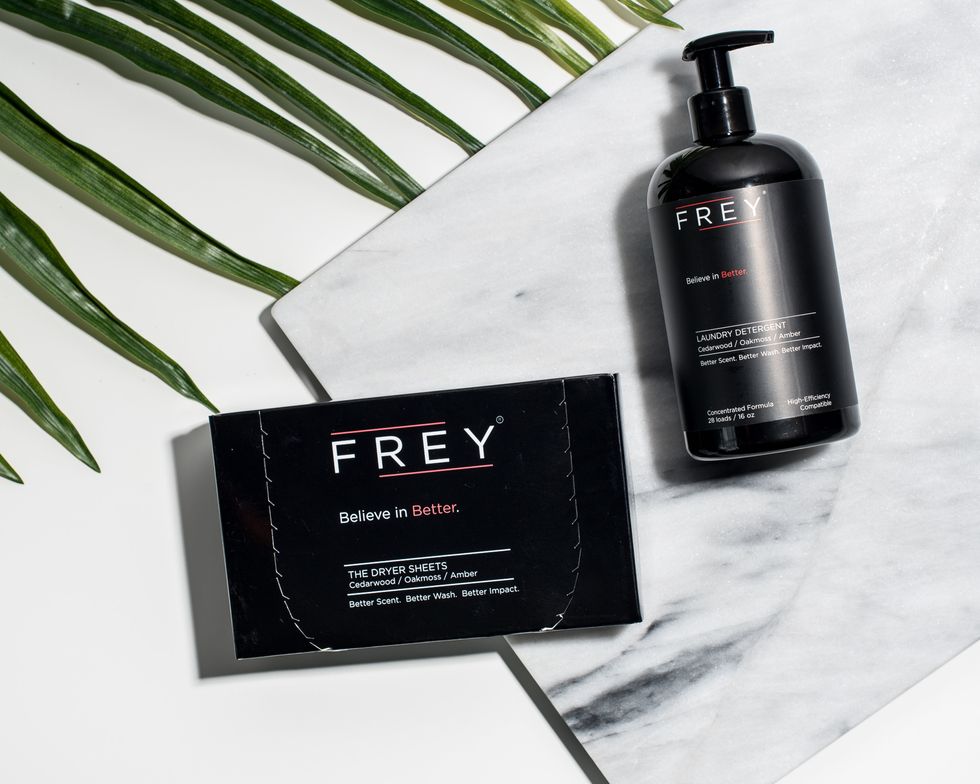 I've been using Frey's subscription for a couple of months now, and it's taken me from laundry newbie to total expert. I never have to worry about running out of detergent, but they don't send me more than I need (depending on how many loads you do, they'll recommend how often you should get new products--for me it's every 3 months). Plus, because of Frey's concentrated formula, it's actually cheaper than its store-bought counterparts. I couldn't believe that detergent that looked so much sleeker could be cheaper, too, so I pulled out my calculator and did some math. Leading detergent brands cost about $0.90 a load, but Frey's comes out to just $0.40 a load. Frey has definitely changed my laundry game for the better; I can't believe I actually look forward to doing laundry now!