Summer is officially over which means fall is near with its shorter hours, cooler breezes, and routines. I love fall because it's a the time to cozy up for the winter. The changing of the seasons represents the natural ebb and flow of life and it reminds me to slow down and enjoy a little part of my day everyday. For me, that's usually my morning or my evening.
I love to take a hot shower right after waking up and throw on a plush robe before padding around my apartment to get ready for my day. I also can't wait to get home after a long work day, kick off my shoes, and throw on my cozy robe. With robe season on its way, I realized perhaps it's time to revamp mine because my lightweight summertime robe simply isn't going to cut it. Here's a list of the top 5 best robes for lounging this season.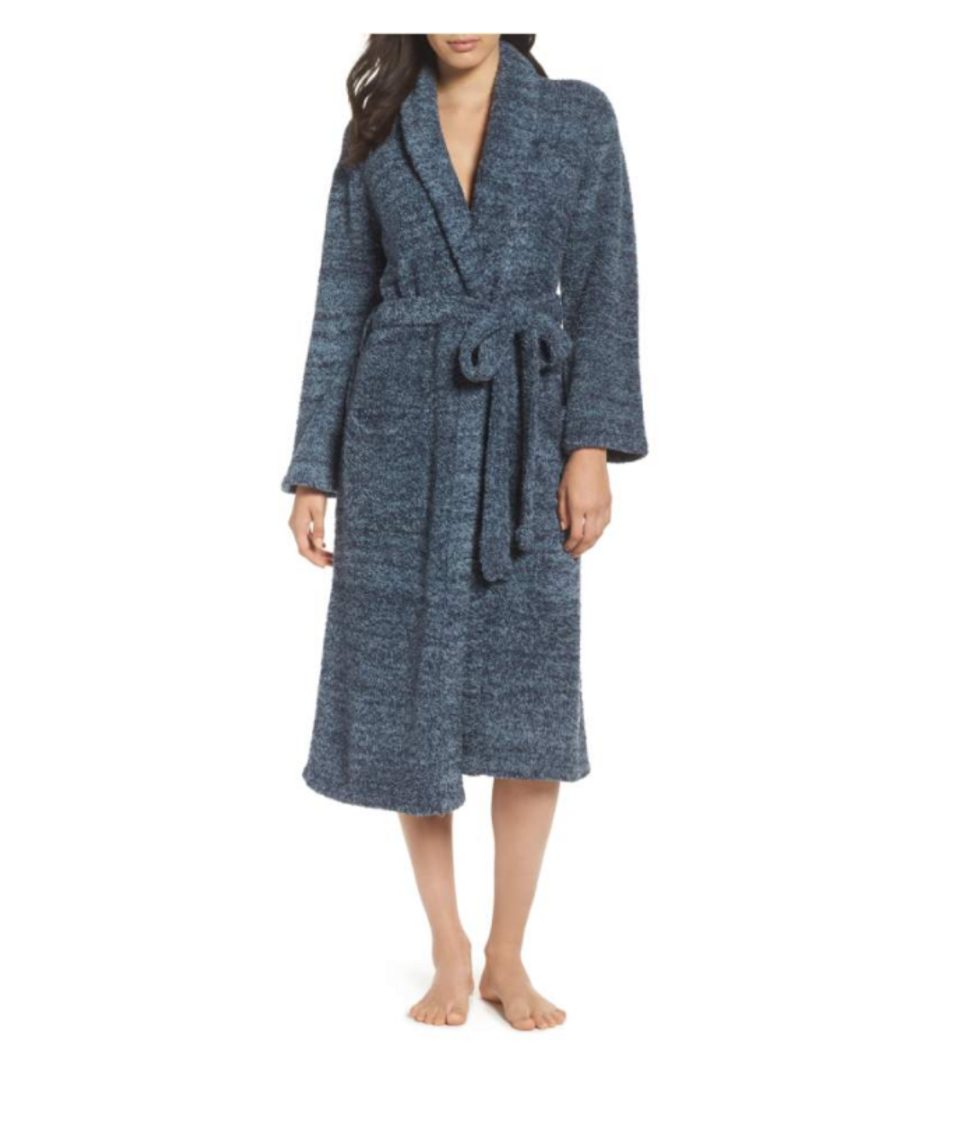 Nordstrom
This warm Nordstrom robe is perfect for a movie night-in with the girls or running around the house with the kids. It's a great length and cozy, but not overly warm. It comes in "heathered" colors which gives it a fun chic look and will keep you feeling cozy all season.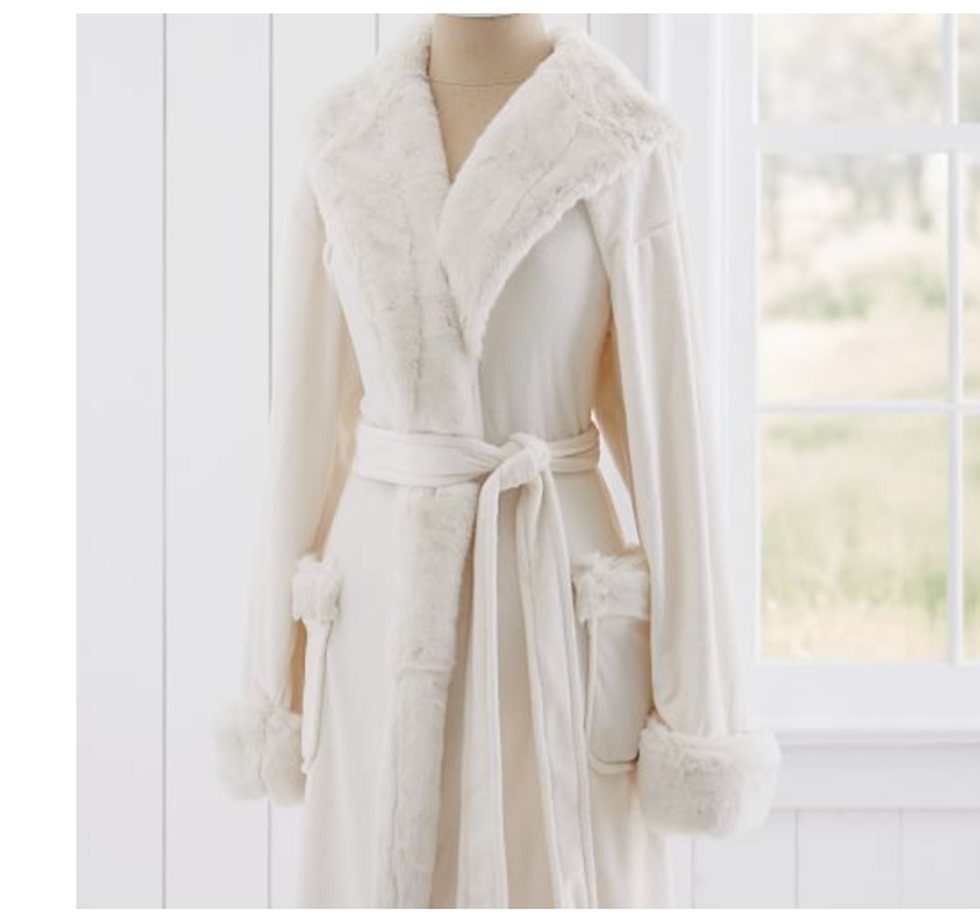 Pottery Barn
Pottery Barn has created a classic wintry robe that will last you all season long. Wrap up in this faux fur robe and you'll feel like a Winter Queen escaping the cold weather. All you have to do it come home after a long day of work and throw this on with a cup of tea and you'll be cozy in no time.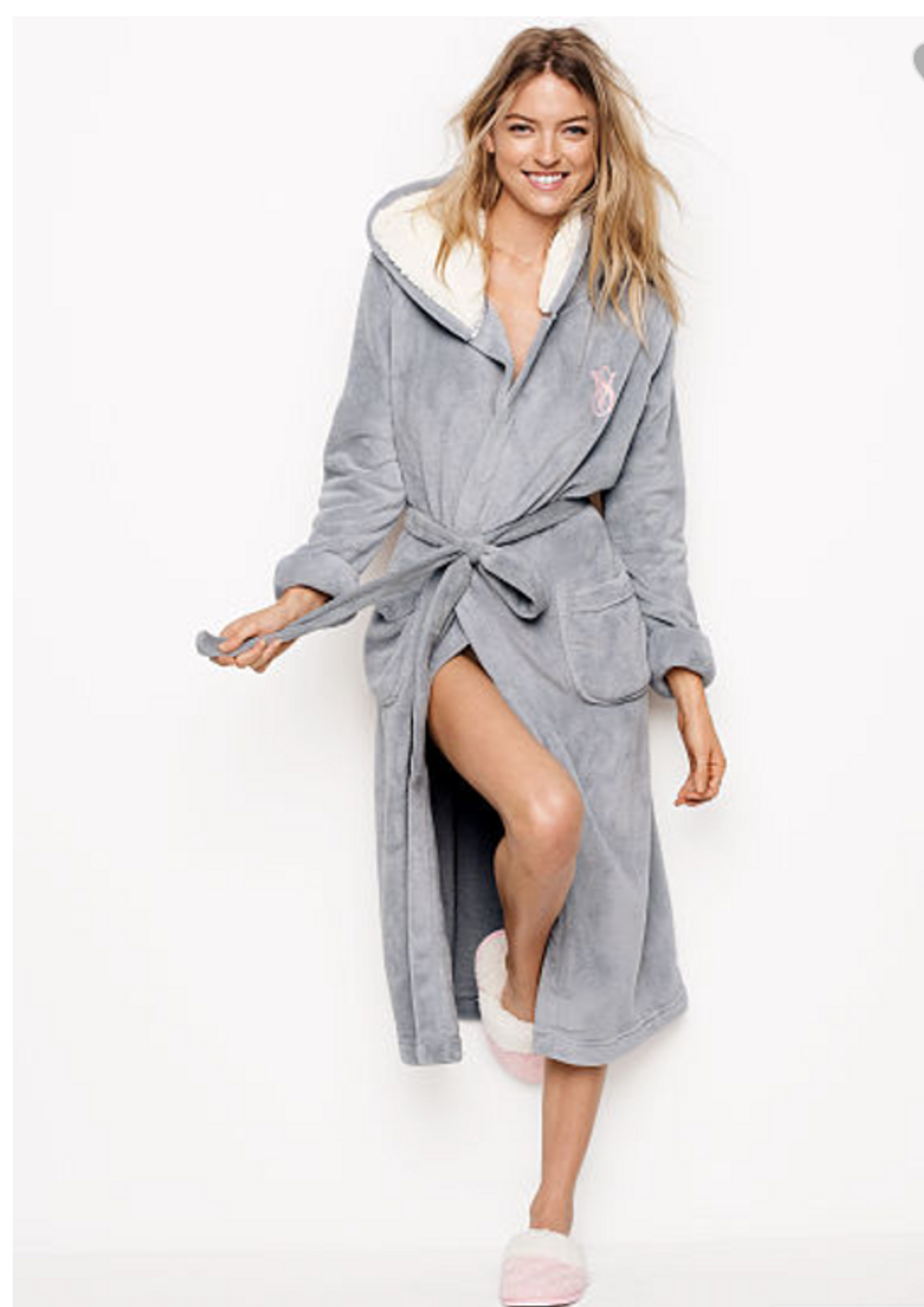 Victoria's Secret
Victoria's Secret always has cute lounge wear , but they've really outdone themselves with their bath collection. What could get better than a hooded robe and slippers? This robe is plush fleece with a faux-fur lined hood sure to keep you cozy all winter long.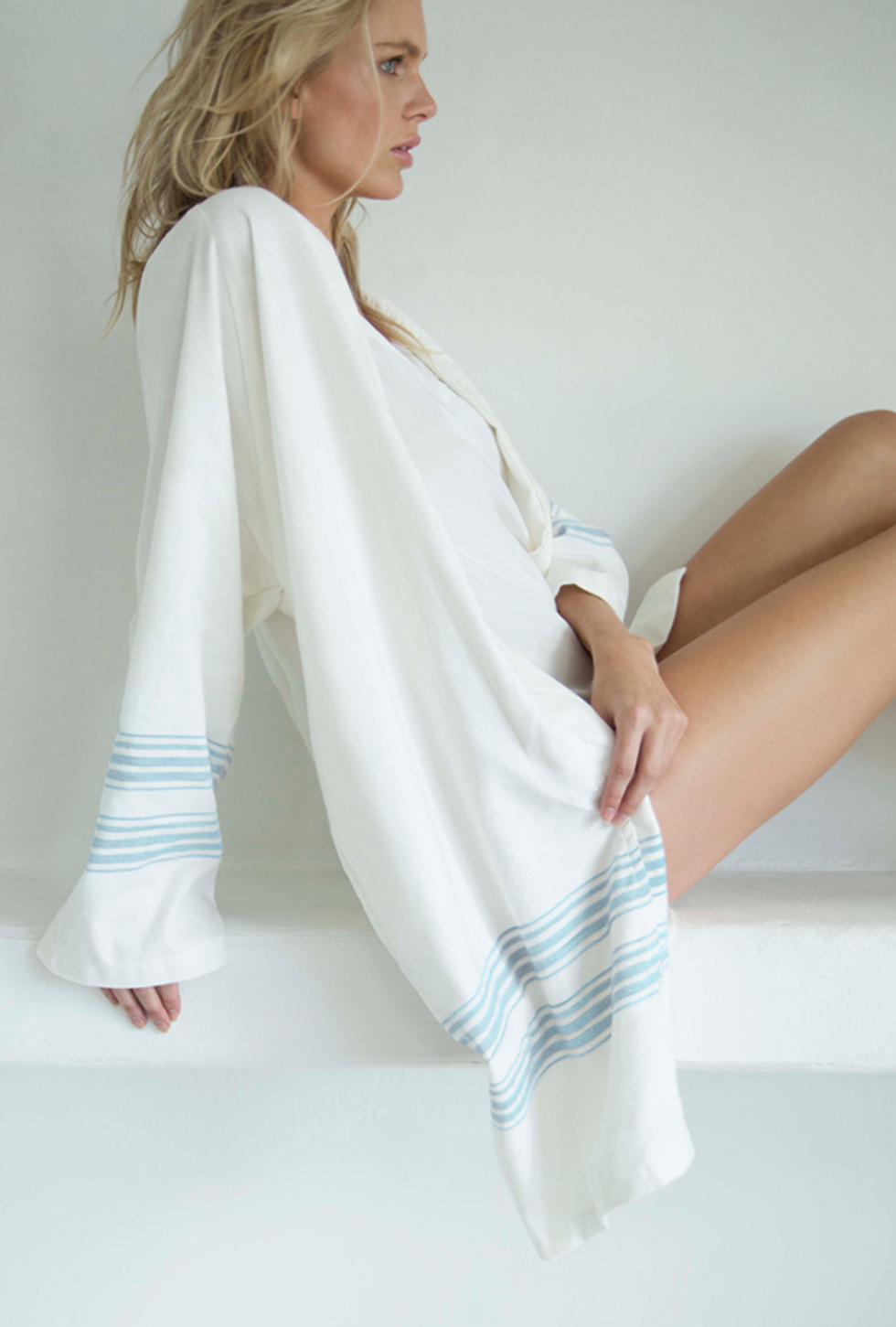 Cuyana
I love Cuyana leather totes , so when I heard that they have robes, I knew I had to check them out. The Cuyana robe is made of finely woven Turkish cotton and bamboo, that's light yet absorbent and soft. It's perfect for after the shower and can be worn all year round. It comes in Stone, Rose, Turquoise, and Blue hues and is the perfect length for post-bath lounging.


Bloomingdale's
Most people have heard about (or even own) a pair of UGG boots, but did you know that they also make robes? This UGG Duffield Robe is the most luxurious of them all- big, fluffy and soft. It has an outer belt to wrap yourself securely in softness and a shawl color that is sure to keep your neck warm.
One thing about being prepared for the wintertime is being cozy at home. Whether you live in a region that gets freezing cold with snowstorms, or live in a more temperate climate, a cozy home life is an important part of surviving the winter months. If you haven't heard of the Danish idea called Hygge , you should definitely look it up and learn to channel it this season.
---
Get Ready for Halloween!! Find Your Costumes at TIPSY ELVES !