Actress Zoe Lau took time out of a busy day of auditions to talk to us about her recent Off-Broadway show Comfort Women. Born and raised in Hong Kong and immersed in different culture at an early age thanks to a great international education, Zoe has a broader perspective on storytelling and seeks to tell the stories of her people here in the US market. Zoe has been in New York City for three years and attended Strasberg. In her time here, Zoe has starred in multiple plays and films and has been honored to tell some amazing stories including the heartbreaking story behind the recent musical Comfort Women .
Comfort Women sheds light on the tragic rise in sex slavery during World War II. "Comfort women," was a name given to women who were taken into sexual slavery by the Imperial Japanese Army during the way and placed at "comfort stations," for soldiers to comfort themselves while at war. This practice occurred on all fronts of the countries the Japanese Army occupied including: Korea, China, The Philippines, Burma, Thailand, Vietnam, Malaysia, Taiwan, Indonesia, East Timor, New Guinea, the Netherlands, and Australia. Unfortunately, this historical tragedy is not often talked about even in Asia Zoe said. She told me that she was proud to be a part of a piece that rose awareness of a terrible practice. It's important that we know history and understand it, so we don't repeat it. The show was a musical about that women's experiences in these comfort stations and while it was a heavier piece, Zoe said it was a story that begged to be told. That is what she is most drawn to.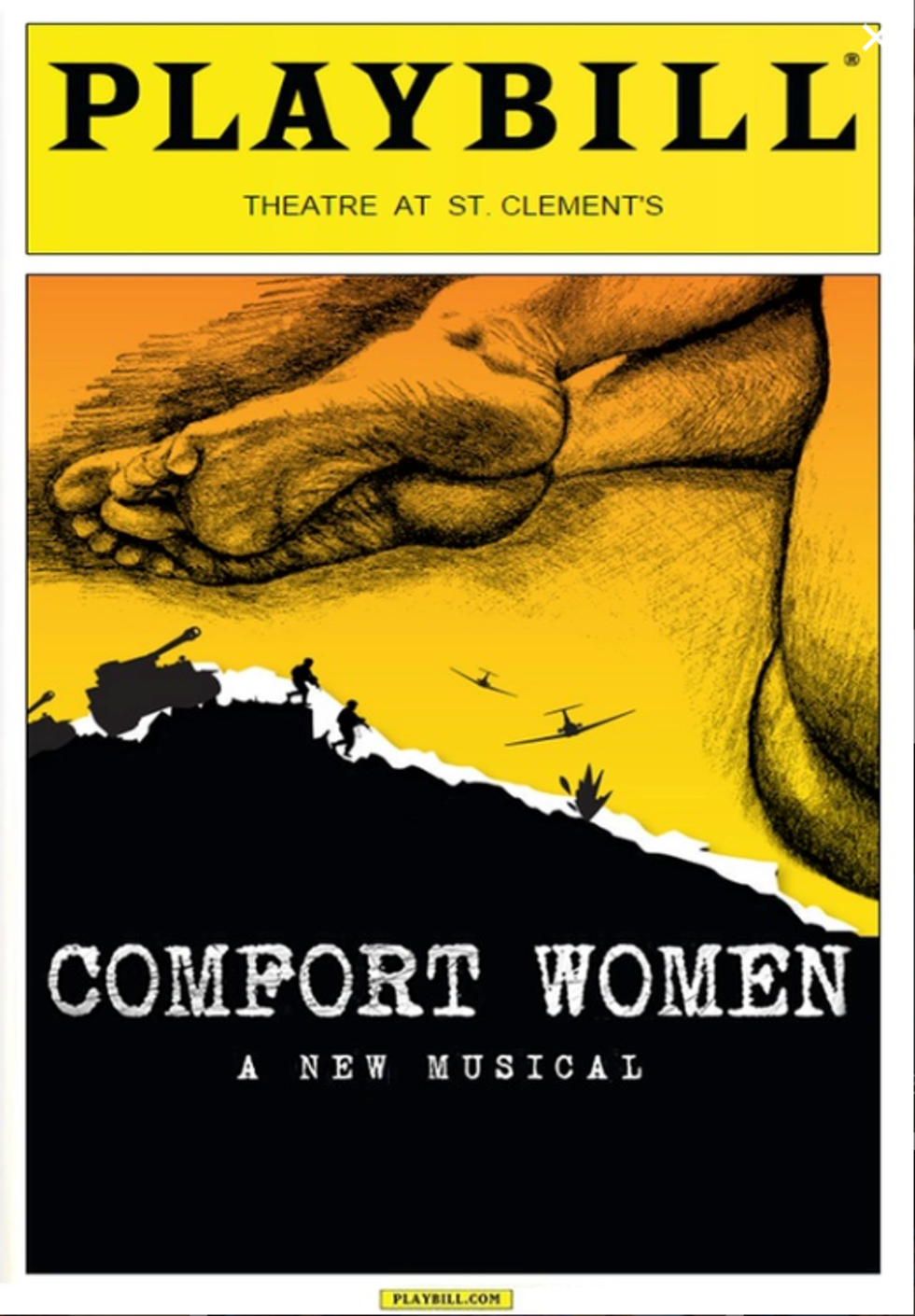 Zoelau.weebly.com
Another recent project Zoe worked on was a tour in Maine called The Tale of Princess Kaguya where she played a Japanese Princess who valued taking care of the earth and environment. Zoe says she's been lucky to have been a part of such enriching and fulfilling projects. This tour predominantly performed for children and she recalled that it was very special to see them responding to the amazing message of the show. An asian actress in America, Zoe feels lucky to have gotten the opportunity she has.. While there is severe imbalance in the industry, Zoe tells me she's been lucky to work on projects where diversity is celebrated and welcomed. She recalls her most recent show, The Lake of Sorrows, and it's diverse cast. The show was an adaptation of the classic Swan Lake and featured a hispanic leading lady, a black royal family, Zoe as the best friend to Odette, and everything in between. Zoe said that one of her favorite parts of the project was working with so many different people.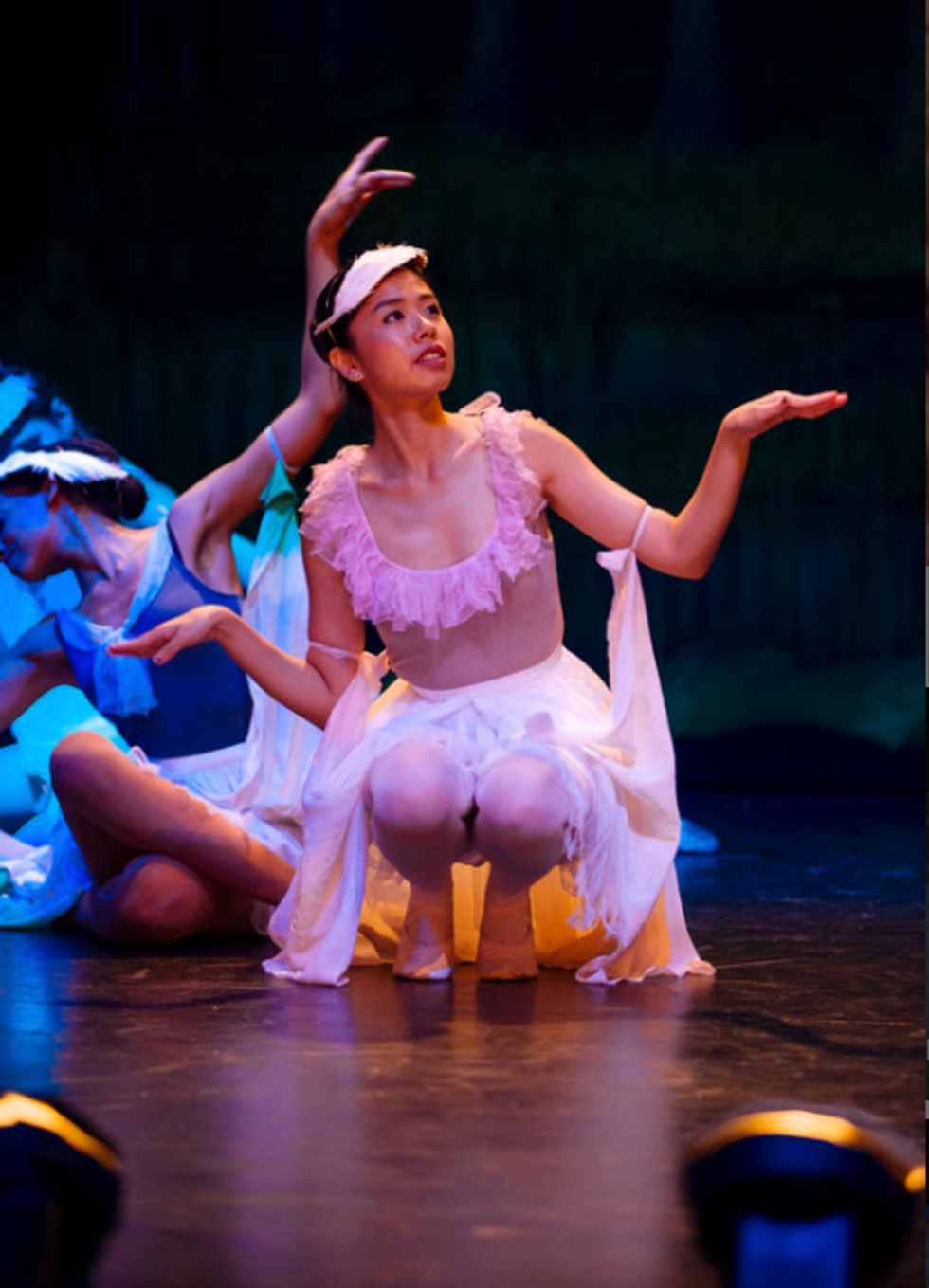 Photo by: Christian Rodriguez
Recently, Zoe has been working on a number of projects in development. She was recently involved in a production of a new play called "White Pearl" that started at Columbia University and ended up winning big in a new works workshop that the prestigious Roundabout Theatre Company holds. Zoe says she'd love to continue to work with the playwright because of her amazing plays and ability to truly cast colorblind and recently did another reading for the playwright's newest play. It's easy to see why producers bring her back on their next project with Zoe's impeccable work ethic, sweet personality, and serious skills. Zoe tells me that being an actress in NYC means a different day every single day, something she actually cherishes about the lifestyle. Though it's always an upward battle to be an artist in NYC, Zoe says that it's all worth if for the moment where you look up and realize, "wow I live here."
Just for fun...
Guilty Pleasures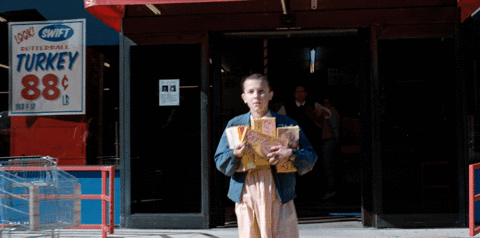 Food : Chocolate (especially dark)... "white chocolate is not chocolate."
TV Show : Stranger Things
Movie : Bridesmaids
What are you reading?

The Fault in Our Stars by John Greene (if you're looking to cast your next film, Zoe's available!)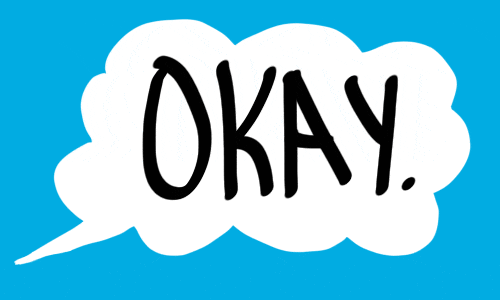 Favorite spot in NYC?

K-town all the way!
Confidence trick?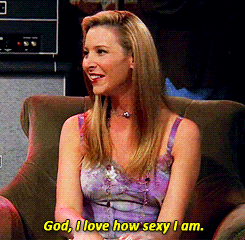 Ankle boots! "They make me feel really cool!"
Check out our Facebook Live Interview here.
Follow Zoe Lau on Instagram .
---
Anie Delgado is a contributor to Popdust and is an actress and musician based in NYC. Follow her on Instagram and Twitter @anie_delgado and on Facebook and check out her music on Spotify .
---
Read more...
Here's why you should be meditating
6 Reasons Halloween Sucks If You're An Adult