The internet's new muse is Zoe Kravitz.
---
Zoe has been the darling of social media since summer 2021 when she revealed her relationship with fellow actor, Channing Tatum. The debut of their astonishing relationship made headlines — their constant forays out and about NYC (including those immediately memed photos of their frequent bike rides), and their impeccable street style. Instantaneously, they became the ultimate couple, and every alternative Brooklyn couple pinned them to their moodboard.
Now, Zoe is back on everyone's radar, their social media feed, and best-dressed list for her slew of sickeningly fine red carpet looks. Starring as Catwoman in the recently released The Batman, she and Robert Pattinson have carried out a press tour full of undeniable chemistry and enviable outfits. They're this year's version of Timothee Chalamet and Zendaya, whose Dune press tour left us ravenous for more — and Zoe and Rob answered the call.
Like Zendaya, Zoe Kravitz has taken to tailoring her red carpet looks to the characters she plays. While on the Spiderman: No Way Home press tour, Zendaya referenced the red-haired Mary Jane role of the comics and previous movies by sporting voluptuous and vibrant long red hair. She was also known to don delicate drapery resembling spider webs. Zoe is doing the same.
Kravitz is the ultimate Catwoman, which was clear even before the movie aired. Each time she struts the red carpet, her feline-inspired ensembles break the internet. But it's not just her expensive dresses adorned with cat motifs. Everything is on point, from her nails to her make-up to the precise curls in her hair.
It wasn't until I heard someone describe this moment as Zoe's "meteoric rise" that I realized not everyone has been a life-long fan of Zoe's like me. With two galactically famous parents — musician Lenny Kravitz and actress Lisa Bonet — it was natural that Zoe was drawn to the entertainment business. However, until now, she's mostly appeared in indie features and was even the frontwoman of an indie band, Lolawolf.
The past few years have seen her come into her own and invade the limelight with projects like Hulu's High Fidelity — tragically canceled after one season. However, The Batman is her first starring role in a global blockbuster. So World, I'm happy to introduce you to the constant beauty and wonder that is Zoe Kravitz.
All these years as a Zoe fan have firmly corroborated that she's one of the most assiduous fashion and beauty innovators. With her signature braids and tattoos, everything she wears feels effortlessly cool. Don't we all aspire to that?
Not anyone can achieve the same magnetic energy, her recent looks serve as inspiration for hairstyles that even we mere mortals can pull off.
If you want to recreate her recent hairstyles, Beachwaver is your one-stop-shop. Skip the off-the-charts pricey Dyson Airwrap — price tag: $399 - $699 - what?!?!?! — that's making the rounds through TikTok and try Beachwaver products instead.
They're more affordable, easier to use, and help you get those particular styles you desire.
Here are my top
Beachwaver
picks: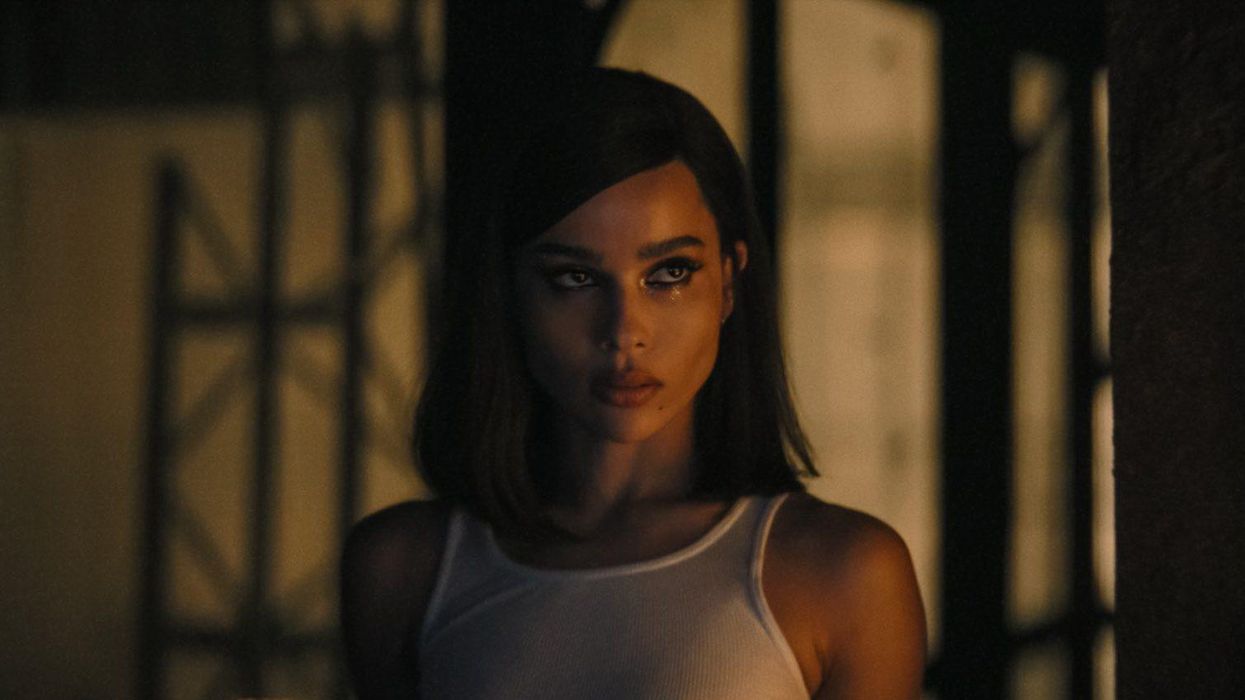 One of the most viral images of Zoe is this Catwoman shot of her with the ends of her hair curled up - perky. This deceptively simple look can be a hassle if you try to position rollers just so to recreate it. But with this Beachwaver tool, give your hair the volume it needs to hold this cool-girl curl.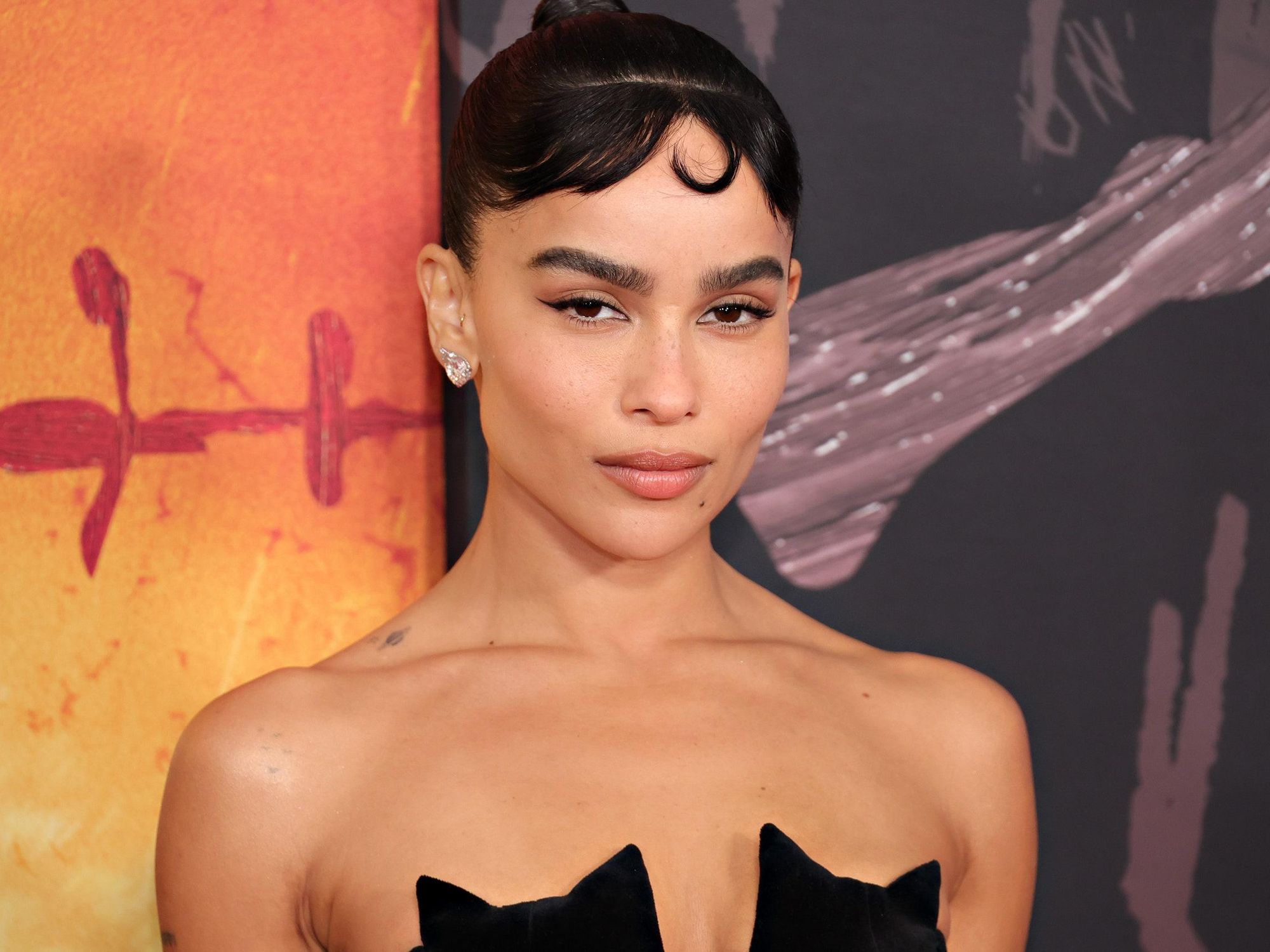 Of all the sleek, sexy red carpet looks Zoe paraded across the world, the single curl she rocked at the New York premiere was the standout. This Beachwaver curling iron is ideal for anyone rocking a short style. Skip the wrangling with this easy-to-use iron. It will maximize your curls for this cat-like sensation.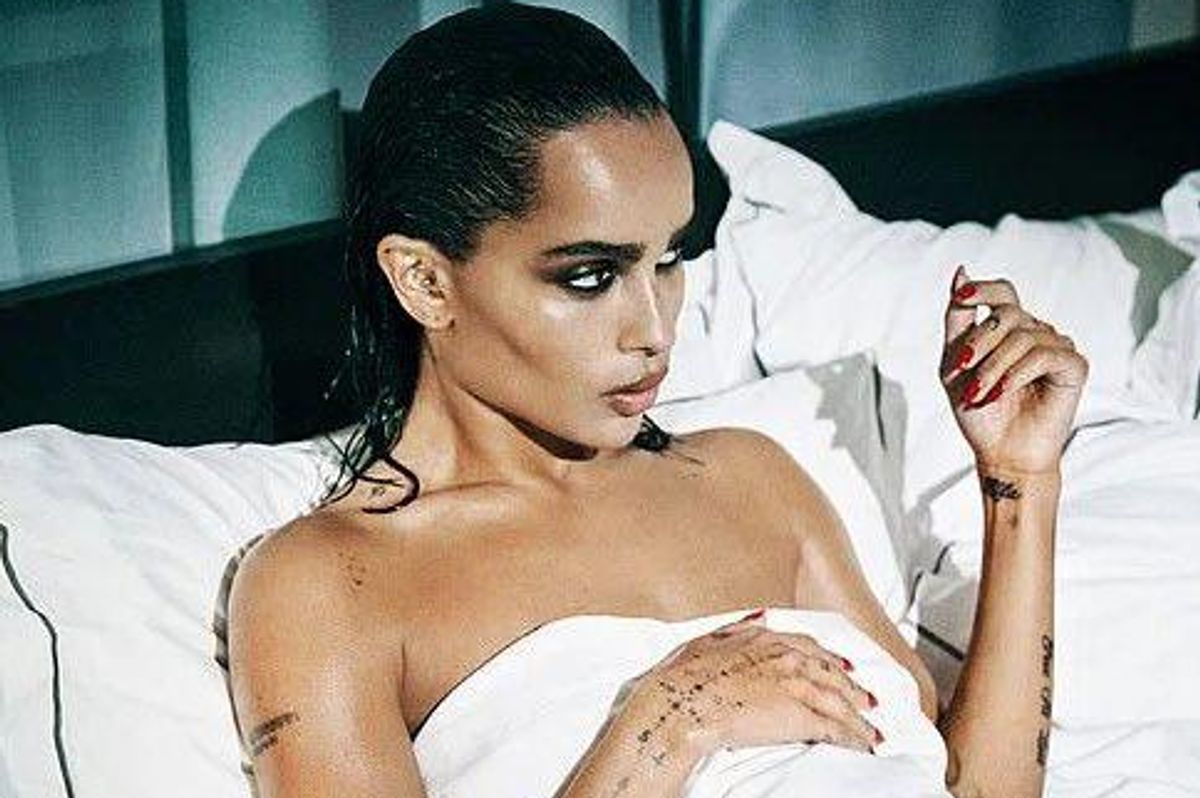 One of my favorite parts of press tours is those synchronous magazine features. In this steamy Wonderland shoot, Zoe flaunts wet curls — astonishing You too can have them with a little styling gel and this clamp & curl flat iron. The two-in-one design lets you straighten your hair before gelling it down. Then simply clamp to create loose, wet-looking waves.