Getaway: The Best Place For A Weekend Adventure
<
I'm so excited that it's finally safe to travel again! The other weekend, my friends and I went on our first trip in over 18 months — to Las Vegas! We went all out, but as soon as I got back I started thinking about what my next trip could be.
I started Googling straight away for relaxing weekend break destinations, and I came across what sounded like the perfect place: Getaway.
As a group, we had always talked about going camping but kept chickening out, and Getaway has all the good parts of camping without having to rough it.
Basically, the Getaway cabins have everything you'd ever need: comfy beds, warm showers, bath products, AC and heat, plus a mini-kitchen stocked with a stove and basic cooking supplies. There are even light meal provisions available for less than $10 each.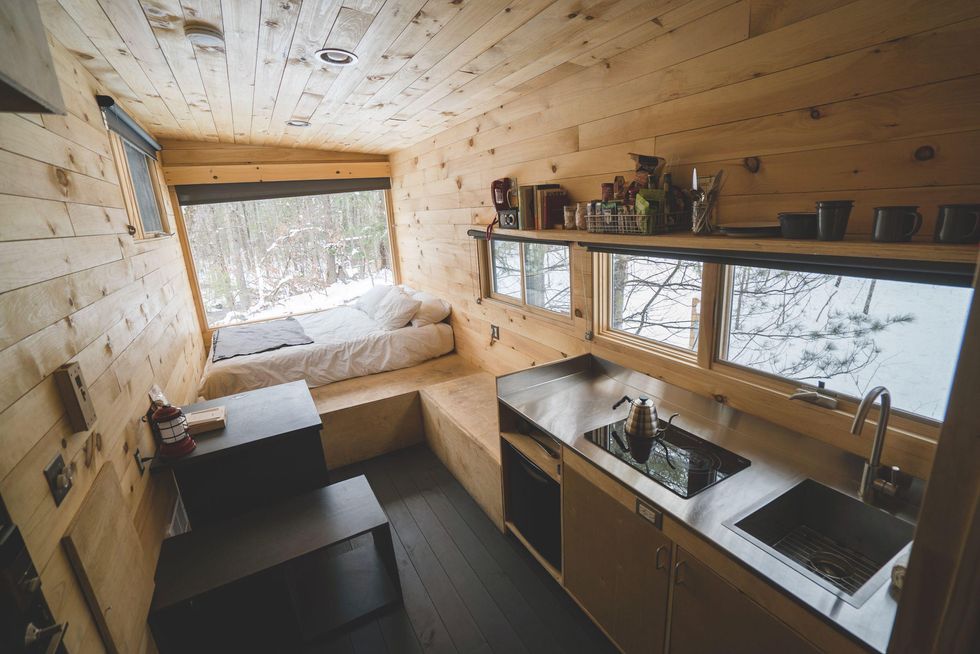 The best part is that the cabins are only a two-hour drive from the city, so it's perfect for a chill weekend. They have self-check-in and check-out, so booking was really easy.
The following weekend, we set out on our Getaway trip. The journey was super quick — only about 90 minutes. When we arrived at our cabin, I was amazed at how cozy and comfortable it was in real life! It even has a cell phone lockbox, so we could have a full technology detox for the weekend.

We didn't have a plan that night, just to chill and eat! We made chicken skewers on the grill and ate at the picnic table. We then sat around the fire pit on the Adirondack chairs chatting with a bottle of wine for the rest of the evening — the air was so crisp; it was bliss. We even made s'mores!
Getaway
Perfect for an adventure weekend
Cabins start at just $99 a night
Book Getaway Now!
The next day we went on a hike on one of the trails nearby and took in the beautiful nature and mountain views — it was my first time seeing such gorgeous scenery in a long time.
Afterward, we had warm showers and whipped up some pasta on the stove, and played cards for the evening. It got so competitive; we laughed so hard!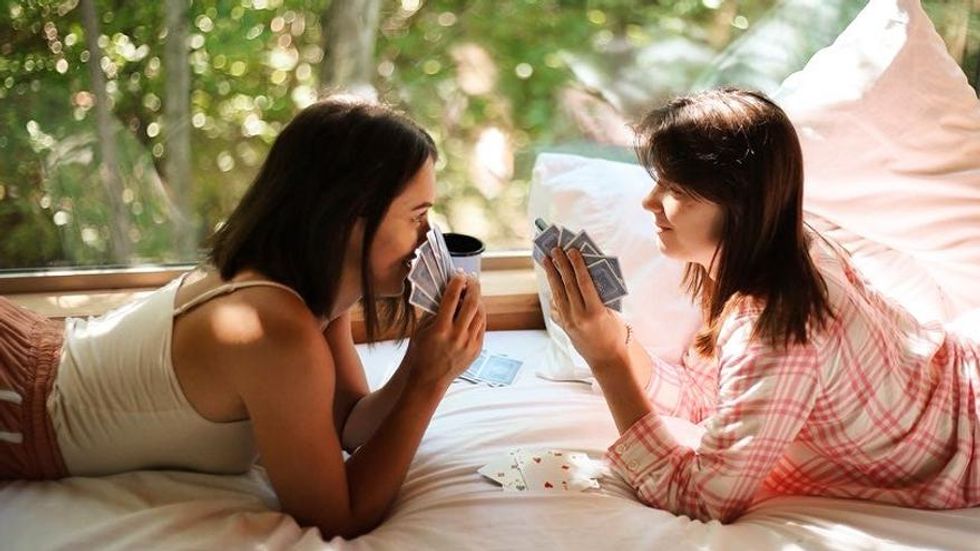 The next day we slept in until it was time to leave, but we didn't want to! It was so rejuvenating to be surrounded by nature after being cooped up at home in the city for so long. All of us barely looked at our phones — just enjoyed each other's company, the fresh air, and the nature around us.

Getawaywas the perfect mini-break in between all the big trips we plan to do. We hope to be going abroad as soon as it's safe!
If you're looking for a refreshing break, check out Getaway. Cabins start at just $99 per night.