How Grammarly Helped Me Land My Dream Job
Recently, when I got offered a new job, I was thrilled. It meant a significant salary increase, and now I'm doing something I enjoy. I'll admit it though—my first week, I was pretty intimidated. This job involves writing so many more emails than I was used to, and I found myself super conscious of my writing skills. Plus, it didn't help that my new colleagues have impressive vocabularies!
I'd read over my emails several times before revising and sending. Eventually, I realized that obsessively rereading my emails wasn't an efficient use of my time. Luckily, I received a marketing email and was reminded of Grammarly's writing assistant that I used to revise my resume and cover letter.
When a friend initially recommended I use Grammarly to perfect my cover letter, I thought it would be pointless. Microsoft Word's spell-checker was good enough for me, but since Grammarly's writing assistant has a free version, I checked it out. I was surprised to learn that I consistently made simple grammatical errors in my writing. I attribute Grammarly's help in sharpening my resume and cover letter and landing me the job.
Grammarly's recent marketing email that I received was about Grammarly Premium. Wow, what excellent extra features! Premium provides advanced writing feedback to improve things like sentence structure, vocabulary, and writing style. And since the annual Premium plan is only $11.97 per month, I signed up.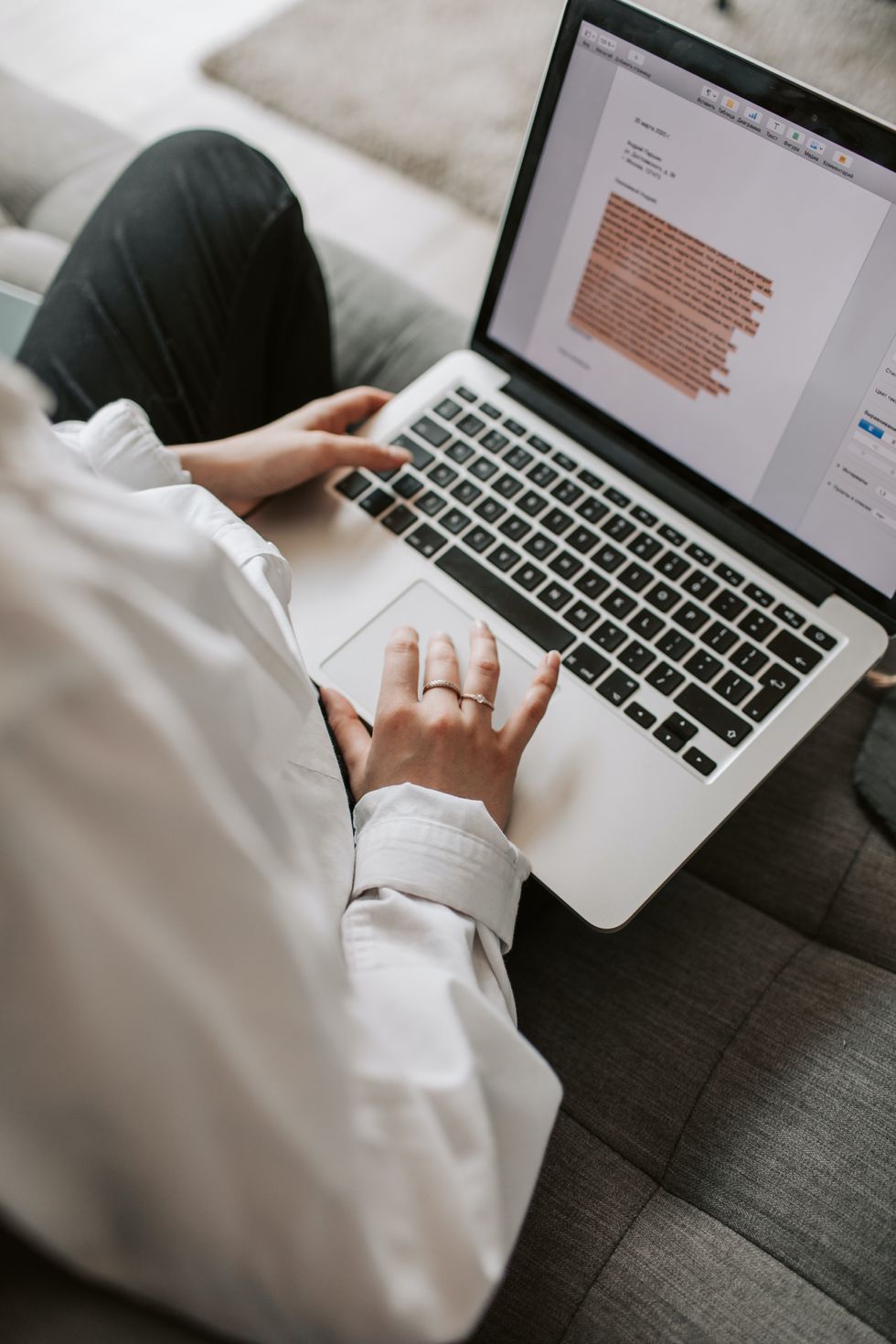 I downloaded the desktop app, the browser extension, and the Grammarly Keyboard for my phone. In Grammarly's desktop app and browser extension, you can set goals to get tailored writing suggestions based on your objective and audience. These customizable goals include audience (general, knowledgeable, or expert) and formality (informal, neutral, or formal). The Premium version also allows you to select domain (academic, business, general, email, casual or creative).
The ability to set goals for my writing has been immensely helpful when writing emails, especially with particular audiences. For example, using industry-specific language when writing to experts is useful, but not so much when emailing someone with general knowledge on the subject, and vice versa.
Grammarly's writing assistant also points out teeny things I'd never usually notice, such as word redundancy - when words like "really" and "actually" add little to no meaning. And Premium even catches word overuse. For example, I used the word "next" twice in the same sentence in an email, and the writing assistant offered helpful alternatives. Even better, it suggests stronger synonyms.
Overall, Grammarly's writing assistant has been like another pair of eyes. It's helped me settle in at my new job and improve my confidence.
Now that I have Grammarly Premium, I'm completely comfortable sending emails. I've been using my time much more efficiently and communicating more effectively. I feel like I've made a dynamic impression at my new company, which is precisely what I wanted.
I'd highly recommend Grammarly to any professional, especially since so much communication is digital nowadays.
Start writing like a pro today: Follow this link now to try Grammarly for free!