The Grass Is Greener With Picnic's Personalized Allergy Relief
When it comes to allergy season, the major misconception is that there's actually a season. While allergies tend to flare up during spring and summer, they can last all year round, 365 – especially when it comes to your personal allergies.
Like most things, allergies are not a one-size-fits-all – or even a one-size-fits-most! Different symptoms require different treatments.
Whether it be the pollen, grass, dust, or that one cat,Picnic's got allergy relief covered – for everyone. Picnic is a unique service that gets to know your allergies almost as well as you. Through detailed questionnaires and thorough research by their allergy experts, Picnic puts together the ideal treatment plan specific to you.
They take into account your medical history, symptoms, and even where you live to determine the specific allergens you come in contact with daily. Oh, and they deliver it right to your door.
Over-the-counter allergy treatment can only do so much. What works for one person may not work for another as variation in allergies makes effective treatment harder to come by. Universal allergy medication blindly attempts to combat symptoms, while Picnic's unique model dives deep to target the cause, thus your symptoms.
Picnic's treatments feature nasal sprays, oral antihistamines, throat lozenges, and more. They also provide generic versions of allergy medications you may have already tried such as Clartin®, Allegra® or Zyrtec®. Regardless of your treatment pack, Picnic has a variety of choices for every kind of symptom.
Here are just a few treatment options you can expect from Picnic:
Antihistamines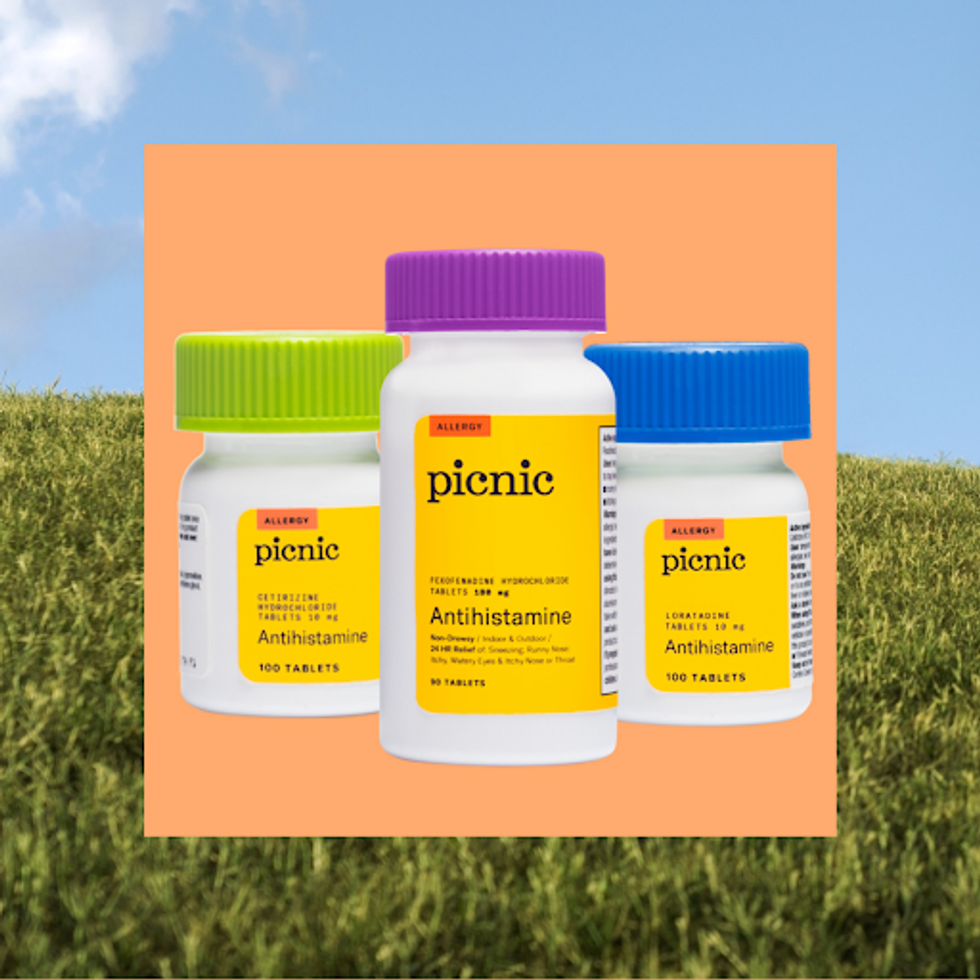 Picnic has a wide range of antihistamines to make sure you find the perfect fit for your symptoms. While some of their offerings like Loratadine or Levocetirizine are recommended to take daily, others can be used on an as-needed basis.
These antihistamines provide 24-hour relief from runny nose, sneezing, and those annoying, itchy, watery eyes.
Nasal Sprays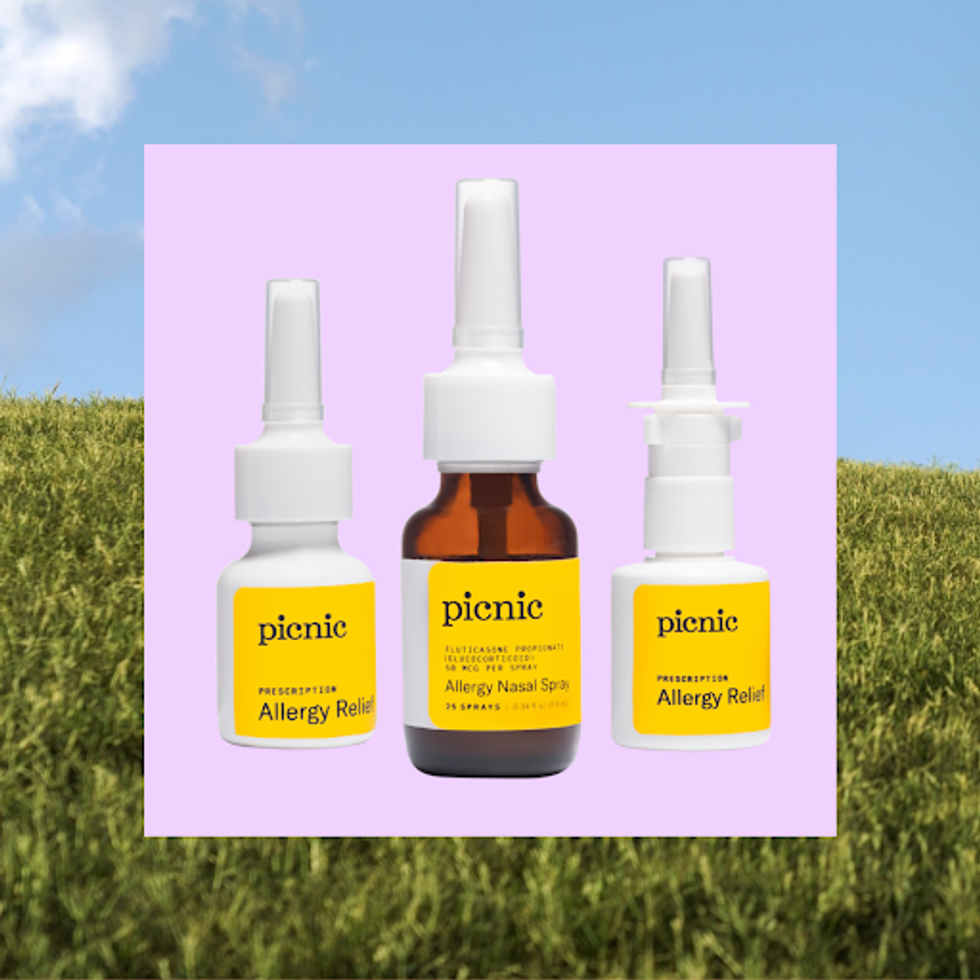 Used alone or in conjunction with antihistamines, Picnic's daily nasal sprays work to alleviate your specific symptoms.
Nasal sprays have long been the ultimate source of allergy relief as they work to decrease inflammation, in turn minimizing mucus production and nasal congestion. Known as the gold standard, Picnic's nasal sprays are sure to give you 10/10 relief.
Soothing Options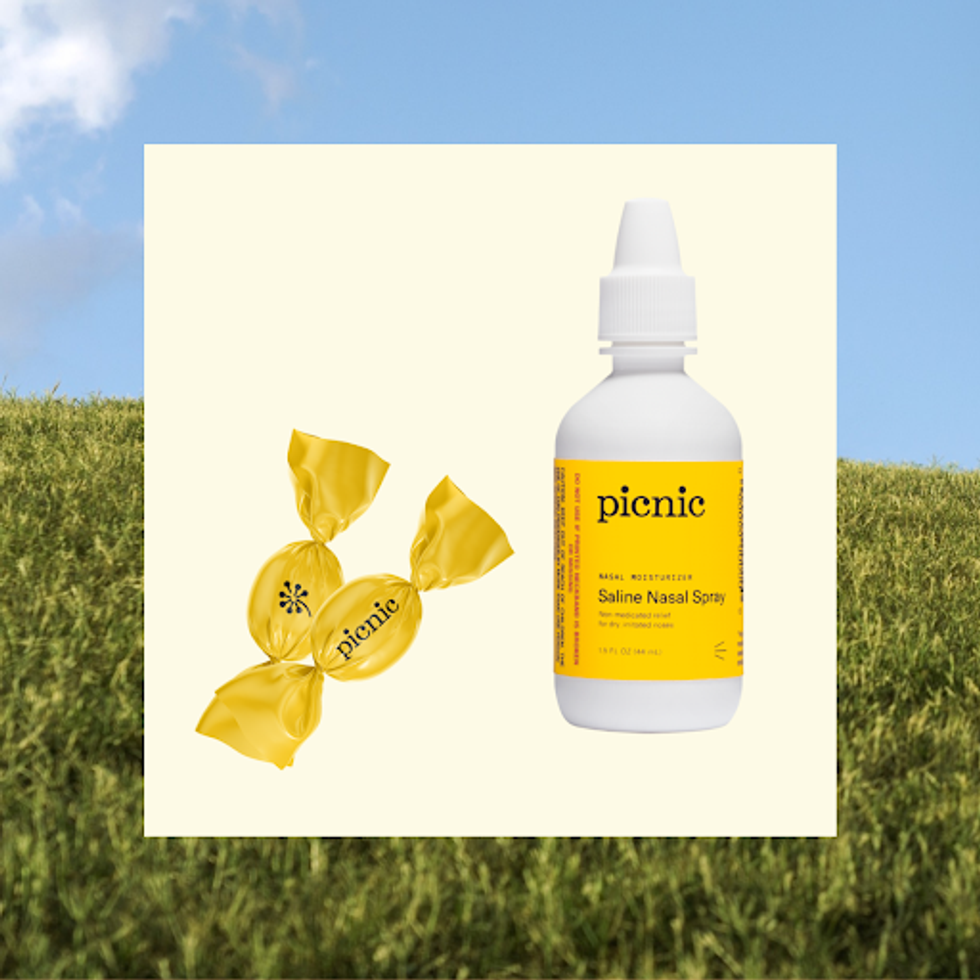 Regardless of how severe your allergies are, sometimes just a small, soothing option can provide just the right calming sensation that lets you go about your day.
Picnic's throat lozenges and soothing nasal sprays work to add that extra relief either on top of your treatment or on their own. Lozenges hydrate your throat and help you beat post-nasal drip, while their nasal spray removes pollen and cleanses your nose.
With Picnic, you can officially ditch the drugstore and find personalized medication just for you. Their prices range from $5 - $58 and their 30-day or 90-day subscription makes it so you'll get the relief you need, no matter the season, symptom, or severity.