Halloween makeup is touch on the skin," dermatologist Jessica Krant told InStyle. "The intense colors and glow-in-the-dark features require harsher chemicals that may cause serious irritation."

"Unlike the high-quality, well-formulated makeup that you can get at high-end retailers, many Halloween makeup products contain ingredients that can cause breakouts or skin irritation," Joshua Zeichner, the director of cosmetic and clinical research at Mount Sinai Hospital's Department of Dermatology, told the Klog. "I caution my patients with acne and sensitive skin against using this to avoid potential problems afterwards."
But let's say you've been planning your Walking Dead or Teenage Mutant Ninja Turtle costume since August. Can one night of scary makeup do so much harm? Not if you follow these guidelines to keep your skin in the clear.
Don't Use Last Year's Makeup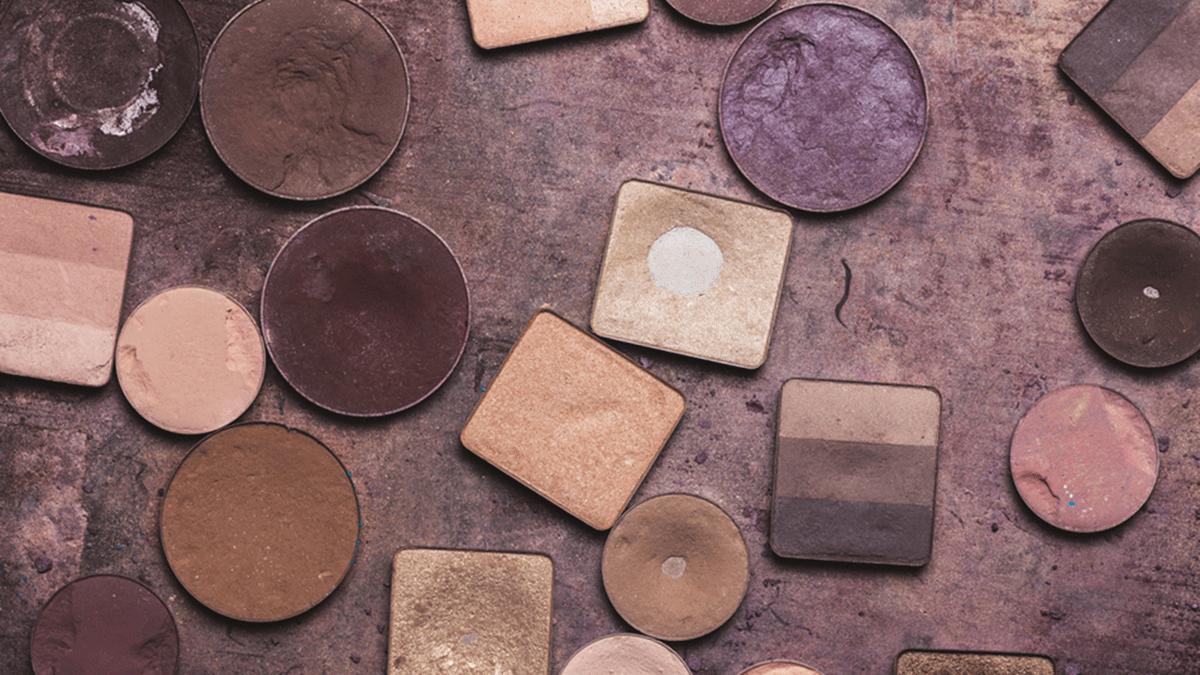 Your year-old face paint is as terrifying as last year's Snickers bar—probably worse. Even zombie costumes don't last forever, which is why all your beauty products have expiration dates. Creamy makeup, especially in a dark, warm environment, is an incubator for bacteria, and that leads to mega irritation for your skin.

Don't Use Crap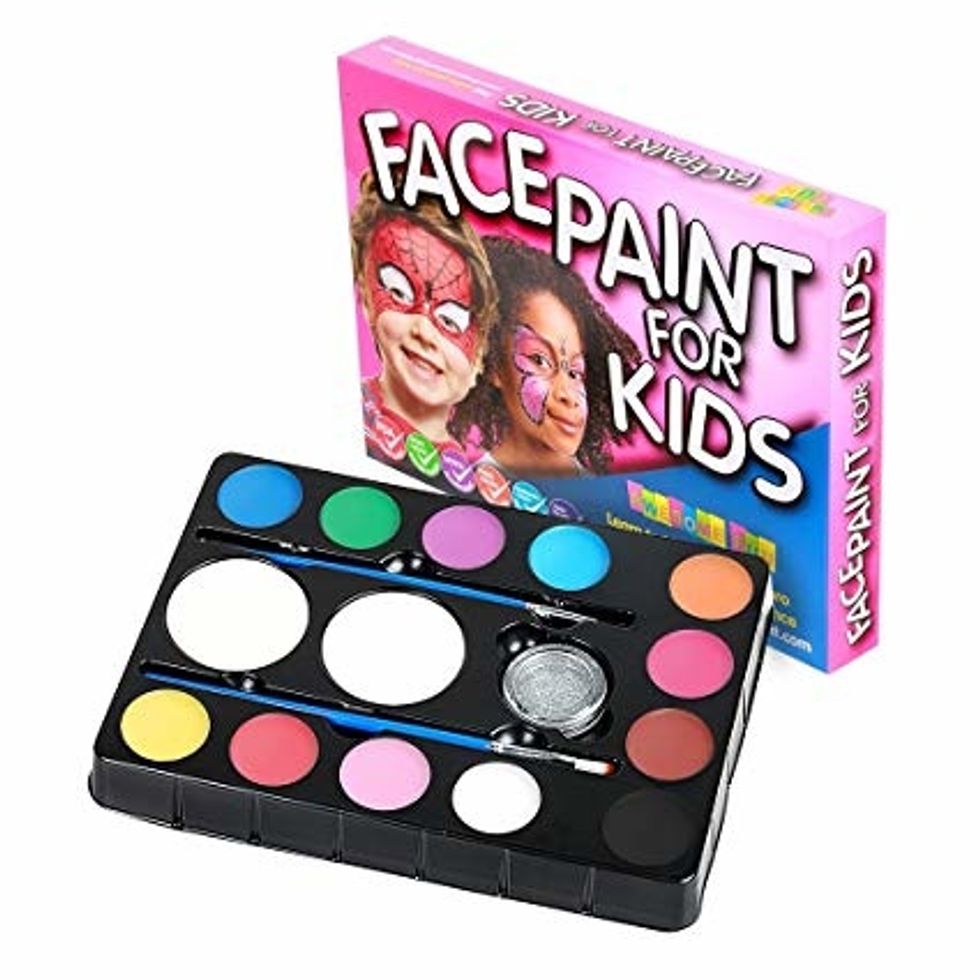 Amazon
Since you're buying new makeup anyway, steer clear of the costume aisle in the drugstore.
"Heavy stage makeup is certainly more likely to clog your pores than an everyday foundation," Michele Farber of Schweiger Dermatology Group in New York told Teen Vogue. "This is because it is thick, difficult to wash off, and can have other harsh ingredients that give good coverage, but irritate skin."
Many of the brands you already know and love make Rainbrow-Brite-approved shades that can serve your scary purposes, and even that black lipstick and opaque, shimmery electric blue pencil is designed to be kind to your skin.
"These brands have a lot riding on their reputation and have been used and tested by the general public for years," Dr. Krant said.
If you do wear a thick, theatrical makeup, go with something Hollywood starlet-approved, like Ben Nye, Mehron, Make Up For Ever, or MAC.
Prep Correctly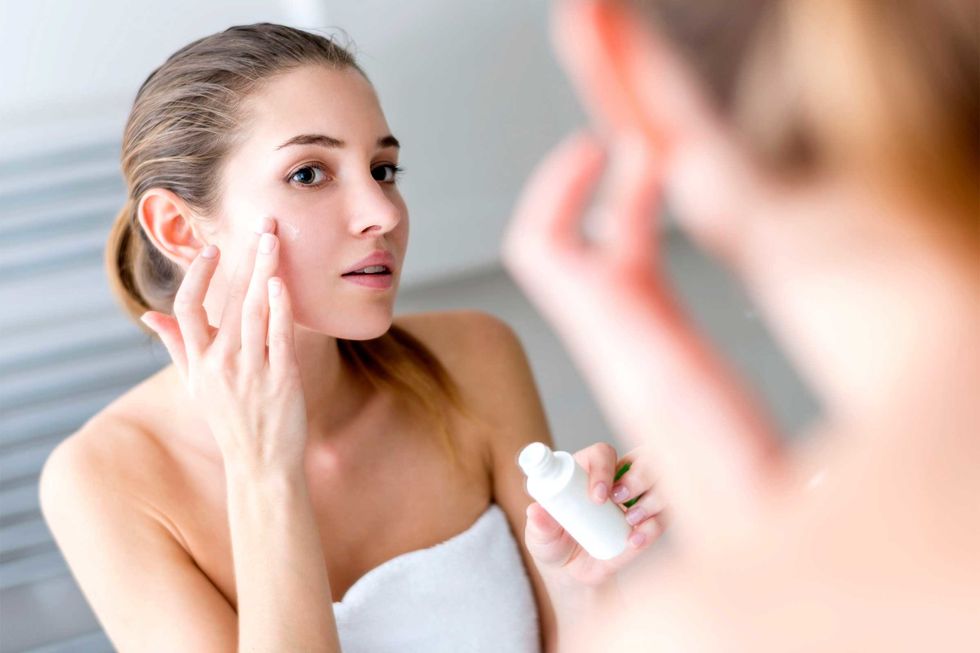 Readers Digest
You want to put a proper protective barrier between your sensitive skin and whatever products will be trick-or-treating the night away with you. To clean skin, apply a light moisturizer. If you're acne-prone, you already know to look for products that are non-comedogenic and oil-free. Tonight, a primer can also help protect the skin—and help create a canvas for the desired drama you're going for.
Take It Alllll Off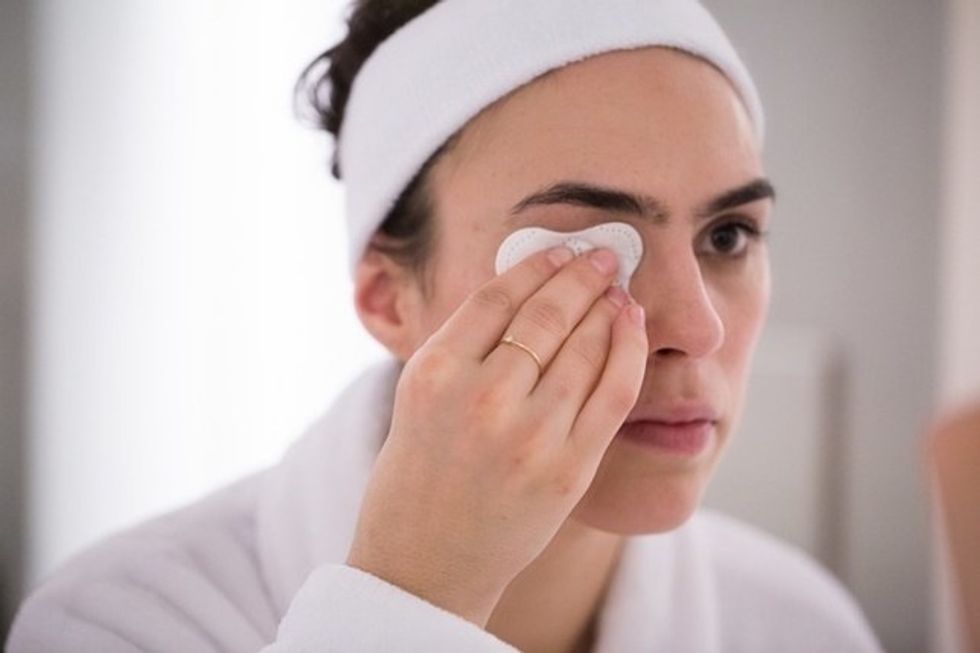 Glamour.com
We know, we know. You did lethal shots of witch's brew, ate one too many fun-sized candy bars, and all you want to do is crash. Falling asleep with your makeup on is the cardinal sin of skin care, but on Halloween it might just make the spookiest holiday follow you into November. Tonight, you don't just need to wash—you might need to double wash.

"Because costume makeup is very heavy, you may require a double cleanse to fully remove it," Dr. Zeichner said. He suggests starting with an oil-based cleanser to dissolve makeup, followed by a foaming cleaner that can wash away any lingering residue. And then, of course, turn back to that light moisturizer you started the night with before letting your face hit the pillow.
The goal? To prevent waking up to nightmare skin on November 1st.