Is HelloFresh Really More Affordable Than The Grocery Store?
When it comes to food, there's always something new. Whether it's farm-to-table or viral recipes, it's hard to keep up!
However, one of our favorite food trends to come about is meal kits. Providing next-level convenience at an affordable cost and incredible flavours all from home, meal kits have disrupted the market. Although, there is one that leads the pack.
HelloFresh is known for its mouthwatering recipes, wide variety of plans, and – most of all – its affordability. We put HelloFresh to the test to see if it truly does beat out runs to the grocery store, both price and flavor-wise.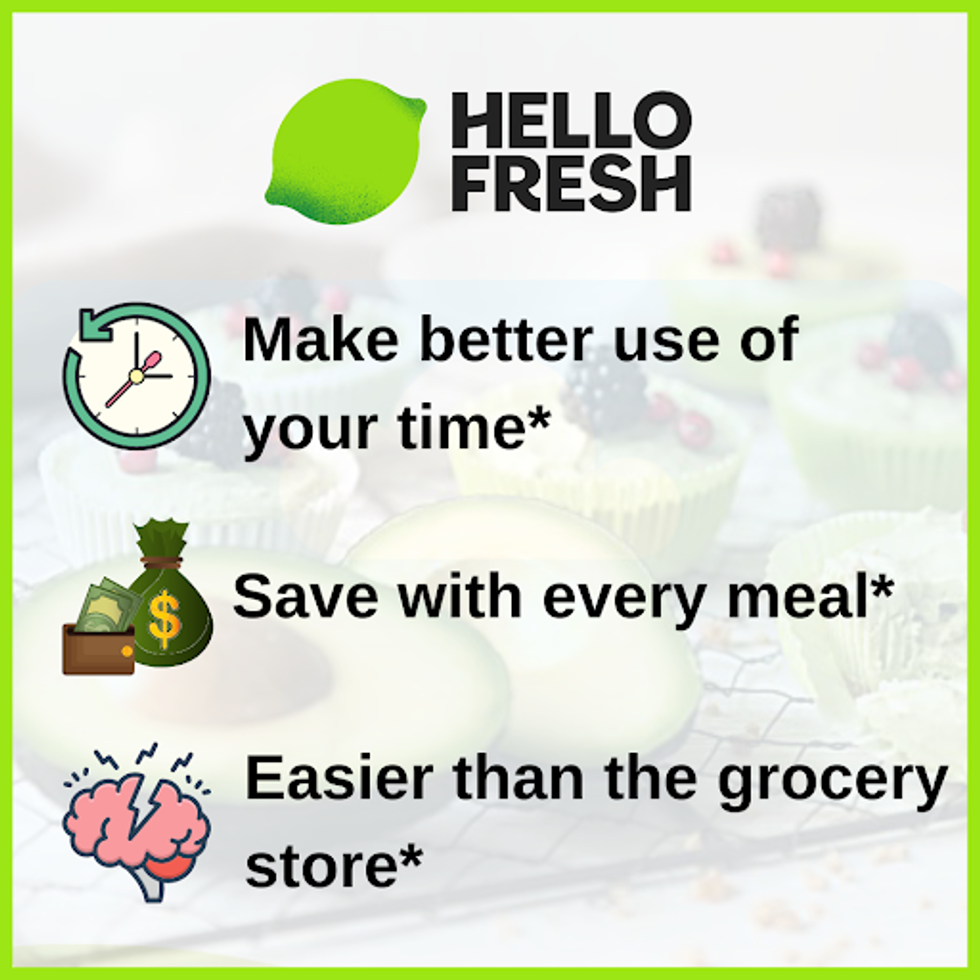 More Affordable Than The Grocery Store?
With HelloFresh, you know exactly what you're spending on dinner every week. There's no need to worry about unpredictable inflation and rising grocery store prices — Every meal is affordable, and you can be certain to stick to your budget when you sign up for HelloFresh.
Depending on the season, supermarkets often bump up their prices. And for every trip, there's the cost of gas, parking, and let's be honest – buying food you don't always eat or need. In fact, with HelloFresh, you'll create 21% less food waste.*
You'll also produce 25% less CO2 than you would by going to a traditional grocery store.* And as an added bonus, there are no plastic grocery store bags scattered about your kitchen floor.
Faster Than The Grocery Store
The grocery store always – always – takes longer than expected. Between scrounging for parking and zig-zagging down every single aisle searching for an ingredient that might be sold out, trips to the grocery store can feel like a marathon.
Not only are you wasting a good chunk of your day, but then you have to drive home and actually prepare a meal, which will take longer than expected. Imagine all you can do with the time you've saved — finally get started on that book you've been wanting to read.
HelloFresh's meals take 30 minutes to prepare on average. There's minimal prep-work as all ingredients are sent pre-portioned with precisely what's needed. There's no guesswork, making HelloFresh quick, easy, and far more convenient than the grocery store.
HelloFresh Overview
Although we were excited to try HelloFresh, we didn't expect to love it so much! It's a simple sign-up, everything's fresh, and our delivery arrived on time.
Logistics aside, the food is outstanding. The Creamy Pork Gnocchi is way richer and creamier than our local restaurants. And the Thai-Style Pork Stir-Fry is absolutely crave-worthy. Each week there's something new on their rotating menu. And they offer over 35 options so we'll never be bored.
What's awesome about HelloFresh is that cooking only takes a few easy steps thanks to their easy-to-follow recipe cards. Who knew you could make Beef Banh Mi-Style Bowls in only 25 minutes?!
HelloFresh offers a huge variety of plans and meal options including Mostly Meat, Family Friendly, Carb Smart and Cal Smart, Pescatarian, and so much more. They also have lunch, brunch and dessert options, which make it even better!
Conclusion
HelloFresh provides a level of convenience and affordability that the grocery store can never provide. We're eating home-cooked meals far more frequently while saving time and money. Regardless of family size or income size, HelloFresh has a plan that works for everyone.
Offer Expires In
* Average cost of HelloFresh serving based on box with 5 standard meals for 4 people, no delivery fee, compared to same ingredients bought in the identical quantity at full price from Metro.ca in the week of April 1, 2022