Why HelloFresh Is So Big In Canada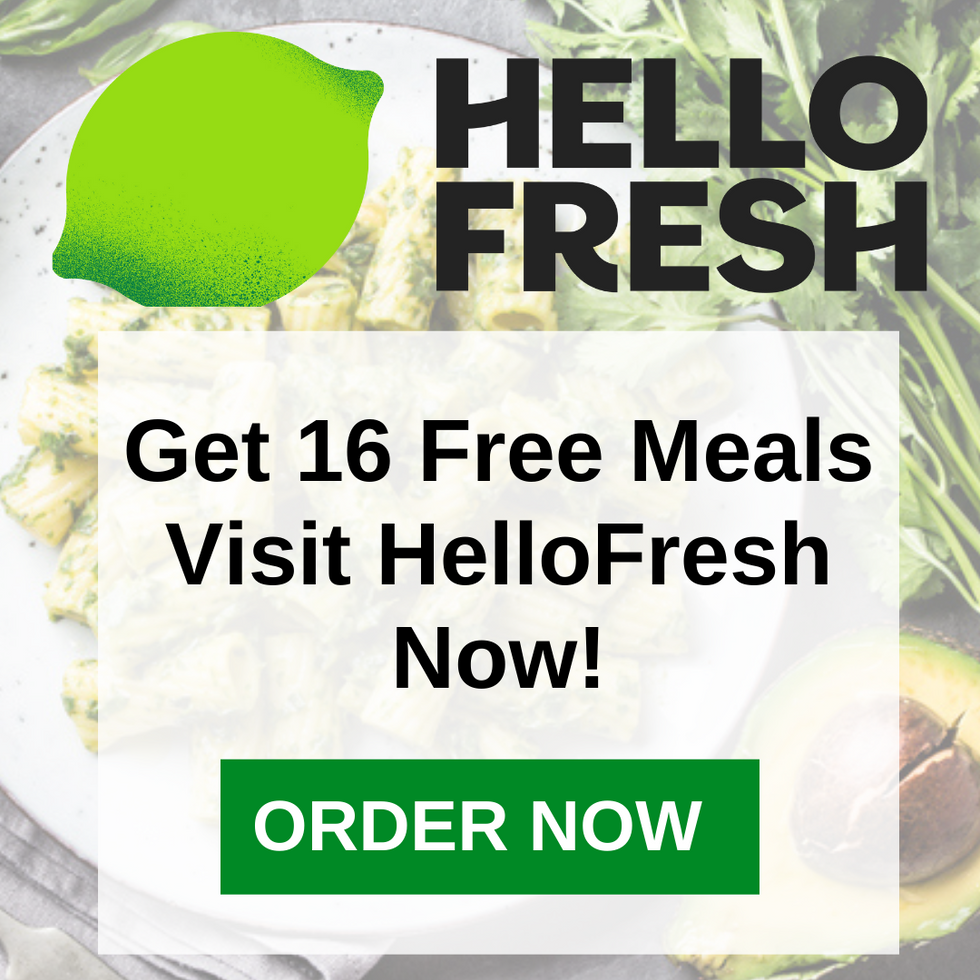 After the last year, I'm pretty sure everyone everywhere has heard of, if not tried, at least one meal kit. Whether it was outside your neighbor's doors, on social media, or even from your friends, meal kits have been popping up everywhere.
But what are they really about? Are they worth all this hype or are they another flash in the pan fad?
To clarify, meal kit companies like HelloFresh send you recipes and the exact ingredients to make dinner for 2-5 people (frequency and servings are flexible), in a box right to your door. So instead of meal prepping, planning, grocery shopping, and measuring out 2.7 tablespoons of curry powder, you just throw it all together, and voilà, you have yourself a delicious, home-cooked meal.
While I have been aware of their existence for quite a while, I had never considered it for myself. I'm a decent cook when I want to be and I'm good at whipping up something tasty with the leftovers in the fridge so I couldn't see why I would need a service like this.
A few months ago, my friend who is a famously bad cook (he always manages to burn something when we lived together in college), sent a photo into the group chat of this divine-looking Pork and Caramelized Onion Patty Melt with Potato Wedges and Fry Sauce.
He swore it hadn't just come from the delivery but I wasn't convinced until he sent in the HelloFresh recipe card. I realized that a meal kit wasn't for the lazy cooks or folks with zero culinary skills, but for anyone who likes delicious high-quality food and may need some new inspiration to spice up their weekly dinner routine. With the added bonus of max convenience!
I ordered a box to surprise my girlfriend and a week later we gave it a go. It took about 2 minutes to sign up and order. I went with their meat and veggie plan for 2 people with 3 meals. They also have a vegetarian plan and a family-friendly one too. I even got to choose which meals we were going to have in the box, even though that was quite difficult as they all looked so tasty.
I value real convenience. At the end of a long working day, all Sam and I want to do is quickly whip up something to eat and argue over what to watch on Netflix. With HelloFresh, we can not only make these delicious new dinners on a weekday in only 30 minutes in the kitchen, but we also get to try new flavors and cuisines that we never thought we'd cook up ourselves. We've even started becoming more adventurous with the food we eat.
Some of their quick meals like Lemony Shrimp Scampi with Bacon and Tomato Linguine take only 20 mins which is amazing. And we definitely want to try their beyond meat dishes, for our meat-free days, the reviews for their Cheesy Italian Beyond Meat® Burger were really good.
I went with the Beef Kofta Bowl with Chopped Salad and Lemony Yogurt to start, and I was amazed everything was plated up 25 mins later. The first thing Sam said to me when we sat down to our first meal was "this is ridiculously good". I was super proud of myself but I had to admit it was mostly down to Hellofresh's Turkish spice blend, it truly made the whole dish.
I also opted for their special dish of the week, Savoury Rib Dinner with Loaded Baked Potatoes it only took 35 minutes but tasted resturant worthy for sure.
I guess we associate convenience with something that is bad for you, boring, or not tasty but that is certainly not the case with HelloFresh. It has really inspired our dinner time, as we are no longer eating the same thing thrown together dinners week in, week out. We've continued it ever since for 3 meals a week, giving us the chance to still make our old faves or eat out when we want to. With the meals starting at $4.55 per serving, it's hard to see how we could get better variety in such a convenient way and at such a good price compared to the grocery store.
Writing this I can already tell you're a bit skeptical about the whole thing and fair enough, I was too. I can honestly say though it's changed our weekly routine completely. When we're exhausted and don't have to go to the store or figure out what to eat, the excitement and simplicity of HelloFresh makes dinner a breeze.
Update: The folks at HelloFresh are extending a special offer to our readers!