Here's How To Find The Perfect Protein Powder.
Most of us have trouble choosing a protein powder: some want to lose weight, some want to gain muscle. Others consider what they consume "a way of life". There is not a best protein powder, but there is a best protein powder for you. Keto? Vegan? Lactose intolerant? Mass-market supplement brands sell you one-size-fits-all protein powder with long, confusing ingredient lists. Even if you somehow know exactly what you're looking for, it's very hard to find it.

Fear no more! Gainful is a personalized protein powder made for your body, weight loss, and fitness goals. Want something that's free of soy, whey, or gluten? they can tailor your blend to your needs. They even provide you with the list and ratio of ingredients, so that you know exactly what's going into your powder. And if you still need extra guidance, you have free 1-on-1 access to your own Registered Dietitian to make sure you're getting everything you need.
Start by taking their quiz. This is where you let Gainful know if you're weightlifting and how you're looking to feel full throughout the day and they'll make sure you get the right ingredients to be successful. Here's a peek inside their online customization quiz.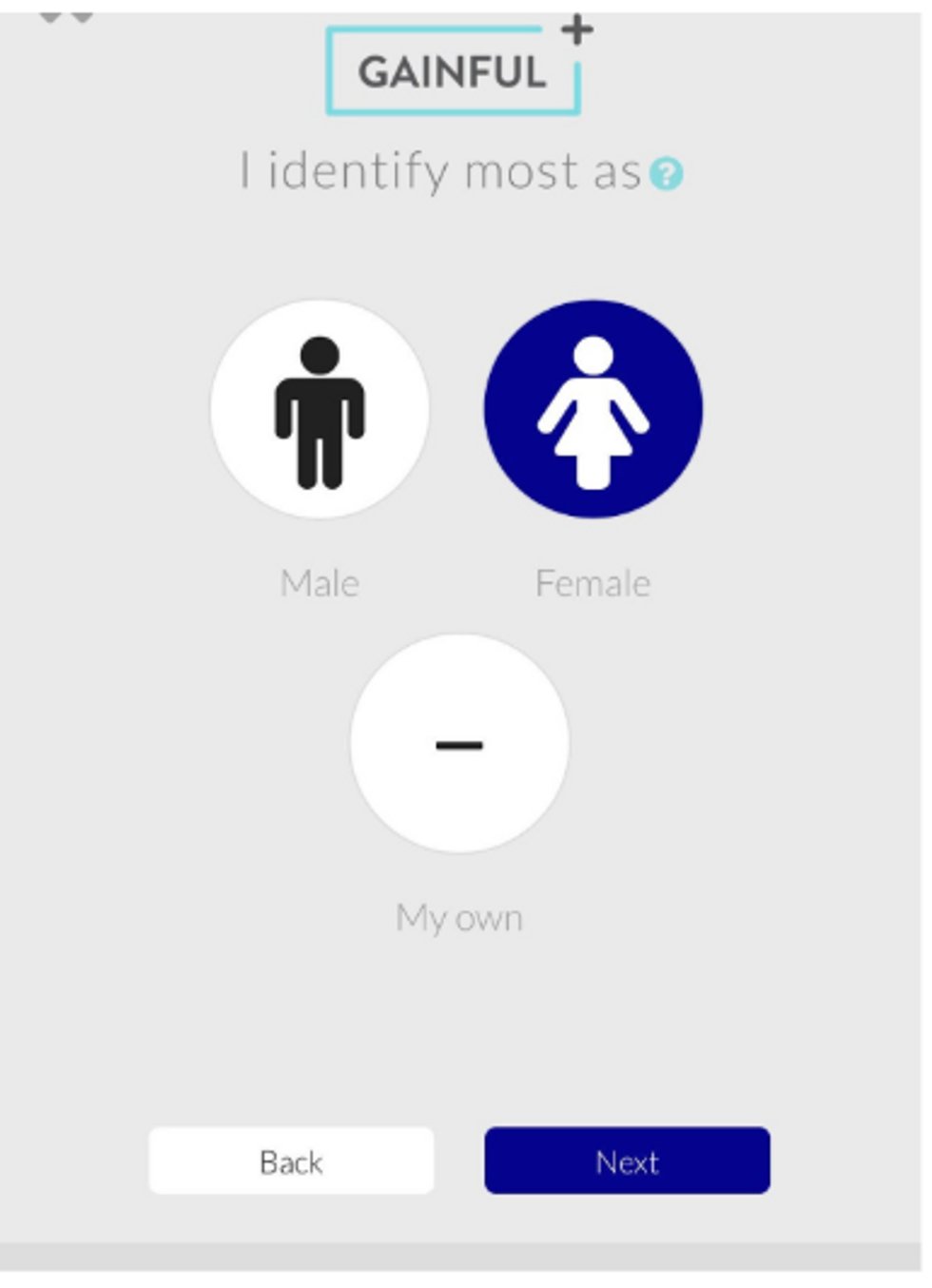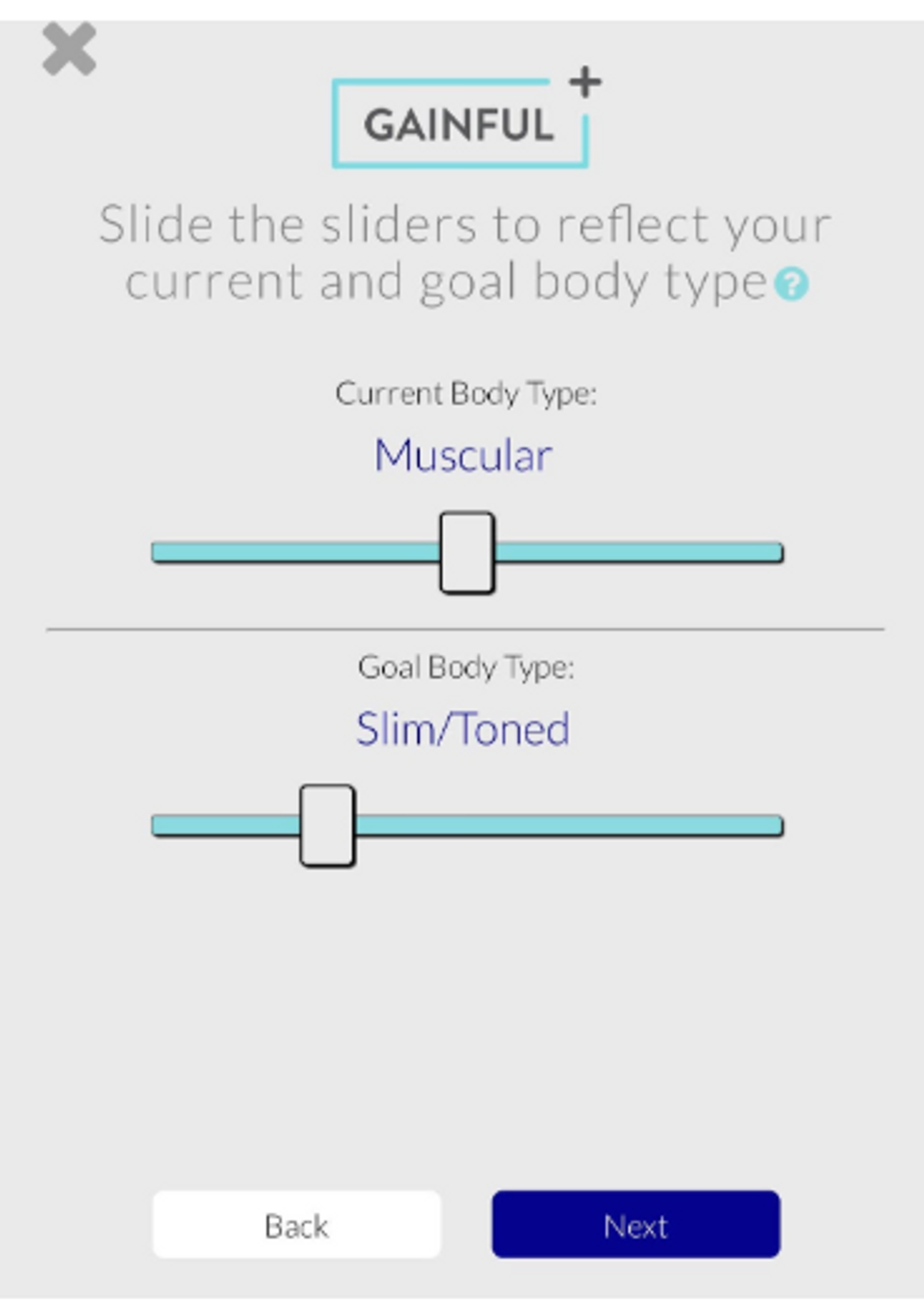 1. Basic Info
First, they ask for the most basic info about your current body and your goals, using a sliding scale that makes it really easy to convey exactly where you are and where you want to be.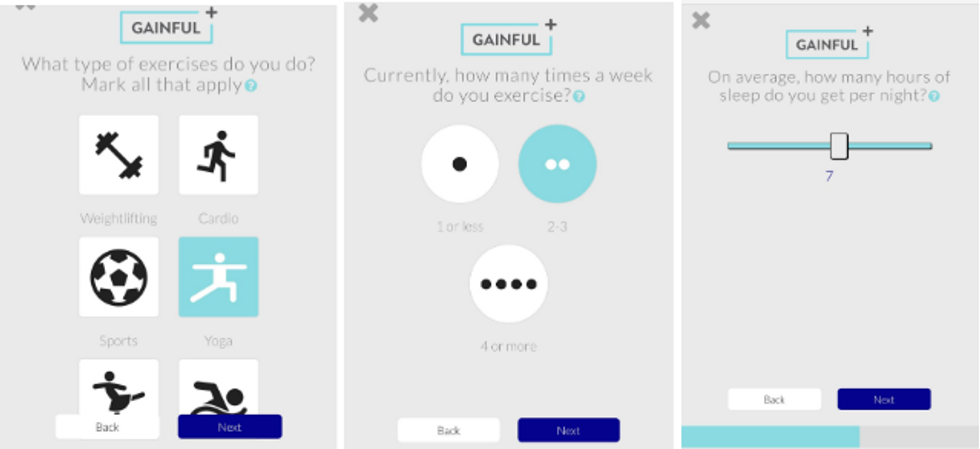 2. Habits
Next, they ask you more details about your exercise routine, like what types of exercises you do and how often. They list a bunch of types including yoga, running, and swimming, and they also take into account how many hours of sleep you get a night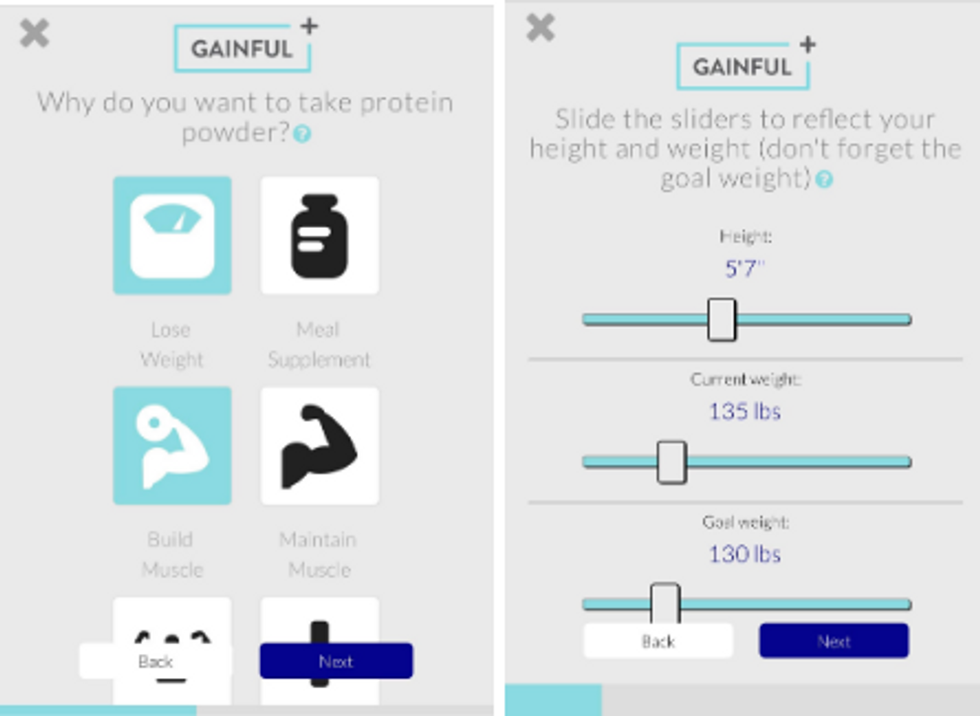 3. Goals
It's all about the goals. They ask why you want to take protein powder, which is a simple, important question no other protein supplements care about. There are different blends if you're looking to lose weight, build muscle, maintain muscle, recover fast from workouts, and increase calorie intake. They also ask you what your ideal weight is.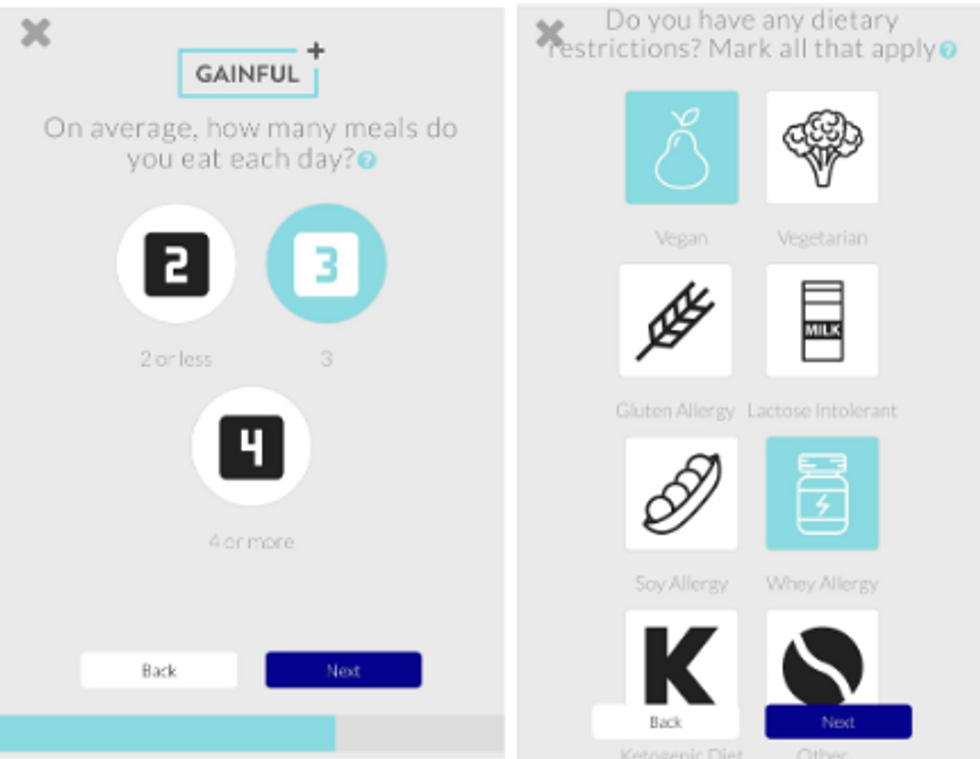 4.Diet
Gainful asks how many meals you eat a day, which is a great question, because they'll tailor it to someone making a breakfast protein smoothie versus someone making a post-lunch exercise shake. They can take into account dietary restrictions or allergies like gluten, soy, and whey, and they can personalize protein to be for a diet that's vegan, gluten-free, or ketogenic.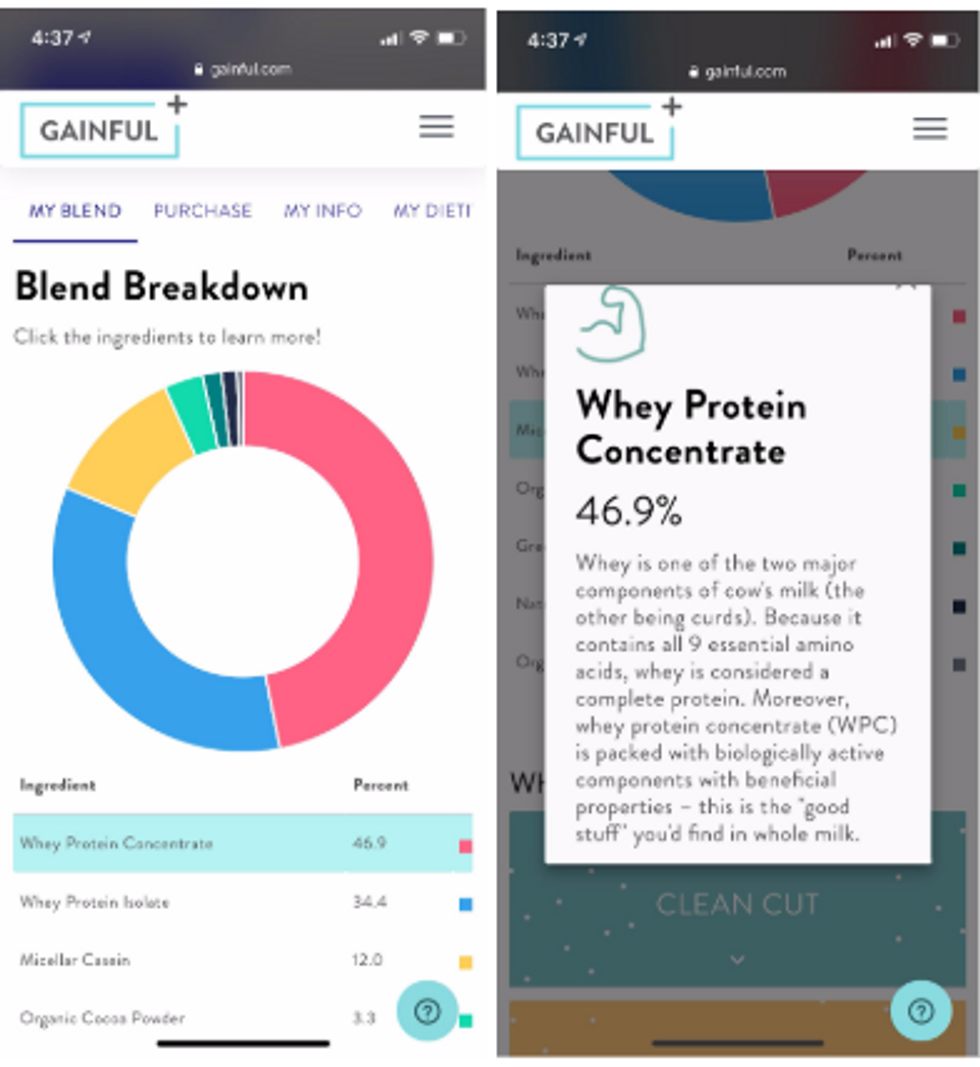 5. Comprehensive Results
After the last question, Gainful cranks out a protein formula tailor-made just for you. After only a few minutes of questions, they provide a super comprehensive breakdown on what's in your formula and how each of the ingredients aligns with your habits, diet, and fitness goals. There's even a nutritional value chart at the bottom with a list of ingredients and amino acids to boot. If you have any questions, Gainful assigns a Registered Dietitian to answer anything you might have to ask about!
Once your ideal combination of ingredients have been determined, Gainful will ship the personalized blend to your doorstep, and will even put your name on the container! Forget those one-size-fits-all powders and design something that's perfect for you. Ready to find the perfect mix for your protein shakes? Take Gainful's interactive quiz to get started!
Update: Gainful is extending a special limited time offer to our readers! Follow this link for 25% off with the coupon code DOWN25.