Yes, the holidays are all about being happy … yet we still can't help the feeling of dread that creeps up as they approach.

---
Sure, we love seeing family, consuming our body weight in butter-browned dishes and tearing open holiday gifts, but the whole production aspect of the season can be a hassle.
Thanksgiving is merely the primer for a holiday season packed with events, activity, and madness. On paper, Thanksgiving is a long weekend filled with family and food. In reality, it's a short week that sneaks up on the best of us and inevitably leaves us feeling drained, behind, and … judged.
If you're still recovering from your turkey-induced lethargy and your family-induced existential crisis, here's how to alleviate those frazzled feelings come December: with skincare essentials from Busy Co.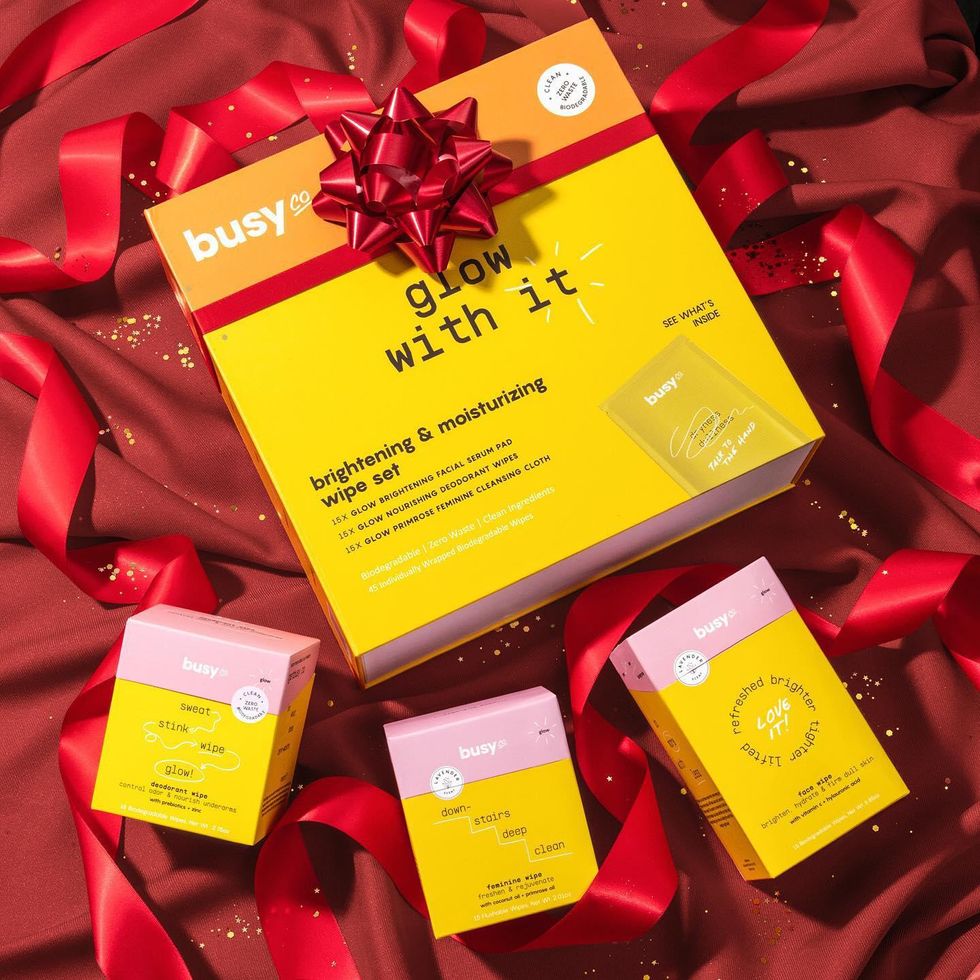 Skip the Holiday Dinner Chaos
At this point, the holiday dinner table is one truly tired trope. Versions of this chaotic ritual have played out over and over in the media for years, from Norman Rockwell's idyllic Four Freedoms posters to the parody — and at least somewhat entertaining — movie versions of this dysfunctional season.
Reality is usually somewhere in between. Who amongst us doesn't have to brace themselves every time they prepare to drag their baggage — physical and emotional — across three states to a holiday family dinner?
It doesn't help if — as you're taking your deep breaths — you catch a whiff of yourself and realize … the travel and stress have left you smelling pretty ripe.
And with a table full of judgmental family members ready to pick apart your life choices, don't give them anything — else — to critique. Skip the stress and stay fresh with Busy Cowipes.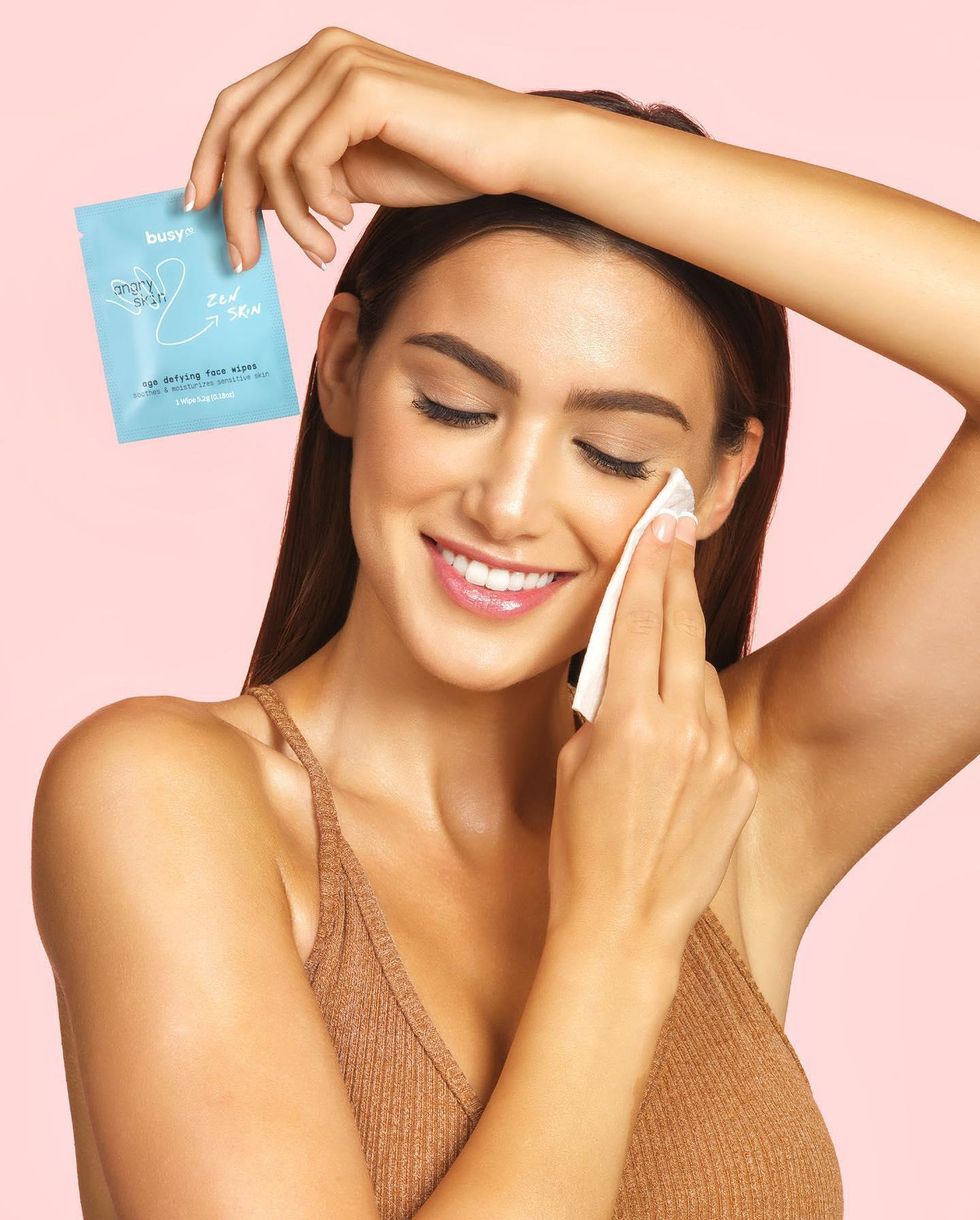 Busy Co is Here to Help
Busy Co wipes are a go-to for all your holiday traveling plans. Behold! The solution too long days in airports, train stations, and cars that lie ahead. Stash some Busy Cowipes in your carry-on or your snack bag so you'll always be prepared.
The full body wipes will leave you feeling clean and fresh without any sticky residue. Whether you need a quick freshening up or some heavier lifting, Busy Co wipes will be the answer to your prayers.
Busy Co's not just an awesome sweat solution. Their face wipes make great replacements for any complex skincare routine. Say you're too tired at the end of a long travel day to roll through your daily regimen, or you simply want to remove your makeup last minute before setting off, you can do better than a makeup wipe or a napkin.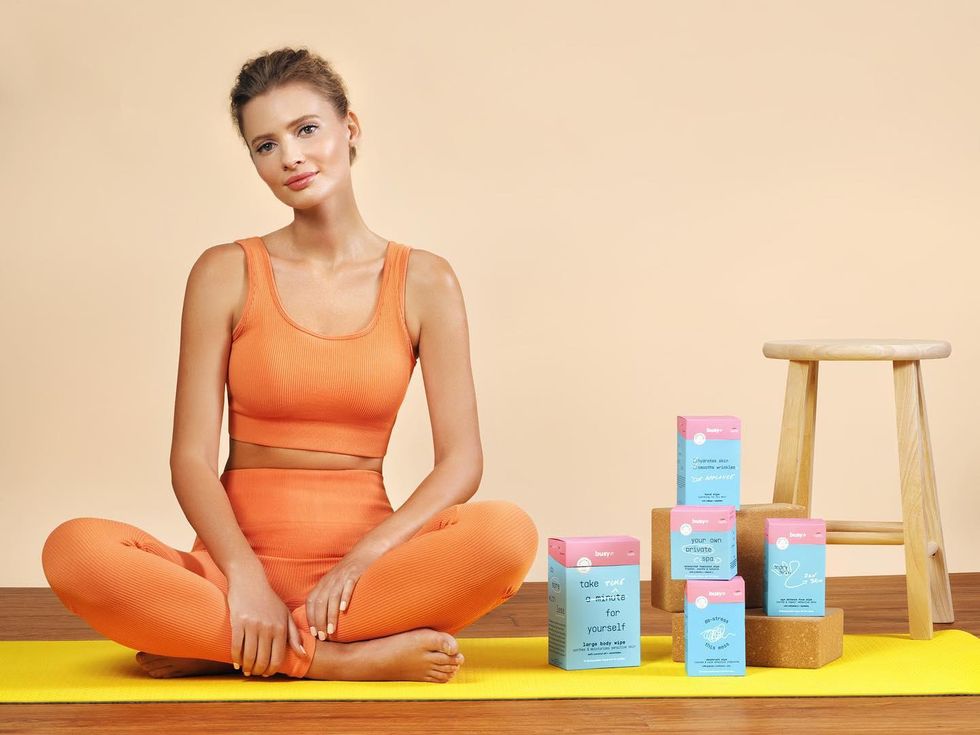 Our Favorite Products
According to Busy Co, "women should have the freedom to freshen up as they see fit, whether that's 5 minutes or 5 hours." Who has 5 hours? I mean, really. Take Busy Co's 5-minutes and make the most of them.
Some of our favorite products perform multiple jobs at once. See — no matter what your family says, you can be a responsible adult who makes responsible adult choices. The best of these choices: Busy Co wipes accelerate my routine and simplify my life.
They're also zero waste, making them a good buy for the planet. And, yes, the packaging is cool, too. So it looks cool when you snap your traveling essentials for the 'gram.
Here are some of our top picks for this holiday season:.
Clarifying Body Cleansing Cloths: Sweat your way through your shirt on the way to work? Don't have time to shower after a quick gym sesh? Wanna freshen up between work and dinner? These wipes can be your new on-the-go essential. Packed with natural cleansers, gentle exfoliants, and botanical extracts that cleanse and soothe your skin while removing sweat, pungent scents, grit, and grime.
Hydrating Hand Serum Pads: Most hand sanitizers dehydrate your skin and wipes can leave your hands sticky. Plus, they protect against skin damage caused by free radicals and sun exposure. With these serum pads, you can finally have it all — clean hands without the tacky feel or the cracked skin.
Brightening Facial Serum Pads: I'm begging all skincare beginners to put down the harsh acids and opt for something more gentle. Keep your moisture barrier intact as you soothe and smooth your skin with this exfoliating and hydrating combo. The Vitamin C firms and brightens while the hyaluronic acid boosts hydration and improves your skin's moisture retention. With these, you can skip those tedious old steps and enhance your natural glow.
Busy Co's powerful products utilize clean ingredients that will help you look and feel your best while being mindful of this great planet of ours.