How Getaway Helps Make My Mental Health A Priority
Every Spring I make a pledge to clean out my Winter things that I never stick to. I really try. But each April — never fail — my outsized ambitions get sidelined by everyday life. I promised myself that this year I wouldn't make the same mistake.
I needed tangible goals that I'd stay with. While thinking about it, I realized how exhausting last Spring had been. With work, family, and all of my other obligations, I was so mentally drained, I declared that I must prioritize my mental health.
I came up with a great way to do this — by taking brief vacations for a mental detox over the course of a year. Somewhere close by, so I don't have to waste a lot of travel time. And, most importantly, a booking that allows an escape from work emails and social media by locking my phone away and totally clearing my mind.
A friend mentioned Getaway: cozy cabins located only two hours from major cities. Getaway combines the comforts of home with all the great parts of camping. It seemed like the perfect oasis where I could work on my mental health: a safe, quiet place to unplug, relax, and revive.
Before I could change my mind, I booked it for the following weekend. I called the Getaway team and they were super helpful. With 50 to 150 feet between cabins, Getaway's socially distant by design — check-in and check-out are contact-free. Plus, rates start at only $89/night.
So I'd be completely alone and have a chance to reconnect with my thoughts, feelings, and myself. Each cabin has a warm shower and a private toilet; air-conditioning and heat; a charming mini-kitchen; and a comfy, freshly made queen-sized bed that sleeps two (or two queen beds that sleep four).
Just to make sure, I looked up a few reviews and I was sold!
Here are three reasons I'll keep heading to Getaway to focus on my mental health:
1. Nature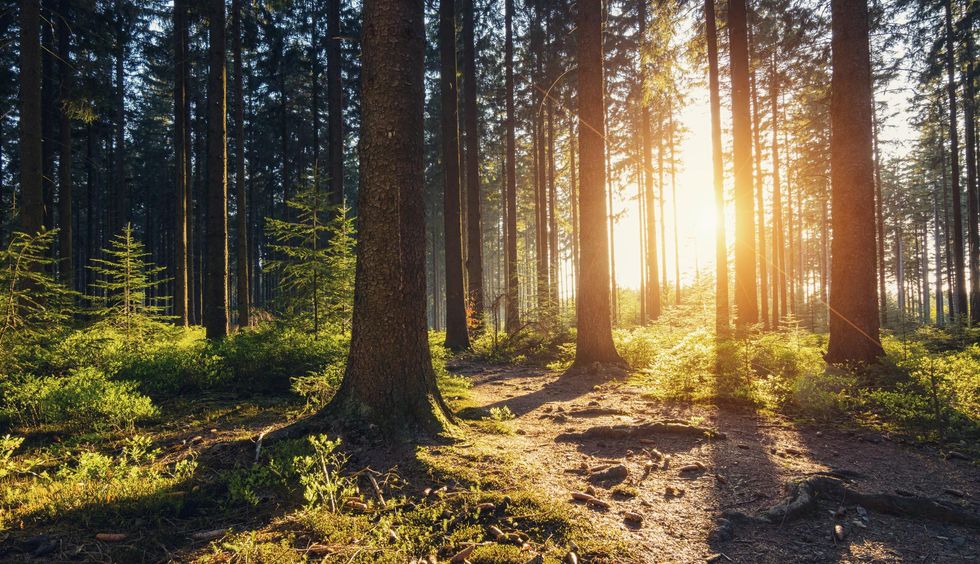 Everyone says that merely looking at greenery is both beneficial for your eyes and your soul. So, I was excited to be surrounded by nature. I marveled at the trees and sky I saw through the huge window beside my bed. What a serene scene to wake up to — rather than city buildings that block the light. I savored a cup of joe just staring at the trees and listening to the birds chirping.
In the morning I went for a leisurely hike. There were trails just outside the cabin for me to follow, leading to spectacular views. How wonderful to walk at my own pace without my cell pinging with texts every two minutes. The fresh air was something I desperately needed. I promised myself I'd do this more often.
2. No Cellphone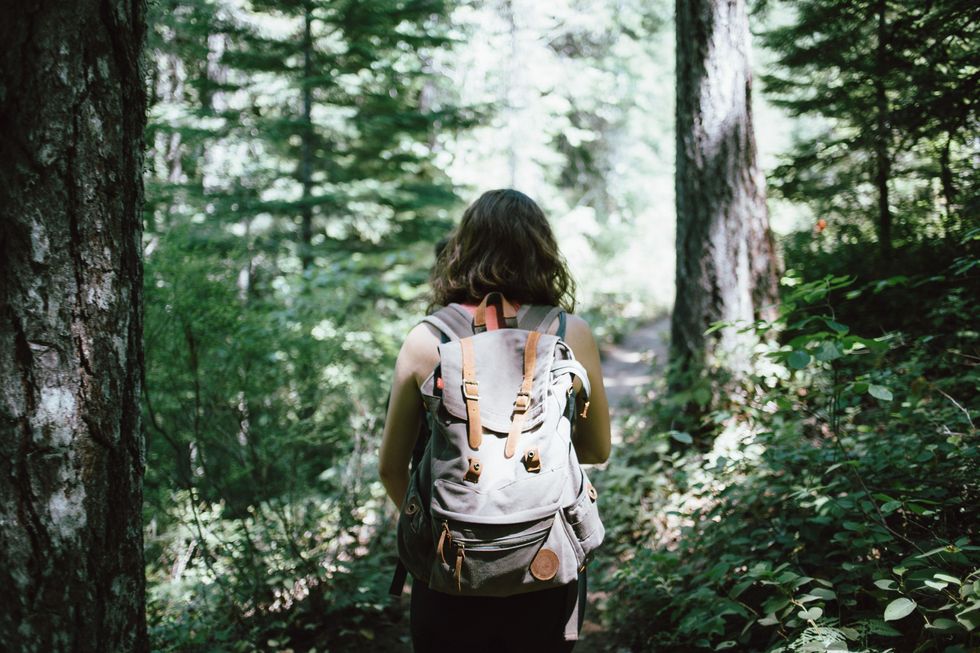 The cabins are completely wifi-proof (amazing!) and come with a phone lockbox. I couldn't wait to stash my phone and say goodbye to the world! I finally had an excuse to ignore my Instagram for an entire weekend.
Without Netflix, I actually relaxed, played solo games with the deck of cards that came with the cabin. There were even books for me to enjoy. I hadn't read a novel in so long.
3. Quality Time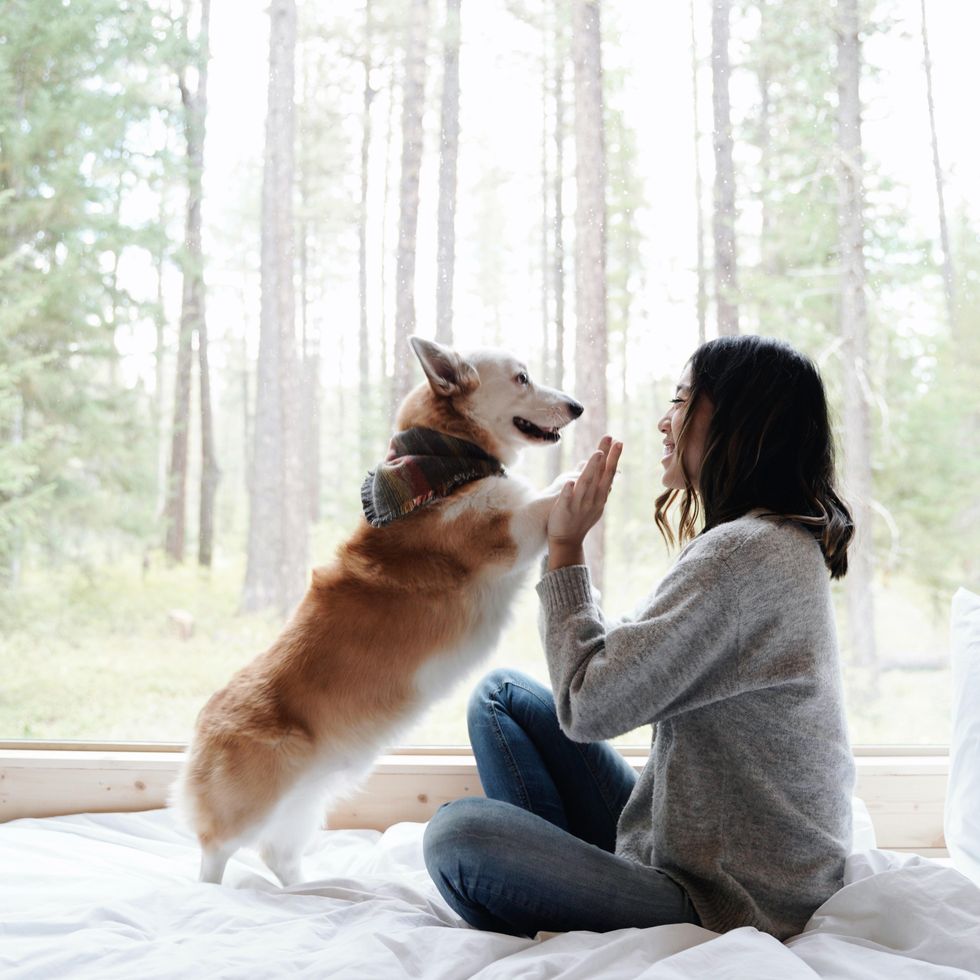 Since it was just me, I really enjoyed my alone time. I took a drive and discovered a local farmer's market where I bought fresh vegetables and apples from a nearby orchard. That night, I cooked a yummy chicken pesto pasta on the stove in the mini-kitchen — so delicious.
Afterwards, I relaxed in an Adirondack chair by the flickering fire in my own private fire pit, raised a glass of wine, and toasted Getaway. Immersed in nature, I couldn't believe how mellow I felt — simply sitting still and taking a breath.
It's the ideal way to keep up with my mental health resolution. I'm so excited to explore various Getaway Outposts and take a much-needed detox break. BTW, I've already booked my next Getaway for summer.
Mental Health is important; I'm making mine a priority with Getaway. I hope you do, too.