Used to be the only thing you needed to cleanse your face was good 'ole soap and water. Then we realized that we need to protect our skin from the sun's harmful rays, and sunscreen became a must. Soon we added antioxidants into the mix to protect against airborne pollution. Today there's a new threat to your skin: blue light, emitted from smartphones and computers. Don't worry–there's a host of products available to protect your delicate skin from all sorts of environmental horrors. Take a look and see what appeals to you.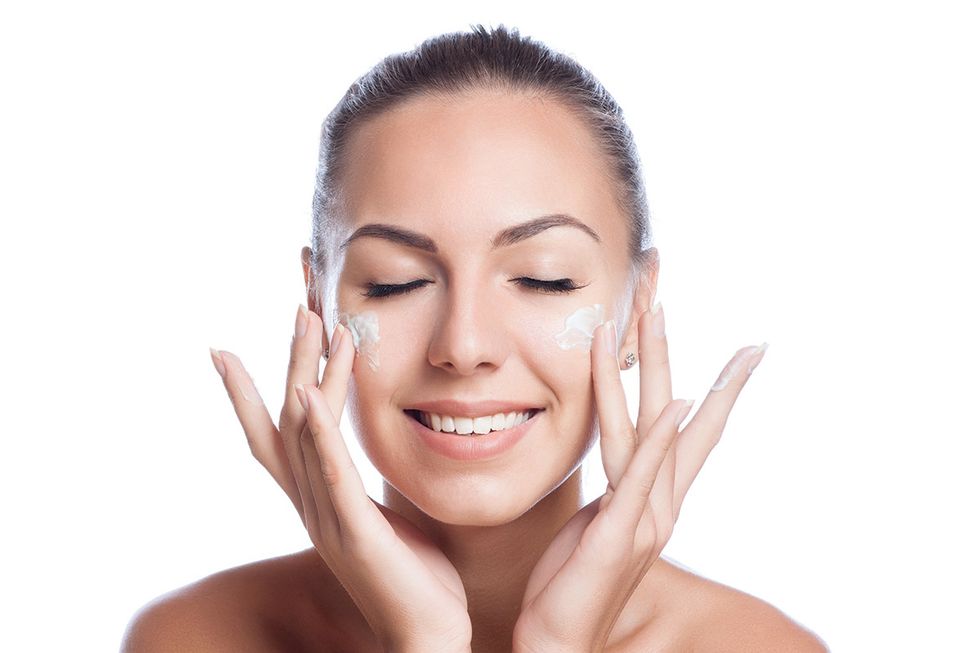 You have to take care of your skinNewscientist.com
The free radical that sounds innocent, but isn't:
Turns out your obsession with your smartphone does more damage to your skin than causing turkey neck. High energy light (HEV) and infrared light (IR)–which are different spectrums of light from UV and are emitted by smartphones and computers–can both lead to premature aging and skin damage. HEV light generates free radicals (they're worse than they sound), which essentially wreak havoc in your body by causing a process called oxidative stress. This stress damages your cells, leading to disease and destroying your youthful visage.
Pollution is also a threat to maintaining a dewy, youthful complexion. Airborne substances like polycyclic aromatic hydrocarbons (PAHs), nitrogen oxides (NOx), cigarette smoke, volatile organic compounds (VOCs), and particulate matter (PM) all cause oxidative stress, leading to damaged cells.
Luckily there are ways to counteract free radicals. Antioxidants, like vitamin A, C, E, beta-carotene, coQ10, selenium, zinc, and bioflavonoids, fight the free radicals that damage cells. You can get these antioxidants from foods, from supplements (foods are always a better source though), or by slathering them on your face to help protect your skin.
Murad City Skin Overnight Detox Moisturizer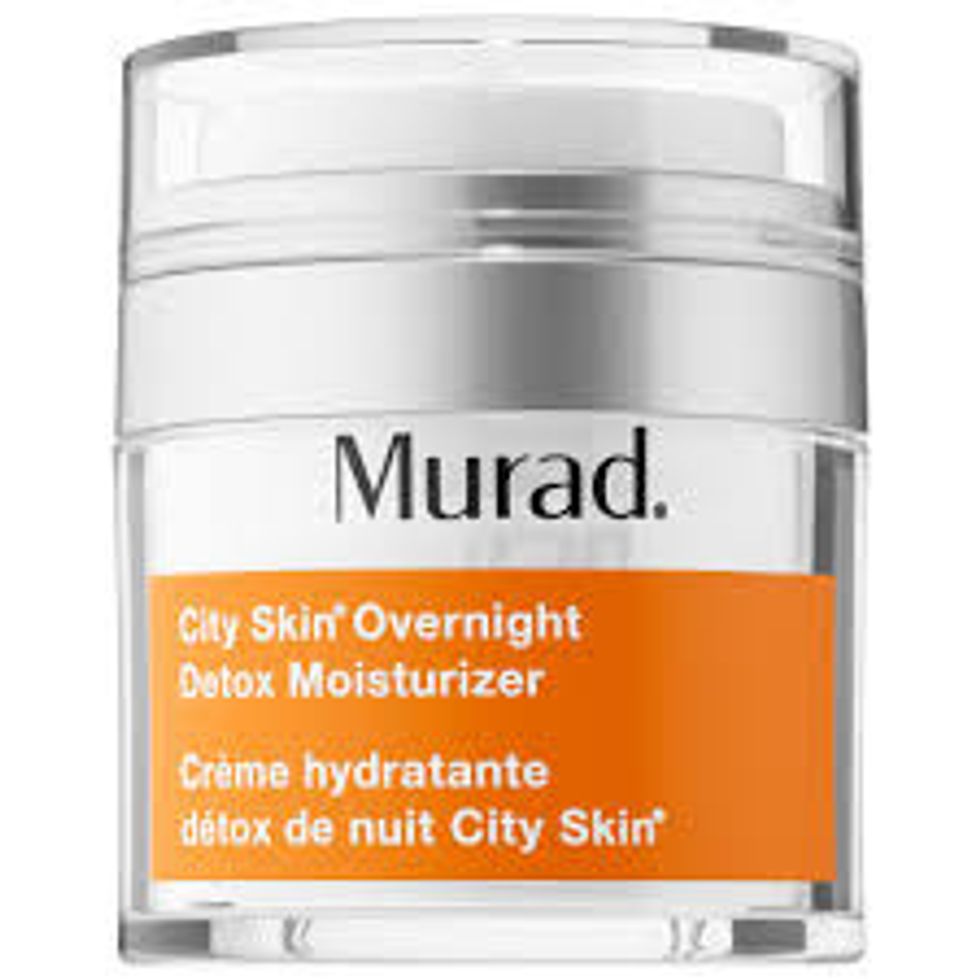 Just add sleep
Overnight lotions are great for when you really need time for a product to sink into your skin. Murad's moisturizer is filled with marrubium plant stem cells to help neutralize the pollution your skin was exposed to during the day. These natural crusaders offer protection from radical scavenging and boost your skin's defense system. Cucumber, sunflower, and barley are other key botanical extracts that help this moisturizer protect your skin against the hazards it will face the next day.
Ark Skin Protector SPF 30 Primer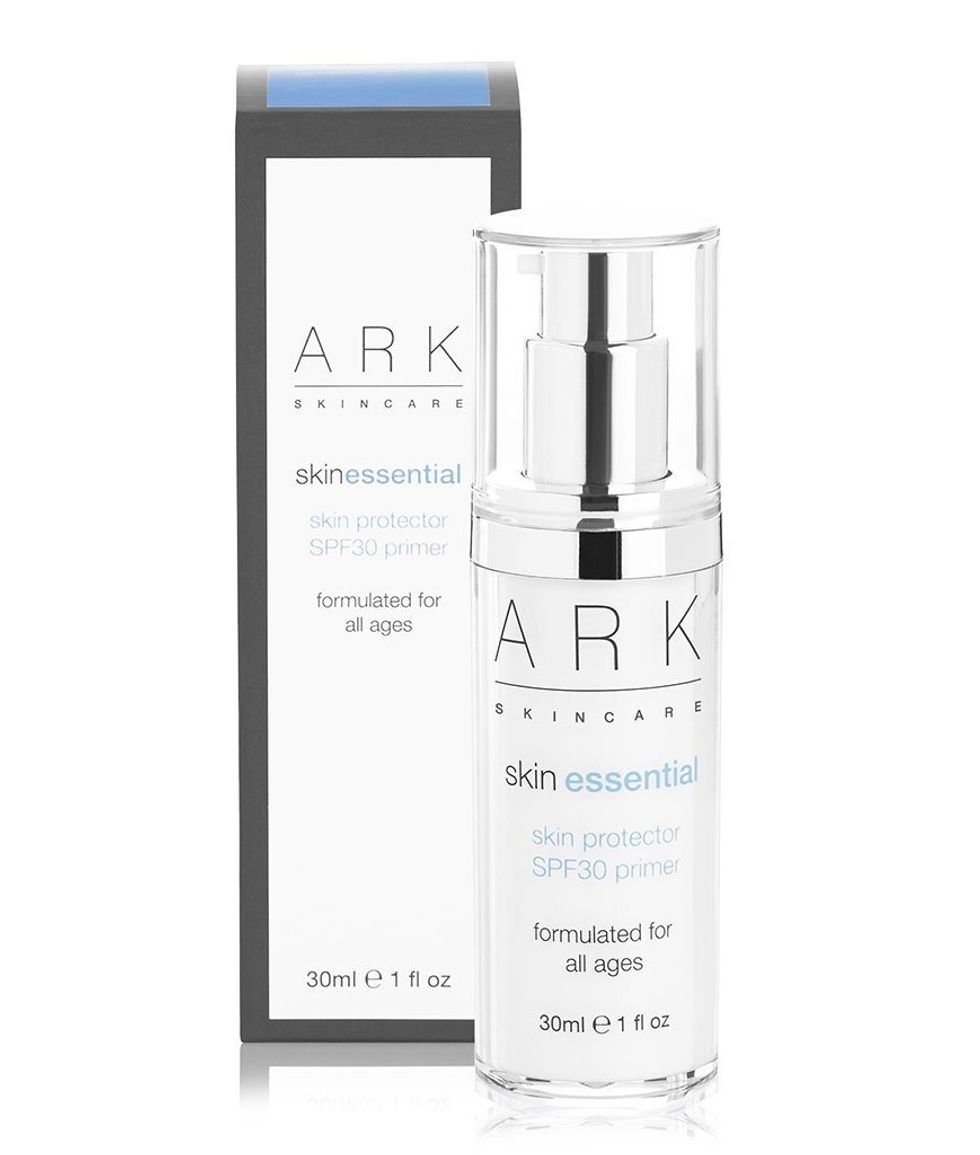 Three products in one
This vegan-friendly product is actually a three-in-one multi-tasker. It's a primer, sunscreen, and moisturizer–perfect for those in a hurry to get moving in the morning. This hard-working primer does not only protect against UVA and UVB rays, but is also jam-packed with vitamin E, sunflower, and shea butter, all of which work in tandem to keep your skin smooth and line-free. Fans love its invisible protection and radiant skin results.
Chantecaille Anti-Pollution Finishing Essence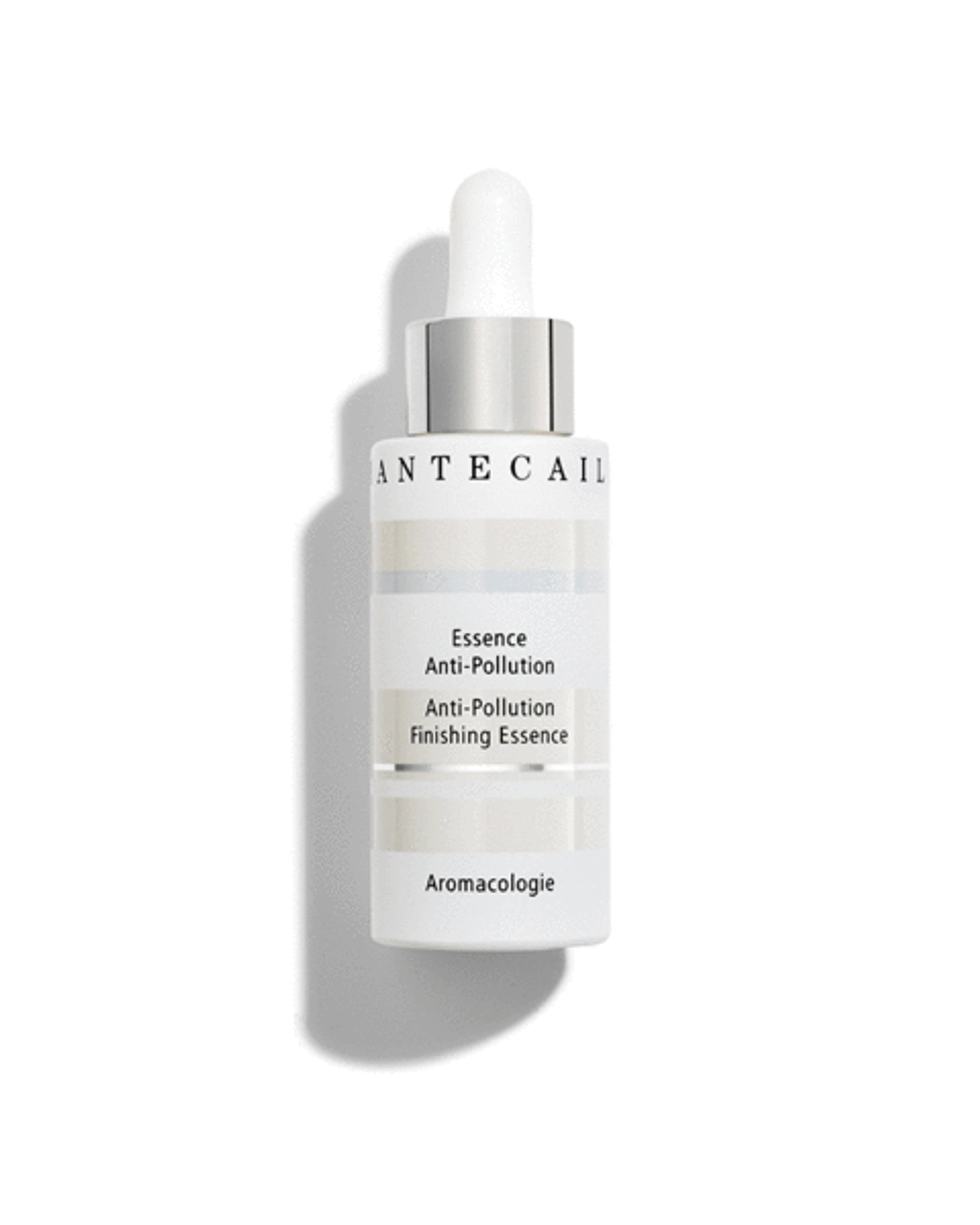 A superhero defending your skin from pollution
Chantecaille protects against the harmful effects of pollution by forming a barrier made of botanical sugars to protect your skin from smog, soot, and other urban grime. It also contains plant-derived antioxidants like desert cactus yeast and white tea extract to rebuff free radical damage from polycyclic aromatic hydrocarbons. These nasty hydrocarbons form when coal, garbage, or oil and gas are not fully incinerated (think car exhaust or coal burning manufacturing facilities). Side note: they also form when fat and juices from roasting meat fall into a grill. They rise along with the resulting smoke, and adhere to the meat as the smoke rises above the flames. PAHs can cause cell mutations and are potentially carcinogenic.
Chantecaille's Finishing Essence also contains fragrant star extract, raspberry stem cells extract, and tomato stem cell extract. These extracts all work in tandem to reduce the appearance of fine lines and redness, brighten skin, and improve radiance, respectively.
Skinceuticals Prevent Phloretin CF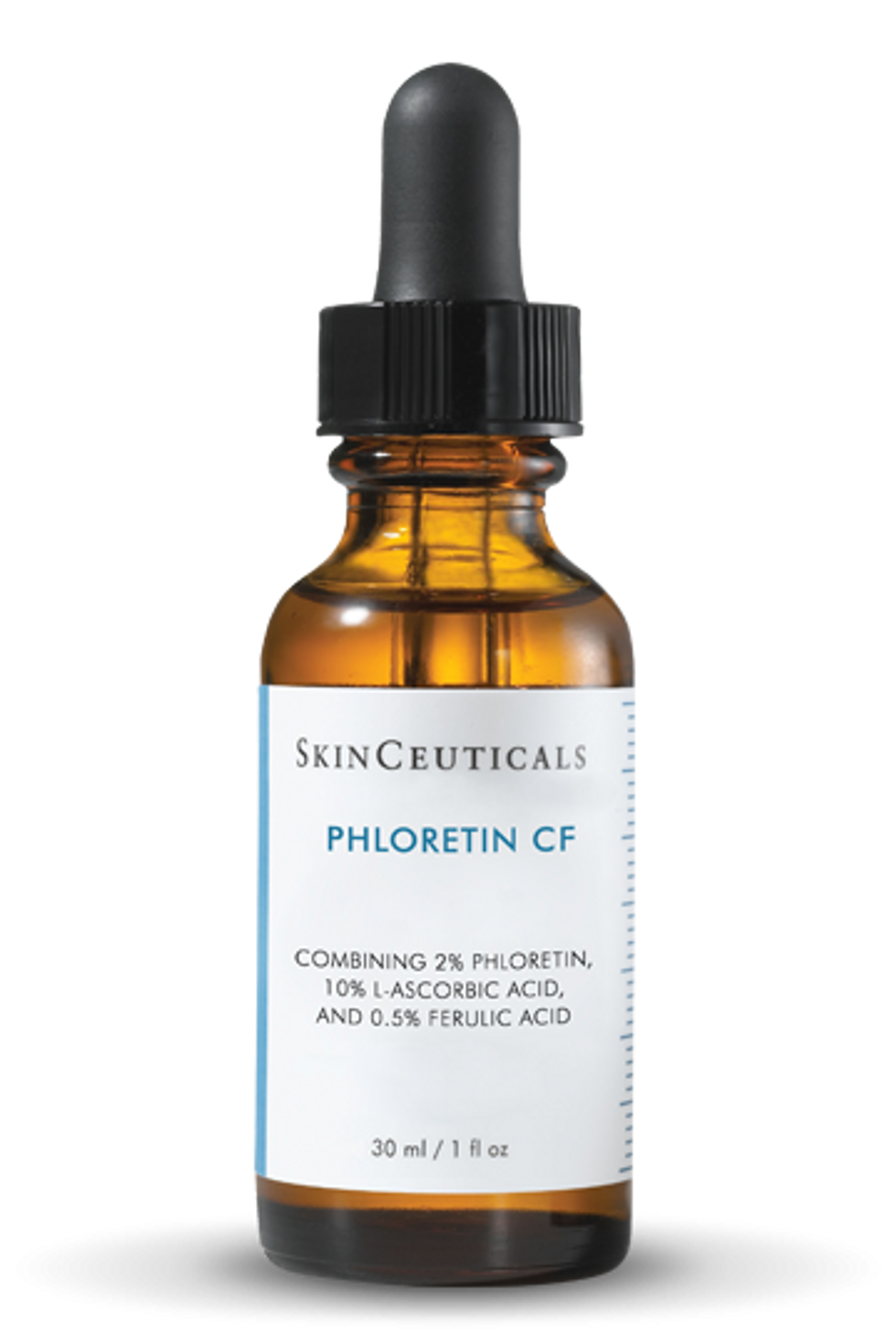 Antioxidants galore!
Skinceuticals is known for its luxury, high-flying product line, but the results are worth every penny. This potent serum is infused with a cocktail of antioxidants: phloretin (a flavonoid derived from apples), ferulic acid (a natural antioxidant), and L-ascorbic acid (pure vitamin C) that combat the free radicals caused by infrared radiation. Non-sticky, it sinks beautifully into your skin for a soft radiance that lasts throughout the day. Devotees swear by its ability to diminish pigmentation as well.
Kiehls Cilantro & Orange Extract Pollutant Defending Masque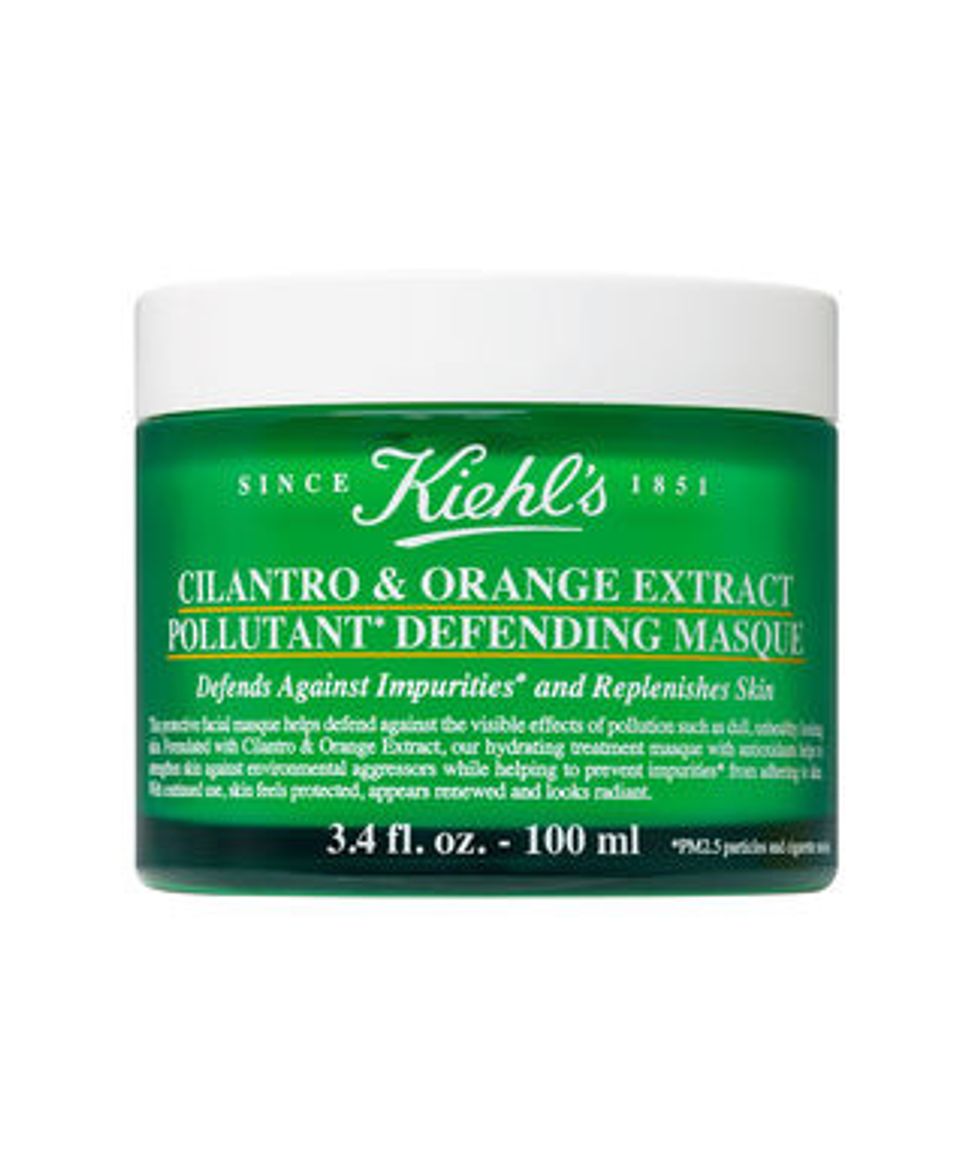 Grab some greens–they're good for your body and skin
Thanks to its key ingredients of cilantro and orange extract, this mask helps skin protect itself against pollutants. (It also happens to be incredibly satisfying to scrub off, revealing new supple skin underneath.) Cilantro, like many herbs, is a tiny powerhouse of health benefits. Coriander seeds contain a multitude of antioxidants like terpenoids, polyphenols, and carotenoids, which all help to mitigate oxidative stress. Use it at night to combat pollutions' ill effects while you sleep, or try it as part of a soothing bath routine. Its cooling properties will relax you while it performs its magic.
Elizabeth Arden's Prevage Anti-aging + Intensive Repair Serum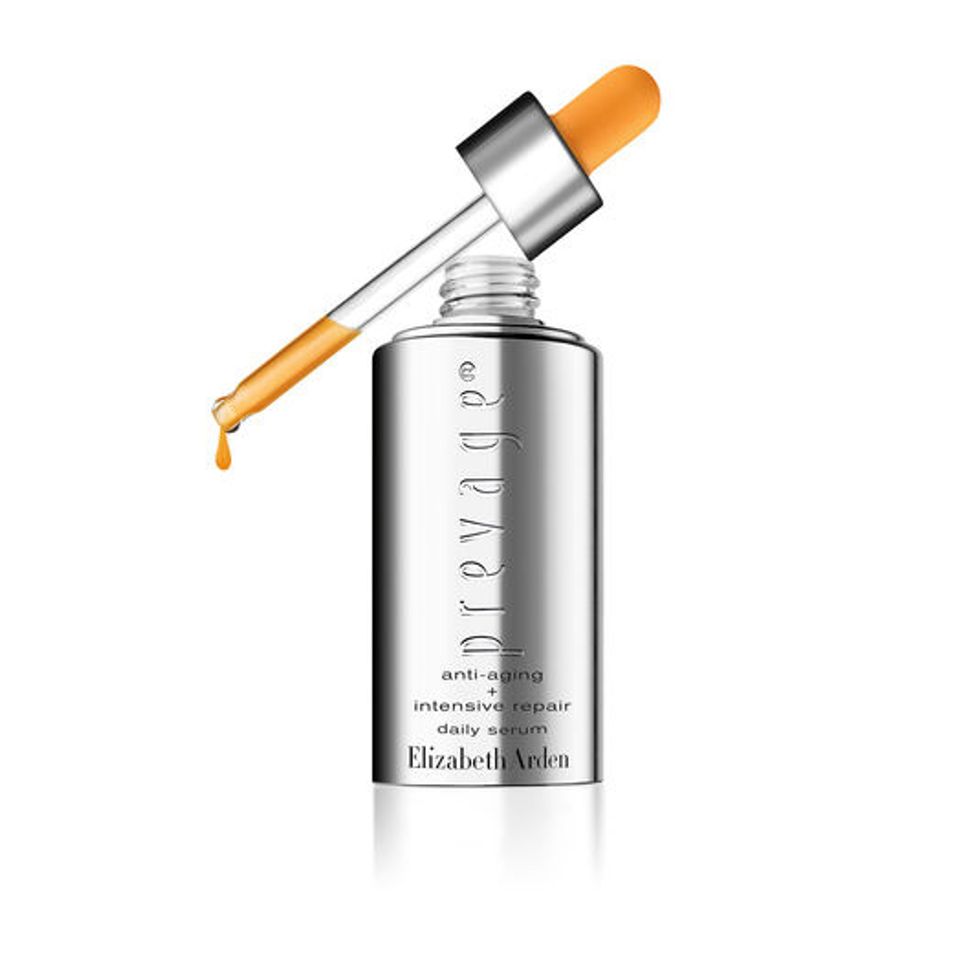 A miracle in a bottle
Lizzie's Prevage line has all sorts of goodies that protect your skin from the effects of aging, but the award-winning Anti-Aging + Intensive Repair Serum is la crème de la crème. It contains Idebenone and Thiotaine to neutralize free radical cellular damage, and recently introduced a ne=w molecule, Atrazine, into its proprietary blend, to help to soothe your skin while the Idebenone and Thiotaine do the heavy lifting.

Dr. Barbara Sturm Pollution Drops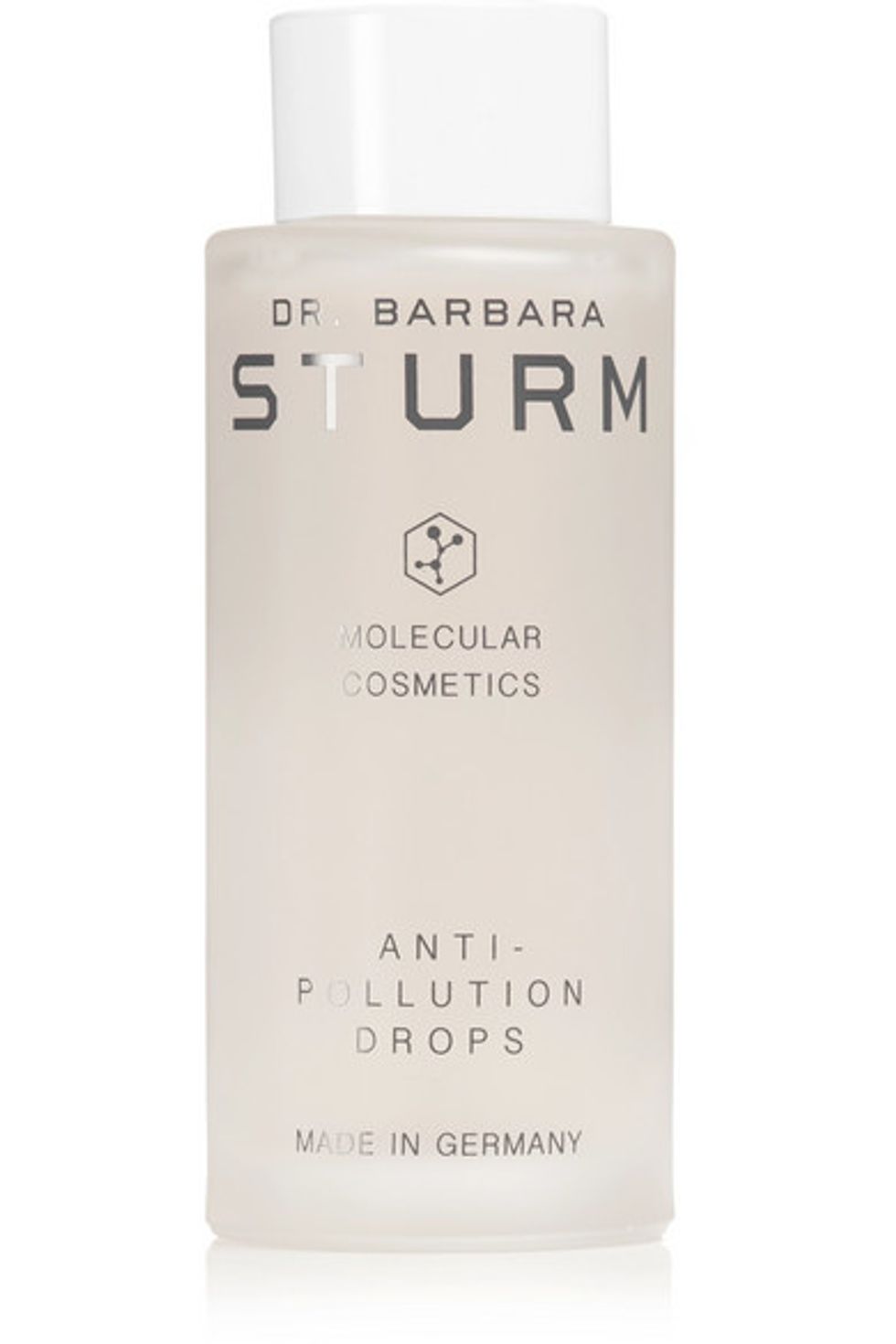 Trust Babs; she's a doctor
This cult fave has fans hooked thanks to its antioxidant blend spiked with marine microbe extracts sourced from French Polynesia. It promises to reduce inflammation and premature aging caused by airborne toxins and destructive light rays. Cocoa seed extract is the antioxidant fueling the dramatic results of this lightweight elixir, while hyaluronic acid helps moisturize and plump up skin. It's a bit expensive, but you can never truly put a price on protecting your skin, can you?

---
It's a dangerous world for your dermis out there. Happily, between ingesting antioxidants from food (think bright fruits and veggies) and one of these top revitalizing products, your skin will have a fighting chance to retain its youthful glow for many years to come.