How hundred's Customized Vitamins Boosted My Immune System
I'm one of those people who always gets sick when the seasons change. All my friends seem to evade the sniffle season, but no matter how hard I try, I'm always struck down by the cold or flu. I try to dress warmly and eat healthy, but I never seem to escape it!
A friend of mine recently told me about how vitamins can help you build a solid base for your immune system during the high risk times of year. She recommended a personalized vitamin company called hundred.
I was a little skeptical at first because I'm a firm believer that just living a healthy lifestyle is the best immune defense. For me, this means exercising regularly, getting enough sleep and trying to keep my stress levels in check. Nonetheless, I figured I should give it a try since I kept getting sick despite my best efforts!
My friend explained that hundred's vitamins are customized just for you. She said she also used to get sick as the seasons changed, but once she started taking vitamins that were tailored to her exact needs, she stopped getting sick so often.
What I really loved is that the hundred quiz asked me what my goals are. I told them I wanted to boost my immune system. From there, they formulated my custom mix of vitamins. hundred recommended supplements I'd never even heard of: Pre/Probiotics, Reishi, Vitamin C and Curcumin to keep my immune system strong.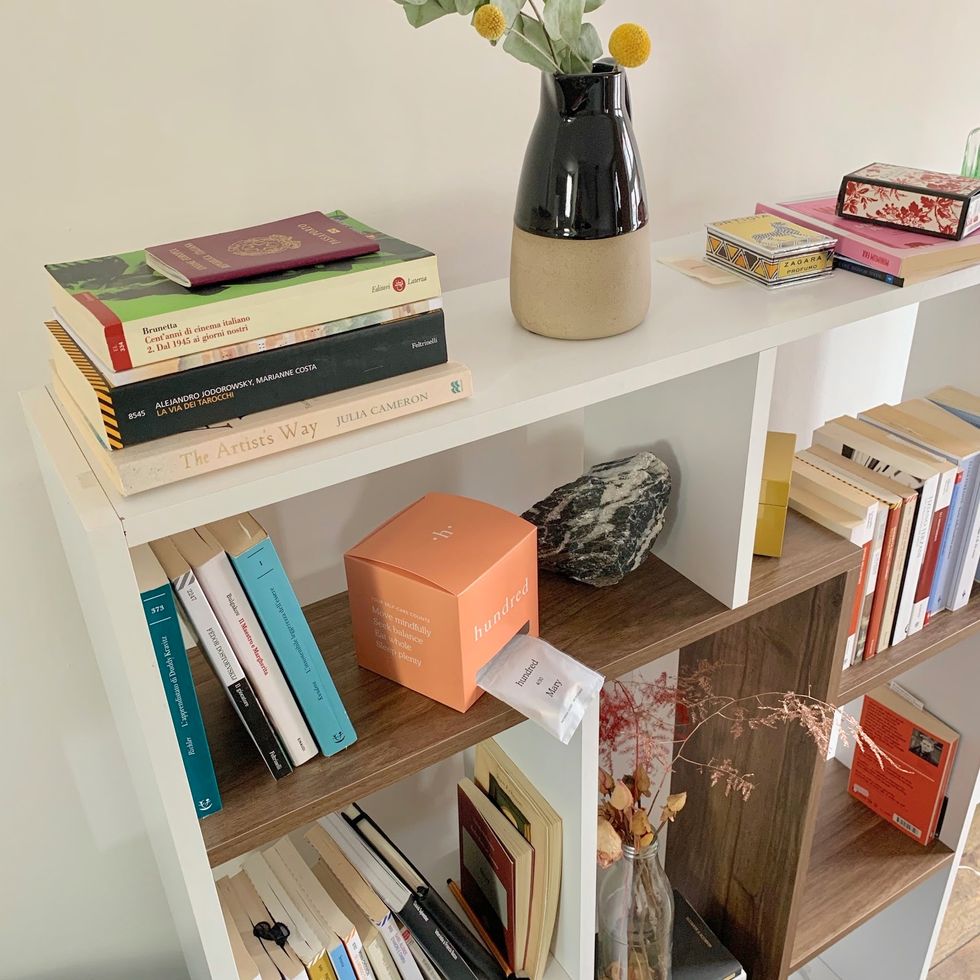 I was uneasy about a potentially negative interaction between my vitamins and my medications, so I talked to one of hundred's nutritionists, Paulina (which I could never afford otherwise). She reassured me that all my vitamin recommendations were totally safe, and had already been screened for interactions, thanks to the quiz.
It was so nice that I could ask her questions at any time, and I felt like I had some guidance in the foreign world of vitamins - apparently, supplements are super unregulated, but hundred gets their ingredients from certified sources.
I signed up for the 3-month subscription because that's how long it can take for your body to fully adjust to the vitamins, and I wanted to give them the best shot at working. My hundred membership also gave me access to ongoing support from a Nutrition Expert, as well as quarterly health assessments. Plus, I save 15% with every box. I got everything I needed for less than $1 a day, which felt like a total bargain!
My vitamins arrived a few days later in daily packs with my name on them! Not only did they look cool, but they were super convenient, and easy to take with me to the office.
After just a few weeks of taking the vitamins, I noticed that I hadn't gotten sick or sniffly. Thanks to hundred and my dedicated Nutritionist Paulina, my immune system feels better than ever!
Taking Paulina's advice, I also started going to bed a little earlier, and packing my lunch a few times a week (my bank account thanks me).
It feels good knowing that I'll be able to stay healthy through the spring, and what's more important than improving your health?
Update: Hundred has a limited time special offer for our readers: Click Here to Get 15% OFF the 3-Month Supply, Free Shipping plus Expert Nutritionist Included
Offer Expires In