These Are The 7 Vitamins And Supplements I Take To Improve My Immune System
Recently, I'd been through a few stressful months and found myself on a mission to improve my overall health. First and foremost, I wanted to give my immune system a swift upgrade. I also was hoping to counteract my dry skin.
My new health kick already consisted of a revamped diet, plus I was using a meditation and exercise app daily. I figured taking the right daily vitamins should be my next step. I used to keep a multivitamin bottle on my kitchen counter, but I almost always forgot to take it. Turns out they were expired - yikes!
Right around this time, my friend and I were at brunch and she pulled out a personalized vitamin package from her purse. That really piqued my curiosity. I went home and began searching the internet for the best custom vitamin and supplement brands. That's when I discovered hundredand decided to give it a whirl.
In addition to an immunity boost and treating my skin problems from the inside out, I also wanted to bump up my general energy level. I drink coffee to try to make up for it, but caffeine messes with my sleep. And as a woman in my thirties, I've been thinking about fertility more and more.
My ob/GYN says a strong immune system is essential to women's reproductive health. I'm determined to all aspects of my health (and mental health); everything from a whole food diet to finding more time to connect with family and friends. A personalized vitamin regimen is the "cherry on top."
One major difference between hundredand, say, searching for vitamins on Amazon or in the pharmacy aisles, is that it custom-tailors a regimen specific to your health needs based on an in-depth quiz asking about lifestyle, habits and health goals. The quiz is short, but it manages to cover a range of important topics I hadn't considered, like whether I'm susceptible to UTIs, current medications I take, plus questions about my medical history, exercise routine, sleep habits, type of diet and stress levels.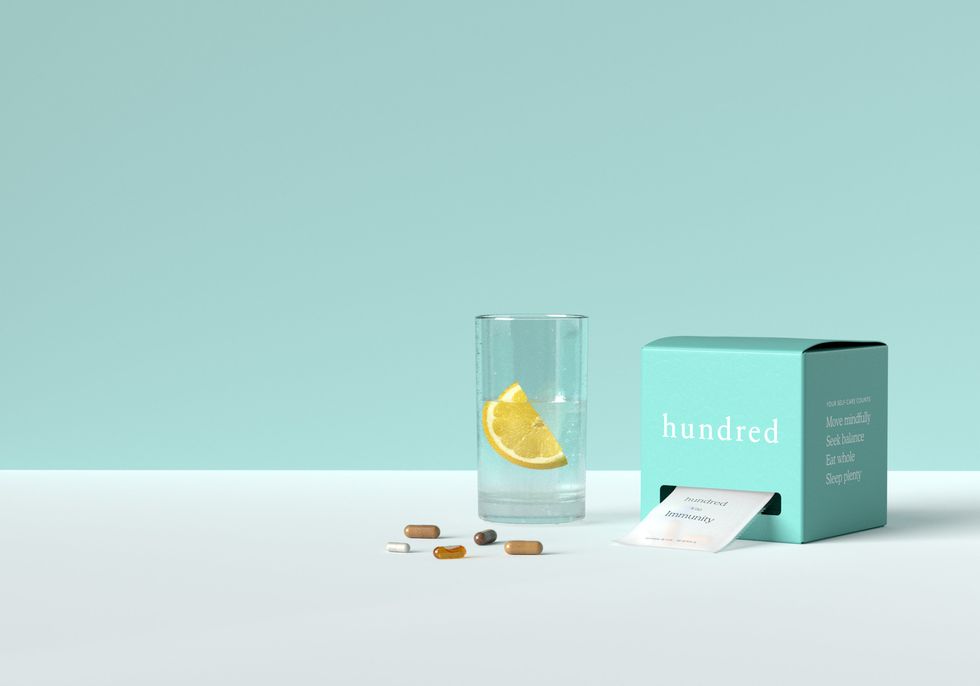 High Quality Customized Vitamins Delivered To Your Door
Get 15% Off Your Mix Today!
Valentina also recommended I add Melatonin because it's helpful for sleep, and more sleep means better energy reserves. Another product we included in my pack was Smart Fish, a.k.a. Krill Oil, to treat my dry skin issues.

The other great thing about hundred vitamins is the way they smell and taste. The Melatonin capsules are lavender scented, and the Krill Oil is mixed with vanilla, so no fishy burps! Valentina reassured me that all my recommendations were safe and had been carefully screened. I super appreciated this aspect of hundred's service, especially since I can't afford my own personal nutritionist right now.
My friend had initially signed up for a 3-month subscription because it can take about that long for your body to fully adjust to the vitamins. I went with the same plan, plus I saved 15% on a 3-month supply. Basically, I'm getting everything I need for less than $2 a day. Considering my hundred membership also gives access to ongoing support from nutrition experts and quarterly health assessments, I think it's a total bargain. Also, it's easy to tweak or cancel the plan at any time, and a regular subscription means I don't have to worry about forgetting to re-order. Super hassle-free.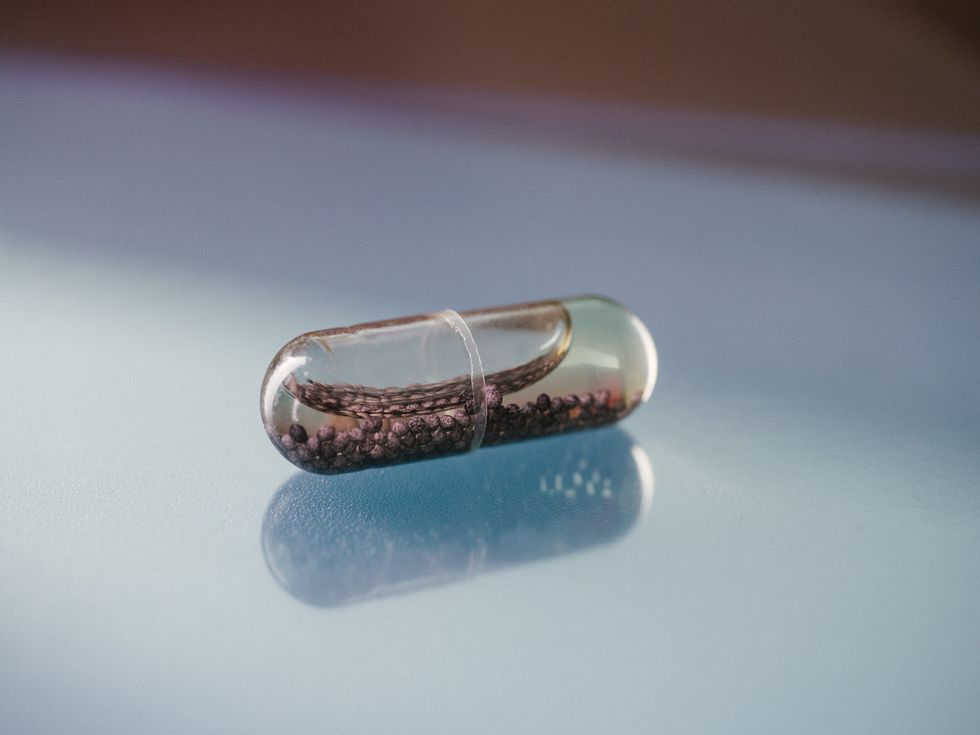 Melatonin beadlets, enriched with ylan ylang and lavender oil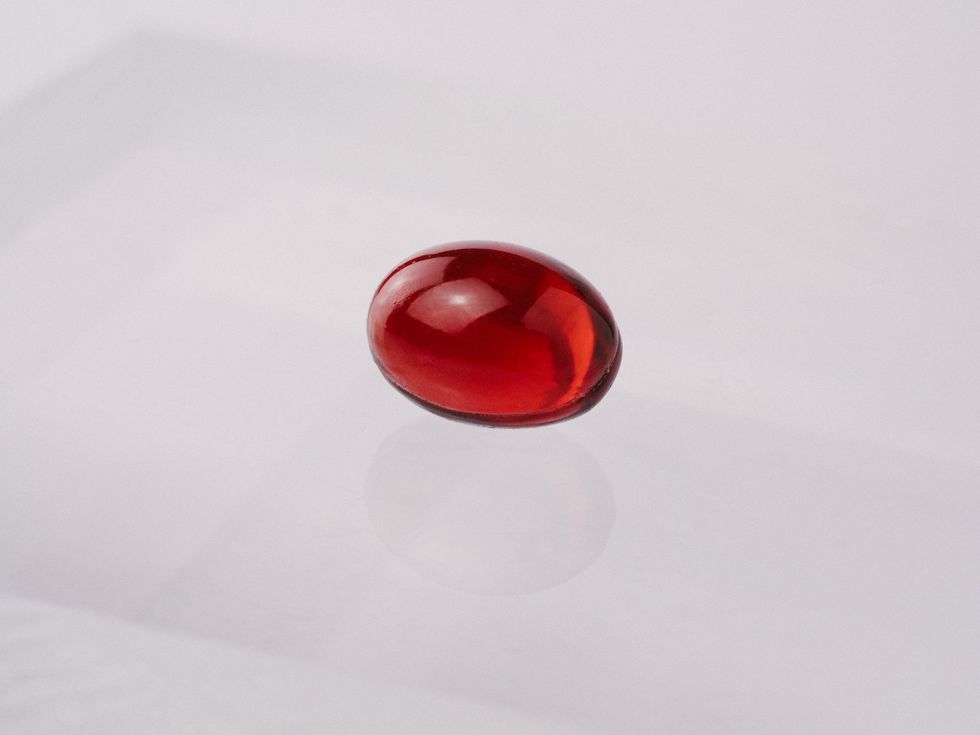 Antartic Krill Oil with a touch of vanilla
A few days after I subscribed, my hundred vitamin mix was shipped straight to my door. They come in stylish, Tiffany blue individual daily packs with my name on them. Love that. Not only do they look cool, but I also know exactly how much to take every day.

And they're easy to stash away in my bag. Super convenient. Another bonus: Many vitamins brands are unregulated, but hundred's products are quality tested, pharmaceutical grade and created through a sterile supply chain (i.e. no human hands touch the capsules).
I'm now about six weeks into my @hundred subscription and the new health regimen, and I've noticed I'm sleeping better and feeling an increase in energy. I'm generally feeling clear-minded, invigorated … and curious to try other supplements! Thanks to hundred and the sage advice of my nutritionist Valentina, I've embraced a whole new path to wellness.