Iain Macarthur's hypnotic, immediately recognizable illustrations first appeared in 2008, when he designed prints for French urban street publication Be-Street Magazine. Since then, he's created a space for himself in today's contemporary art world through his sharp style of illustrating. From carving doors to drawing Grimes and David Bowie wearing headdresses with mandala patterns, Macarthur's work is both stark and soothing to behold.

Macarthur's work spans all kinds of venues, from small wine companies and private commissions to his own sketches. Regardless of where they're exhibited or if they're for his own private consumption, each of his works showcase a deep understanding of how the eye works. Looking at the shapes within his shapes—the way they twist, swirl and bend color—can be called a modern pop channeling of trompe-l'œil, an art technique that means "tricking the eye" in French. That being said, Macarthur's art may seem illusory, but it's unapologetically straightforward even at it's most surreal.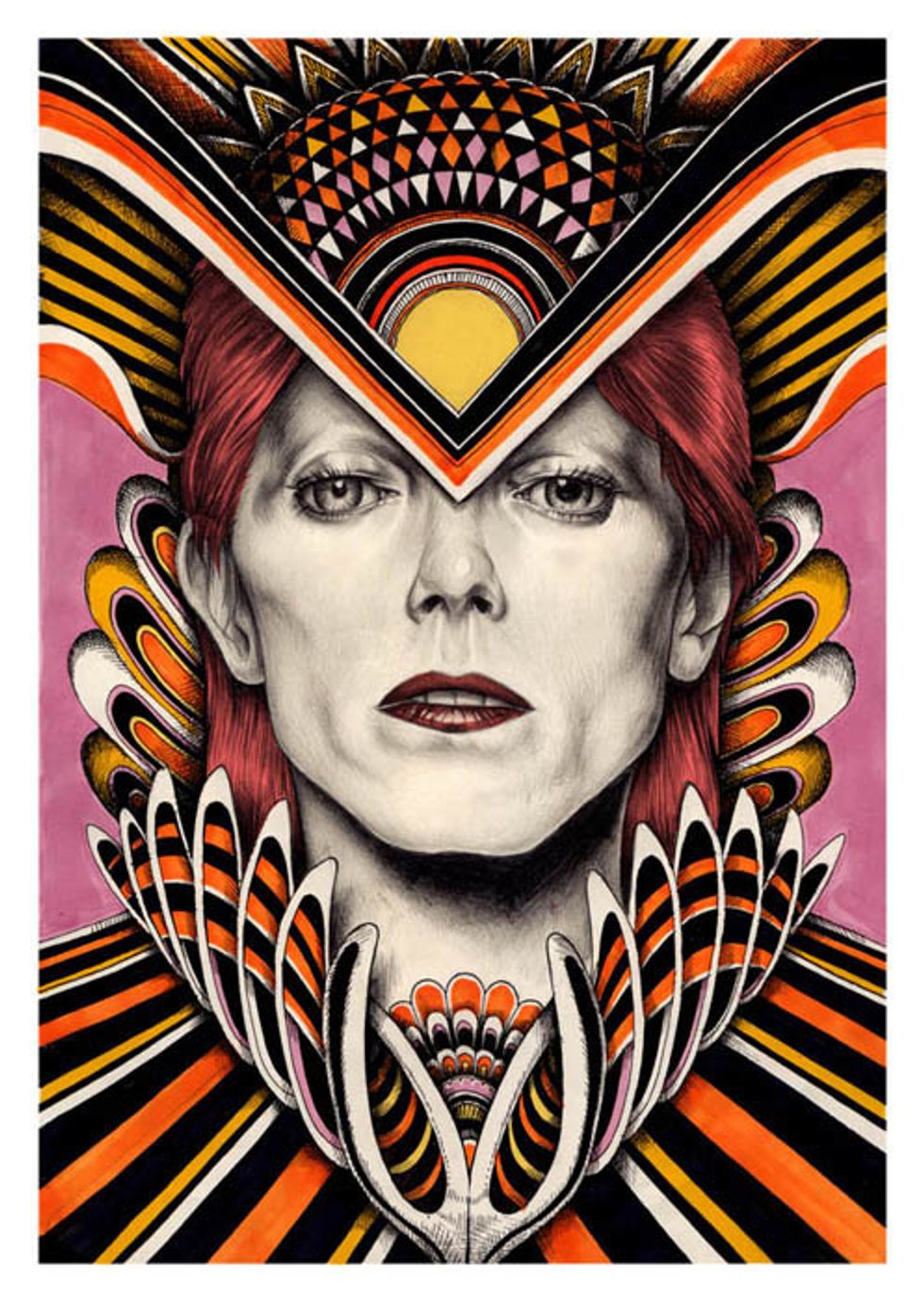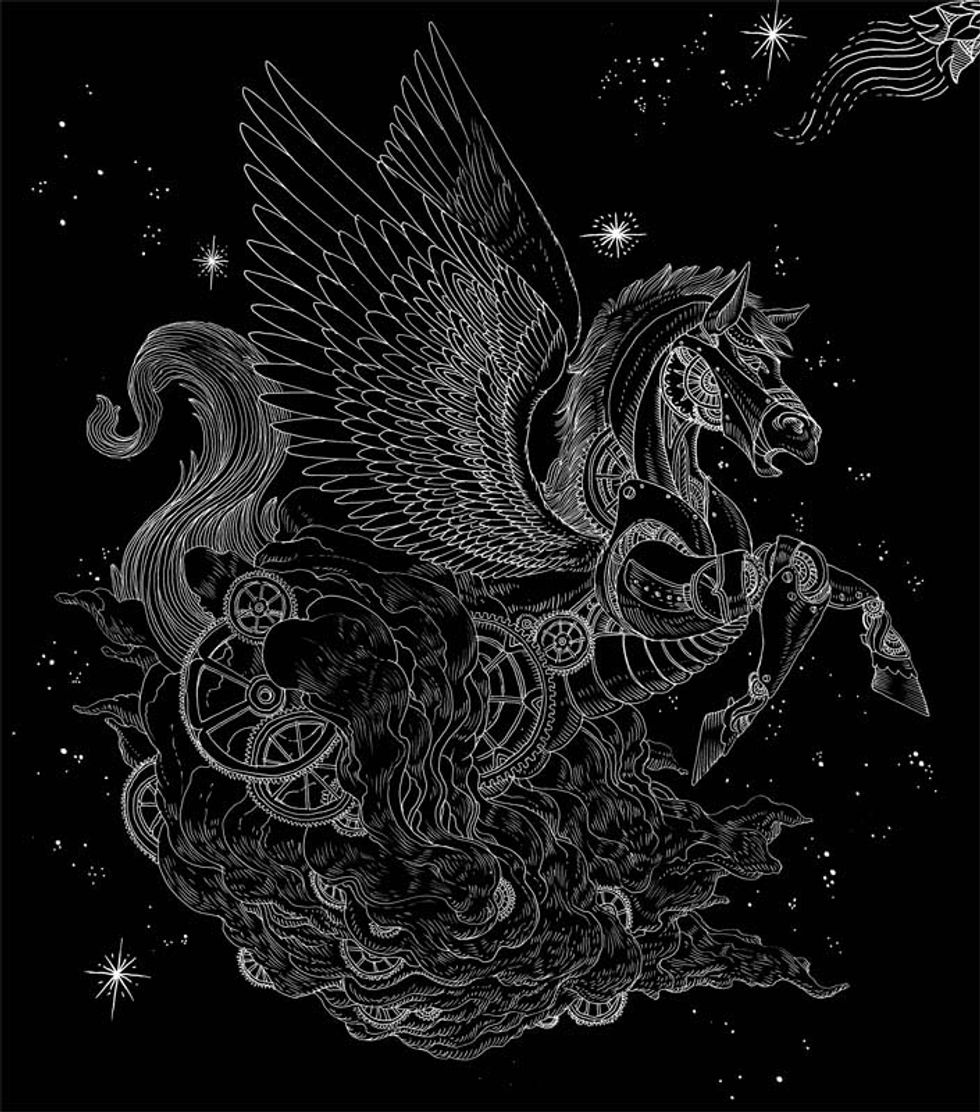 The pen work on Macarthur's more recent pieces shows a mastery of one of the artist's most basic tools, the ink sliding along with his hand to create different pathways. There's always a new curve to find, especially in his colored works. It's as fun as it is mystifying. In good artwork, you always find new details, and Macarthur's work, both clean cut and puzzling, always opens itself up to new tricks of the eye. Whether on shirts or on prints, Macarthur is an absolute treat to look through.
Macarthur is this week's featured artist on Derbby, where one of his limited-edition prints is up for grabs; place your bid before someone else takes it home.
Follow Iain Macarthur on Facebook and Tumblr, and check out Derbby for more exclusive artwork from today's best contemporary artists and illustrators.