by: Melissa A. Kay
Have you always wanted to invite friends over to your place for a dinner party or another festive social get-together but felt that your limited budget would make the gathering seem less-than-noteworthy? While big-budget bashes can certainly be something to strive for, a low-cost soirée with flair and sophistication can be done. It just takes a little imagination and attention to detail to make an inexpensive affair one that will rival any pricy blowout.
With 3 easy-to-implement ideas, nobody will ever know your function didn't bust your wallet. It's time to have fun thanks to creativity and smart savings. Let's get this party started!
Serve a signature cocktail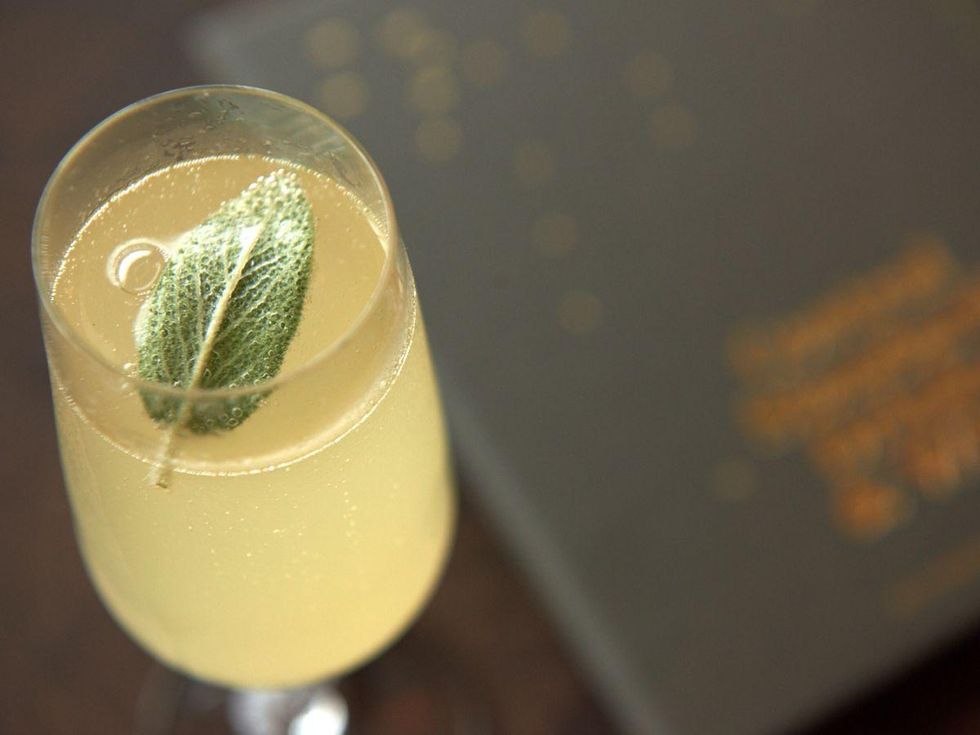 Via austin.eater.com
What's a get-together without a little booze? But going all out and stocking up on various types of wine, liquor, beer, and all the fixins and mix-ins will ring up a bill that will have you reaching for a stiff drink.
There's no need for all that jazz. Just serve one drink – your "signature cocktail." Your guests will be impressed with your creativity and bartender-like savvy, and you'll save tons of money you can make better use of elsewhere. Can we get a toast to that?
Can't think of the perfect drink for the festivities? Real Simple has an easy-to-make recipe for the perfect pear mimosa. How delicious does that sound? All you need is some sparkling wine, pear nectar, and lime. And you can make a "virgin" version for your non-drinking pals by swapping the sparkling for ginger ale.
Make a punchbowl of the cocktail and let guests serve themselves or present ready-made cocktails as you welcome your guests into your home. Cheers!
Go mono-chromatic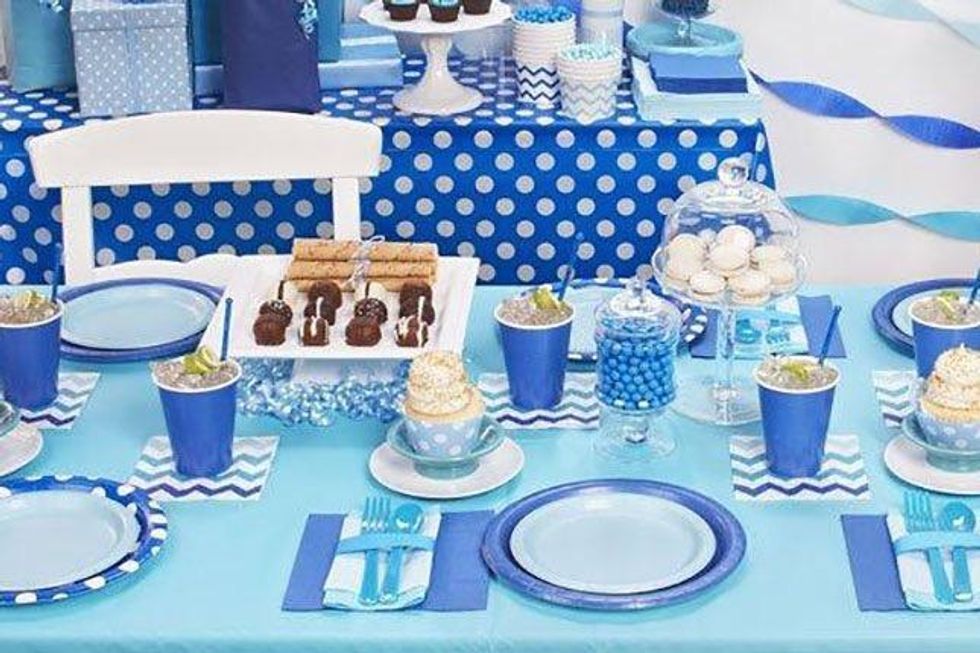 Via brit.co
You'll want to decorate on a dime, but things can start to look cheap and tacky really quickly when you're mixing and matching odds and ends purchased at a low-price party décor shop. This doesn't mean you have to forgo decorating for your party, and you can still shop at a budget-friendly store, like Party City, for the goods. Simply stick to a one- or two-toned color theme and your place will look simply chic and warmly inviting.
Depending on the time of year and occasion, coordinate your look accordingly. Say it's a "kick-off to summer" luncheon. Think pale yellow or a mix of sea blue and tangerine. Come the winter holiday season, go for all-over off-white or a deep forest green and gold. Consider the colors in the rest of your home as well so your décor doesn't clash with what you've already got going on.
Get as many items as you can in your mono-chromatic choice, including the plates and napkins, tablecloth, centerpieces, balloons, and even faux flowers. It will seem like you have a knack for interior design and really put thought into turning your home into a party atmosphere.
Feast on hors d'oeuvres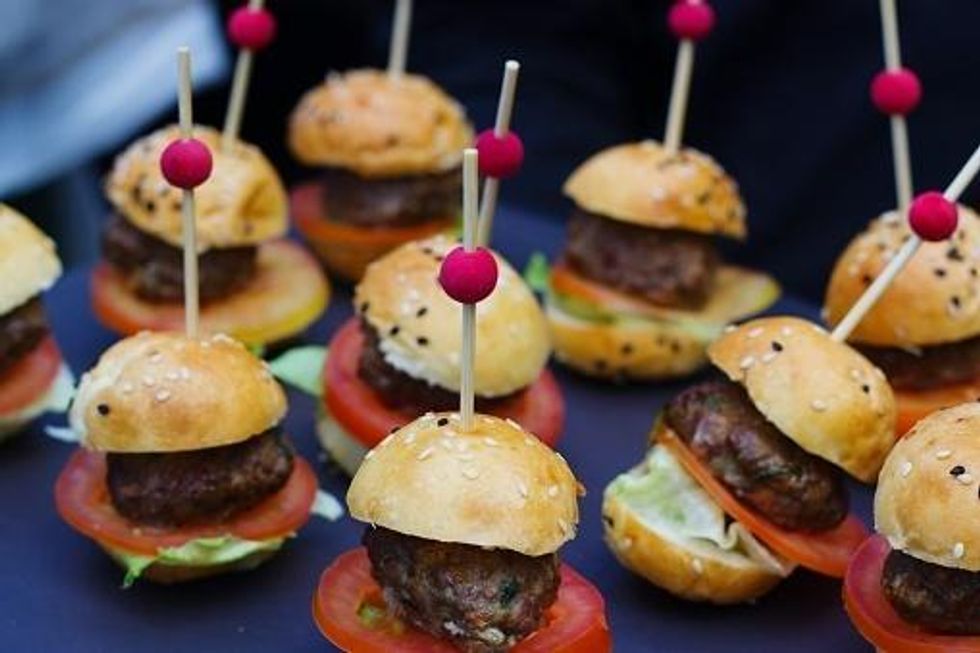 A multi-course, sit-down meal is elegant and relaxing (for the guests), but all that food will cost you. Not to mention, you won't have much time to enjoy your company when you're in and out of the kitchen all night cooking, serving, and clearing the table. Rather than sticking to the traditional way of dining, consider an evening of hors d'oeuvres instead.
Guests will enjoy the variety of bite-sized food to nibble on throughout the party as they mix and mingle with friends and meet new people. The appetizer-sized bites can contain pricier ingredients since you won't need to use as much.
Some fancy-looking, yet relatively inexpensive ideas could be:
Smoked salmon with chive crème fraiche on toast points
Swedish meatballs (check out Alton Brown's recipe)
Mini grilled cheese with creamy tomato soup shots
Bacon-wrapped jalapeno poppers (try the Allrecipes' version)
Vegetable crudité
Mini-sliders
Be sure to offer a variety of hot and cold hors d'oeuvres and consider the dining preferences and limitations of your guests who may keep kosher, have gluten-intolerance, are vegan, etc.
Play a mix of light music, light some candles for ambiance, keep the temperature just right, and make sure your home is clean and smells fresh. Stress-free entertaining starts with keeping your money in the bank and your guests happy!