Here's a riddle for 2020: What do languages and wealthy people have in common?
Only a small percentage of them dominate the world.
As of today, there are over 7,000 living languages in existence, but just 23 of them account for more than half the world's speakers. While English has been named the world's "most influential language," mostly due to its historical role as the lingua franca of various cultures (thanks to colonialism), languages like Spanish, Mandarin Chinese, and Hindi have been quickly growing as advancements in technology continue to make the world smaller.
Clearly, you'd be wise to spend some of your spare time browsing a language learning app (we recommend Rosetta Stone for the most insightful and easiest to use program). But what language to study?
While all languages have rich cultural history and not one has more intrinsic value than another, some languages will be more useful to you than others based on factors such as 1) number of speakers 2) your purposes (professional business? leisure?) and 3) geography.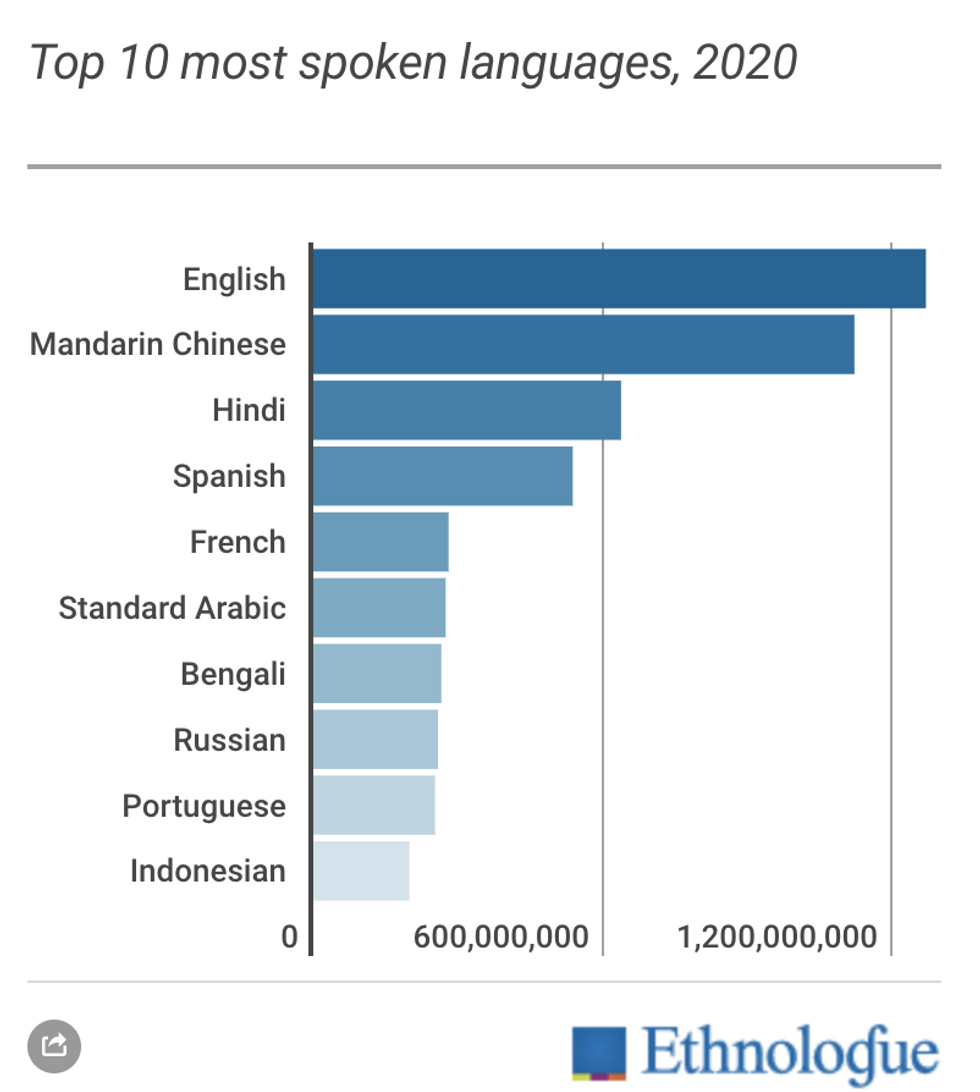 Ethnologue