Here's My $176 MAЁLYS Haul. Read My Honest Review
MAЁLYS is a body sculpting brand, changing the game in body care
Known for their line of creams for booties to boobs, MAЁLYS has products that target the stomach, butt, chest, and thighs
I decided to try out some of their bestsellers and see if the brand really does deliver on the hype
Read below to see everything I got with $176 and how it worked out
MAЁLYShas been popping up all over my Instagram feed with their colorful ads and great reviews. I knew I had to try it when I saw a bunch of my favorite influencers raving about their products.
Like most, I'm hesitant to use at-home creams that claim to tighten, firm, or flatten anything. I always thought those dream results could only be achieved with high-price procedures, not at-home topical creams. However, after seeing tons of 5-star reviews and before and after images of real customers, I decided to do a full-on MAЁLYS haul.
I went for the Body Reshaping Collection (B-PERKY, B-FLAT, B-TIGHT) and B-THICC. Here's my experience over a few weeks:
First up, I started at the top with B-PERKY.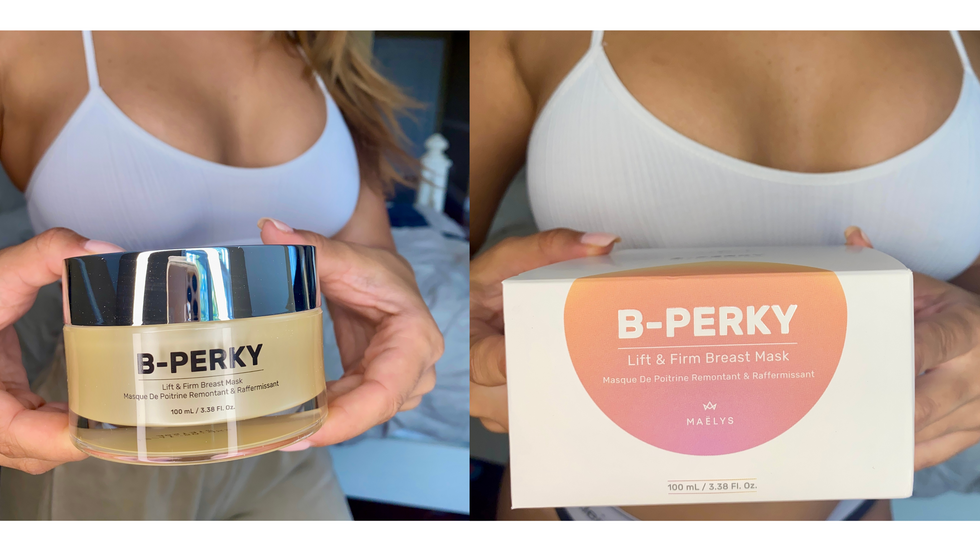 On its own, this Lift and Firm Breast Mask costs $39 but I was excited to try it in conjunction with the rest of the collection. I noticed right away I had made a great choice.
While I have an in-depth skincare routine for my face, I've been completely ignoring my body! B-PERKY, like the rest of MAЁLYS, is made in the USA, cruelty-free, and clinically proven - making it much easier to trust.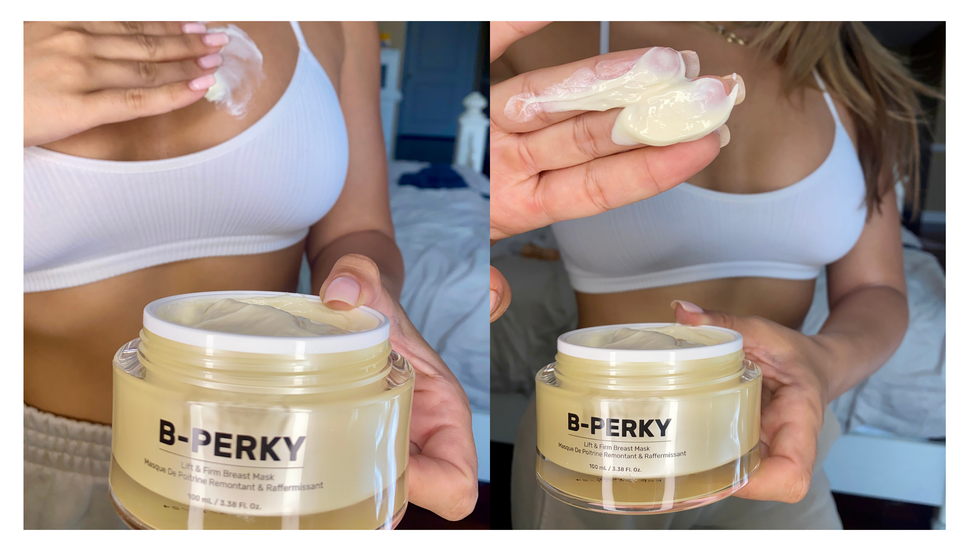 Right away I was obsessed with the creamy texture and sleek packaging. MAЁLYS had super clear instructions: apply a generous amount on the breast area, massage in with a circular motion until fully absorbed, and that's it! I love using a mask that doesn't have the extra step of rinsing off and I applied twice a day as recommended.
After a few weeks, I definitely saw the firming and volumizing the reviews gushed about.
Next, I went for B-FLAT - the belly firming cream.
One of my biggest insecurities has been the stretch marks on my belly. I've learned to love them… but when I read that B-FLAT could help reduce the appearance of stretch marks for more youthful-looking stomach skin, I thought it was worth a shot.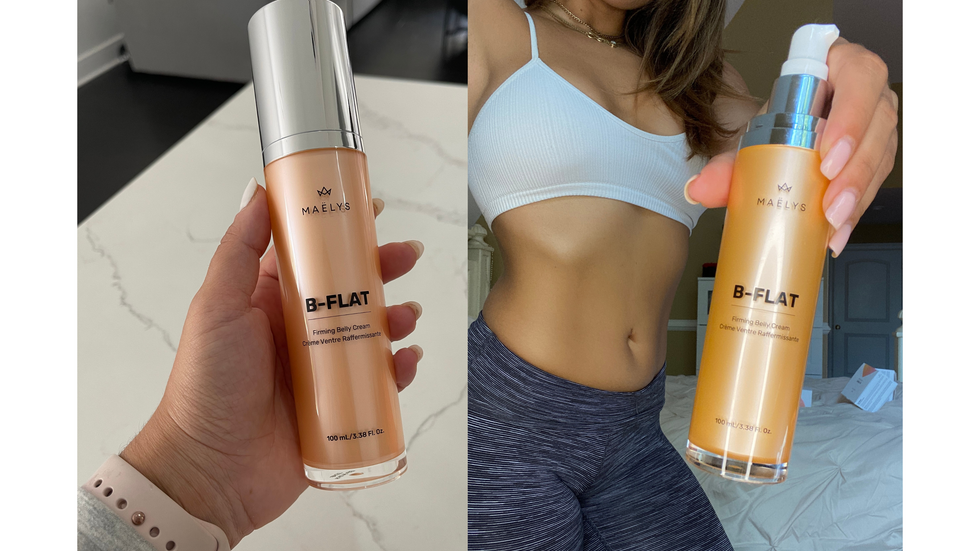 Applying B-FLAT went just as smoothly as it did with B-PERKY. It's clinically proven ingredients left my skin feeling super soft and supple to boot. MAЁLYS uses Avocado Extract, Shea Butter, and Pink PepperSlim.
MAЁLYS doesn't use any parabens, phthalates, or SLS (surfactants used in skincare that strip the skin of natural oils).
I noticed when using the cream, there was a warm sensation which MAЁLYS said may occur. After applying twice a day as recommended, I saw results that I never would've dreamed of… I can't believe I once considered expensive laser therapies when this $49 clinically proven belly cream is an option.
Last in the Body Reshaping Collection was the B-TIGHT.
I saved the best for last with this pink jar of cheeky goodness. The B-TIGHT Lift & Firm Booty Mask ($49) is a game-changer for the appearance of cellulite.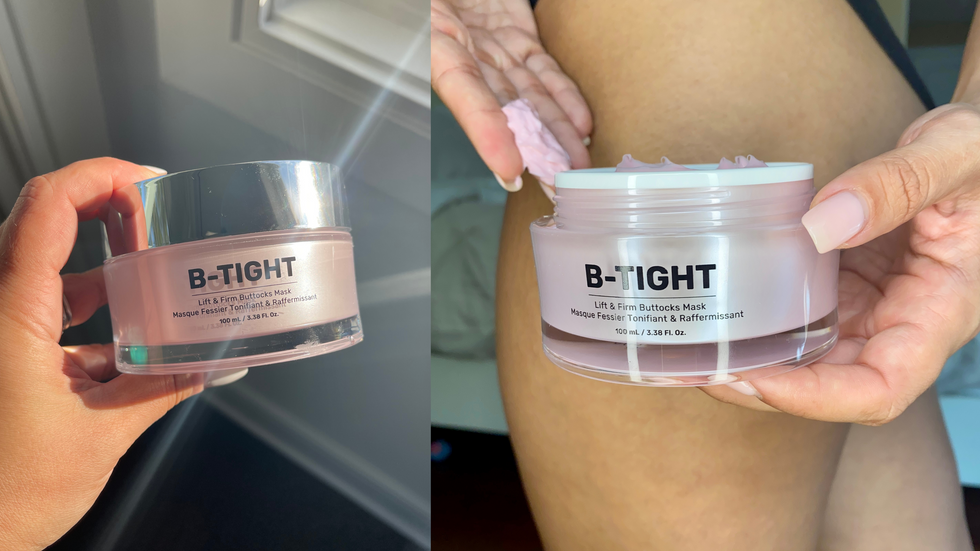 I noticed my skin around my butt and thighs was looking more plump and smooth thanks to the use of Hyaluronic Acid and Pink PepperSlim. B-TIGHT not only got me real results but there was no sticky residue left behind like other lotions.
I'm so ready for the warmer months now that I'm using B-TIGHT - I might even break out my cheekiest bikini come summertime.
I saved the best for last as it turns out: B-THICC.
MAЁLYS' Booty Enhancing Mask ($49) was the perfect choice for topping off my body care routine. Like the others, I applied it twice a day by massaging it into the skin in circular motions until fully absorbed, and voila! No messy rinsing or sticky residue left behind.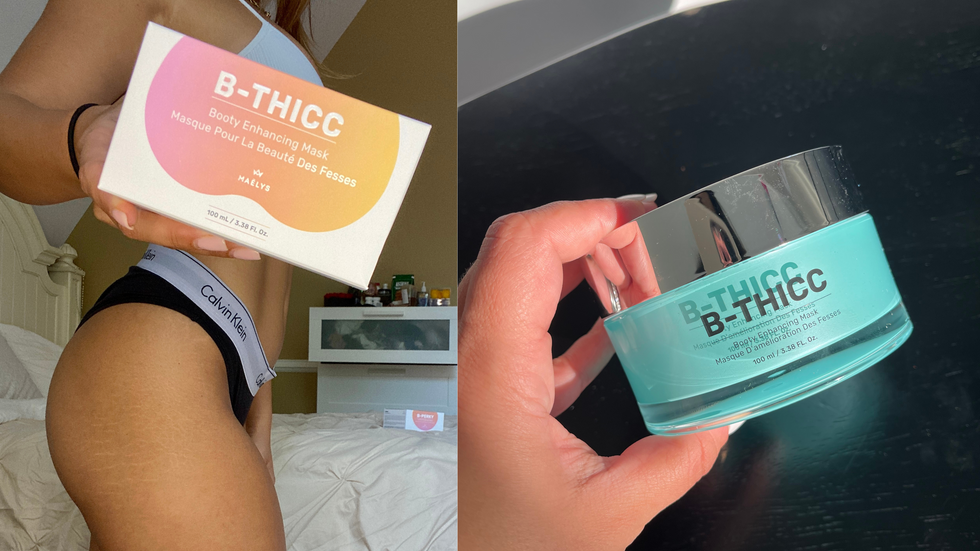 The mask also had a light piña colada fragrance and sorbet texture that felt so nice on my skin. I loved how it gave me the appearance of a firmer and more voluptuous booty. I thought a firmer and boosted butt could only be made in the gym or through invasive procedures but MAЁLYS proved me wrong.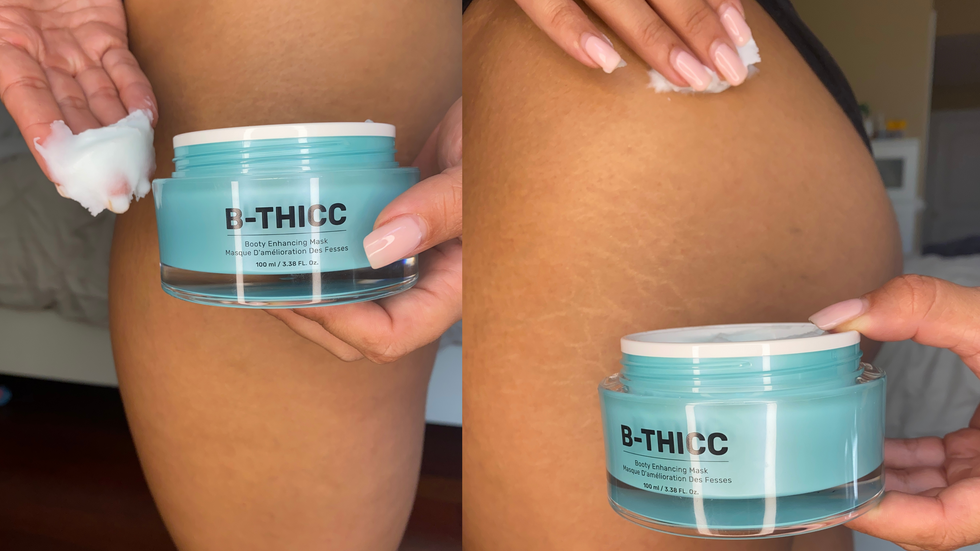 Overall, my MAЁLYS haul was totally worth it.
This body care routine has totally transformed my day-to-day. I'm feeling more confident, and sexier than ever thanks to their body shaping products. I'm definitely reordering the Body Reshaping Collection and B-THICC as soon as I'm out.
I can't wait to explore the rest of MAЁLYS collections! After a month of using all four, I get why thousands of women out there have been raving about these masks.
Try it for yourself! There's no risk thanks to MAЁLYS 60-day money-back guarantee. From boobs to booty, they've really got you covered!