So you've chosen to host a Mardi Gras party.
It's no small thing. In fact, it's a massive feat to throw a successful Mardi Gras celebration. It takes a lot of know-how, a lot of decorating, and an insane amount of cleanup afterwards. But when done right, a successful Mardi Gras party can truly be a night to remember. Fret not, as the definitive guide is here, so you can throw an authentic Mardi Gras party and leave your friends begging for more. Here is what you'll need for a perfect Mardi Gras celebration:
Purple, Green, and Gold Everything.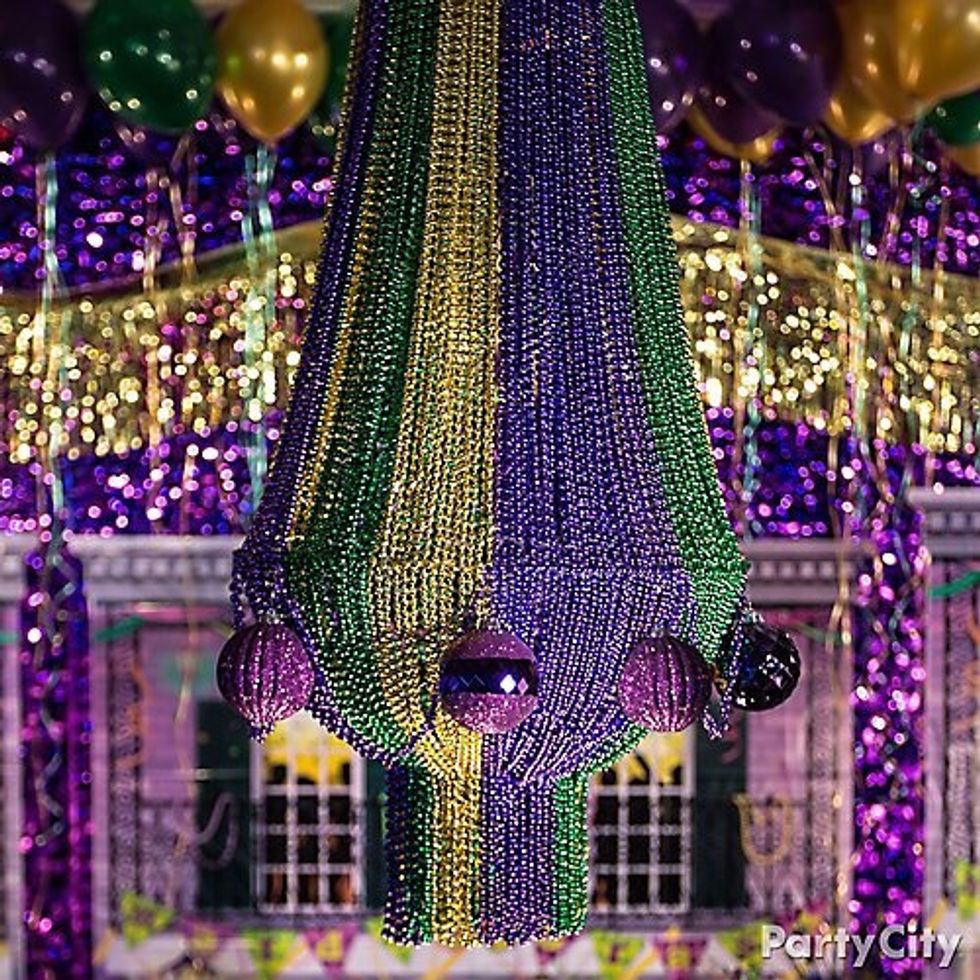 The more purple, green, and gold you can conjure up, the better. Green serves as a symbol of faith, while purple stands for justice, and gold power. Chosen by Krewe du Rex in 1872 for the sheer purpose of aesthetic (he reportedly said that he chose these colors merely cause they looked good together), it is required by Mardi Gras Law to format the name of your party as "Krewe de ___." Most NOLA parties are named after the street, but be creative. Remember that CHEAP BEADS ARE A NECESSITY, and that you need them in abundance. If each guest can't have at least 10 beaded necklaces around their neck at a single time, what are you even doing? Masks are a plus, as well.
Hurricanes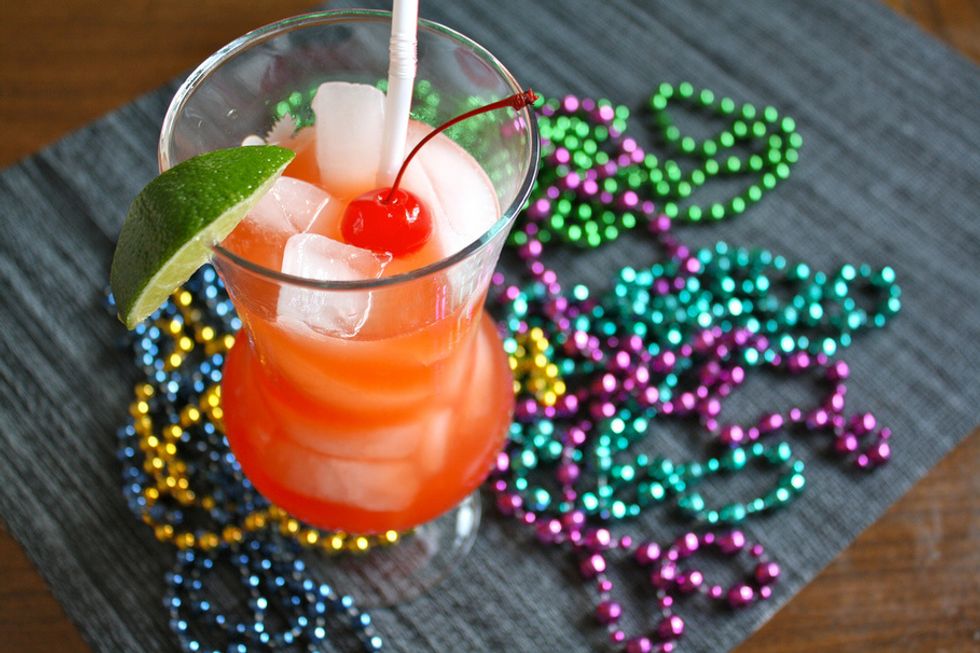 Obviously a party isn't a party without liquor. Hurricanes are a must for this part of the celebration. They're all over NOLA and are the Mardi Gras drink of choice, but also be sure to include a variety of different Daiquiri's as an alternative. For those who don't know, Hurricane's are usually a mixture of rum with lemon juice and passion fruit syrup. Here are a few more Daiquiri recipes.
FOOD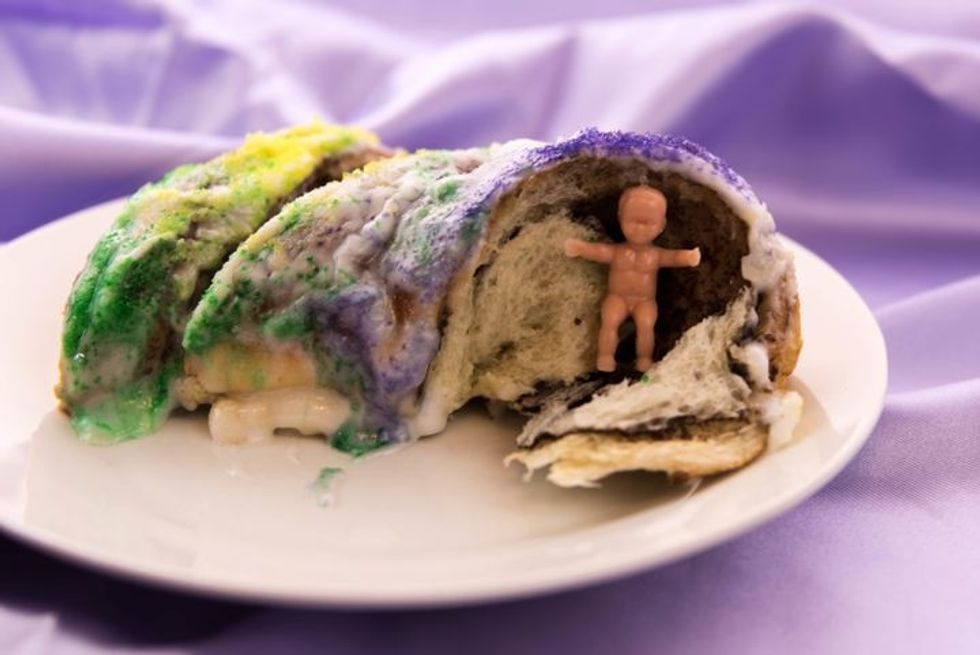 Crawfish, Gumbo, and of course KING CAKE are all essential cuisine for a successful Mardi Gras party. For those who, once again, don't know: King Cake is a unique traditional pastry in Louisiana for Mardi Gras. Soft bread dough is baked and twisted into a ring before being decorated with icing, sprinkles, and a tiny plastic baby. The plastic baby represents good health and prosperity, but its powers will only pass on to whoever finds said baby within their slice of cake. A traditional Creole or Cajun dish is also essential. Chicken and andouille sausage gumbo is an easy and delicious dish to make. For all of the aforementioned, just be sure you make enough.
Costumes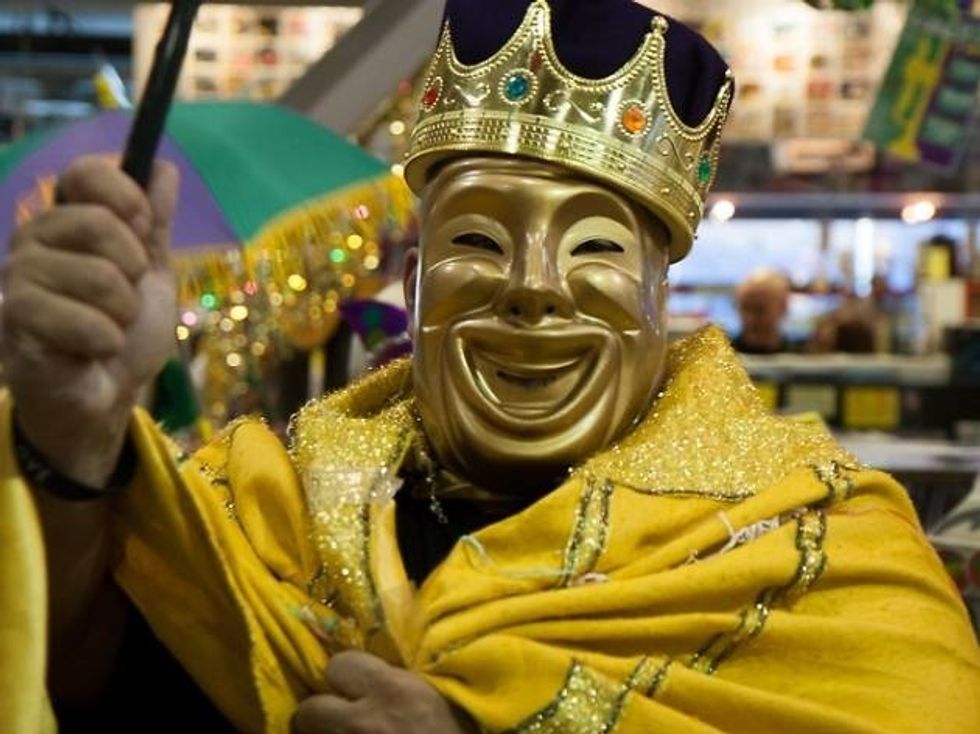 Dressing up is all part of the celebration, so make sure your guests come decked out. Masks, beads, wigs, sparkles, glitter, feathers, whatever your guests choose just make sure all of it is flashy and all of it is green, purple, and gold. Be bright and be loud, and remember this holiday is all about letting loose and being yourself!