It's no secret that I'm an avid consumer of beauty and skincare content. And for all of us who identify this way, Vogue's Beauty Secrets videos are our holy grail.
---
This genre of video is not exclusive to Vogue — other publications have similar video series and influencers often replicate them on a variety of platforms. But when I need skincare inspiration for new products, Vogue is my first destination.
Okay, let's be real: I'm probably too addicted to these short clips. Yes, they introduce me to new products and give me an intimate look at my favorite stars' daily routines. But each one seduces me into adding yet another item to my wish list. Most practically identical to others in my cart — and all of them, invariably, astronomically priced.
Over the years, I've become a tad better at discerning that I don't need whatever serum some star endorses on Vogue. And — as much as it might pain me to admit — copying Zoe Kravitz's precise beauty routine won't make me look anything like her.
Even though I've accepted this hard truth, I still watch the videos religiously — guess I'm obsessed? The only difference now is that I'm occasionally drawn to the products, and only look up the ones that actually feel fresh and exciting.
My latest discovery? Mutha Beauty Shea Butter, courtesy of Marisa Tomei.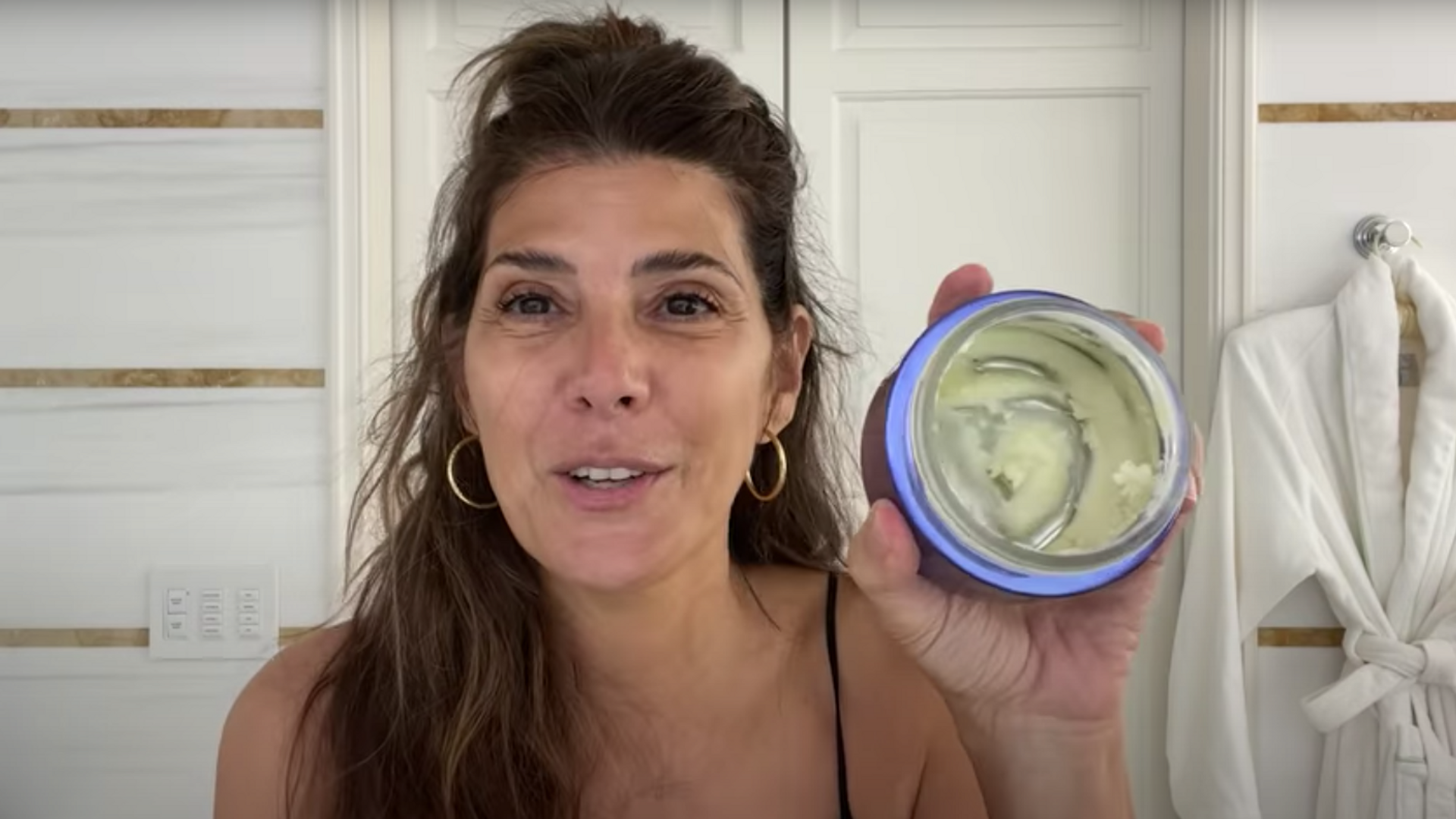 In Marisa we trust.
Marisa Tomei is an Oscar-winning actress with an expansive, impressive career. Every time I come across My Cousin Vinny when scrolling through channels — somehow it's perpetually playing — I pause to catch a glimpse of her breakthrough performance. That effortlessly cool slicked-back hair — heartthrob hair as we call it! — is a bold fashion choice that makes her portrayal of Mona Lisa Vito such a joy to watch.
Since her career-making role in the film, Marisa Tomei has become a household name and performs a range of roles from drama to comedy. Most recently, she plays Spider-Man's Aunt May in Spider-Man: No Way Home. Tomei embodies a younger, cooler version that outdoes earlier Aunt May iterations.
Her take on the character is refreshingly dynamic, yet as intimate and nurturing as we'd expect. Her banter with Tom Holland is a joy to see on screen. And all her scenes emphasize that, yes, at 57 years old, Marisa Tomei looks incredible.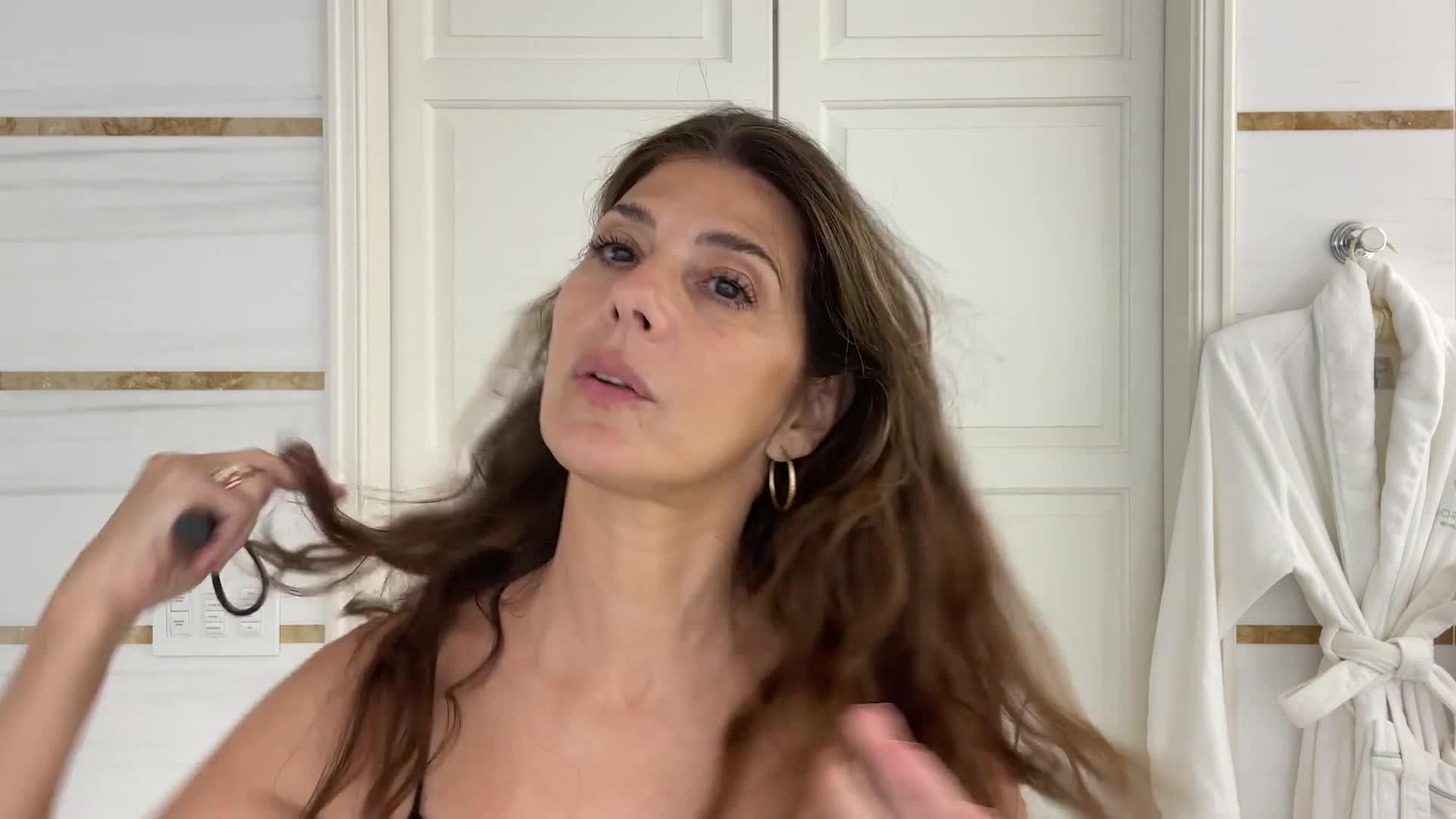 How does she do it?
In Marisa Tomei's Vogue Beauty Secrets Feature, she reveals her natural, anti-aging routine. Obviously, she has a powerful lineup of serums that each cost hundreds of dollars at her fingertips. But her strategy's unique focus is on natural products.
"I've always kept it really simple," Tomei says. "Growing up, I was interested in meditation and in grounding myself. That led to how I take care of my body in the best way."
Though some may be skeptical about the efficacy of natural products, they can be just as powerful as synthetic emollients. Often capitalizing on naturally-occurring enzymes that contain antioxidants and nutrient-rich ingredients, natural products can go a long way in nourishing your skin. And since the name of the game for Marisa Tomei is holistic care — rather than mere cosmetic cover-ups — her natural beauty routine is full of hidden gems that I couldn't help but investigate.
Plus — as if I needed any more convincing — she cited her friendship with Lisa Bonet as prompting her journey to natural beauty. And whatever I can do to embody Lisa Bonet, I'll do it.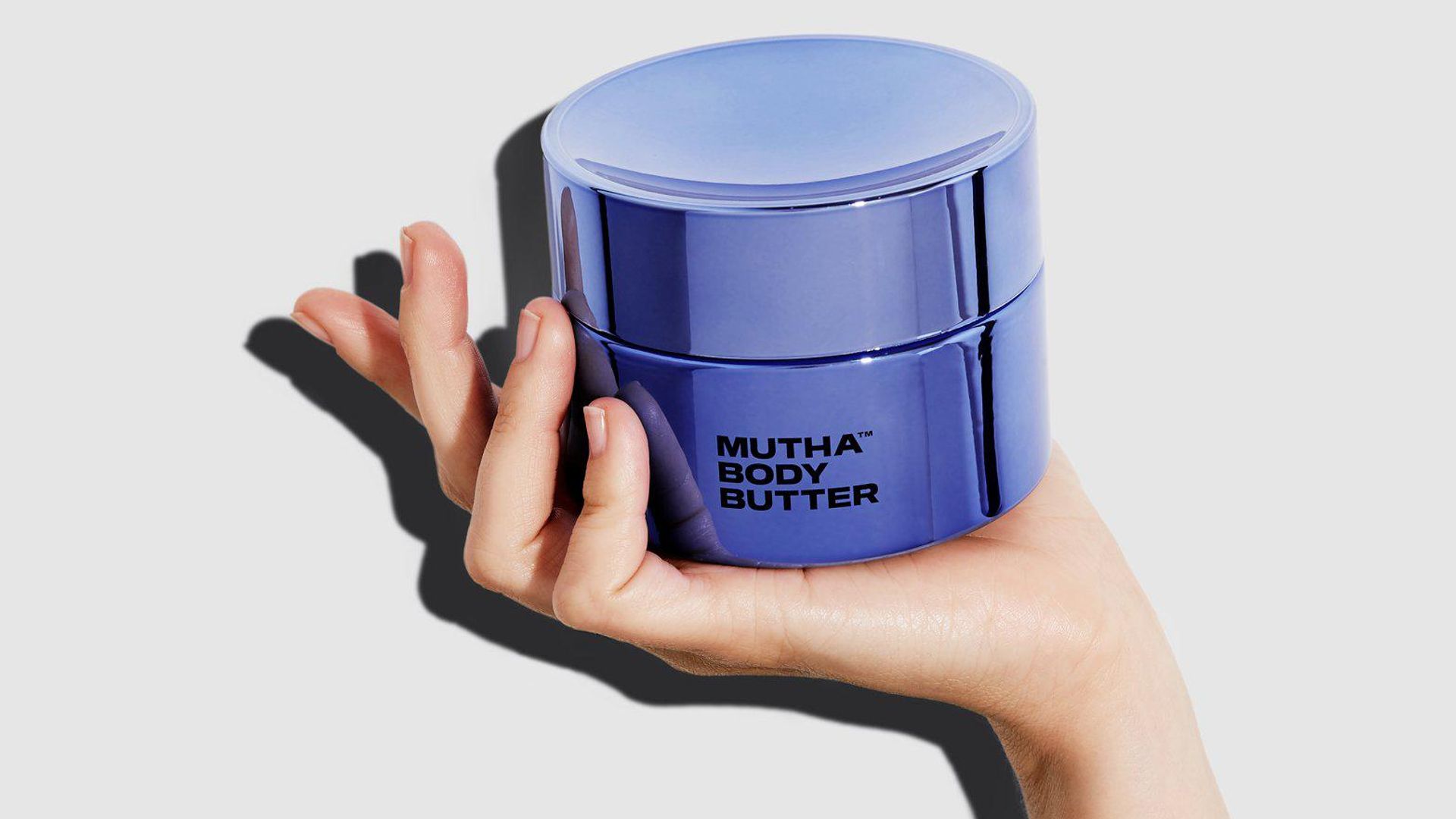 Mutha Beauty has steadily been gaining a cult following for its range of products that celebrate women at every stage of their lives. Mutha's 100% natural-origin body care features premium ingredients that restore and protect the skin, and from feminine strength.
Founder, Hope, was looking for a brand to help her take care of her skin after becoming a new mother. According to Mutha: "Feeling confident and strong in your own body helps you grow and feel centered enough to care for another life. So when Hope couldn't find a quality product to help prevent stretch marks, she started experimenting at home and crafting what is now MUTHA™ Body Butter. She turned a personal obsession into a product that simply works, is beloved by herself, her friends (and, hopefully, by you, too) and supports global nonprofits that aid in maternal health."
While their facial skincare products seem to get all the hype, Marisa Tomei plucked the Mutha Body Butter from their lineup and made me want it instantly. Although only recently adding it to her routine, she said she's already used a significant amount — because it's that good.
Crafted with a sumptuous combination of shea, cocoa, and mango butters, the Body Butter is a nutrient-packed source of vitamins, fatty acids, and pure seed extracts. It delivers intense, yet lightweight, sheen that moisturizes your entire body and leaves no greasy residue.
Don't merely focus on your face. Your whole body deserves this level of pampering. Like Marisa Tomei herself, treat yourself to soft, blemish-free skin. This rich formula hydrates while putting in the harder work required to minimize scars and stretch marks.