"This Valentine's Day, give your love the gift of creative writing. Then cross your fingers that they don't write a scathing memoir where you play the villain."
-Canadian novelist Joseph Boyden's Instagram pitch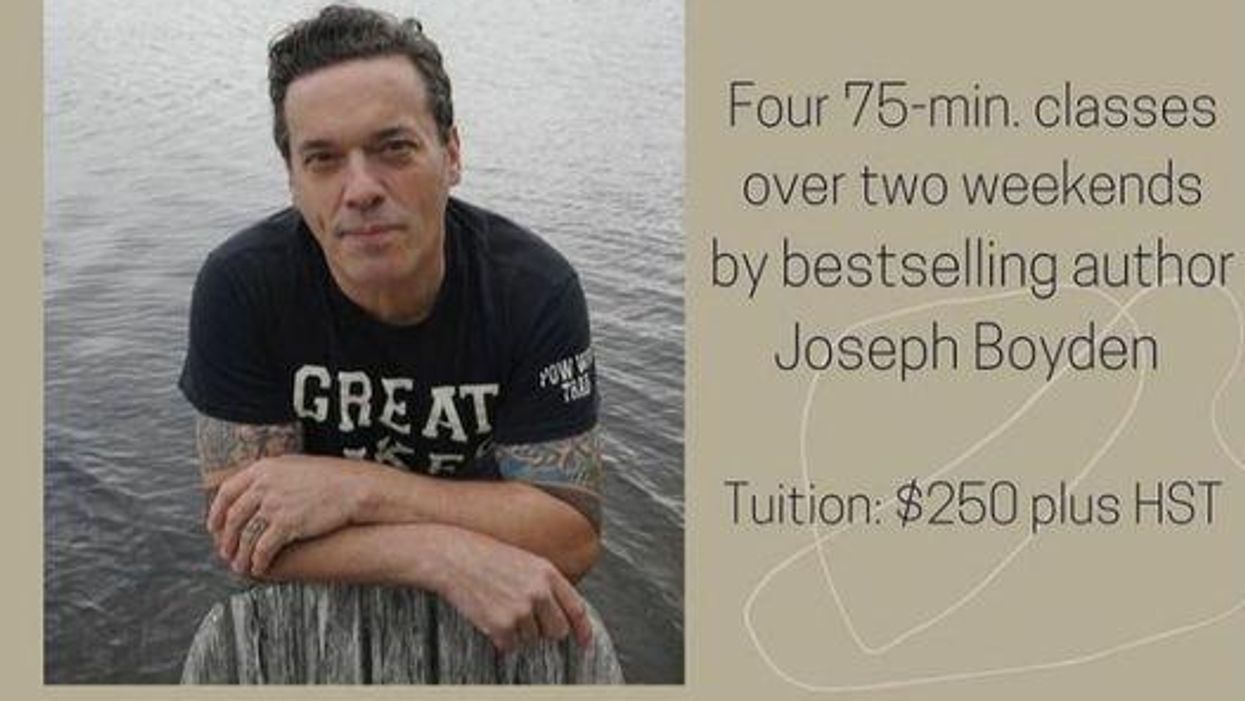 Author Joseph Boyden peddles Vanlentine's writing workshop
Bitter much? Perhaps Boyden's upset about the recent breakout success of Amanda Boyden's memoir I Got the Dog (Lavender Ink, 2020), which details her stunning account of the breakdown of their marriage. She makes it plain that this is her side of the story - not his. And she went far out of her way not to indulge in blaming, shaming, or casting invectives. When you read her book you'll see how delicately she handles the matter.

Evidently, it isn't delicate enough for Joseph Boyden.
From 1995 to 2018 Boyden was married to the American novelist, author of Pretty Little Dirty (Vintage - 2006) and the international bestseller, Babylon Rolling (Pantheon - 2008). She divorced Boyden after discovering he'd been cheating on her. What Amanda believed was a happy personal and professional union came to a grinding halt with a wretched ending.
Amanda Boyden is remarkably even-handed in dealing with the mess of her dissolving marriage, never taking cheap shots or indulging in spiteful recrimination. It's clear her goal was to make sense of the chaos - and not to seek revenge.
Joseph Boyden is a number of things - a well-regarded Canadian novelist, the winner of several of his country's prestigious literary awards, and a controversial figure whose claim of First Nations status is outrageously exaggerated. Unquestionably talented, he is neither descended from First Nation Canadians nor was he capable of fidelity.
"Truth" is a noticeably fluid concept for Joseph Boyden. And now he's claiming - like so many uber-gifted male geniuses who are "generous" enough to share a bit of their talent - that he taught Boyden everything she knows about the art and craft of writing!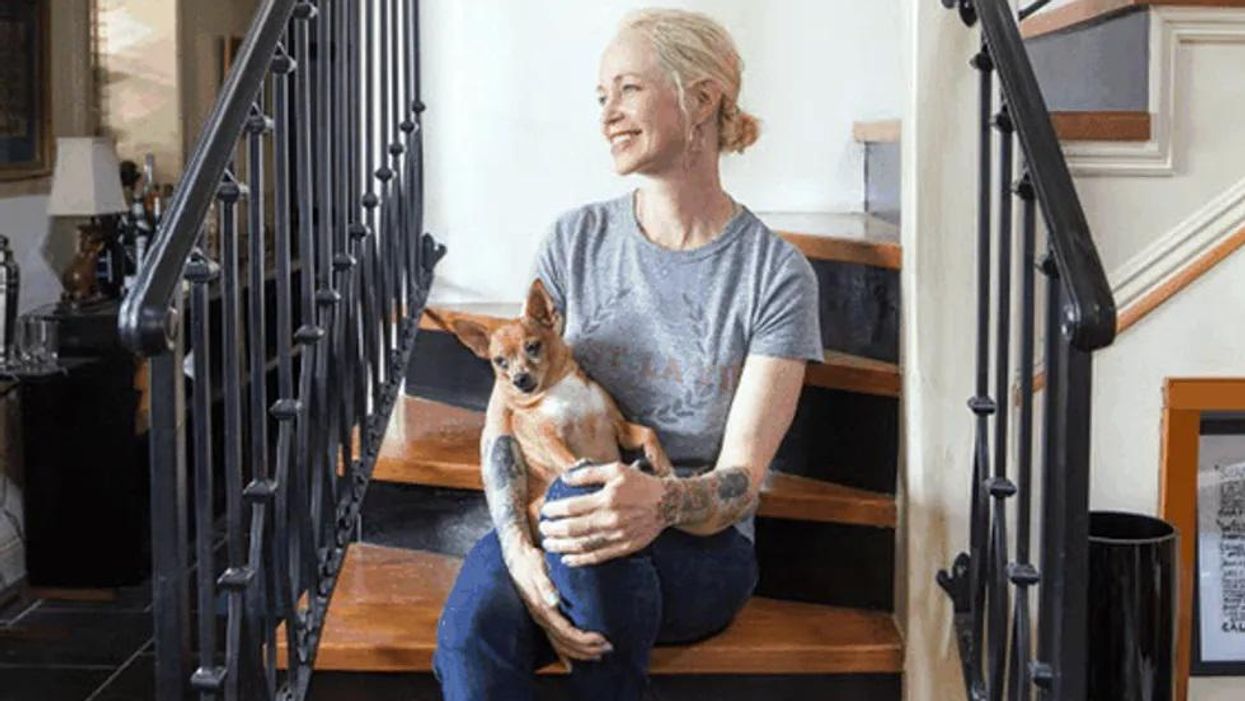 Amanda and her dog Fry
Although she's a reticent presence on social media, Amanda was prompted to respond to Low-Blow-Joe's posting:

"The King of Philandering Teachers . . . intimates that HE taught ME how to write. . . His self-myth-making has reached new lows. My memoir, I Got the Dog is my story, my truth, and it is as far from scathing or villainous in its intent as it gets. Only one of the two of us in my broken marriage took the high road, and it wasn't Joseph. Anyone who wants to know more about the truth can find it . . . I think Google works for that."
No one doubts Boyden's literary talent. He is free to offer his own version of how his marriage careened off track and crashed into the adultery tree. But we are also free to question how and where he chooses to pick his fights - and the value of that fight. Such tactics make him look small and vitriolic, like a miserable man obsessed with getting his own back.
Others feel the same way. A random sampling of responses to Boyden's workshop pitch includes these choice excerpts:
"Who the hell, except an egomaniac with a guilty conscience, inserts his dirty laundry into a promo for a writing workshop?"
"If Joseph's class was titled, 'Beginners Guide to Writing Fictional Backgrounds and Cultural Appropriation' - maybe it would be worth the price of admission."
"He does know that this hissy fit will just make people go out and buy I Got the Dog to find out what you did say about him, right?"
"You took the high road."
"The high road" - a refreshing stance in this post-truth era. Boyden can hang another picture in his Hall of Shame, right next to the First Nations claim: a portrait of the artist cyber-slapping the ex-wife who dared to tell her story the way she lived it.
You can buy I Got the Dog on Amazon here.
---
Amanda Boyden is the author of two novels, Pretty Little Dirty and the international bestseller Babylon Rolling. Her short fiction and nonfiction have appeared in Maclean's, Globe and Mail, Sonora Review, and others. The recipient of Nerve.com's Henry Miller Award for Best Literary Sex Scene in Pretty Little Dirty, she lives in New Orleans with her rescue Chihuahua, Fry.
Read more about I Got the Dog here.
Joseph Goodrich is an award-winning dramatist whose work has been produced in Australia, Canada, China, and across the United States. He is the author of Blood Relations, People in a Magazine, and South of Sunset.