Whenever I have to go home for Thanksgiving, I get a wave of nausea. It's an overwhelming period of time where you have to catch up with everyone you've ever met…whether you like them or not, and engage in endless superficial conversations.
---
While I'm grateful for the opportunity to catch up with old friends, I truly don't have the mental capacity to go over my job, my love life, and everything in between with a million different people. Truly, it's an exhausting time of year – and no one likes to admit it.
The holiday season is not all happiness and rainbows for everyone. While it can be a time to reconnect with family and old friends, it's also a time of high anxiety and stress for many – making it crucial for you to prioritize your mental health.
From obligatory social interaction to the inevitable financial ruin of the season, you may be feeling a bit on edge. Whether you're missing someone in your life, or you just aren't one for the holiday cheer, this time of year can be a struggle.
A study by NAMI showed that 64% of people with mental illness report that the holidays make it worse. In a poll on psychiatry.org, Americans were five times more likely to say their stress levels increase during the holidays than decrease.
By enforcing your happiness and following a few mindful mental health tips, you can stay sane this season. My friend calls it "protecting your peace." But no matter what you call it, the holidays don't have to be a time when you negate your mental state.
Here are my favorite mental health tips to feel a bit more grounded this winter!
Self Love Workbook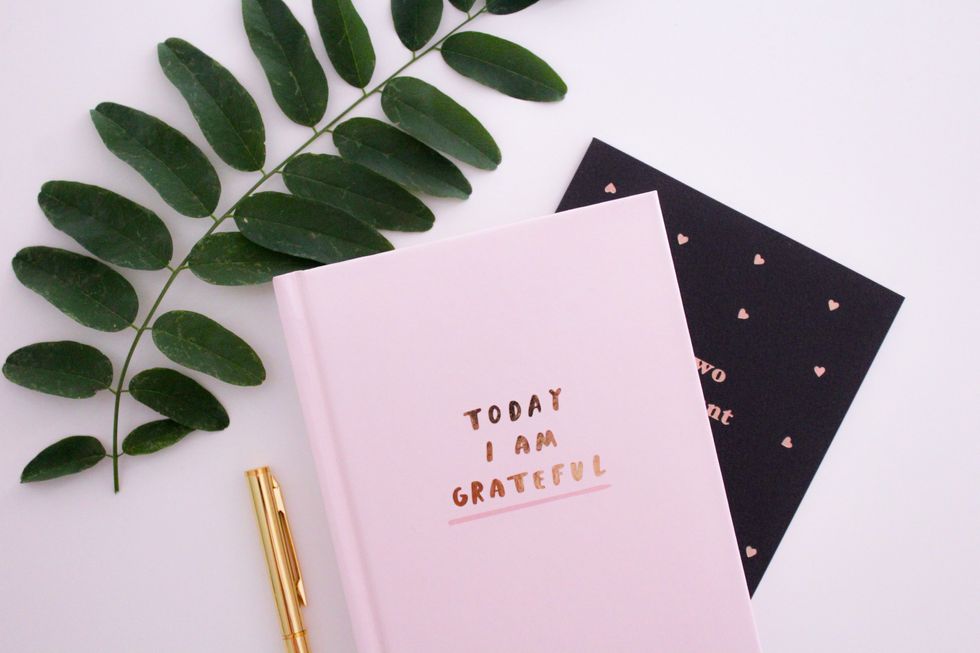 Gabrielle Henderson via Unsplash
Your self-esteem can be a reflection of how you react to stressful situations and everyday life. If your self-esteem is low, you can start blaming yourself for things or you may even keep people in your life who serve your narrative that you're not enough. By changing the way you see and talk to yourself, you can instill confidence and love that will help you feel better.
My therapist says you should talk to yourself like you would a best friend, your parents, or someone you love in your life. It's not always easy to change the way you speak to yourself, so self-love workbooks can be a great tool to learn and practice this skill.
Say No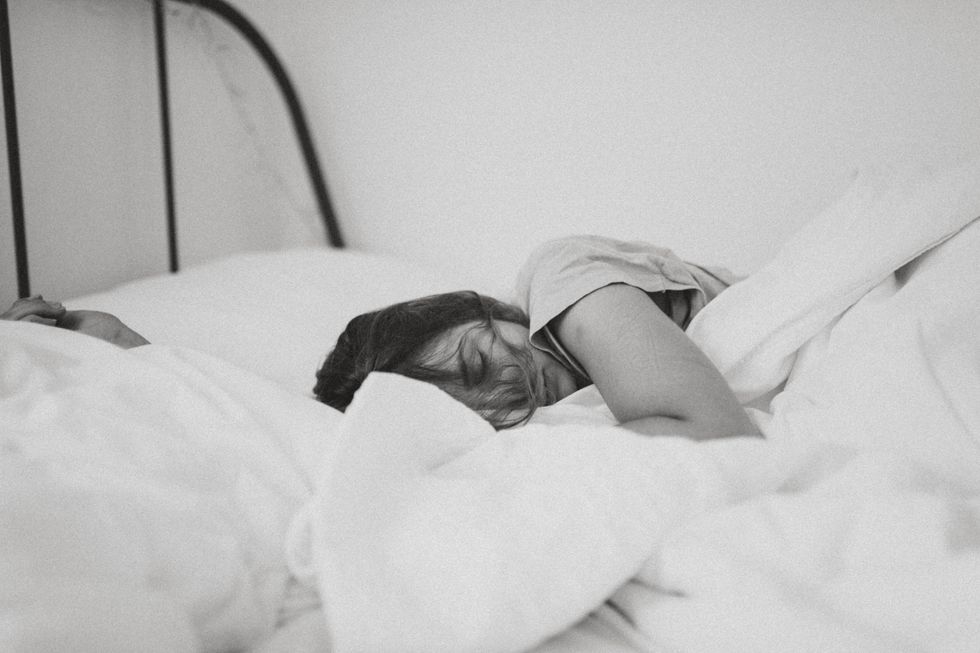 Kinga Howard via Unsplash
Your calendar may look overwhelming and jam-packed this season, contributing even further to your stress. While you may feel tempted to stretch yourself thin to keep everyone else happy, consider what's a priority to yourself. Kris Jenner recently said on The Kardashians that she is learning how to say no to be able to take time for herself — and you should, too.
Look at your calendar make a priority list of events you want to attend, and consider the events you said yes to just to make someone else happy. By allowing yourself to acknowledge your needs, you'll be able to pick the things you actually want to attend. Use the other nights for self-care.
Do One Thing For Yourself A Day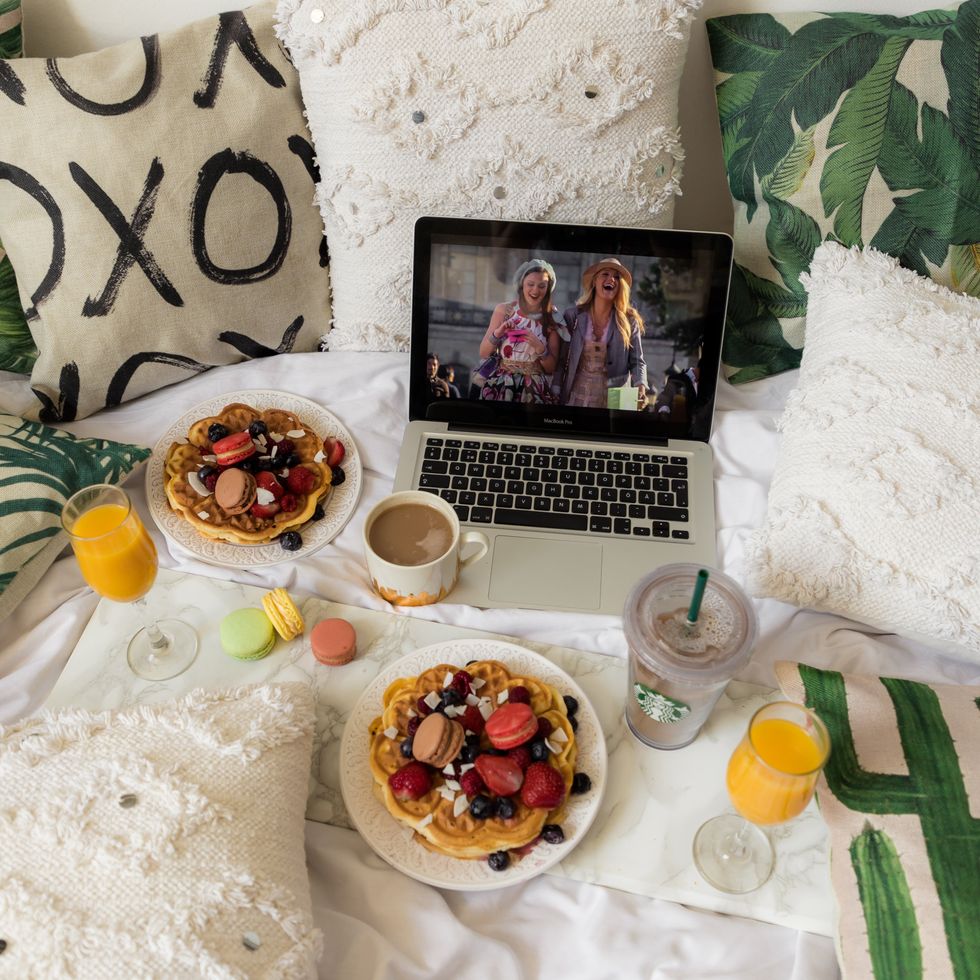 Jovan Vasiljević via Unsplash
In the spirit of little treats, you deserve a little bit of love. It doesn't have to be egregious or economically irresponsible, but just take a few minutes out of your day to show yourself love. Whether it be through journaling, getting your nails done, going on a run…whatever. Do what makes you happy and indulge to show yourself you're proud of your accomplishments.
If you're short on time, my favorite method is a face mask or even simply making my bed in the morning. For those with more time, I prefer watching my favorite movie and baking a new treat.
Therapy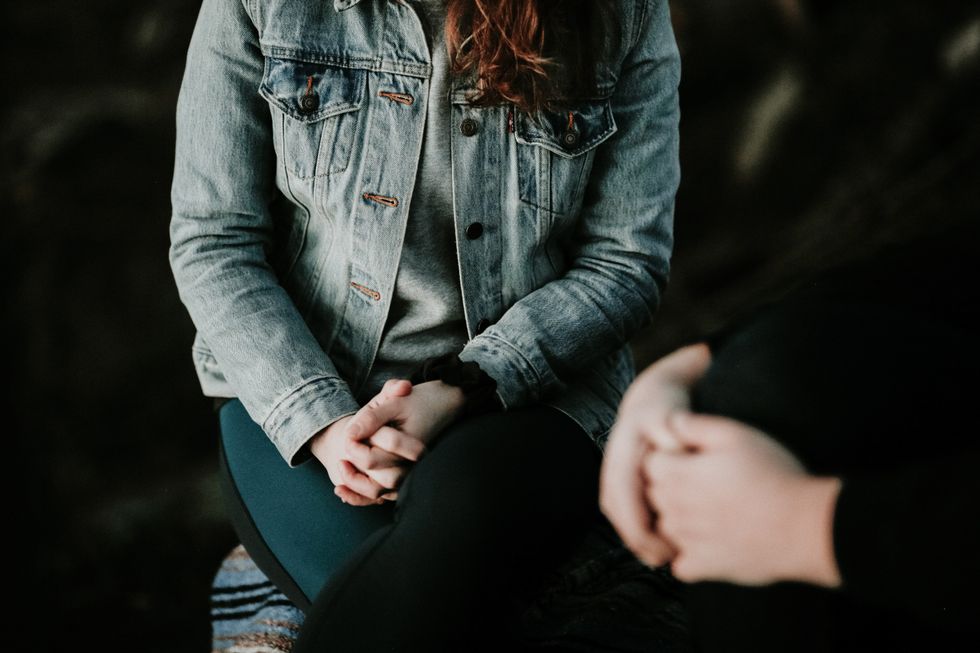 Priscilla Du Preez via Unsplash
Something that you may not want, but may need. Therapy is terrifying to start because you have to be vulnerable and allow yourself to feel emotions you have been pushing down all this time. However, it's also one of the only ways you may be able to access the necessary tools to improve your mental state.
It's good to go to therapy to have an unbiased outlet for anything you're going through — no matter how small you deem it. Now, with remote therapy, you don't even have to leave your room to get help. Plus, mental health services like Talkspace and BetterHelp make it easy to find a licensed therapist quickly.
Self-Help Podcasts + Books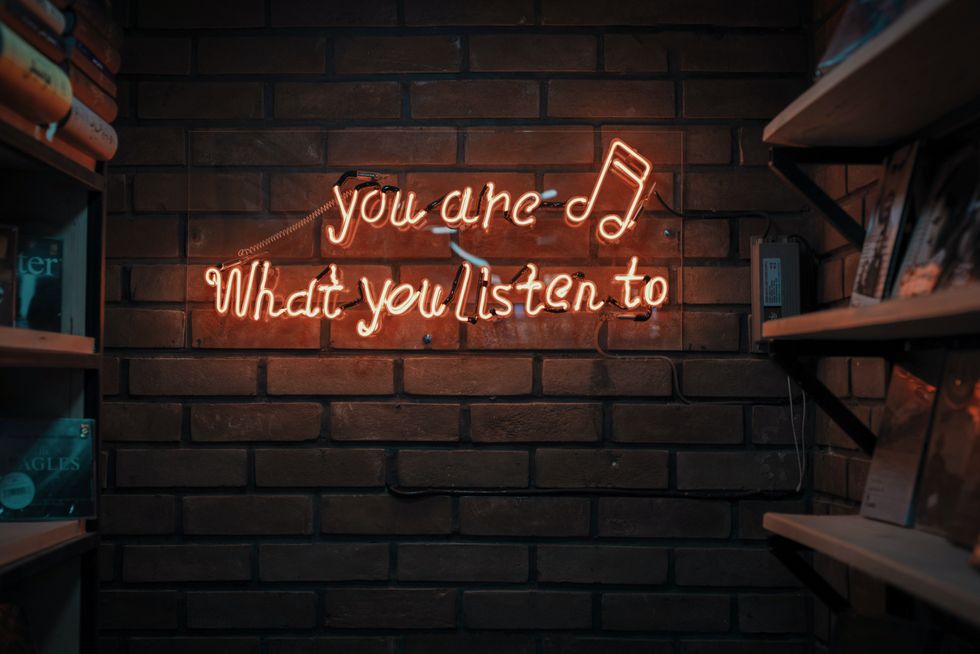 Mohammad Metri via Unsplash
Doing the work on yourself means addressing issues that may be difficult. And while therapy is a necessary tool, that's not all you can do to feel better mentally. Self-help books may seem repetitive, but they genuinely help you understand what is going on in your brain, and that things are not your fault.
Luckily for the non-readers of the world, podcasts are increasingly popular, which means there are so many great resources for everyone who wants to do some self-work. There's a book or podcast for any need, but here are some of my favorites: