Growing up, my dad owned the entire Live Aid Festival on DVD and he'd make me watch the full concert. I'd roll my eyes, but I didn't think there was any cooler experience than catching the biggest names in music in one stadium. Close to 100,000 people come together to watch history.
---
I'd watch Queen and Freddie Mercury own the crowd. Swarms of people just vibing to the greatest music ever. From that moment on, I wondered why I didn't hear about festivals like that anymore.
Not in an "I was born in the wrong generation" way, but in a "why aren't my favorite artists playing in one place" way. I needed to know why the era of Woodstock faded into oblivion.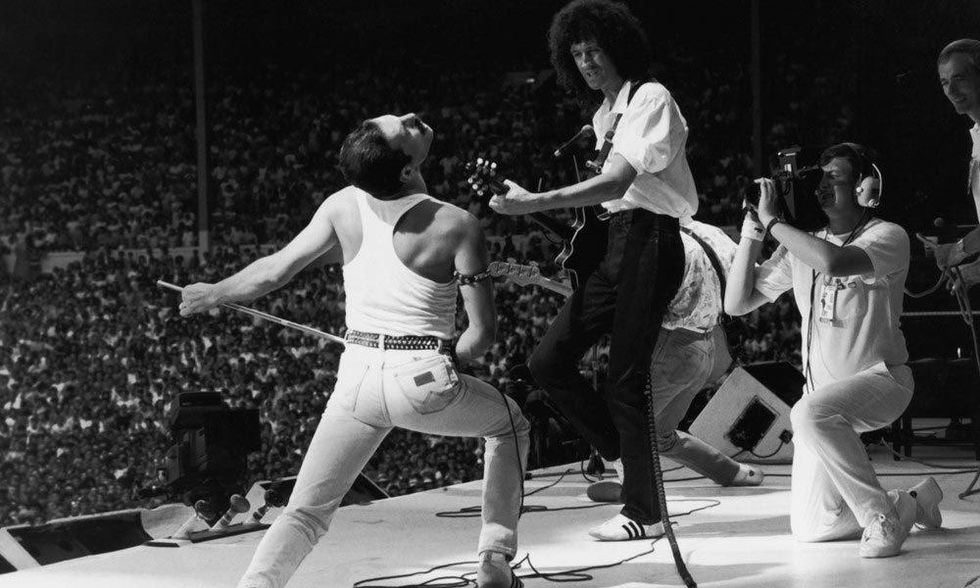 I've always spent my money on live music. I adore going to concerts so I always say yes even if I've never heard of the band. I even love a live band at a bar. There's just something about it.

It felt like everyone had simply forgotten about the music festival aside from the EDM lovers. Yet, I couldn't see myself paying so much money for solely electronic music. Beeps and boops for hours on end? I'm good.
When I was exposed to the wonders of Coachella, I was under the impression that only the elite attend festivals. The likes of Rihanna surely wouldn't be allowed on the same festival grounds as little old me.
The Coachella Effect
Thus began an era of exclusiveness surrounding festivals. There seem to be a few worth going to, none easily accessible to the general public. If there was one in your area, chances are you didn't enjoy the featured artists.
Coachella 2022 brought in a new wave of festival fans, as it was the first time the festival happened since pre-pandemic times. People were craving the celeb sightings and adrenaline rush of hearing live music.
Vanessa Hudgens at Coachella made me need to go to a festival. Her boho-chic style came at a time when Tumblr thrived and we went insane over aesthetics. Clothing brands would make bank off us when Baby V debuts her Chella fits and she'd launch a whole wave of trends.
Coachella was different because every celebrity ever was there. The Kar-Jenner clan, the Hadids, Paris Hilton. It was kind of wild because, up until then, you couldn't imagine an A-list untouchable at a concert, could you?
And then you could see it. You could almost taste it. It made festivals a trendscape. You wanted to be Vanessa in her crochet outfits and arm cuffs.
Welcome To The Era Of The Festival
Ever since 2014, the music festival has risen in popularity. There are non-camping types like Made in America and Gov Ball, where you can take the easy route and not go through hell. Three-day excursions where 90+ artists are singing their bleeding hearts out and you enjoy the best time of your life.
Or you can go to a camping-based festival like Firefly, Coachella, and Bonnaroo where you get the full "Woodstock" experience. Set up camp on top of tens of thousands of people and fight for your lives for a few days. You may go delirious, you may consider giving it all up, but it's crazy-fun.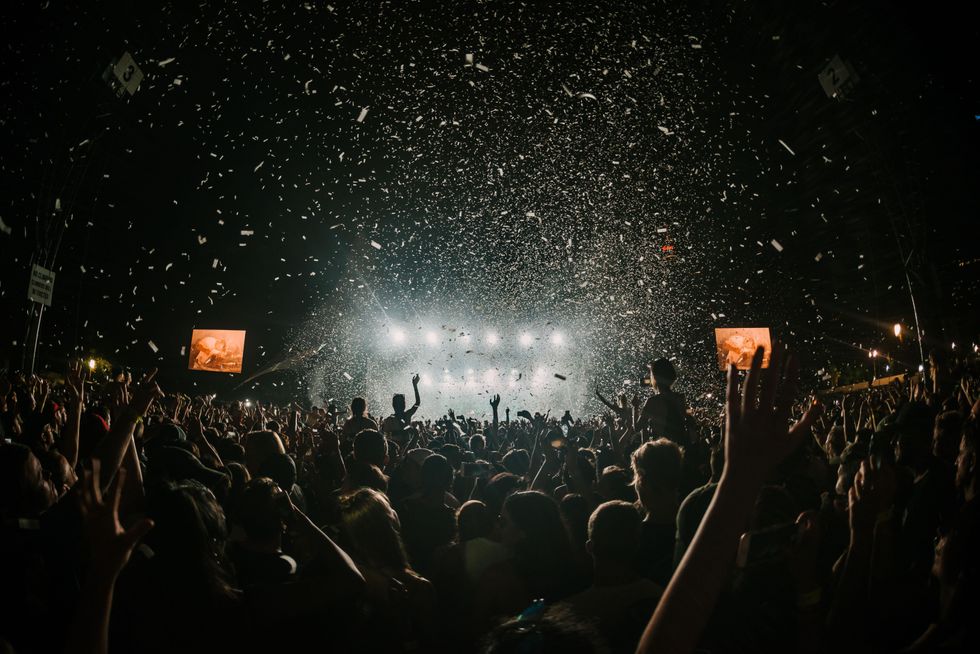 I've been to a few festivals by now and have thrived. I try and see if I can truly survive on no money and no sustenance in 100-degree heat for the plot. All to be rewarded with the rush of serotonin and adrenaline I get from seeing The Killers play Mr. Brightside live.
Festivals are the ultimate life hack. Let me put it logistically: I've paid $200 for a pit ticket at a Harry Styles concert. I've laid out $400 for Firefly to see Billie Eilish, The Killers, Megan Thee Stallion, and about 85 other acts. The best part is you can get as close as you want because the entire thing is essentially general admission.
You're paying for bottomless music. Festivals do a great job of incorporating a vast array of genres, so there's something for everyone.
What's Good With Glastonbury?
London has their very own Coachella-level festival: Glastonbury - it was all over my social media. This year, everyone who's somebody performed there. Olivia Rodrigo, Billie, Paul McCartney, Kendrick Lamar took the stage for the five-day festival, performing to over 200,000 people.
This massive festival garnered went viral, especially since it occurred right after the Supreme Court overturned Roe v. Wade. Artists used their stage not only to perform but to voice their disgust with the American system. Everything about Glastonbury looks electric. Masses of people gather - both famous and not - just to enjoy one simple pleasure in life: music.
Festivals are popping up everywhere: Rolling Loud, Austin City Limits, Life is Beautiful. You no longer have to travel far and wide to get the full experience.
Now it seems that there are festivals popping up left and right with musicians using them to promote new music. Megan Thee Stallion and Doja Cat are huge names that frequent festival tours. The Weeknd made his stage debut at Coachella this year alongside Swedish House Mafia's regroup.
All I'm saying is that I won't be shocked when music festivals are the new "it girl" of live music.