My Perfect Post-Summer Getaway
After a hectic summer of rushing around the country catching up in person with family and friends, I was completely exhausted and out of steam.
My best friend, Maggie, suggested we take a weekend break at Getaway. Only two hours from home, it would provide us with an easy, convenient way to relax. A nice way of saying goodbye to summer and recharge our batteries for autumn. Maggie promised that Getaway had all the fun of camping, without having to rough it. Nothing but spectacular views, a cozy cabin in the woods, and a chance to unwind in peace.
The drive was a breeze — we chatted and laughed all the way. We pulled up to our campsite, and, wow, it was so picturesque. A modern, wooden cabin nestled in the woods with a fire pit and Adirondack chairs out front? I could totally see myself savoring my morning cup of joe there.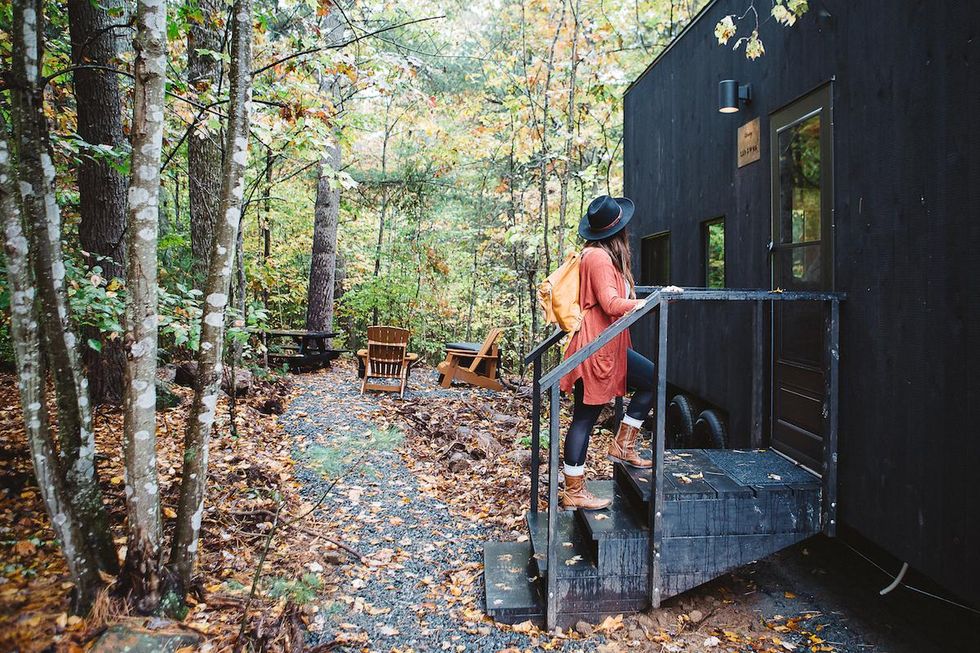 With at least 50 to 150 feet between cabins, Getaway is socially distant by design. There's contactless check-in and check-out — we drove right up and popped our phones in the lock box. With no Wi-Fi, I could actually step outside the digital paradigm and just be myself.
Our cabin had everything you'd ever need — comfy beds, a private bathroom with a toilet, and a hot shower with bath products. (I love products!) There's also a deck of cards, a selection of books, a kitchenette with a two-burner stove, mini-fridge, and kitchen essentials, such as a pot and a pan, a tea kettle, a bottle opener, olive oil, and salt and pepper.
After a late breakfast of pancakes and strawberries, we found a trailhead for hiking right outside our cabin. So we went on a long, rambling walk, kicking through the autumn leaves. I could feel the stresses and strains of the last year melting away as I reconnected with nature and took in the amazing views. I felt free and unburdened for the first time in forever.
Then we took a short drive into a cute village and poked about in antique stores until it was time for an early dinner. Back in our cabin, hot showers — using Getaway's complimentary shampoo and conditioner — I wrapped my hair in a fluffy white towel. We chatted for hours, pulled out our journals and wrote down goals that we wanted to accomplish by the end of the year.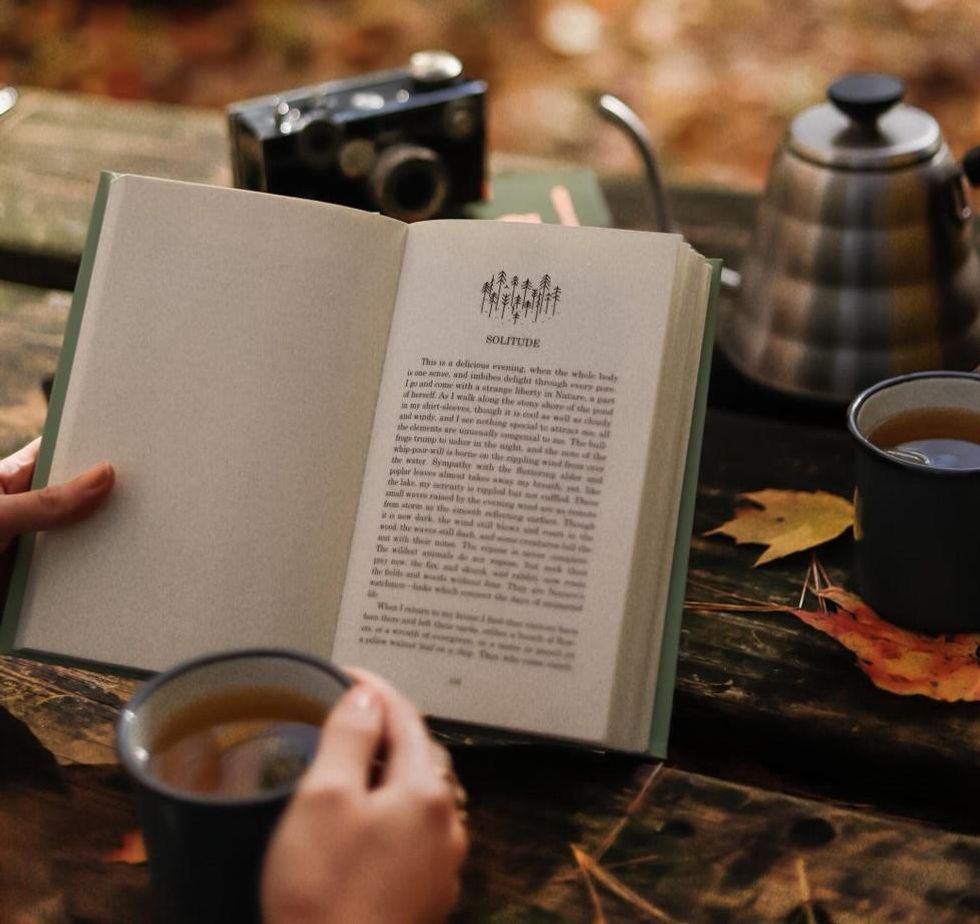 Sipping on gin and tonics, we played a few vicious — and hilarious — games of gin rummy. Then Maggie grilled up scrumptious chicken skewers and I tossed a huge salad. We sat in the Adirondack chairs and looked at the stars. That night I had the most refreshing and deep sleep.
I didn't want to leave the next day – but I knew I was ready for whatever the fall had in store for me back home. I was me again.
Getaway has Outposts all over the country, all of them about a two-hour drive from major cities like Atlanta, Austin + San Antonio, Boston, Charlotte + Raleigh, Chicago, Dallas, Houston, Los Angeles, Nashville, New York, Pittsburgh + Cleveland, Portland, and Washington, D.C. Getaway's handcrafted tiny cabins, nestled in the middle of nature, start at $99 a night.
If you want to recharge your batteries as the seasons change, or spend some quality time with a spouse or a friend (or a pup!), do what I did — Getaway today.