Is MyHeritage The Best Way To Learn About Your Family Tree?
The older I get, the more interested I become in my family tree. It started a few years ago after getting my hands on some old family photographs and realising I didn't recognise anyone in them.
From then on I started to look into ways I could get to know my family's heritage, asking all my family and friends for info. One of my friends recommended MyHeritage, an online genealogy platform that helps you discover your family history.
Honestly, I wasn't interested in using online platforms. Realistically how much information could it have about my family? Would I have to manually enter details and upload records? And how accurate would it be?
My friend insisted that they have billions of historical records from all around the world. I couldn't believe it could have that many historical records so I did some research myself and it turns out my friend was correct - MyHeritage has 14.5 billion records in total.
Their website looked easy to use and they have some great technology to help you build your family tree effortlessly. Smart Matches match the people in your family tree to people in other MyHeritagetrees, and Record Matches find historical records that mention your ancestors.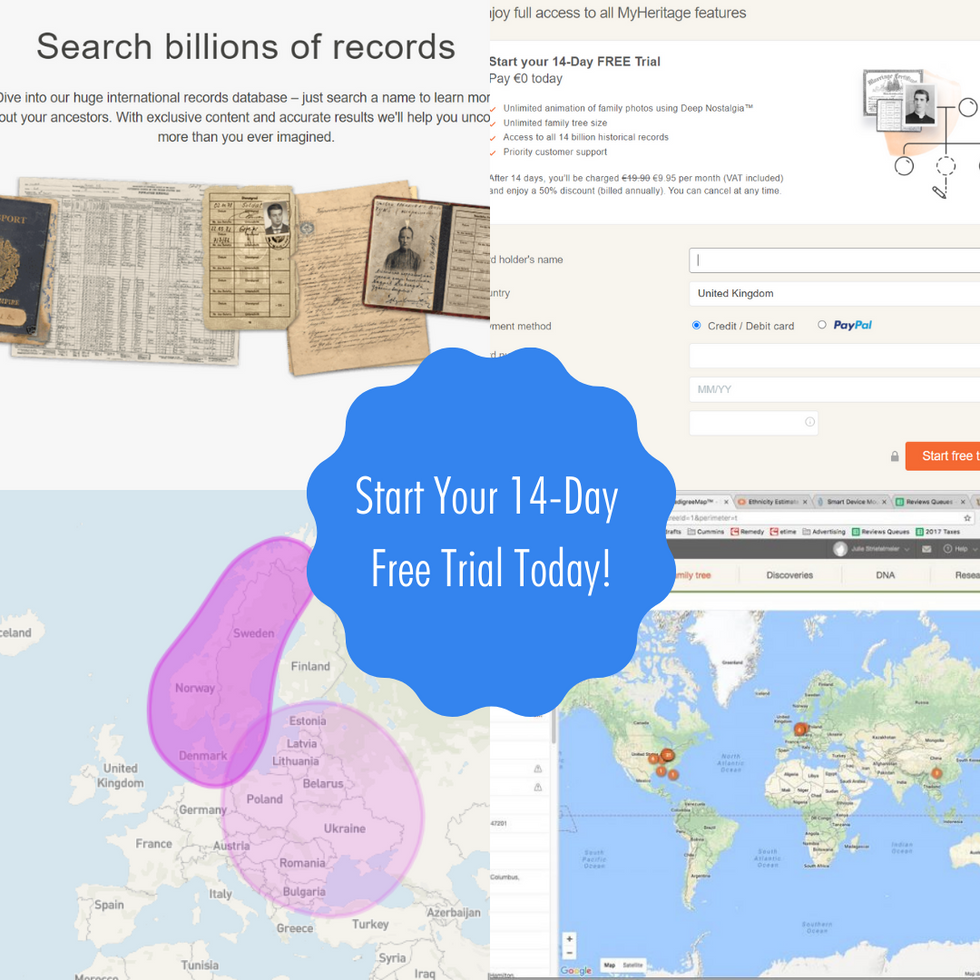 These are the things I'd been wanting to do. MyHeritage had it all, but I still wasn't sure if I wanted to pay for a subscription without trying it out. When I saw that they have a 14-day free trial, it was perfect, I signed up straight away.
I signed up for their online family tree platform and I haven't looked back since. I used all the features mentioned above to find out about my ancestors, and even get in touch with people from my Smart Matches! I was surprised at some of the documents they had available - from obituaries to old photographs (that can be converted to colour with AI technology!), to military and voter lists.
I was able to create and customise my own family tree chart, which I can print out, have forever and pass down to my children. On top of that, I was able to create a private family site to host my family tree to share with everyone in my family.
I even used maps to find where my ancestors came from, and there were some unexpected places! I never knew I once had family from Denmark.
It feels good knowing that I can control every aspect of my privacy with MyHeritage, online and offline.
MyHeritage really has so much great information and great tech features that allow you to discover fascinating things about your family history. I'm so glad I signed up for it, I still have so much to learn.
If you're curious about your heritage, check out MyHeritage. You won't regret it!