Updated February 7, 2018
If the only thing that comes to mind when you hear the word "scarf," is tying something around your neck, then you're missing out on lots of other chic ways to wear this piece of versatile clothing. Stick your neck out and try these out-of-the-ordinary ways to flaunt a flattering scarf. Heads will turn when the scarf's somewhere else besides its usual spot!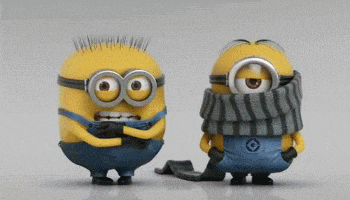 1. Heavenly Head Wrap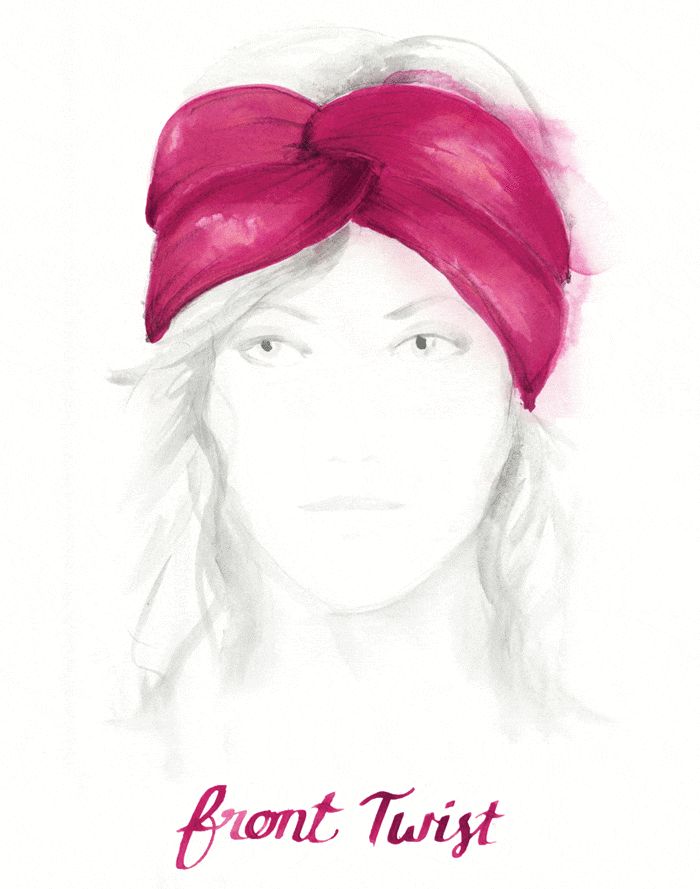 Illustration GIF - Find & Share on GIPHY
Move that scarf up a few inches and you'll have a handy head wrap that will show off your face and make those "bad hair" days a thing of the past. This use of a scarf works best with one that is lightweight and thin. Place the scarf behind your head and beneath your hair at the top of the neck. Tie up around all your hair and fasten as you would a towel after showering. For an added hint of glam, pin the sides with pretty barrettes or a small broach. Your head wrap look is great for summer and goes from a daytime to evening look with elegance and ease. Fashion and function… it's a wrap!
2. Stylish Shawl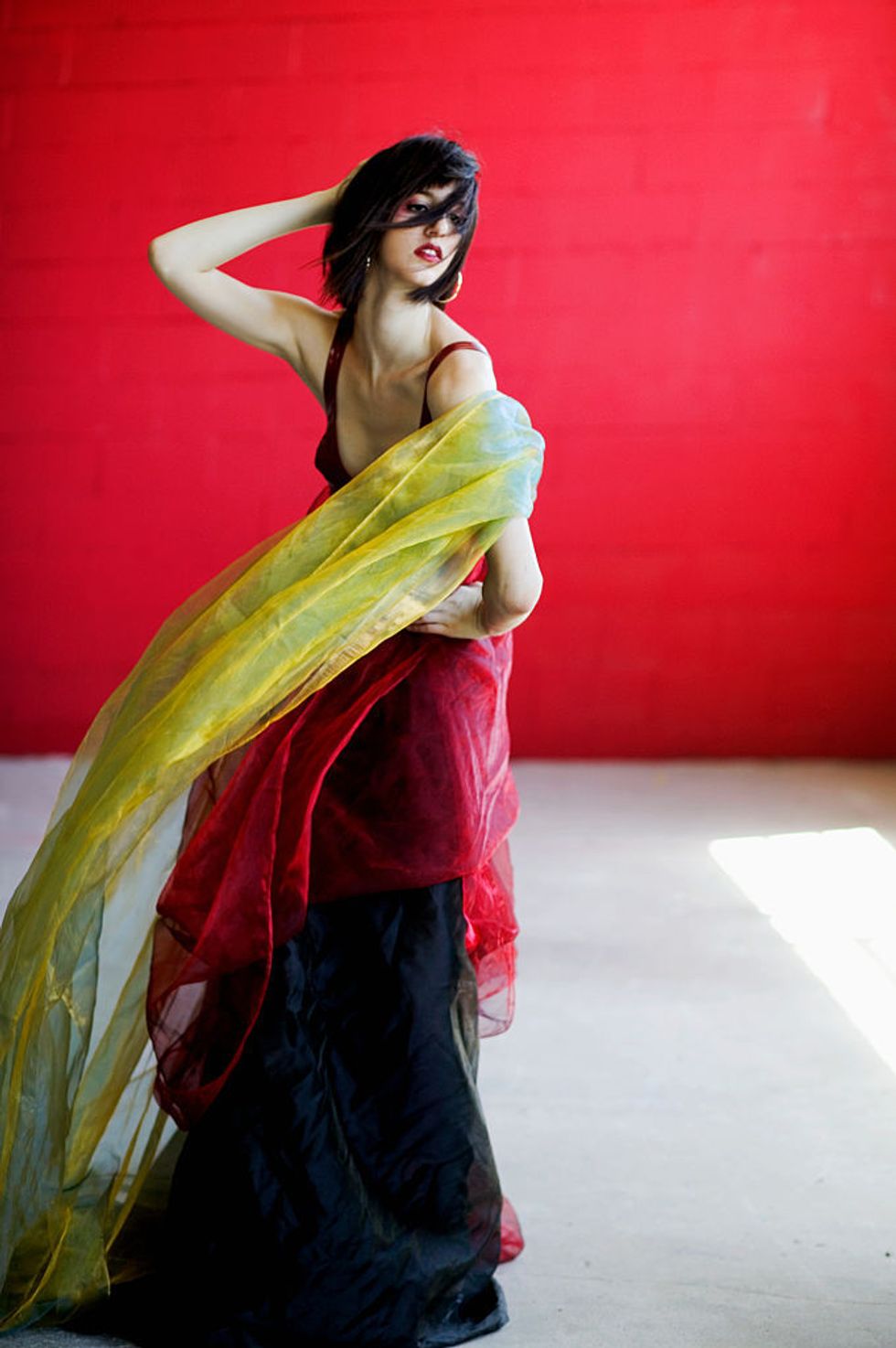 If you've got a nice wide scarf, rather than bunching it up around your neck, show it off as a stylish shawl. No matter the weather, you're bound to catch a chill sometime, so a fashionable shawl is the perfect way to still show off your look while staying comfortable. Plus, when you've warmed up, simply drape the scarf over your arms or tuck it away in your bag; you can't do that with a jacket! A colorful shawl/scarf pairs well with that little black dress to add some flair and fun. Or, use a basic pattern or a mono-tone scarf as a shawl with an already busy outfit. You'll be draped in delight for a look that's useful and glam day or night!
3. Breezy Top
Beginners GIF - Find & Share on GIPHY
Use a lightweight scarf as a tie-around top that looks like a million bucks. This style can be casual or fancy depending on the occasion, the scarf pattern and material, and what you pair it with. Simply wrap the scarf around the top of your torso and keep wrapping the loose ends 'round and 'round until you hit your waist. Then tie the ends in a knot or tuck under in the back. Secure with a safety pin if you fear the scarf will come loose, but with a tight wrap, this shouldn't be necessary. Show off those bare shoulders with a choker or chunky necklace. You're top will be one-of-a-kind because it's your very own creation!
4. Cute Cover-Up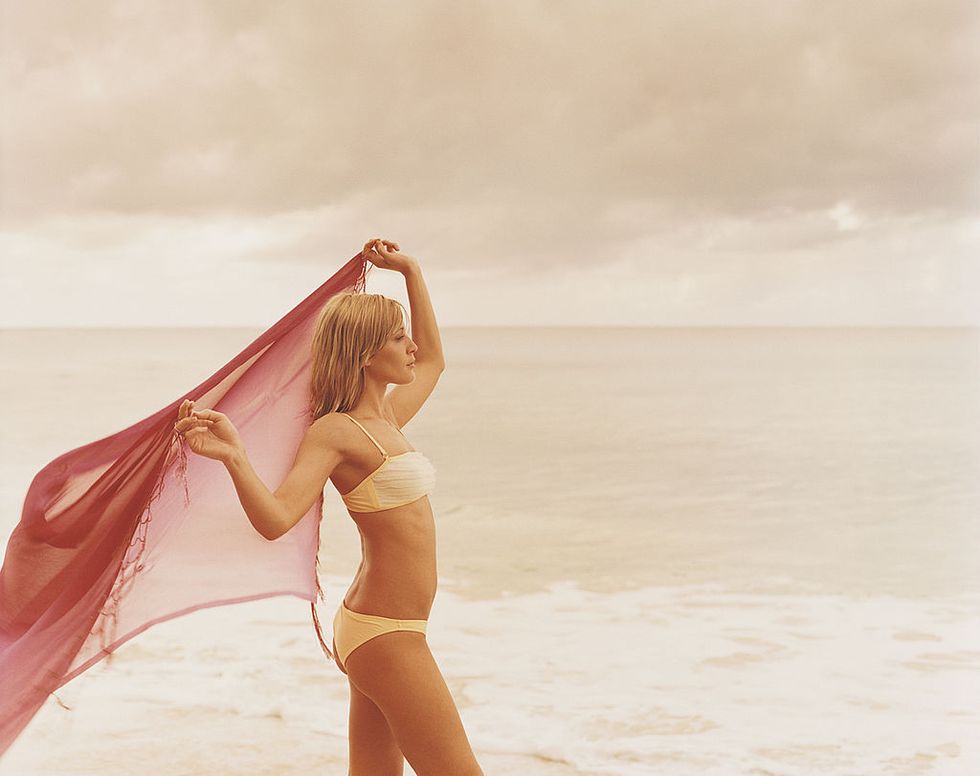 If you're headed to the beach or pool, forgo those big T-shirts, robes, or towels as a cover-up and turn your lightweight scarf into a custom-made cover-up. Go for a tropical or floral pattern to make the day summery and island-like. Make sure the scarf is extra-wide so you have plenty of material to go 'round. Make a cute skirt by tying the scarf at your hips and allowing the material to flow freely to your feet. Or for more coverage, tie above your bikini top and let the scarf hang to mid-leg. When you need to remove the cover-up, you can use it for your hair after a swim!
5. Bold Belt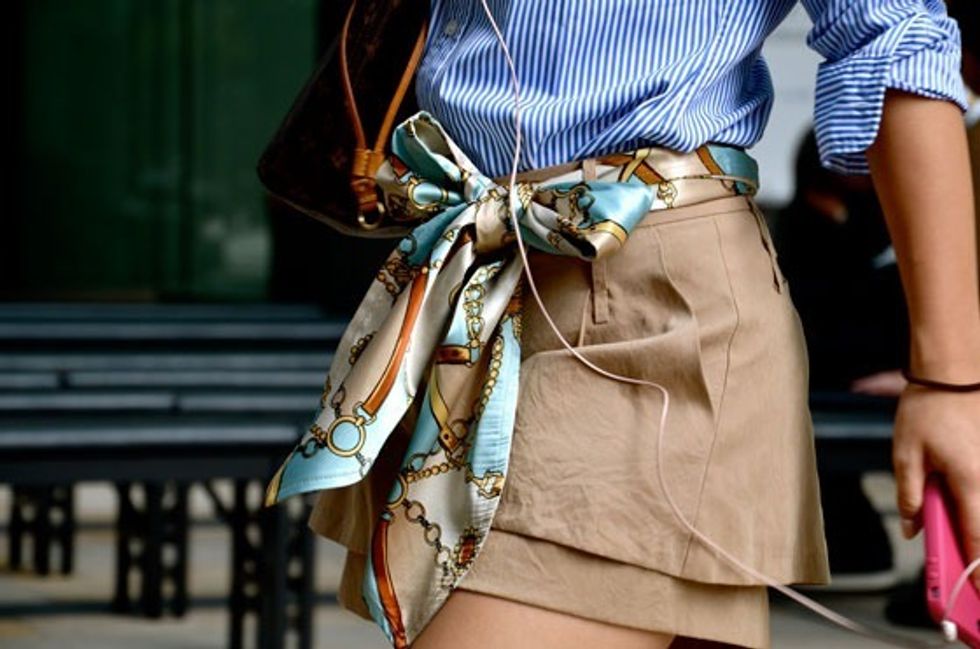 Use a thin scarf as a beautiful belt that will not only keep your pants up, but will add a pop of color and uniqueness to any look. Loop the scarf through the belt buckles and tie at the waist or on your hip. You can also break up a long dress by tying the scarf around your waist and letting the ends hang to show off the print or pattern. Not only is this look super-cute, but the soft material of a scarf is so much more comfortable than a traditional belt. If you're scarf is too long, consider using one from the kids' section!
Now don't forget to wear your scarf the old-fashioned way too, but these ideas will have you getting so much more use out of your scarves. Let us know how you like these looks!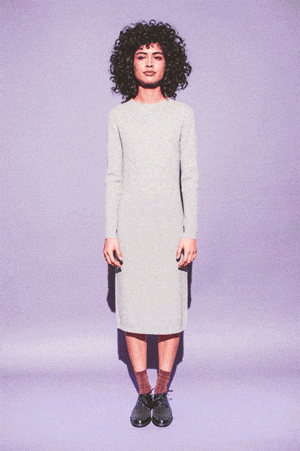 Refinery29 GIF - Find & Share on GIPHY