by: Melissa A. Kay
A meal without desert is like a play that ends after Act 1 or a game of "hide" with no "go seek." That heavenly "sweet something" is the grand finale of a meal well-done, leaving the diners with a broad smile and a bulging, yet satisfied tummy.
Ordering and eating dessert is easy, but until now, making something scrumptious wasn't quite as sweet. Baking can be meticulous, time-consuming, and the end result isn't always as palatable as hoped for. But before you throw in the apron and head for the pre-packaged cookie jar, consider a new option – no-bake desserts. No cooking time is necessary, the recipes are as easy as pie (pun intended), and the outcome is always spot-on. Let's (not) get cooking and create some easy-to-make, no-bake treats that will have you always saving room for dessert!
Trifle for two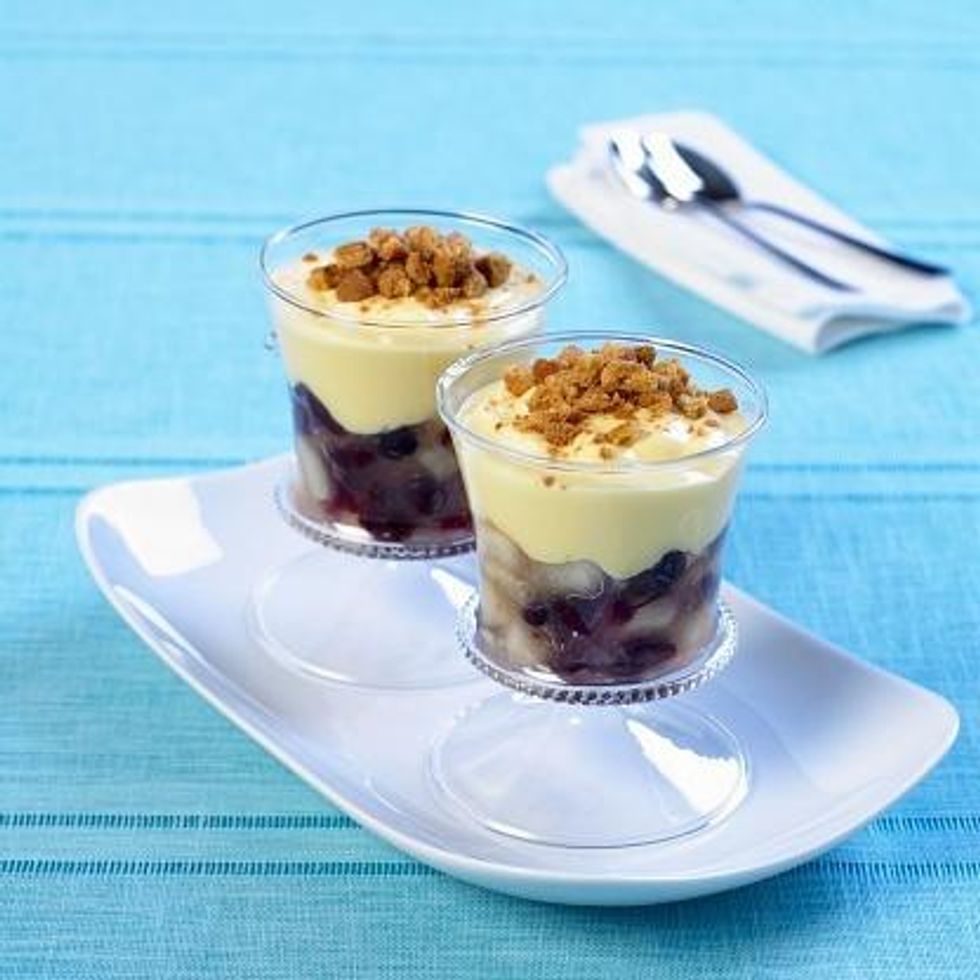 Traditionally, a trifle is, "a dessert made with fruit, a thin layer of sponge fingers or sponge cake soaked in sherry or another fortified wine, and custard. It can be topped with whipped cream." But we're not traditional around here, and we can make our trifle any way we see fit.
Here's a simple trifle recipe that will wow crowds having your diners think you've spent hours putting the elaborate-looking dessert together. Feeds 4.
Ingredients:
1 store-bought pound or angel food cake, diced
1 cup strong chilled espresso
2 cups combined diced prunes, plums, purple grapes, raisins, and dates
2 cups pre-packaged vanilla, rice, or tapioca pudding
1 container whipped topping
1/4 cup granola mixed with brown sugar
In a large glass bowl, begin layering all ingredients, aside from the whipped topping and granola. Be sure to use the cake first, followed by the espresso, then the fruit, and repeat. Continue the layering process until you have run out of ingredients. Top with the whipped topping and chill for at least 4 hours. Serve in sundae glasses, top with the granola mixture, and indulge!
Peanut butter crunch truffles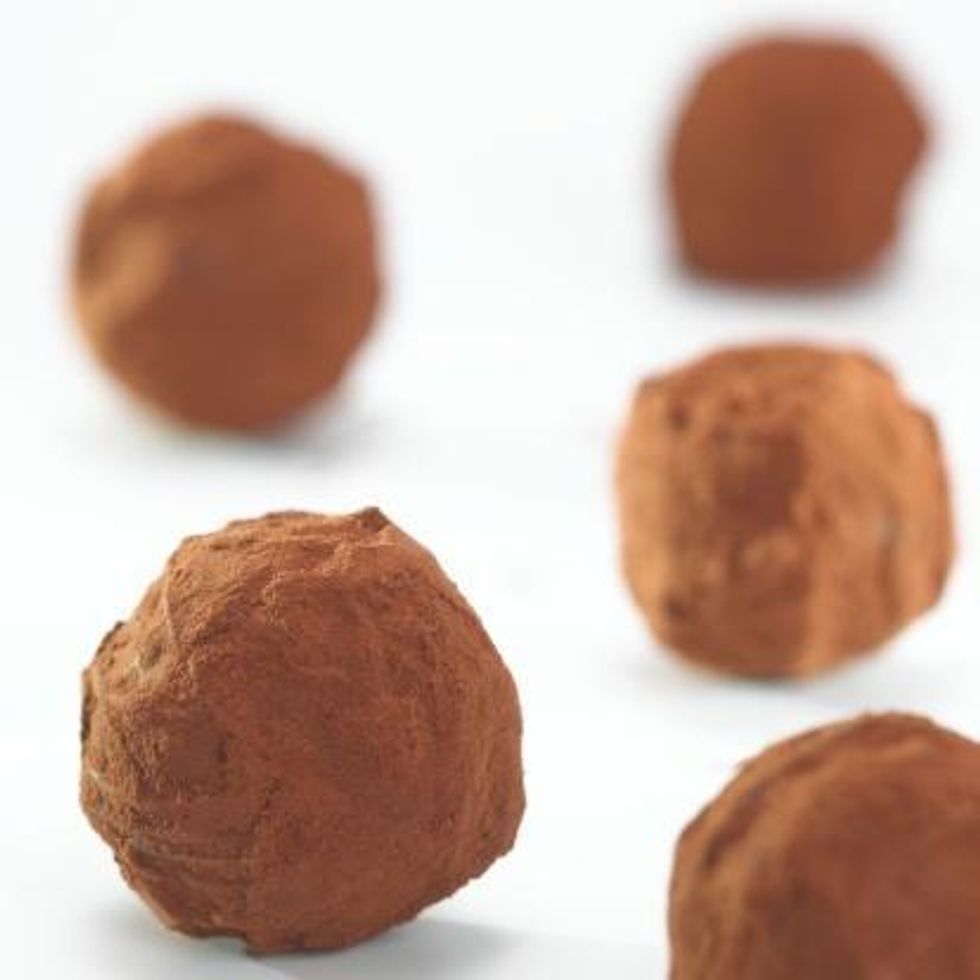 The tried and true combination of chocolate and peanut butter will never grow old, and neither will your love for these homemade truffles that will rival any high-end (and too expensive) brand. Here's how to make an after-dinner (or anytime) treat that will have you going nuts over peanuts and chocolate. Makes 8 truffles.
Ingredients:
½ cup crunchy peanut butter
½ cup puffed rice cereal, crushed (place in a closed plastic bag and mash with a spoon until crumbled)
3/4 cup melted chocolate (use semi-sweet chocolate baking chips like Hershey's, and microwave until smoothly melted)
¼ cup chopped peanuts
¼ cup granola (no fruit)
¼ cup cocoa powder
In a large bowl, combine all ingredients (aside from the cocoa powder) with a spoon until evenly mixed. Cool for 10 minutes in the refrigerator. Divide the mixture into 8 segments and roll each portion in your hands to form a ball. Roll the balls into the cocoa powder and set on a cookie sheet. Chill for at least 3 hours to firm up. Watch the clock intently and dive in when they're ready to be scarfed down!
Cheesecake "mousse"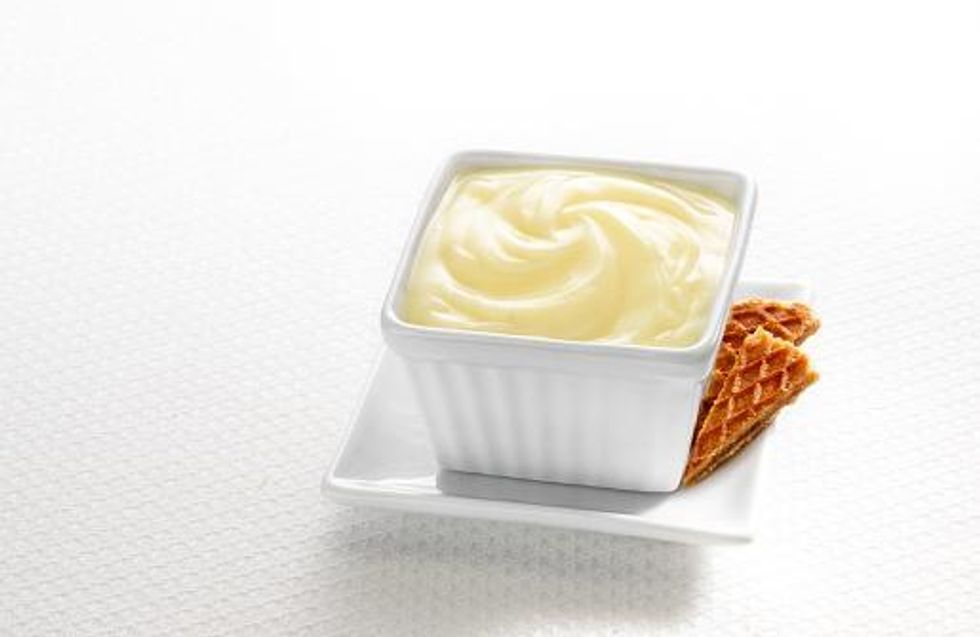 Why sit around for hours waiting for a cheesecake to bake when you can whip up a mousse-like cheesecake dessert that's incredibly simple to make? This treat is rich and silky and tastes oh, so gourmet. Cheesecake was never so easy. Makes 2 big servings, 4 smaller ones.
Ingredients:
8 oz. cream cheese (solid, not whipped, such asPhiladelphia cream cheese)
¼ cup ricotta cheese
¼ cup non-fat Greek yogurt, plain or vanilla (try Chobani)
¼ cup sugar
1/8 cup heavy cream or half and half
1 teaspoon cinnamon
½ teaspoon vanilla extract
8 crushed Nilla wafers
Combine all ingredients aside from the Nilla wafers in a blender until smooth and silky. In the bottom of a serving glass, fill with a portion of the crushed Nilla wafers and pour the mixture on top. Chill overnight, covered, and enjoy for dessert the next day. Even you will be impressed with what you've whipped up!
Baking is overrated. Dessert can be a breeze with no-bake treats that are as impressive as they are delectable!