What I Eat In A Day - With Nutrisystem®
I've tried them all.
Every diet on the market? I've tried it. Some work (for a short time) and some proved to be that fad diet stereotype—nothing but a hoax. I also tried doing it on my own by pure willpower but nothing served as a long-term lifestyle change. But then I signed up for Nutrisystem®.
Losing weight isn't always easy but Nutrisystem® is the helping hand I need and continually provides all the guidance and skills that keep me on track. I was truly shocked by how delicious and unrestrictive the Nutrisystem® meals are. When starting a new diet, I always prepared myself for bland food and intense cravings that sent me back to junk food and takeout. But the food on Nutrisystem® is far from bland—it's seriously yummy! I have zero cravings, their food is that good.
To show you just how excellent Nutrisystem® is at helping you hit your targets while still delivering mouth-watering meals, here's what I eat on a typical Nutrisystem® day:
Breakfast - Superfood Smoothie Bowl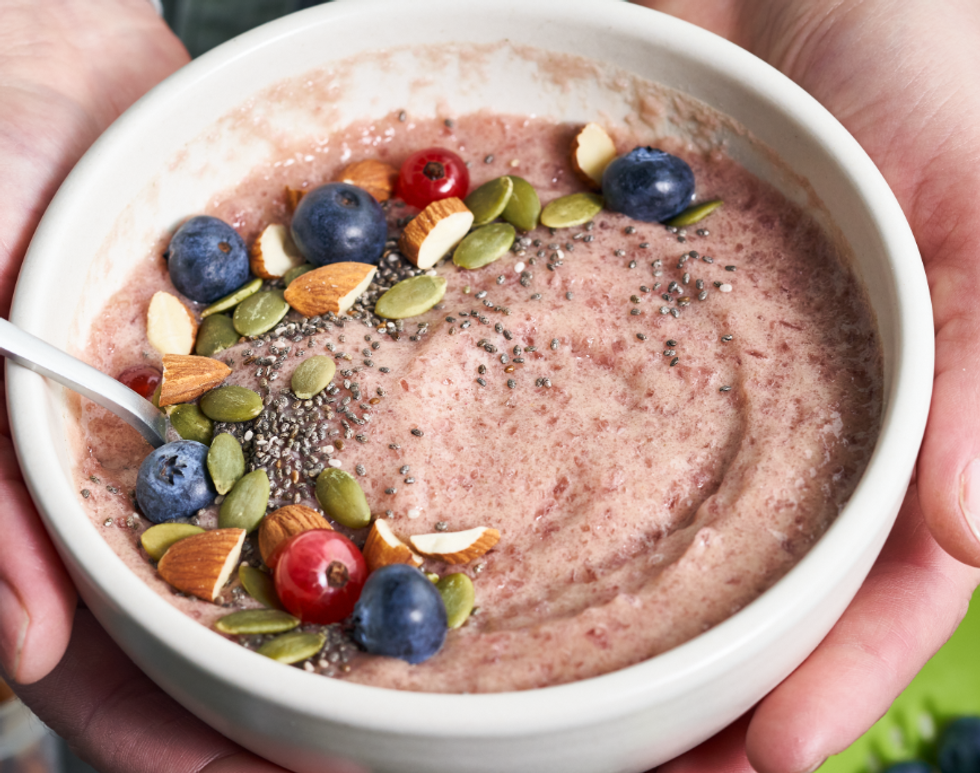 I never considered that a smoothie could be a meal until I tried this one! The Superfood Smoothie Mix from Nutrisystem® provides the sweet taste of strawberries and is more than enough to keep me full until it's time to eat again. It's so great when I want a sweet breakfast! It's also super easy to make it into a smoothie bowl on those busy mornings. I love to top it with nuts, seeds and my favorite fresh fruits.

Snack - Smoky BBQ Crisps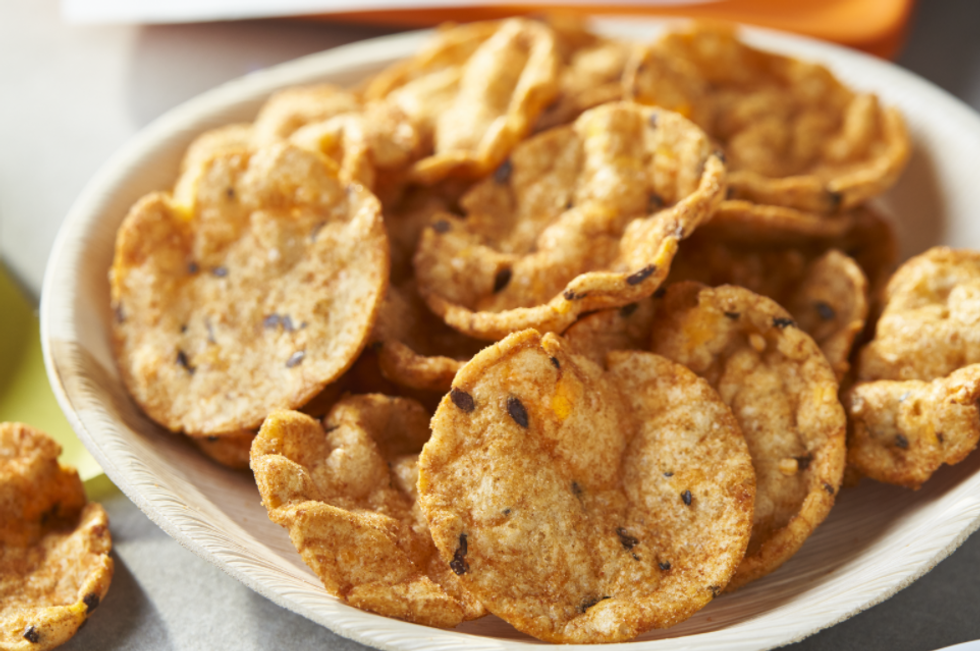 I used to be addicted to chips but I've made the switch to Nutrisystem®'s Smoky BBQ Crisps. They're crunchy and super flavorful—an on-the-go snack that my taste buds adore. I haven't reached for a bag of chips since trying them.

Lunch - Grilled Chicken Sandwich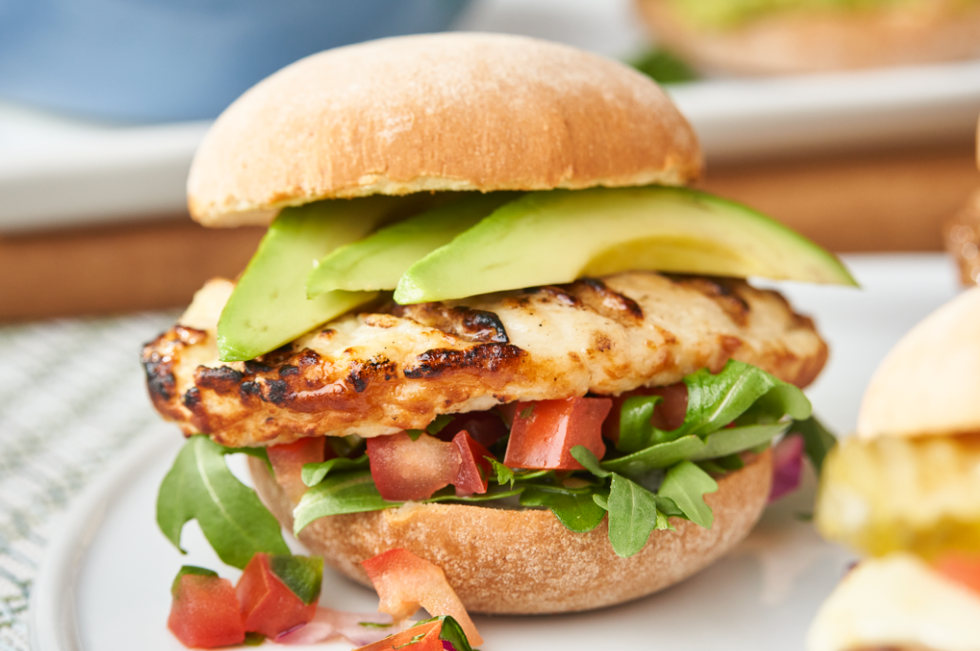 Who doesn't love a grilled chicken sandwich? Add in arugula and tomato, then top it off with avocado slices? I'm completely sold and ready for lunchtime. Precise portions mean I never waste time and effort planning and prepping my meals. Nutrisystem® does all the heavy lifting. All I have to do is enjoy the pre-portioned, ready-to-eat meals they deliver to my door.

Dinner - Rotini And Meatballs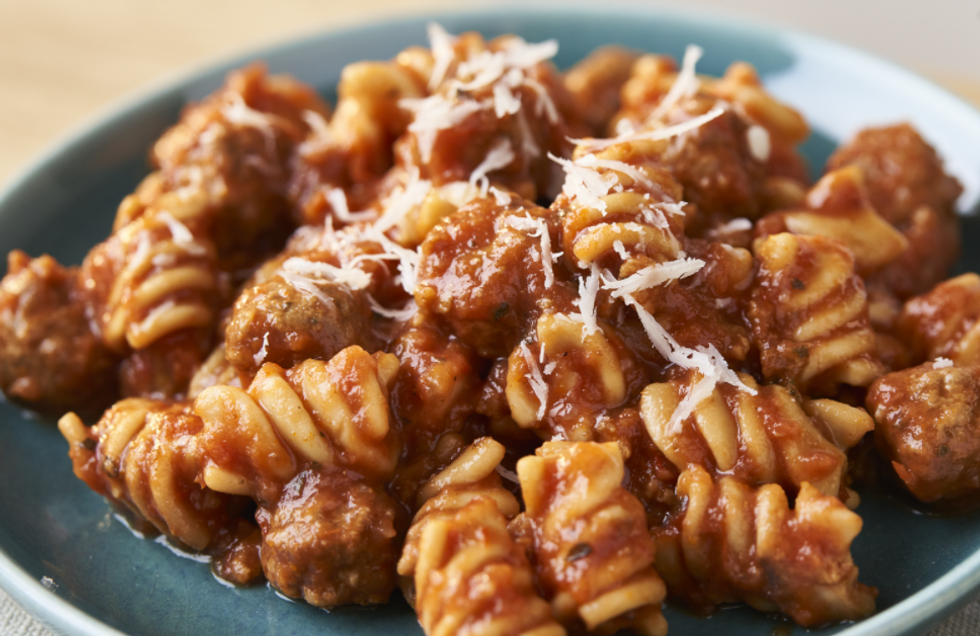 Once again, I was in the mood for Italian—nothing new there! Last night I had the pizza which was so yummy, I opted for the Rotini And Meatballs tonight. It was just as good! How great to come home to a delicious dinner that I can heat and eat. Gone are the days of ordering takeout and grabbing another bag of chips. Now, thanks to Nutrisystem®, I feel like an accomplished adult at the end of my very long day.

Dessert - Vanilla Ice Cream Sandwich
Never skip dessert is my motto and thankfully, with Nutrisystem®, I don't have to. Even though I'm not a massive ice cream fan, these Vanilla Ice Cream Sandwiches are my new favorite dessert. They're so creamy and the vanilla flavor is just right. Plus, the chocolaty sandwich tastes awesome. This dessert has it all!
In addition to the easy, convenient and delicious meals and snacks from Nutrisystem®, I also get to add in some of my favorite healthy grocery additions. Non-starchy veggies are unlimited and I can also enjoy high-protein and fiber-rich add-ins like fresh fruit, nuts and yogurt. Talk about simple and satisfying!
Although I've been on Nutrisystem® for a month, I'm still surprised by the quality, variety and amazing taste of everything on their menu. I never would have imagined that a weight loss plan that actually works for me would allow me to eat my favorite foods six times a day!
If you're struggling to find a plan that works for you, check out Nutrisystem®. I started with the Uniquely Yours Plan, but there's also a Partner Plan, a Vegetarian Plan, a Diabetic Plan and so much more. Their comprehensive program can help you tackle your weight loss, teach you what to eat and support you as you level up your lifestyle. Plus, I love their free NuMi® app and use it all the time for extra guidance and support when I'm dining out or going to a party. There's also a fantastic blog, The Leaf, complete with tips and recipes so you're never alone.
Nutrisystem® has helped me look at my weight loss journey in a positive light. Thanks to their delicious meals and helpful tips, I get closer to hitting my goal weight with every passing day.
UPDATE: The awesome folks at Nutrisystem are extending a new special offer to our readers. Save 50% OFF Nutrisystem Meals & Shakes!