I've had bangs for over half of my life, so I have quite a bit of experience in maintaining them.
I first had bangs forced onto my forehead as a child, just like many of my peers growing up in the late '90s and early 2000s. I didn't put much thought into them until I reached middle school, when I became decidedly emo; I brought a photo of Paramore's Hayley Williams to the hairdresser to perfect my crowning, Hot Topic-esque side fringe. Then, society welcomed Zooey Deschanel as our patron saint of the quirky girl empire, and I copied her rounded-out blunt bang in solidarity for my remaining time in high school. It was only during my lazy college years that I did not sport a bang. But, sure enough, I subsided my post-grad crisis with spontaneous curtain bangs, which I've slowly but surely shortened since. Today, I happily rock shorter bangs that fall above my eyebrows, a style I think accurately conveys, "I'm a little edgy, but I also used to shop at ModCloth."
personally i believe wanting bangs is almost never about wanting bangs and if u want bangs u should go to therapy first
— jugs bunny (@alliewach) February 7, 2018
All of that is to say I'm very well-versed in the world of fringe, and whenever I'm asked how I keep up with such a notoriously laborious hairstyle, I tend to just offer a shrug; I've got my routine nailed down for just about every iteration of bangs. I'm also tired of the trope that getting bangs are always a regretted decision, or a sign of instability—we just want to have fun with our hair! With my expertise and a little supplemental research, I'm here to pass along my knowledge of bang ownership.
Dry Shampoo
Don't tell me you've thought about getting bangs without having first stocked your bathroom with dry shampoo. I use actual shampoo my bangs every day, so dry shampoo isn't really meant to de-grease them; I use it more as a preventative measure. If you're worried about your hair getting oily throughout the day, try spraying dry shampoo in the roots of your bangs when you're getting ready. It can help deter the oil before it even starts to show and give the hair a nice added texture.
Careful with Face Products
On a similar note, it's important to be extra mindful of what products you put on your face when you have hair laying on it. Of course, taking care of your skin is important, but try to scale back if you can on your forehead area. After applying the products, keep your bangs out of your face and wait for all your moisturizer and serum to totally dry before releasing them.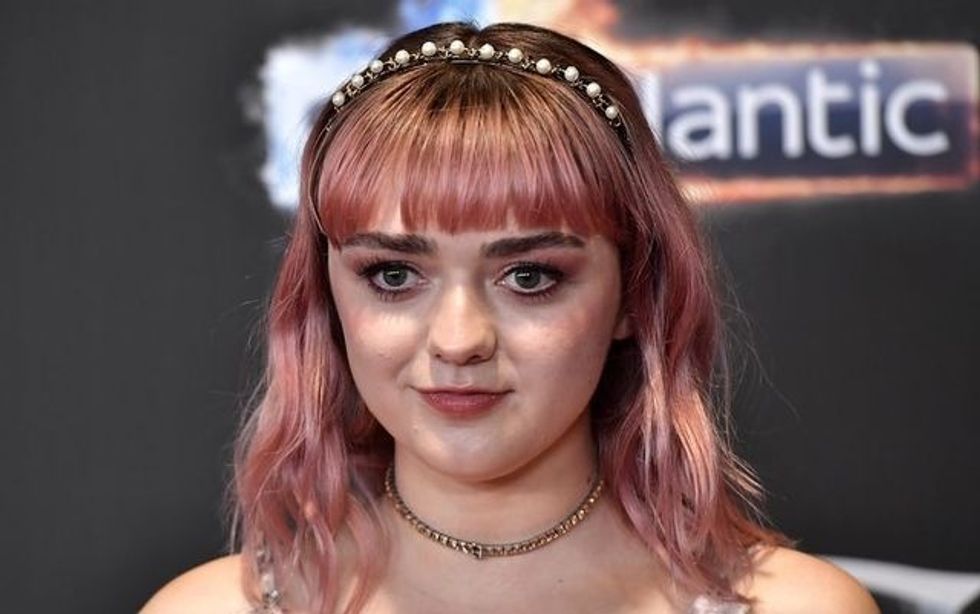 A Little Hairspray
If you find that your bangs are really, truly not cooperating, a helpful tip is to spritz a fine-tooth comb with a tiny bit of hairspray and then gently brushing them through. But less is more here! This method can help keep your bangs in place without making them look crunchy, like an overdose of hairspray often can.
A Little Flat Iron
Unfortunately, no matter what hair type you have, there's a pretty good chance you might have to use a heat styling product to keep your bangs looking their best. For longer bangs, blow dryers and a round brush often do the trick, but tiny travel straighteners like this one are perfect if your bangs are shorter, or if you just wake up with ridiculous bedhead.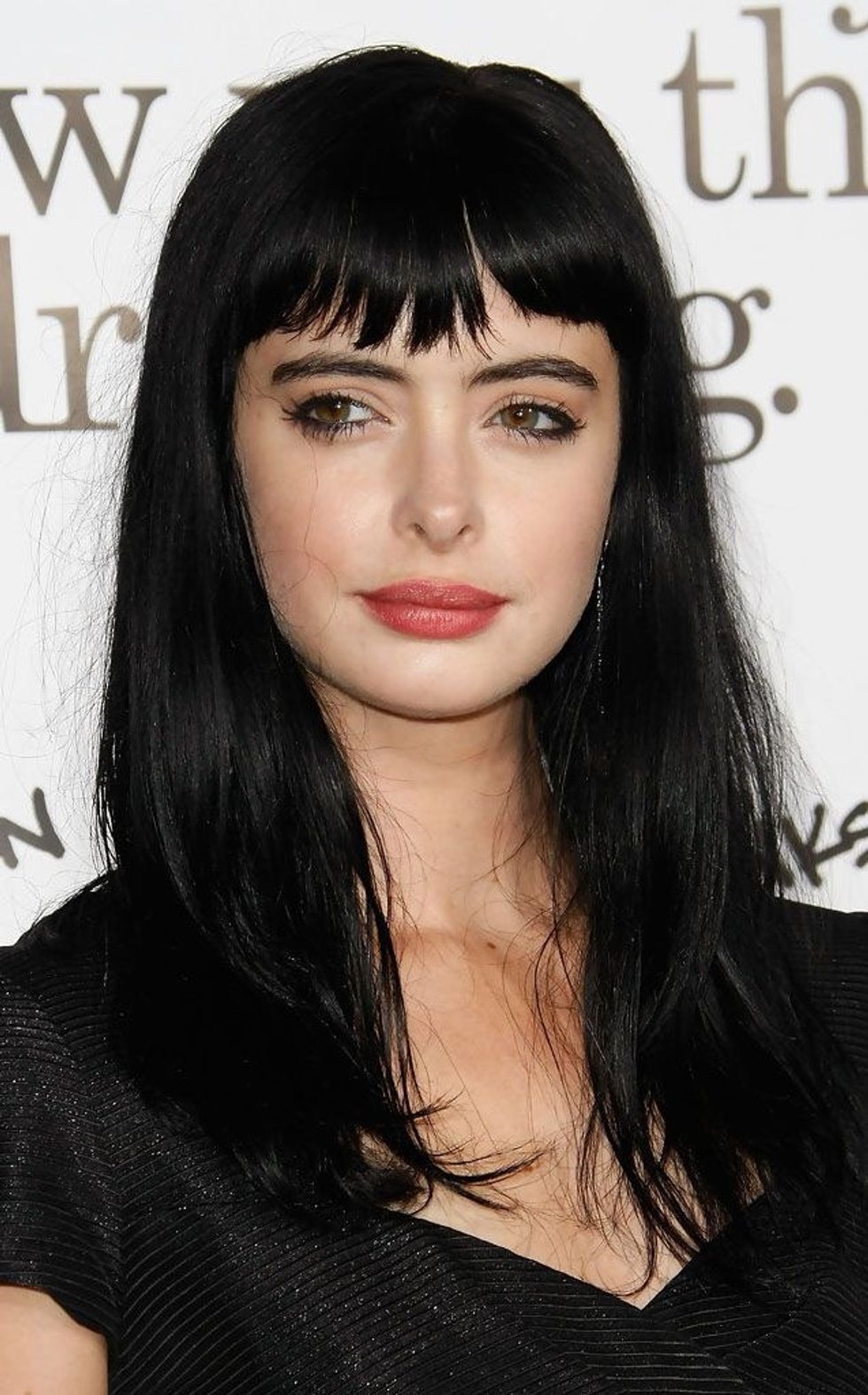 Complimentary Trims
Although taking matters into your own hands is often tempting, check with your salon before grabbing the scissors yourself. Some salons will offer bang trims for free in-between your regular visits, or at least for a minimal price.
Cut Them Dry
Whether in the hands of a professional or trying to go about things yourself, make sure you cut your bangs dry. Especially if your hair is curly, if cut wet, it can shrink up to be way shorter than you bargained for.
Keep Accessories on Hand
Bobby pins, headbands, and hats are all your friend on days where the forecast is extra rainy or you know some major sweating is going to happen. Good thing barrettes and headbands have been having a major moment in fashion lately and are available just about anywhere these days.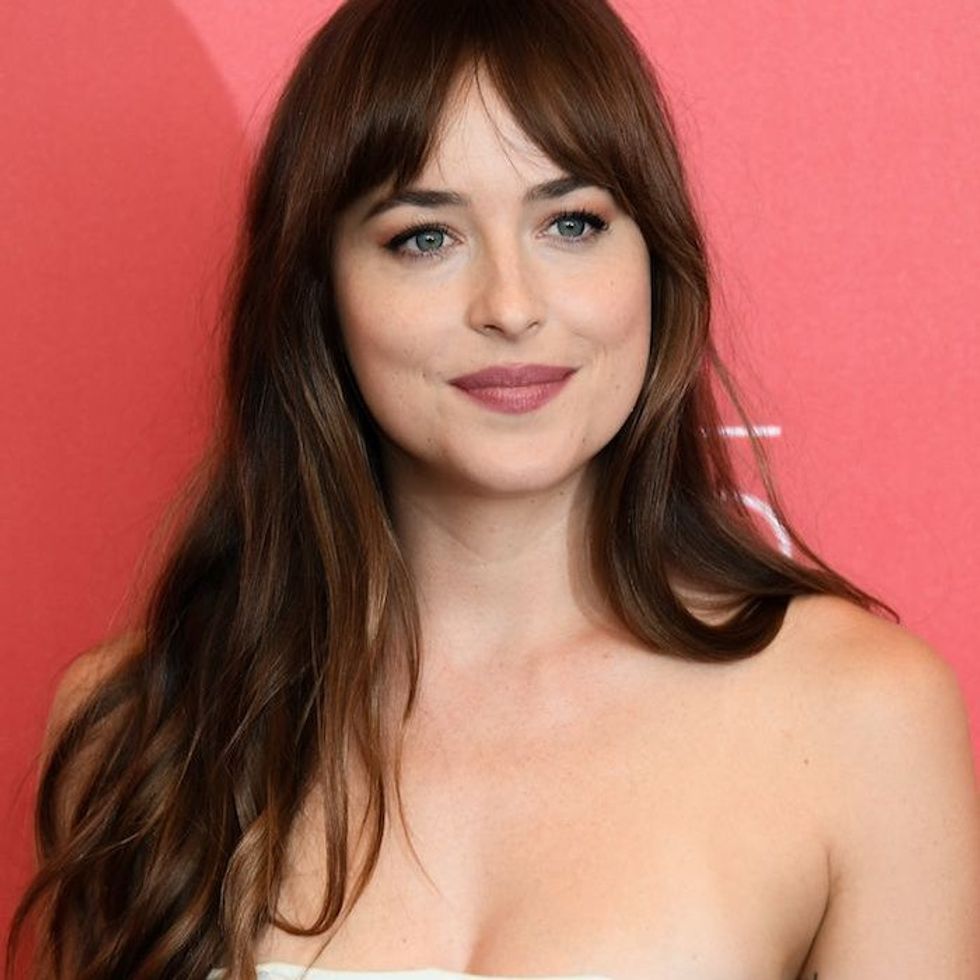 Having bangs does require a little time for TLC, but once you've found a fringe that suits your face, the extra effort is totally worth the stylish outcome.