Our Editor's Beauty Bag, Revealed
Since we're always writing about fashion and beauty, we're always trying new things and getting our new recs from — you guessed it — each other.
Sneaking a peak into each other's bags is one of our favorite pastimes! It reveals not just what we like, but what we actually reach for on a daily basis. It's the most fun way to discover new products.
This week, we asked one of our beauty editors to show us precisely what's in her bag, and which items she can't live without. Here's what she had to say:
I swear by Hairstory. If my hair looks great, the rest of my look falls into place; Hairstory keeps my locks looking healthy and fresh, no matter what.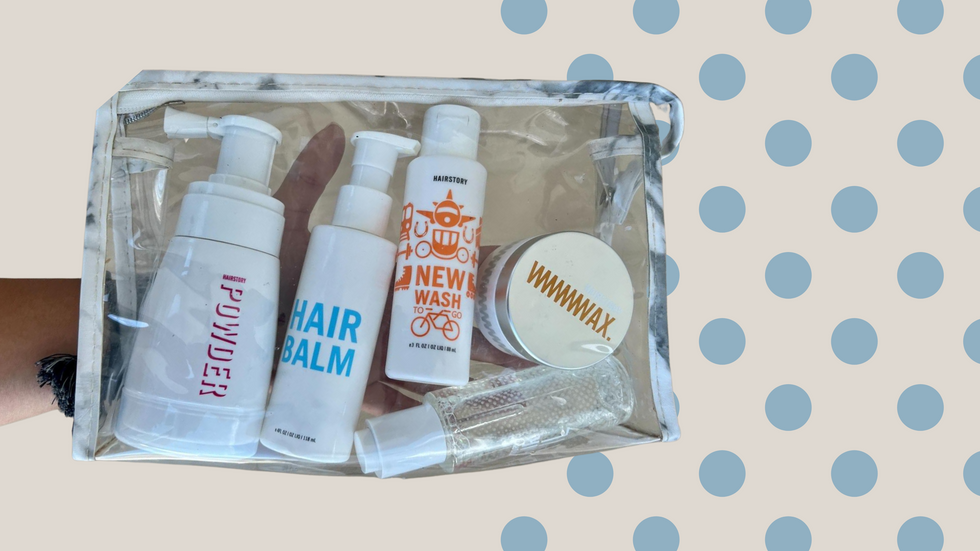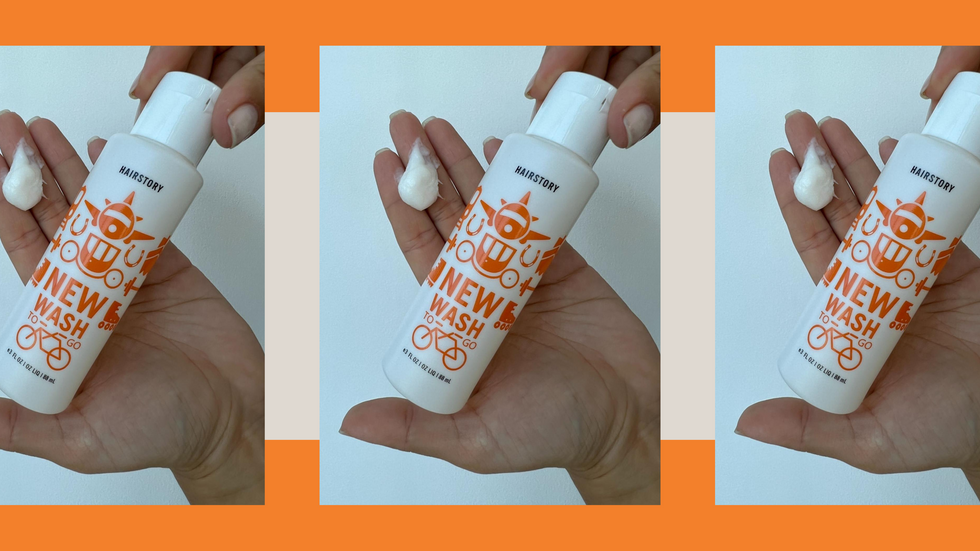 It's iconic. I wanted to get away from shampoo, and this formula both cleanses and conditions without harsh sulfates or detergents. After a brief adjustment period, I now have the best hair of my life. I only wash my hair every few days now, but I keep a travel-size version in my bag in case I end up staying over at my boyfriend's place on a wash night.
He makes fun of me for looking down on his 2-in-1 shampoo-conditioner when I technically also use a multitasking formula, but mine is so much better! His isn't made with gentle essential oils and naturally-derived ingredients designed not to harm hair or the environment.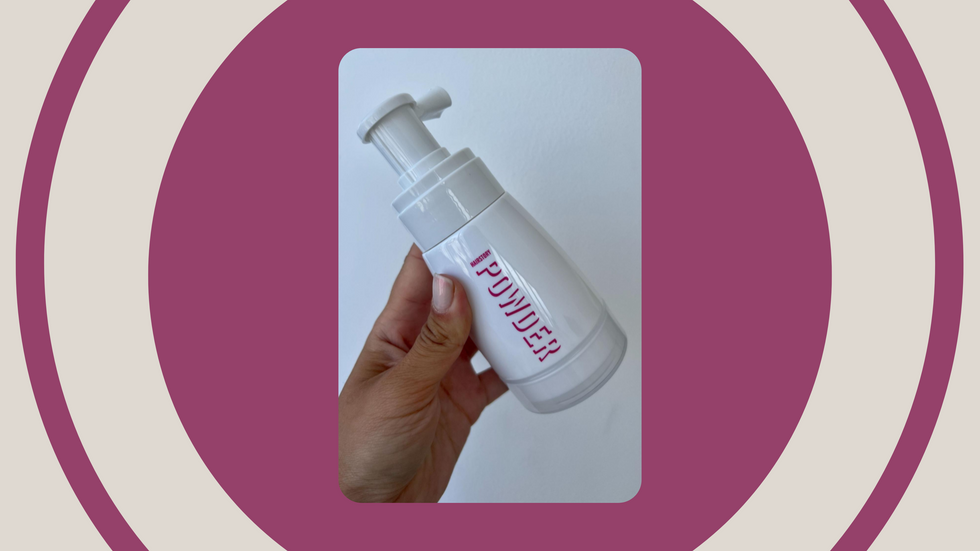 I love the packaging on this one. If the weather's particularly gross — looking at you, summer heatwaves — this Powder is the perfect refresher. The translucent powder absorbs oil, adding tons of texture and bringing body and lift to my second-day hair. It's like a dry shampoo without talc or aerosol spray.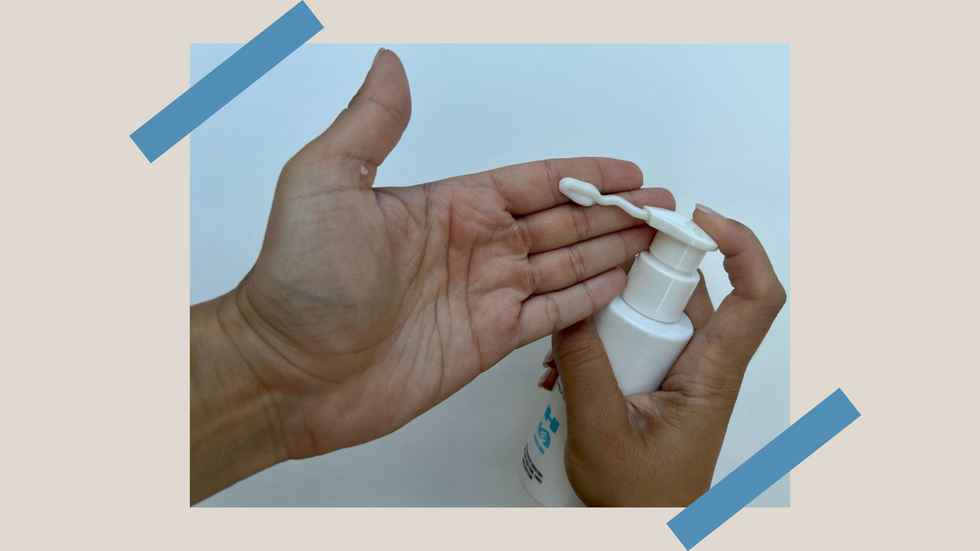 My hair's got some wave to it, but if I want to really bring it out, this Balm is all I need. This lightweight moisturizing cream quenches my waves without leaving any crunch or stickiness.
All I do is add this after a shower and skip the blow-dry. Air drying is so much healthier than heat, and I get that fun bounce.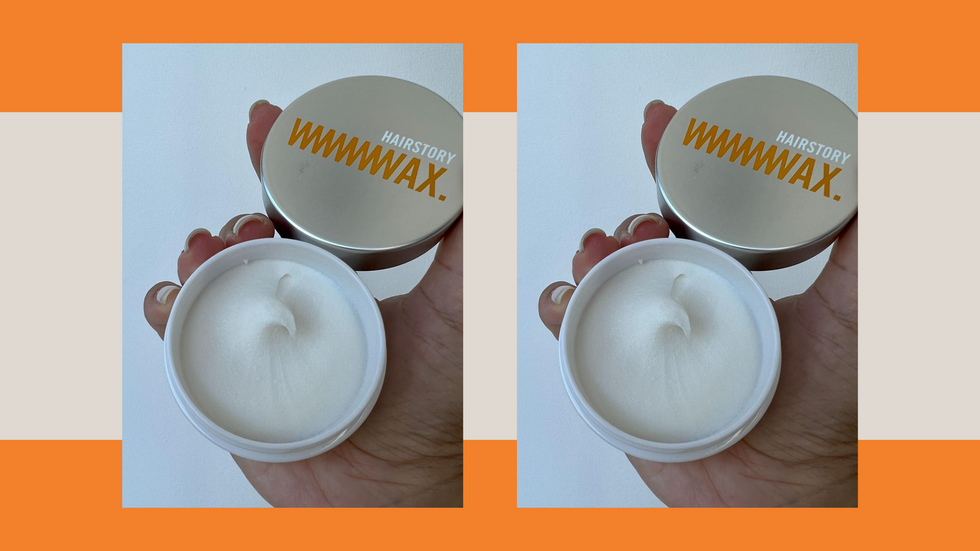 I'm growing out my bangs, so every day is a fresh horror until I add my wax. This is legit magic! It's not too watery or sticky and even if my bangs are parting weird or straight up, this will tame them into something cute and workable.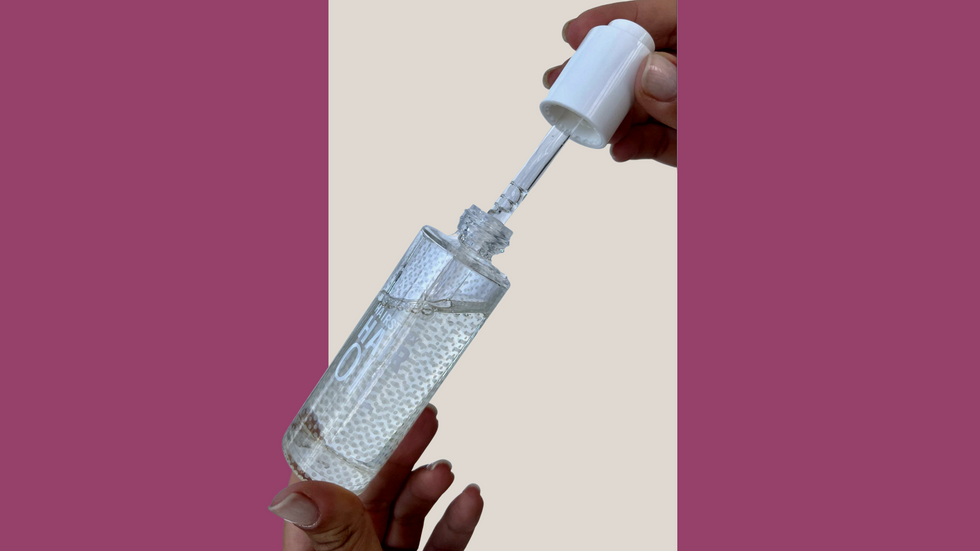 Goodbye frizz. This is a daily treatment that I LOVE. It's so versatile. I use it on damp or dry hair and it just adds that bit of shine that makes you look like you stepped off the cover of Vogue.
Now that we know what's in the bag, what's the one item you can't live without?
If I could only take one beauty item with me to a desert island, it would be the New Wash! It's the first item from Hairstory I purchased and it completely changed the way I view my haircare. I threw out anything with harsh detergents because I'm confident that all Hairstory's styling products will continue to be effective and healthy.
I always keep my Hairstory essentials on-hand, whether I'm traveling or heading to the office - I can pop into the bathroom and give my hair the touchup and love it deserves.
Plus, they have a sustainability focus! Once you buy a product, you can opt for a refill, and pour it in the original product bottle — less waste!
Hairstory is such a win-win for me – their products work and they're good for me. I don't think I'll ever leave the house without a little Hairstory in my bag. I'm definitely done keeping these game-changers to myself.