Our Top 5 Gym+Coffee Picks For Women This Summer
Summer has finally arrived, so it's time to refresh your summertime wardrobe. This year we're stocking up on activewear because what better way to enjoy the sun than in the most stylish and comfortable clothes you can find?
Our editors have tried a lot of brands but we are loving Gym+Coffee.
Whether you're working out in the gym, doing yoga in the garden, or just lounging at home, Gym+Coffee is the brand to stock up on this summer. Not only will you beat the heat, but you'll look and feel great doing it in their great tanks, shorts, and outdoor pieces.
Here are our top 5 favourite picks for women this summer (keep reading for an exclusive discount!):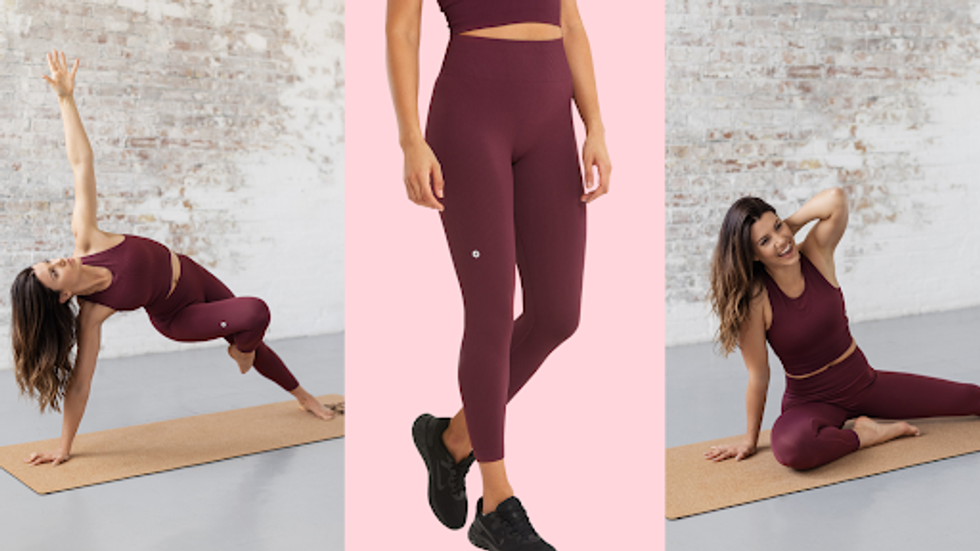 The Lotus Rib Knit Leggings are a pair of super stretch seamless leggings, perfect for light movement. They come in Lilac, Khaki, Rosewood and Desert Berry. There's also a matching Lotus Rib Knit Bra that pairs with the leggings for the perfect yoga, or casual on-the-go summer outfit.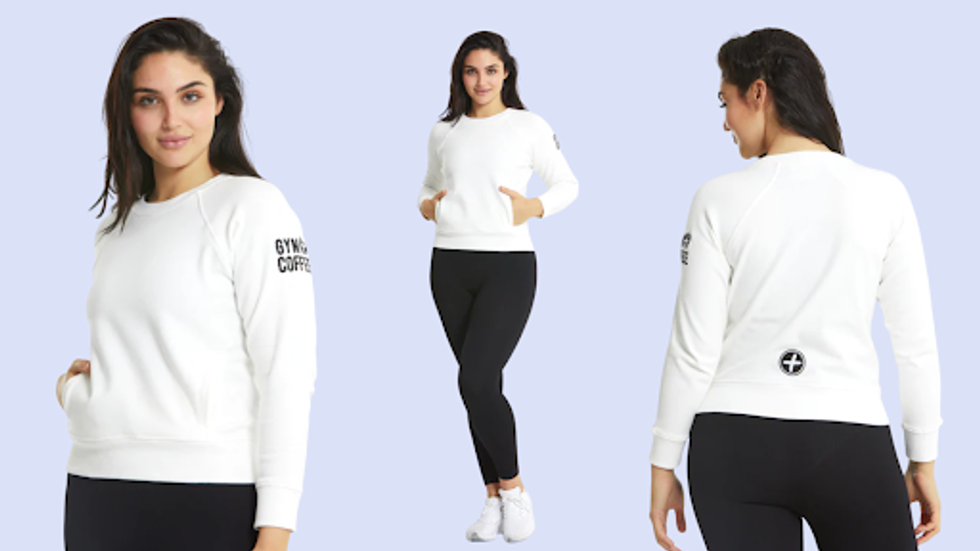 This Chill Crew is one of our favourites.It comes in 5 colours: White, Orbit, Seafoam, Flash Pink and Light Honey. This fabric is so soft and we love the raglan-cut sleeves. The best part is the hidden front pockets for convenience. You'll definitely want this sweater for all your relaxing days out or lazy days in!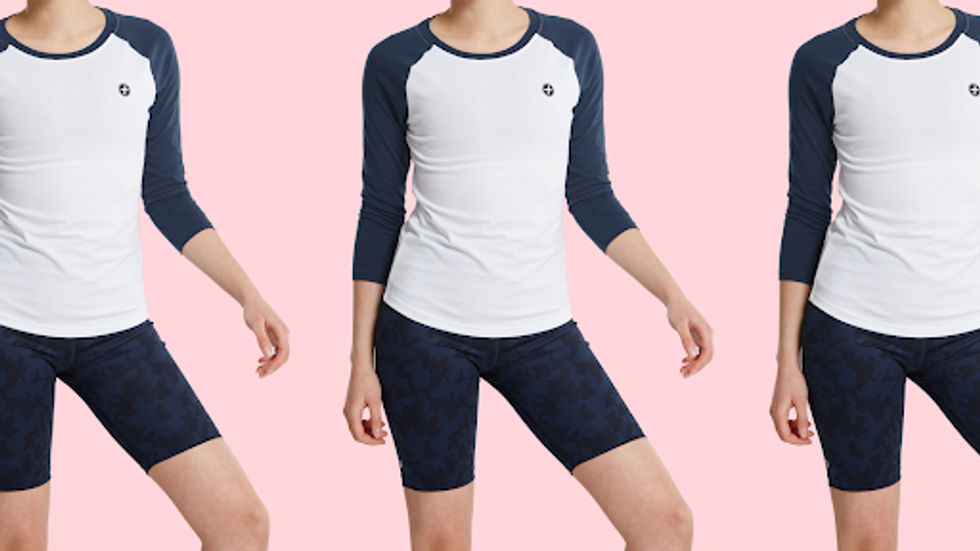 This Home Run Tee has a cool, retro vibe. It comes in five bright colours: Desert Berry, Metal Blue, Flash Pink, Petrol Blue and Seafoam. The ¾ length raglan sleeves are classic but also perfect for the days of in-between weather and light workouts. Rain or shine, this top is a must-have option you need to keep in stock.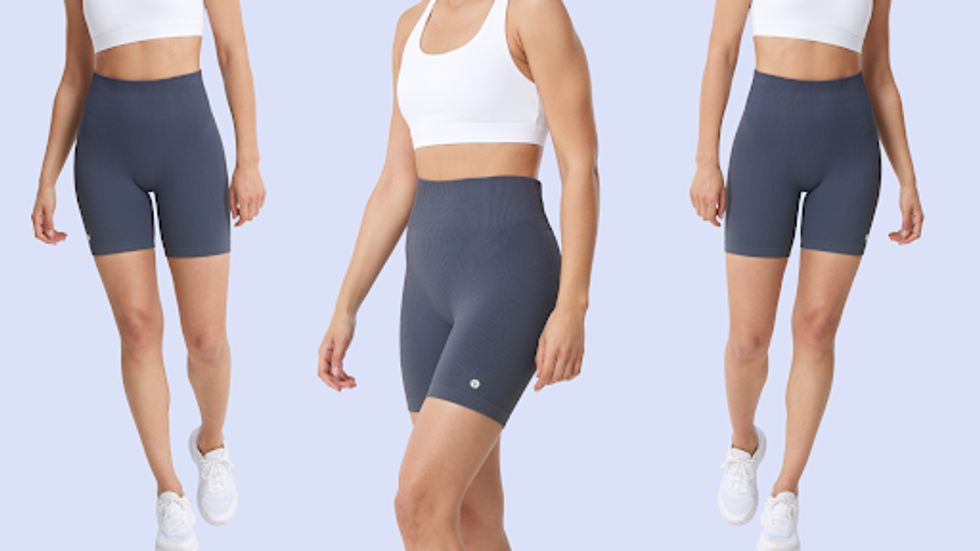 Biker shorts are a summer essential. These Lotus Rib Knit Bike Shorts in Orbit are what every girl's summer wardrobe needs. They're seamless and made with sustainable, super stretch, super comfortable fabric of the highest quality.
Wear them training or on a hike. Pair them with a cropped top for a casual fit or an oversized t-shirt for a chill look. You could even wear them under a long summer dress for extra comfort (great for stopping the chafe)!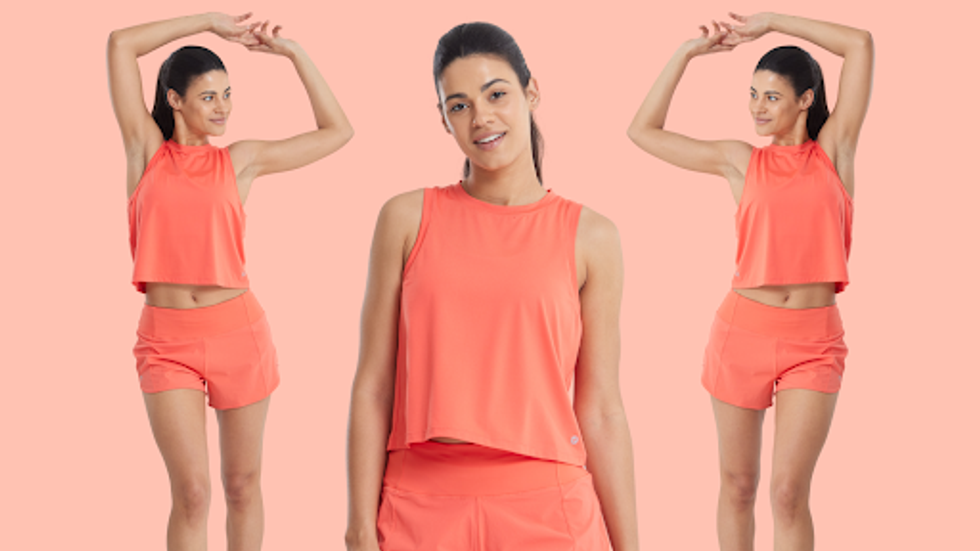 It's the season of watermelon and we're embracing it in every way! This Boxy Crop Vest in Watermelon is perfect for a hot summer day. It's designed with soft, stretchy fabric and the sleeveless design is both stylish and keeps you cool on the hotter days ahead. It comes in yellow too!
We love how versatile Gym+Coffee's products are — not only are they great for the gym, but they're fashionable, too. Gym+Coffee also makes a conscious effort to use recycled fabrics and sustainable practices!
Their line ranges from £25 for essentials to £100 for jackets which is very affordable for the quality of the materials compared to other activewear brands we've tried.
Gym+Coffee is more than just a clothing brand; they're a community. They organise events like the Summer Stretch Series, WellFest, running clubs, monthly yoga sessions and online classes and seminars.
Join the Gym+Coffee community this summer and get all your wardrobe essentials sorted. Check them out, you can thank us later!
Limited Time Offer: Shop the Gym+Coffee Summer Sale and get up to 50% off! Follow this link to shop!
Offer Expires In