How to pack for one week with 10 articles of clothing
Save space without having to sacrifice your style this summer.
Memorial Day weekend has come and past, meaning it is officially time to start making your vacation plans.
Whether you'll be driving, flying, or going old-school and looking at train schedules, one thing remains the same: it's better to pack lightly. And it's entirely possible! Wherever your journey takes you, these ten items are bound to keep you fashionable for at least a week in the sun.

White Buttondown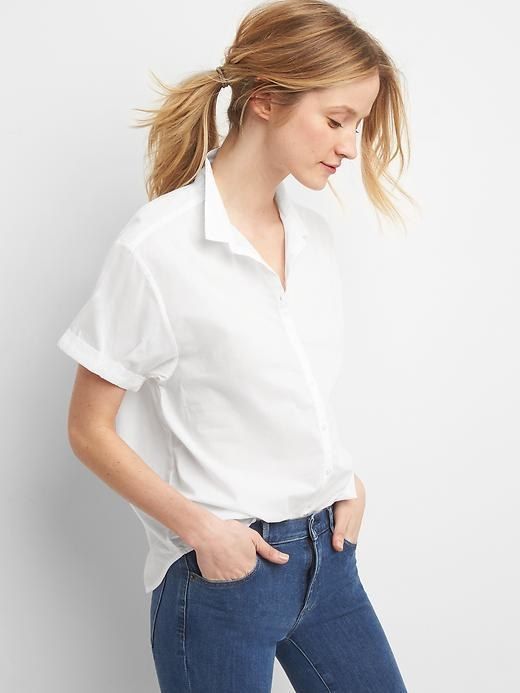 Nothing is more effortless of versatile than a good ol' button down shirt. For business and professional settings, it helps you look put together. If you want to be more casual, it can be a unbuttoned to show off a romantic camisole or tied at the waist to beat the heat. It's also an item in your closet that will work in any season without going out of style.
It's best to make sure it is not formfitting and that it's made of 100% cotton for extreme comfort. This one from the
GAP
is the ideal mix of both worlds.
Cropped Jeans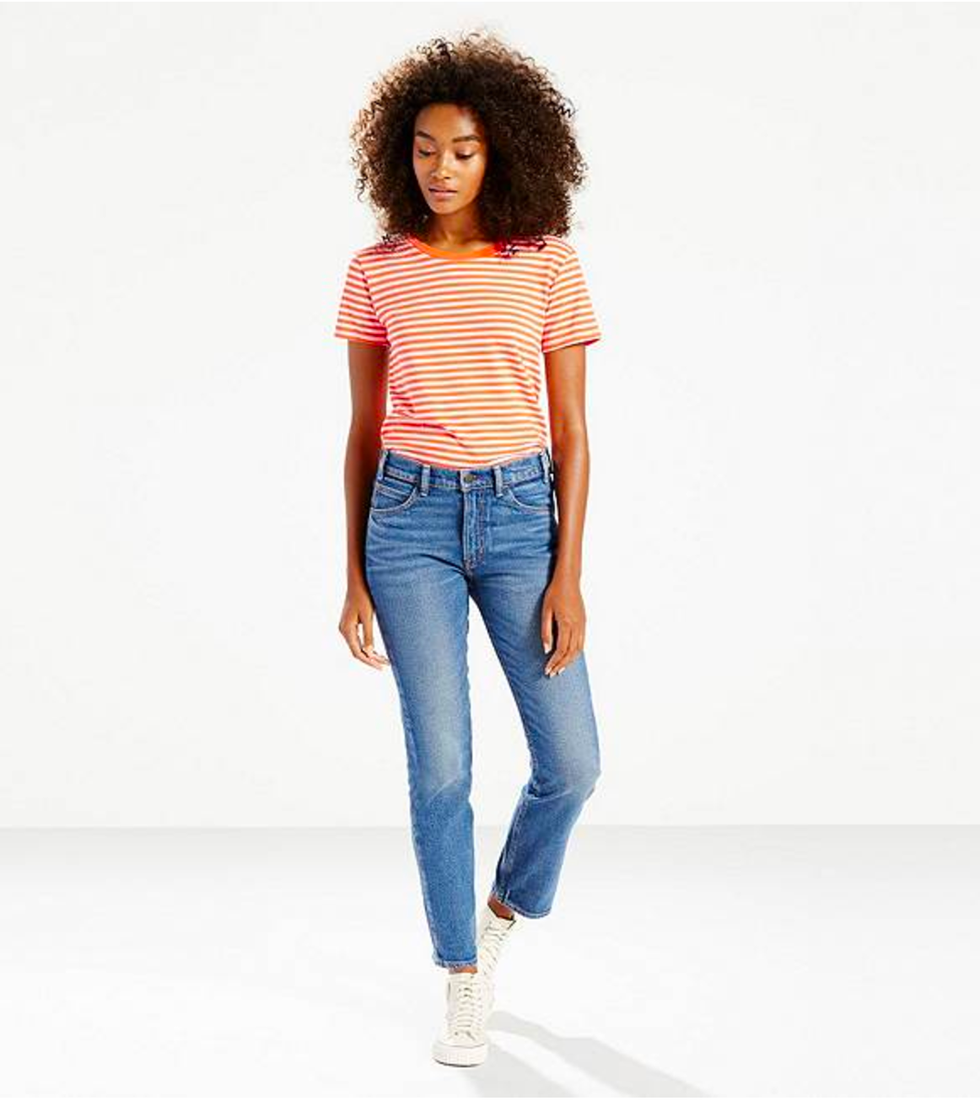 First you needed to purchase the skinny jeans. Then black jeans. Then boyfriend jeans. Now, you're closet needs to make room for the cropped jean. They are an essential for summer, especially during these early weeks when the weather is unpredictable. Throw them on during chilly morning walks or out at night for sunset explorations.
When investing in jeans, you want to be certain to choose a pair that will last well worth the money you're putting in.
Levi
's are an American classic for a reason — they've proved that they never go out of style and can last the test of time.
Fashionable Sneakers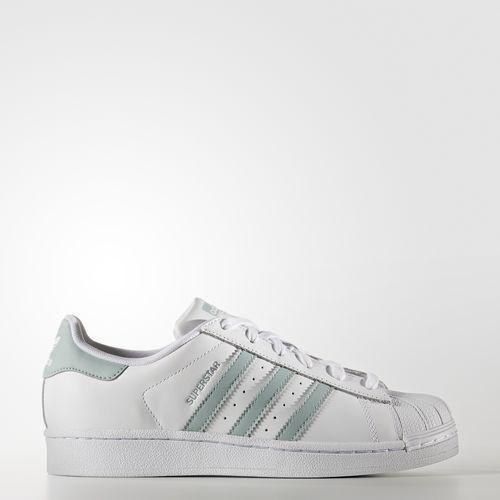 I cannot be the only person who always ends up on a vacation in a new pair of shoes with a million blisters covering my feet, right? Fun fact: there's a way to look great and feel comfortable. Luckily, the emersion of the sport leisure clothing culture has normalized the idea of sneakers with just about everything. Find a pair that is exclusively for fashion wear and reserve them for events outside of the gym.
It's best to go with a style that is relatively neutral and will match with everything in your wardrobe.
Adidas
has many different models to suit every fashionista.
Floral Dress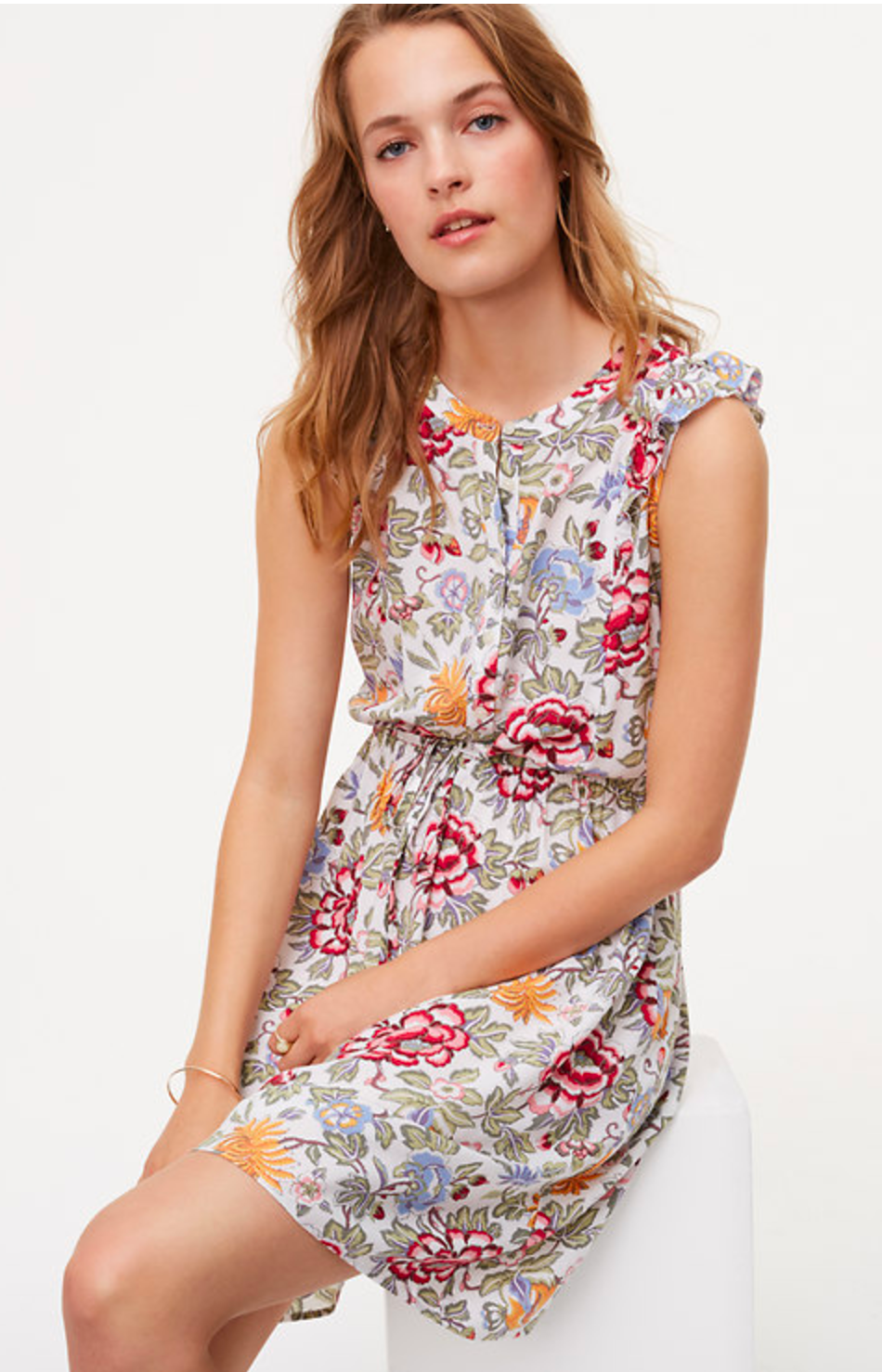 Nothing says summer like wind in our hair, wine in our hand, and floral prints on our bodies. What better way to display them than in a dress? Choose something fun but fashionable enough that it can be worn out to a semi-fancy dinner or when walking the beach without shoes. It's also worth splurging a little bit more on this because it's unlikely a basic shirt dress style will fall out of fashion as quickly as other items in your closet.
Again, comfort is key with changing weather. This dress from the
Loft
is light enough for even the warmest day, but would also pair well with a jacket should it need to transition to night.
Trench Coat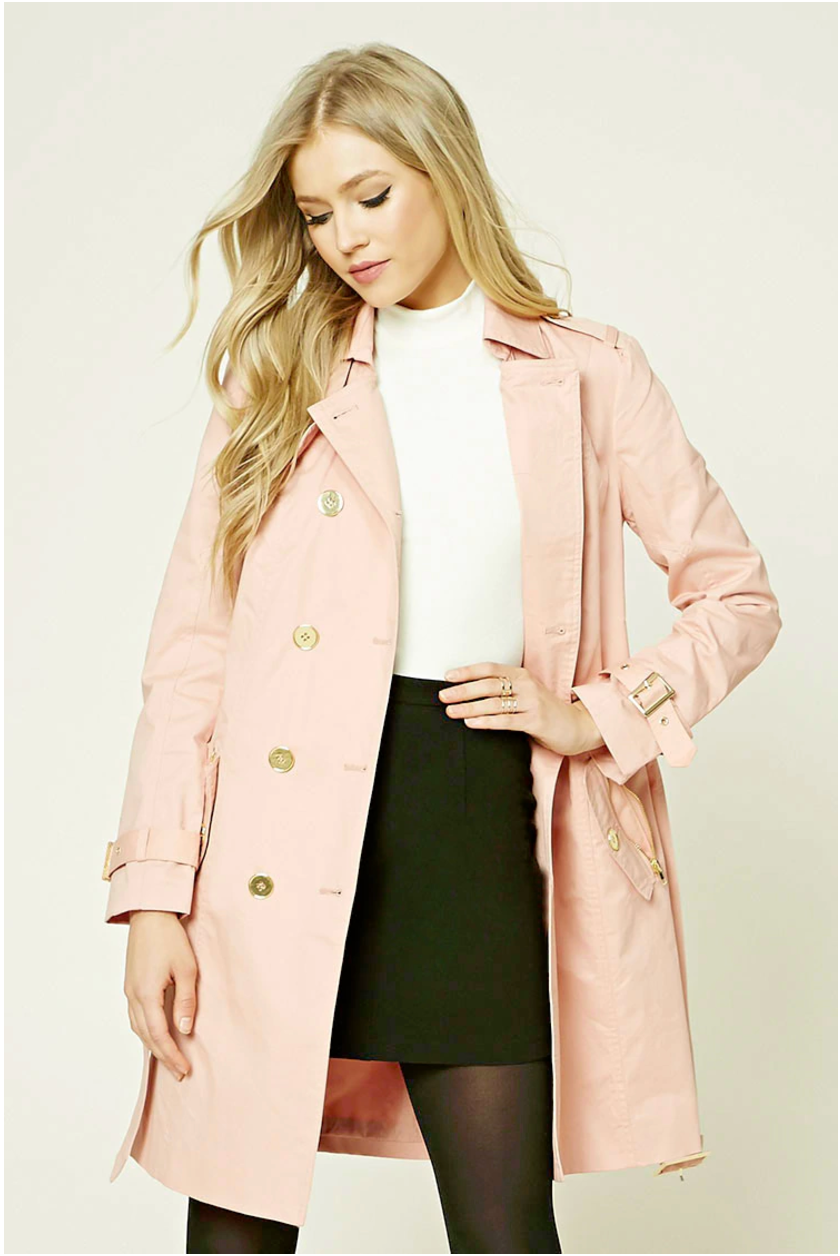 There is no more durable item in your wardrobe than a good coat, especially a good spring coat. Living in the Northeast has made me hardy to the weather — but my trench coat has made me learn not to totally disdain rainy days. Packing an item like this will assure that you are ready even if the weather turns sour. Make sure the length is right around the middle of your thigh and that the color is neutral enough to match with your other attire.
Forever 21
offers a surprisingly affordable style that even comes with a stylish belt to add further dimension to an easygoing piece.
Flatform Sandals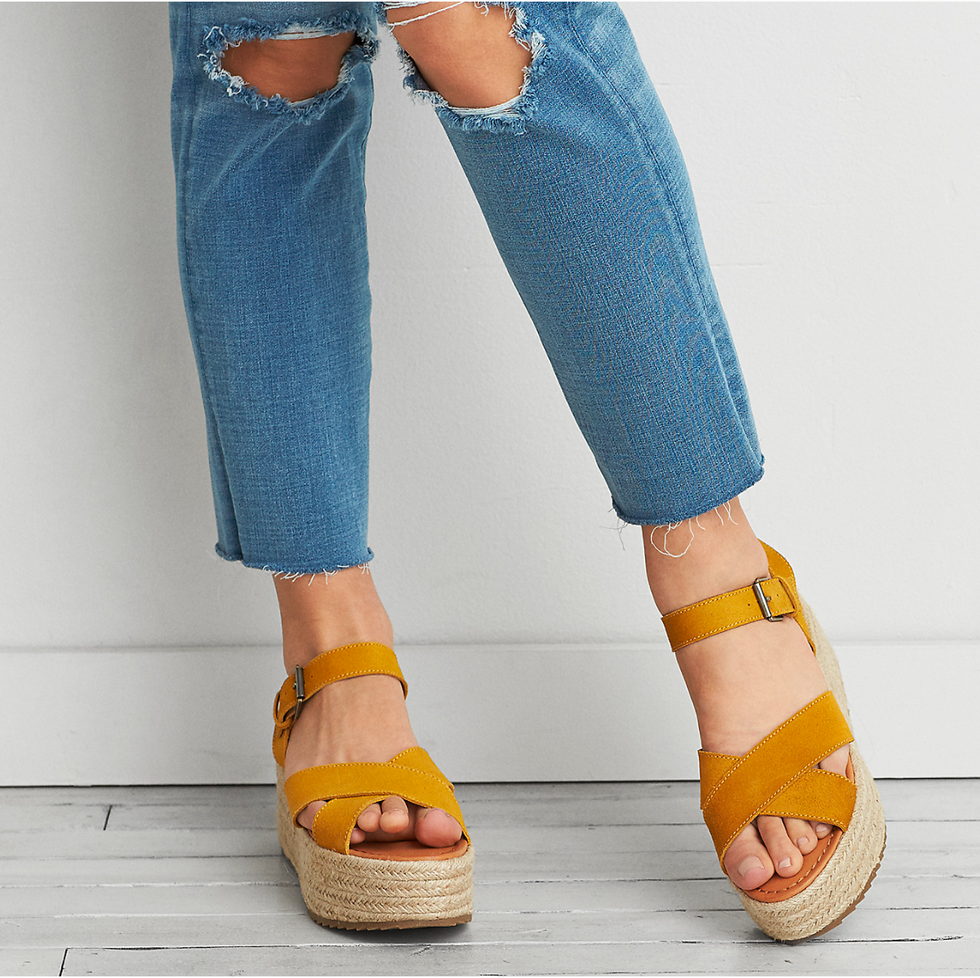 Dress them up or dress them down, flatforms are the shoe of the season. Spoiler alert: they're actually far more comfortable than your average footwear for the summer, and they will look just as good with your jeans as they do with your Sunday brunch best. They will serve all of your dressed to impress needs while away without leaving your dogs barking midway through the afternoon.
Because they're an on trend piece, it's best not to spend a bundle just in case they suddenly become obsolete come fall. American Eagle Outfitters has a stylish selection of the style that won't break your budget.
Denim High-waisted Shorts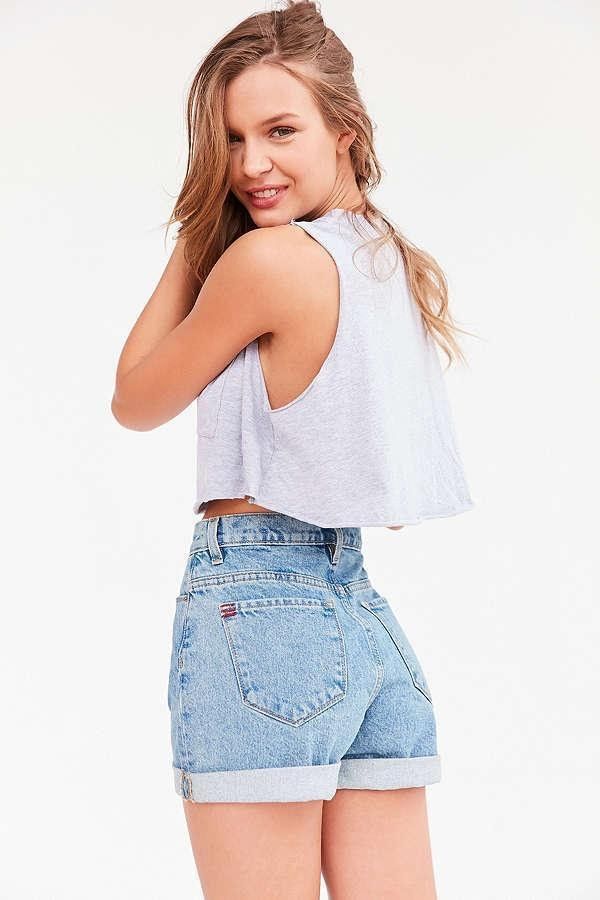 Everyone is wearing short-shorts when the temperatures move on up. Denim shorts have been as symbolic of summer as sunglasses and umbrella drinks. But be careful when picking your favorite pair. You'll want to wear them out and about before shoving them in your suitcase and make sure they're functional in more positions than just standing, staring at yourself in the mirror. Bend and snap a few times before folding and packing.
These are usually a well-worn item, so think about how much you want to spend. Urban Outfitters has a fairly large selection, with sales, but they circulate the styles every year as the items tend to give out after a couple of seasons.
Patterned Tank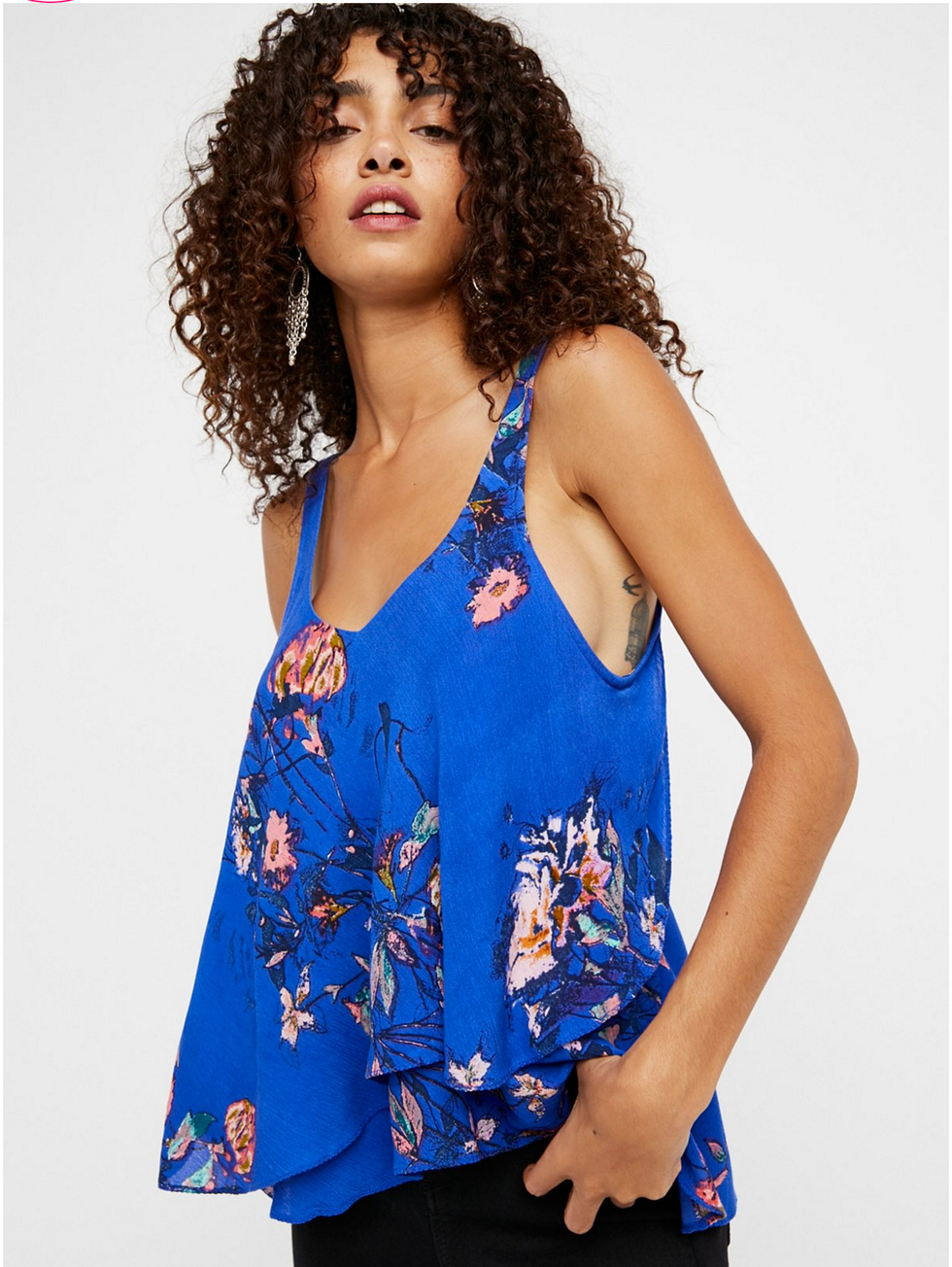 Sun's out, shoulders out, right? Alright, that might not be how the phrase goes, but the only thing more essential to a summer wardrobe than a good pair of shorts is a pretty tank top for when the temperatures rise. Going with a pattern in your favorite color (or at least the shade that most dominates your wardrobe pallet) is a smart move. It will allow you to transition the piece not only between outfits, but also between seasons.
Tip: I like to look for my tanktops in the intimates sections of shops because they usually tend to be a little bit more special.
Free People
has a whole selection of these sort of items.
Leather Sandals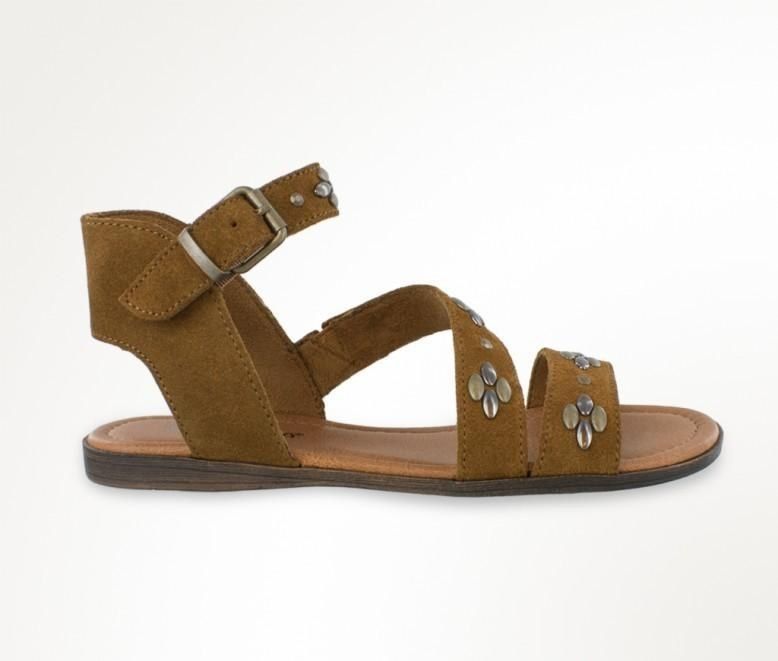 Without a pair of solid, strappy sandals, my summers would never be the same. These shoes will literally be on my feet all day when I'm going exploring, pairing effortlessly with any look I try out. Choose a pair in brown or tan so that they will serve a neutral purpose, and be certain that any straps around your ankles fit well in order to avoid possible rubbing and rashes. Then you'll be able to put them on and never take them off.
The first pair of shoes I ever purchased for myself with my own paycheck was from
Minnetonka
, and they lasted for two years despite the tough payment of the city. Well worth every penny.
Basic Cardigan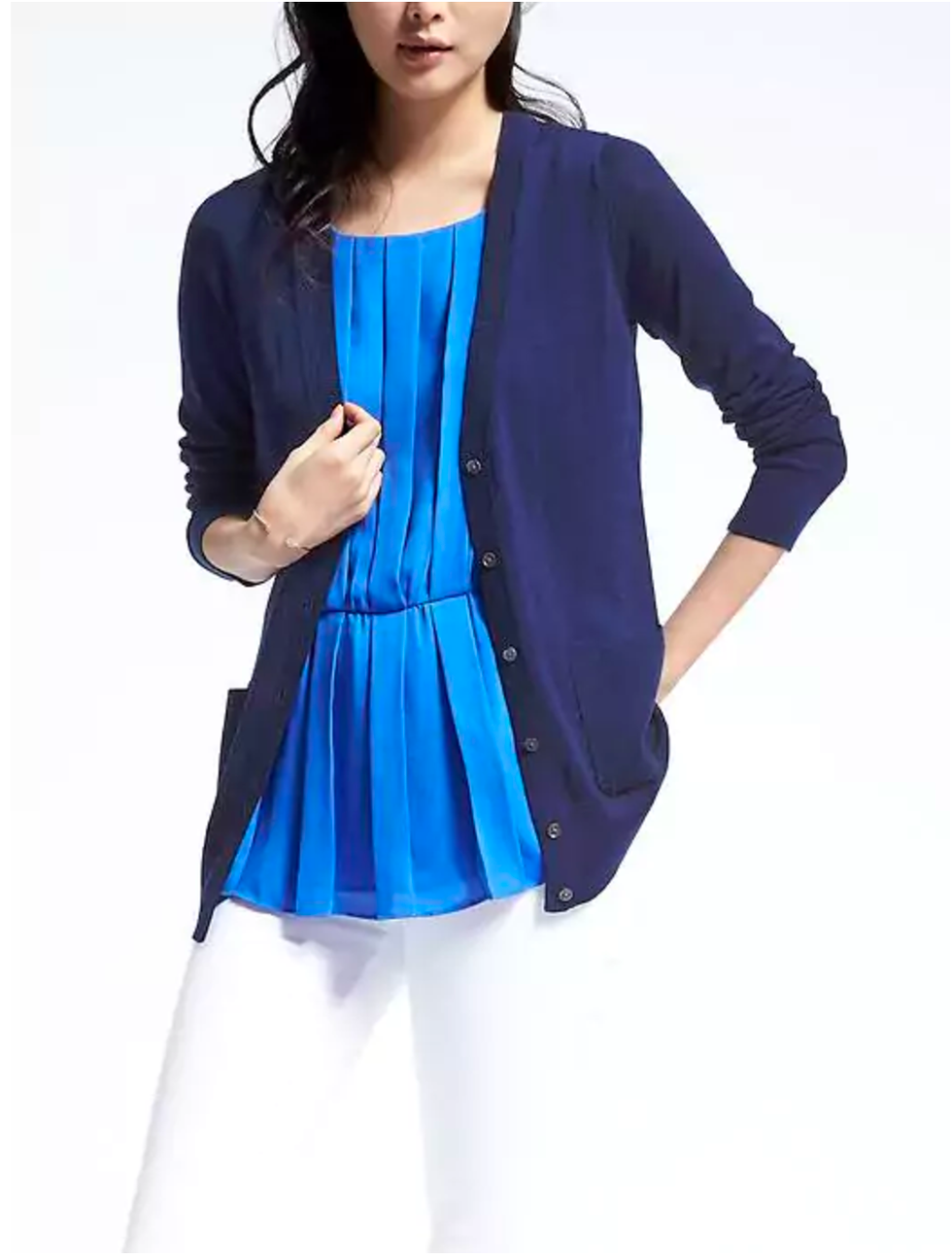 They might remind you of your grandmother's wardrobe or of the librarian from your hometown, but a cardigan is far more versatile than it seems. The fabric is usually thin enough that it can be layered and comfortable enough to make it feel like you're not wearing anything. Choose one that is a little bulky and oversized as well as super soft. If you're flying, you can throw it on and roll it around your neck to act as a neck pillow on long hauls.
The places that house your favorite professional duds will be safe bets for a button down sweater, too.
Banana Republic
offers them in a wide range of fabrics and colors.
Add undergarments, sunscreen, and an itinerary and you're all set for whatever your summer travel plans may have in store!