Everyone, get your shakers ready. It's time to make some refreshing summer cocktails for your next big summer soirée. Here are the recipes you need to know.

1. Double Apple Mojito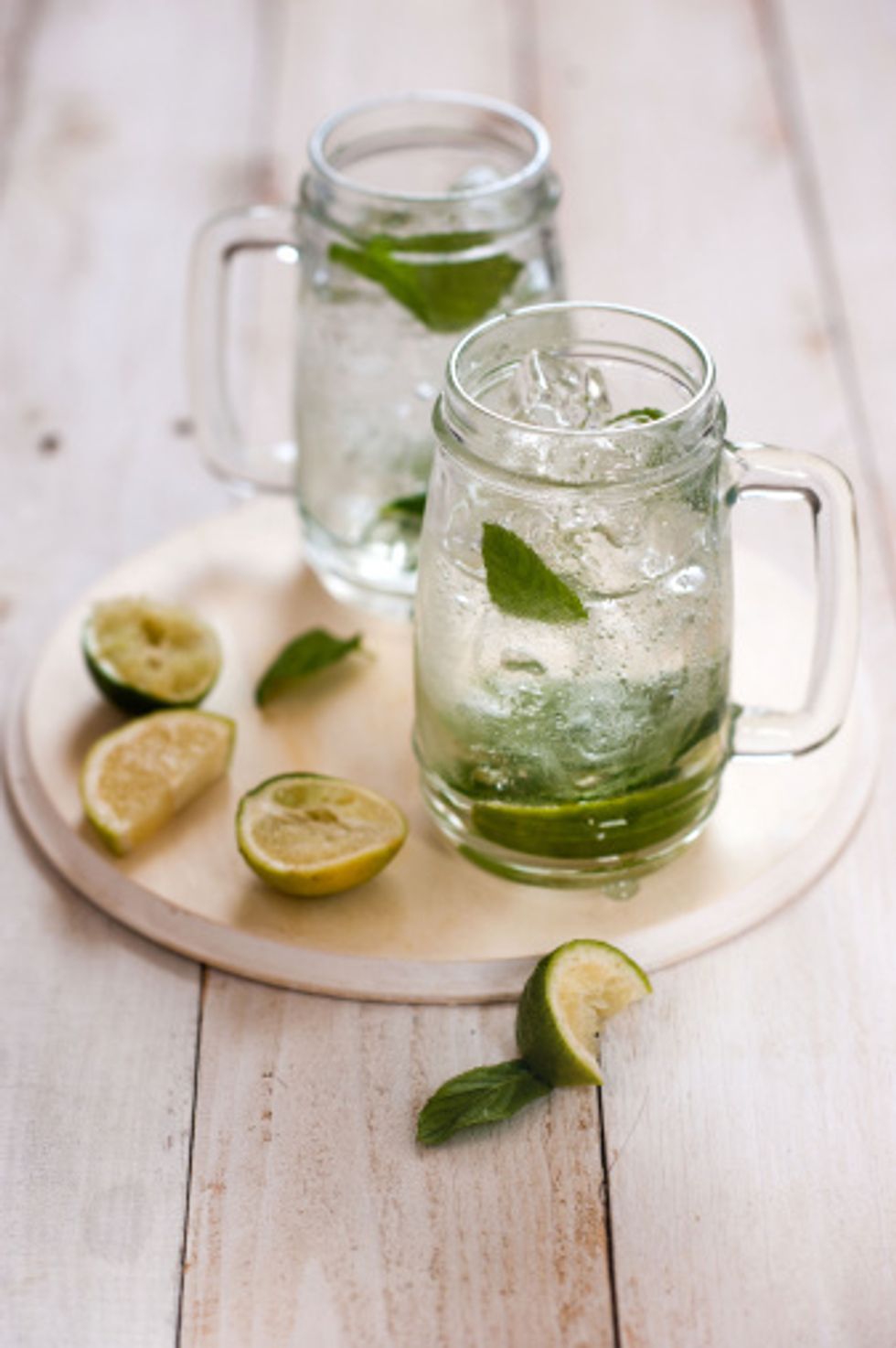 Nothing says summer quite like the minty refreshment of a mojito. Stuffed with fresh mint and sweetened with apple juice, this summer sipper is sure to cool you down. Thanks, Guy Fieri!
2. Fresh Peach Bellinis
Perfect paired with a light breakfast or heavy brunch, these peach bellinis are delightfully sweet and fizzy. Prosecco makes these gorgeous drinks extra special. Ina Garten is not only the master of brunch, but also the master of fine drinking.
3. Watermelon-Tequila Cocktails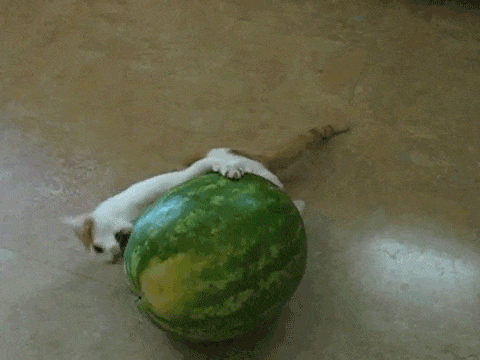 Utilize seasonal fruits when you can! And when you juice a seedless watermelon, add simple syrup and tequila, how bad could that be? Bobby Flay is our favorite grillside cocktail aficionado.
4. Grilled Strawberry-Rhubarb Sangria
You might not think grilling fruit would be such a good idea, but trust us -- it is. Chef Albert Di Meglio from the restaurant, Barano, came up with this sweet and smokey drink.
5. Raspberry Limoncello Prosecco
For those of you that have never tried the classic Italian lemon liqueur, Limoncello, you have to try it this summer. It's ridiculously refreshing, sweet and sour.
6. Orange-Ginger Margarita
Who doesn't like Margaritas? The ginger liqueur in this one adds a pleasant and sweet spice. It'll warm you up on a cool summer evening.
7. Cantaloupe-Basil Agua Fresca
Cantaloupe is soft and sweet in the summertime, and that's why we love to utilize it to the max. This one involves some blending and sieving, but it's totally worth it.
8. Blended Blue Hawaiian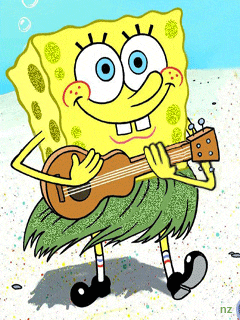 If you're feeling blue, this cocktail is for you. Be transported right to the island with this coconut and pineapple delight.
9. Peruvian Pisco Sour
If you're in the mood for something with some Latin flair, look no further than this cocktail. Perfect to spice up your go-to drinks.
10. Coconut Gin and Tonic
Here's a new summer spin on a classic cocktail. Using healthy coconut water, this drink is both delicious and good for you!
11. Kiwi Mai Tai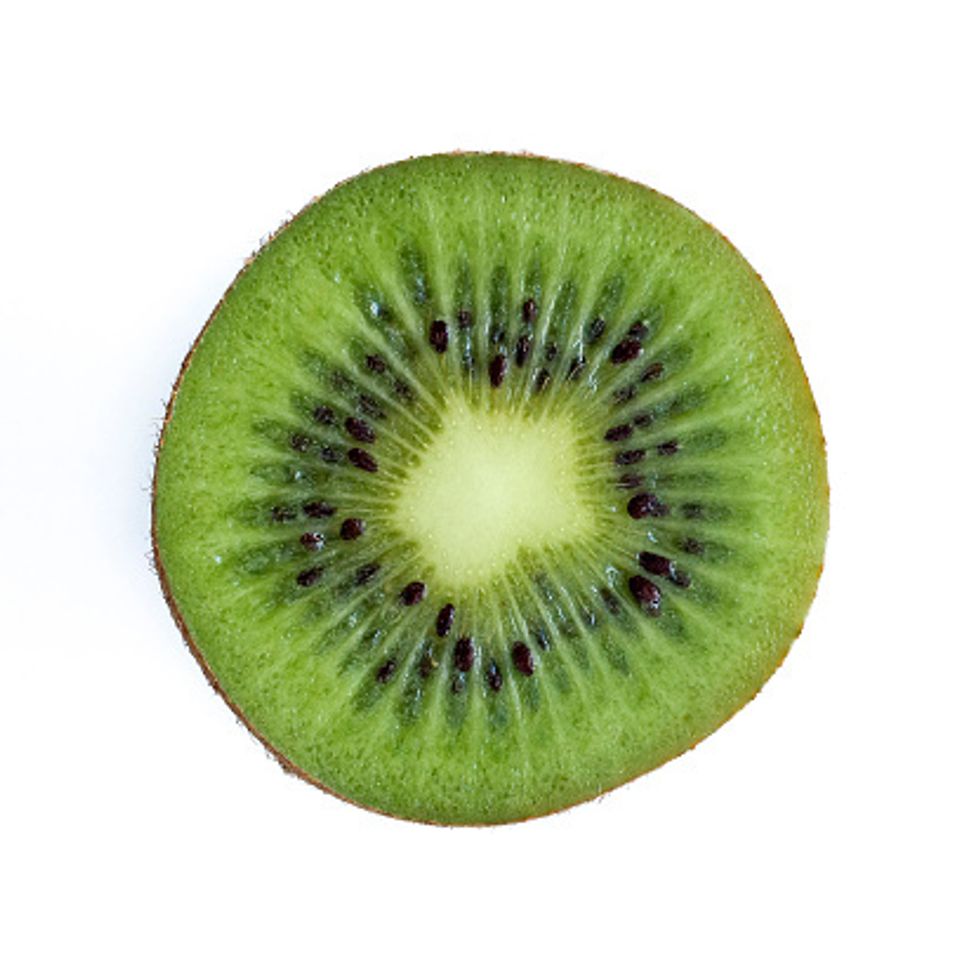 Pineapple and kiwi join in a perfect marriage with this drink, topped off with a splash of grenadine for color and flavor.
12. Strawberry-Basil Bourbon Lemonade
This is not your childhood lemonade. Basil and bourbon are just the trick to turn typical lemonade from bland to boozy.
13. Champagne Punch
Martha Stewart is getting fancy with this special punch. While she says it's designed for couples, we think it's perfect for anyone, anytime.
14. Elderflower Sparkler
This drink is as elegant as its name describes. All you need is grapefruit, elderflower syrup, and sparkling water.
15. Classic Sgroppino
Curtesy of Steve Wildy, the beverage director of Vetri Family, this cocktail is basically a slushy for adults. Sorbet, vodka, prosecco and mint -- this frozen dessert drink is a classic cooldown to any steamy afternoon.
Drink up for a refreshing summer!