Back in the day, getting your period meant wearing a rubber apron, a harness, a thick towel, or if you were lucky, a military-grade acrylic bandage. Oh and tampons? They required the assistance of a physician and only married women were permitted to use them. About a century has passed since then, and women still face plenty of obstacles when it comes to menstruation, from tampon tax to sexist stigmatization. But it's not all bad. We've come a long way since the days of rubber aprons, thanks in large part to female innovators who are tackling everything from PMS to environmental waste with new period-friendly products.
You have options in 2019 and we're here to deliver the word on the latest. Here's a round-up of some of the most ground-breaking, happy-making inventions to hit the market.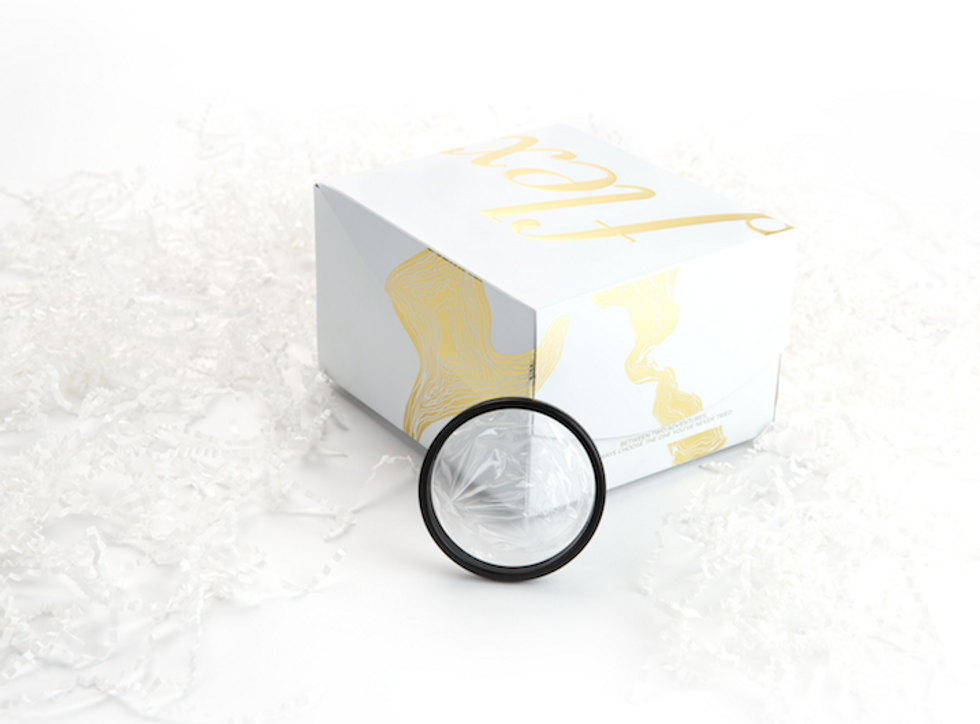 Flex
Flex Menstrual Disc ($15 for an 8-pack)
These single-use, disposable discs are the next step beyond cups and tampons. Designed to rest just beyond your vaginal canal much like a diaphragm, Flex discs collect fluid instead of absorbing it—and claim to do the work of three super-sized tampons, lasting as long as 12 hours. But the real perks of these discs? They not only may reduce cramping, but they also protect your sheets when you're having sexy time while menstruating. When HealthMagazine writer Julia Naftulin put Flex to the test in the bedroom, she attested to the mess-free claims. She also noticed a reduction in overall cramping during her cycle, though she noted that Donnica Moore, a gynecologist, didn't believe the apparatus was responsible for period pain relief. All that said, Natfulin wrote, "I think the Flex is great for someone who wants to have period sex or get away from constantly have to change tampons." Hey, that sounds like a positive change.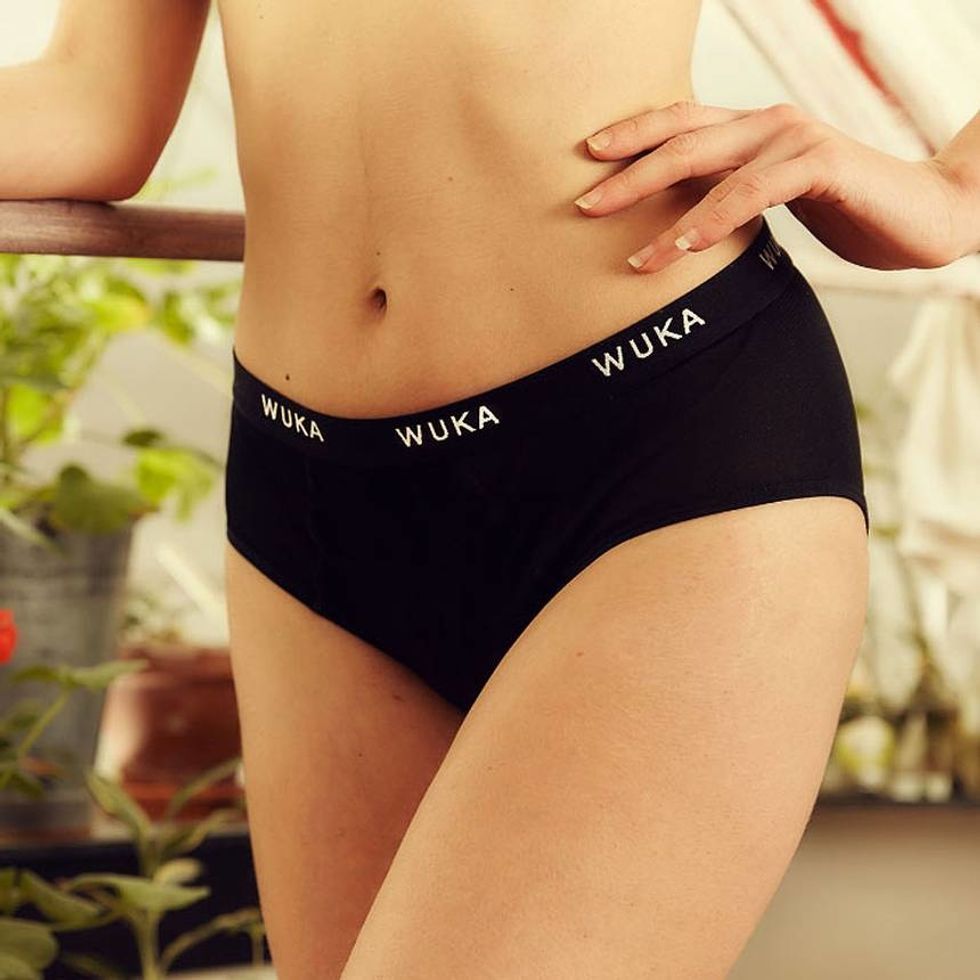 WUKA
WUKA Period Pants (about $30)
WUKA founder Ruby Raut created the next generation of THINX-style period panties with the planet in mind. These heavy-duty undies are twice as absorbent as other brands—about the strength of four tampons—and last up to two years. Made from micro modal fabric, which is "softer than cotton and carbon neutral," according to Raut, WUKA aims to make heavy flow days easier on you and the environment. "When I started WUKA my main goal was to cut down the huge amount of waste going to landfill," Raut told Forbes. "I set my target to stop 1 million tampons or pads from going to landfill. With eight months of shipping first WUKA we have now stopped 1.3 million tampons and pads from going to landfill." But are they good to wear? "I first wore these in the day and definitely noticed the extra padding at the back as I walked but apart from that they were so comfortable and even seemed to lessen my cramps," writes one Refinery29 road-tester. "After that, I just wore them at night and they have honestly revolutionized my periods." That sounds promising.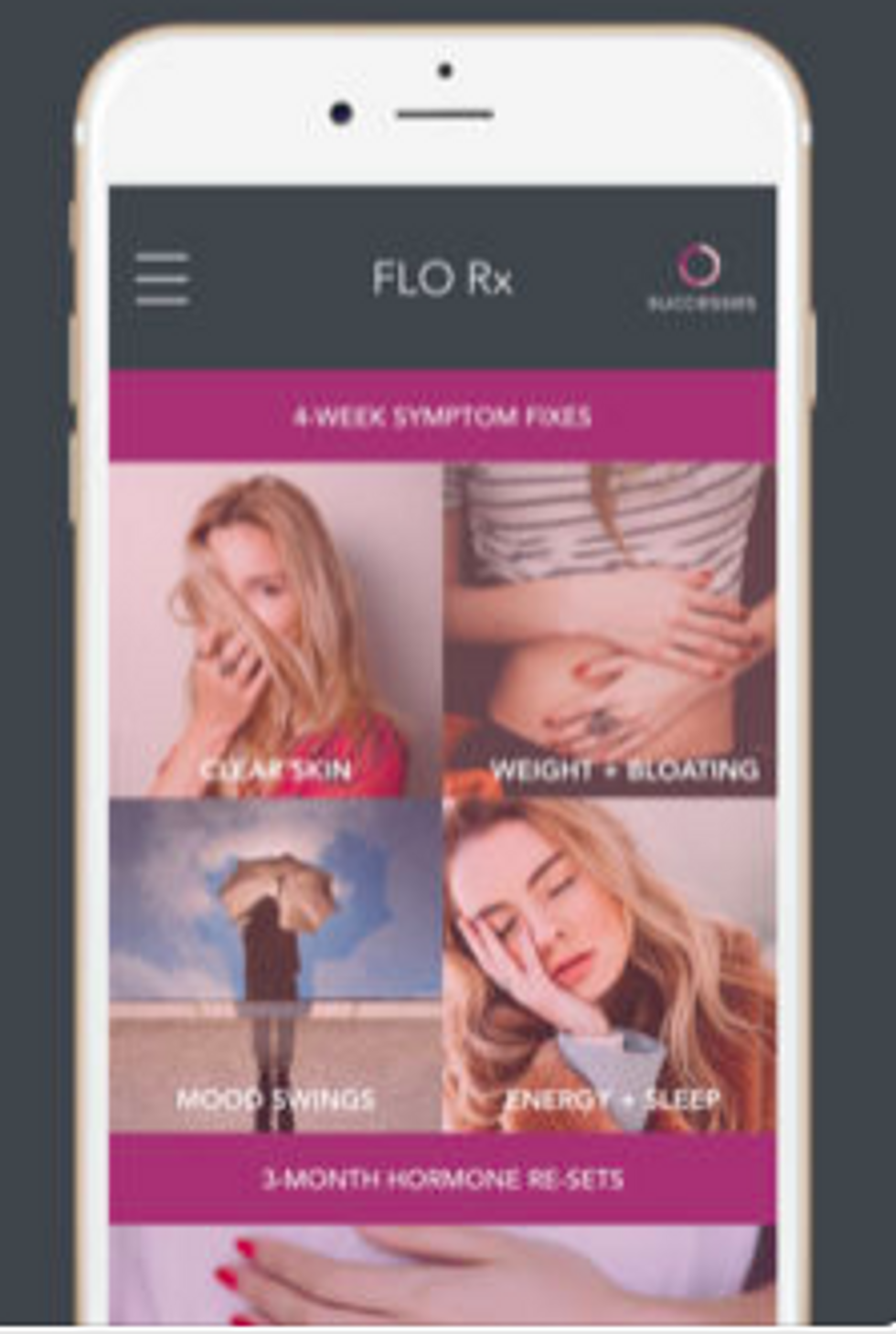 itunes.com
MyFlo Period Tracker ($1.99)
Welcome to the next generation of period tracking apps. MyFlo doesn't just allow you to track your menstrual cycle, it encourages you to note symptoms and irregularities in your cycle and synthesizes that intel to help you monitor your overall health. From dietary and activity plans to alleviate symptoms naturally, to educating you on detecting hormonal imbalances, it's no surprise Women'sHealth named this app one of the best period trackers on the market.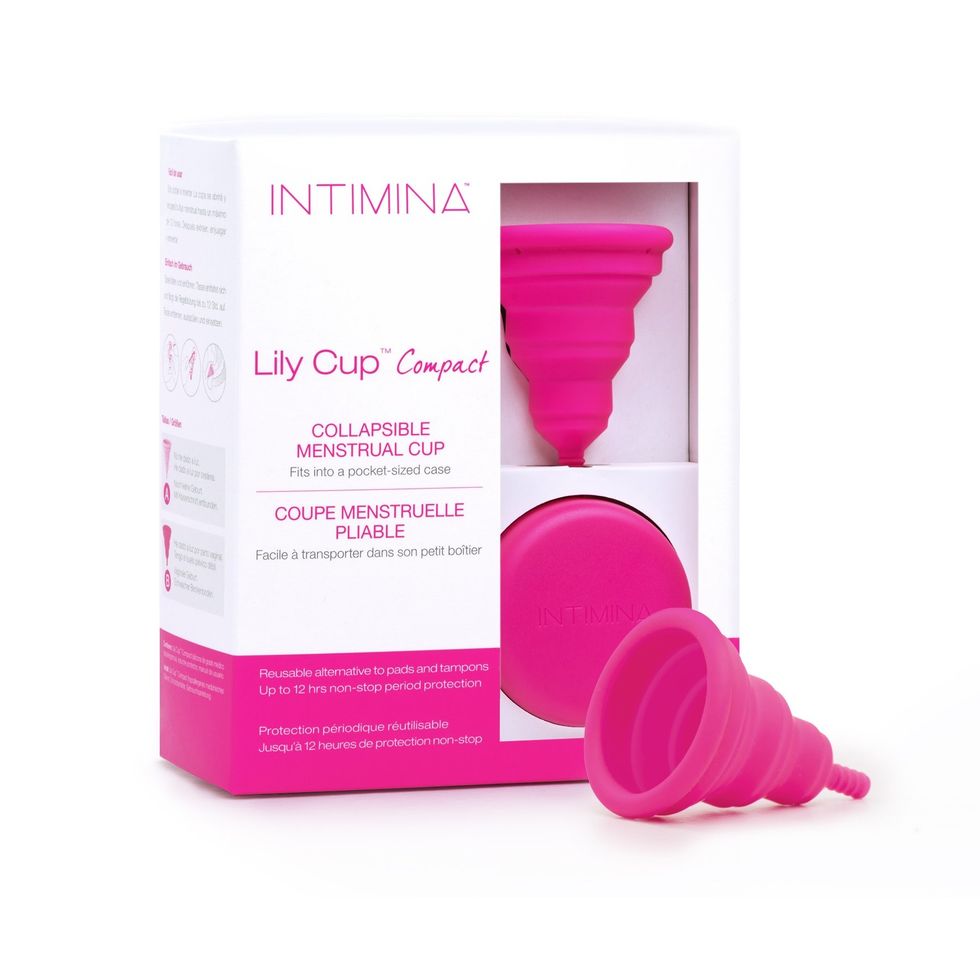 amazon.com
Intimina Lily Cup Compact ($29.95)
If period cups are your thing, you'll definitely want to know about this compact version. The first of its kind, the Lily Cup collapses to fit in a small, disc-shaped case— about the size of a silver dollar. Snap it in its case to easily and discretely pocket it on the go. Plus, with two size options, this dainty cup manages to offer 12 straight hours of protection.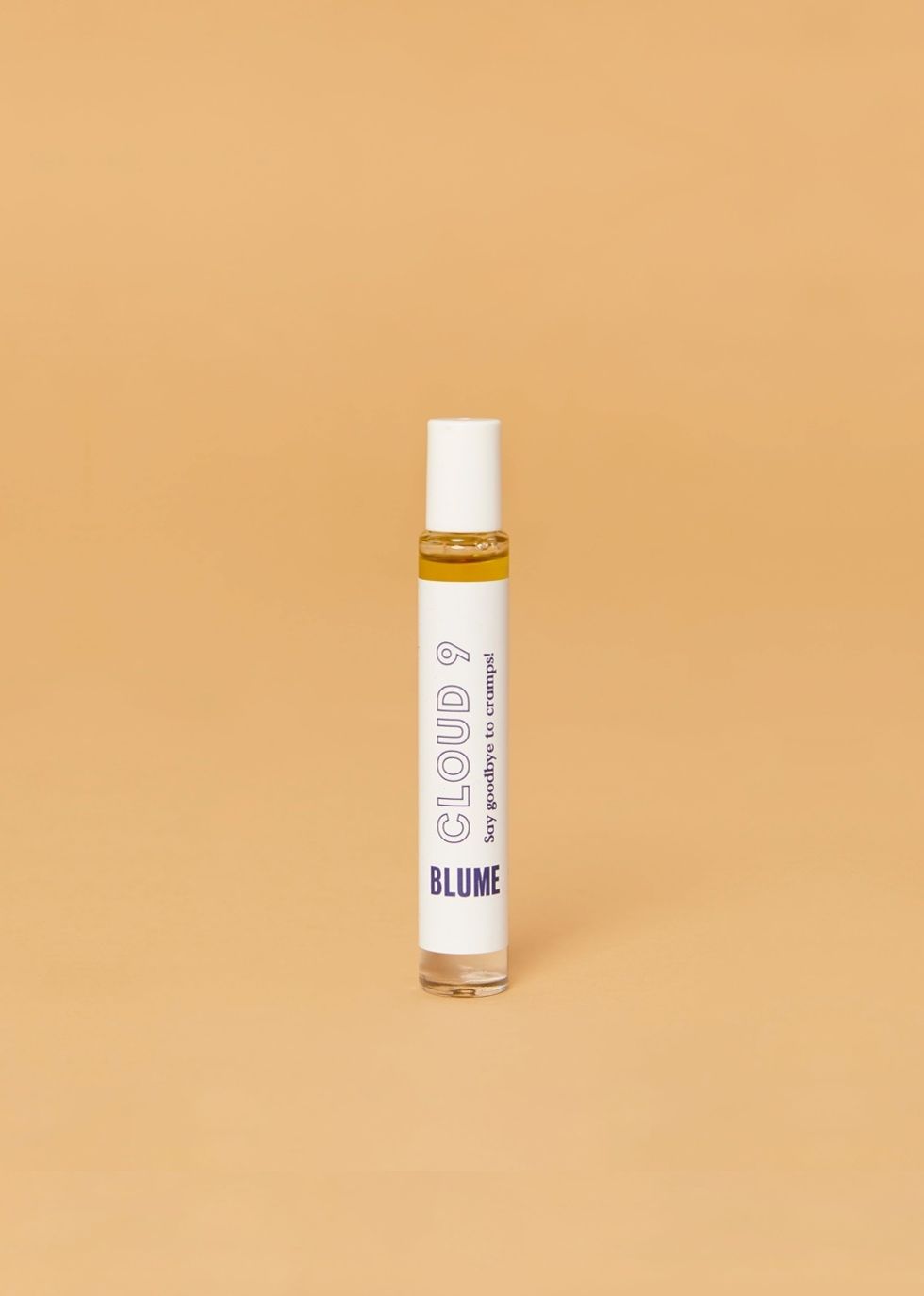 Blume.com
Blume Cloud 9 PMS Oil ($18)

If your PMS is a real doozy, but you're sick of nursing a bottle of OTC pain meds each month, you might want to give this all-natural alternative a whirl. Made from organic, paraben-free ingredients like jojoba, clary sage, peppermint, bergamot and geranium, the rollerball pen is designed to treat cramps, balance hormones and even lessen headaches when applied directly to your wrist, abdomen or chest.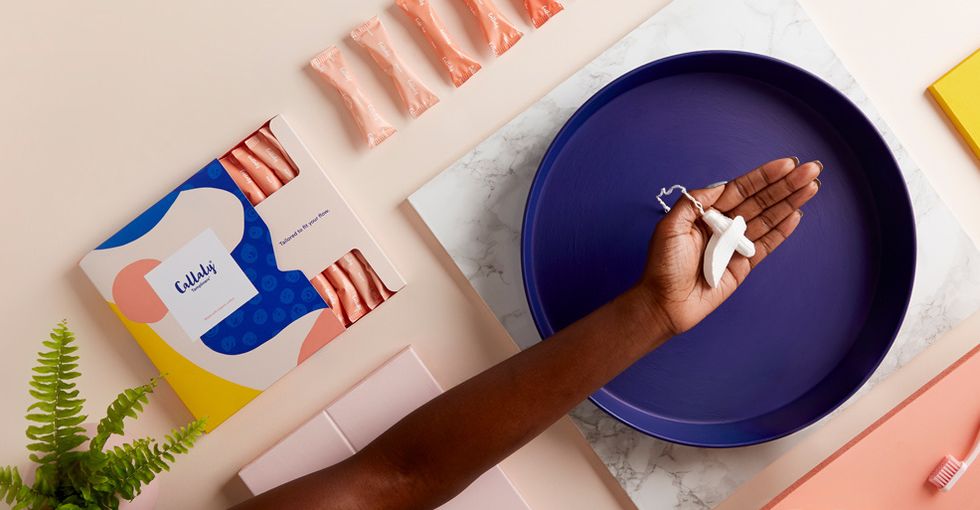 Callaly
Callaly Tampliner (about $10 for a monthly subscription)

It's a tampon! It's a pantyliner! No, it's a Tampliner—a why-did-this-take-so-long product that absorbs and protects from leakage all at the same time. If you're sick of spending all your money on liners and tampons for heavy flow days, Callaly's innovation is here to save the day. Well, it's actually temporarily out of stock. The product—launched last year by a female gynecologist—is such a hit, they've already sold out. But have no fear, Callaly promises the return of Tampliners and even more period-friendly products this summer. Bring it on.
Let's be real: It's a good time to get your period, and it's only getting better.