What Products Are In Our Editors' Gym Bags
One of our favorite parts about hitting the gym — besides the health benefits, of course — is working out while wearing performance wear that makes us feel awesome. Workout junkies know that high-quality gym gear can actually power you through a training session. It can make or break a workout!
We're always checking with our gym buddies about what's in their bags, just to see what we're missing. Our quest for the perfect gym bag will never be over. We get constant alerts about the latest piece of activewear to wear for our next workout.
This week we asked one of our editors to reveal what's in her gym bag.
Here's what she had to say:
Everything, including the bag, is from Vuori— an activewear brand that provides comfortable, stylish, performance-driven activewear and accessories.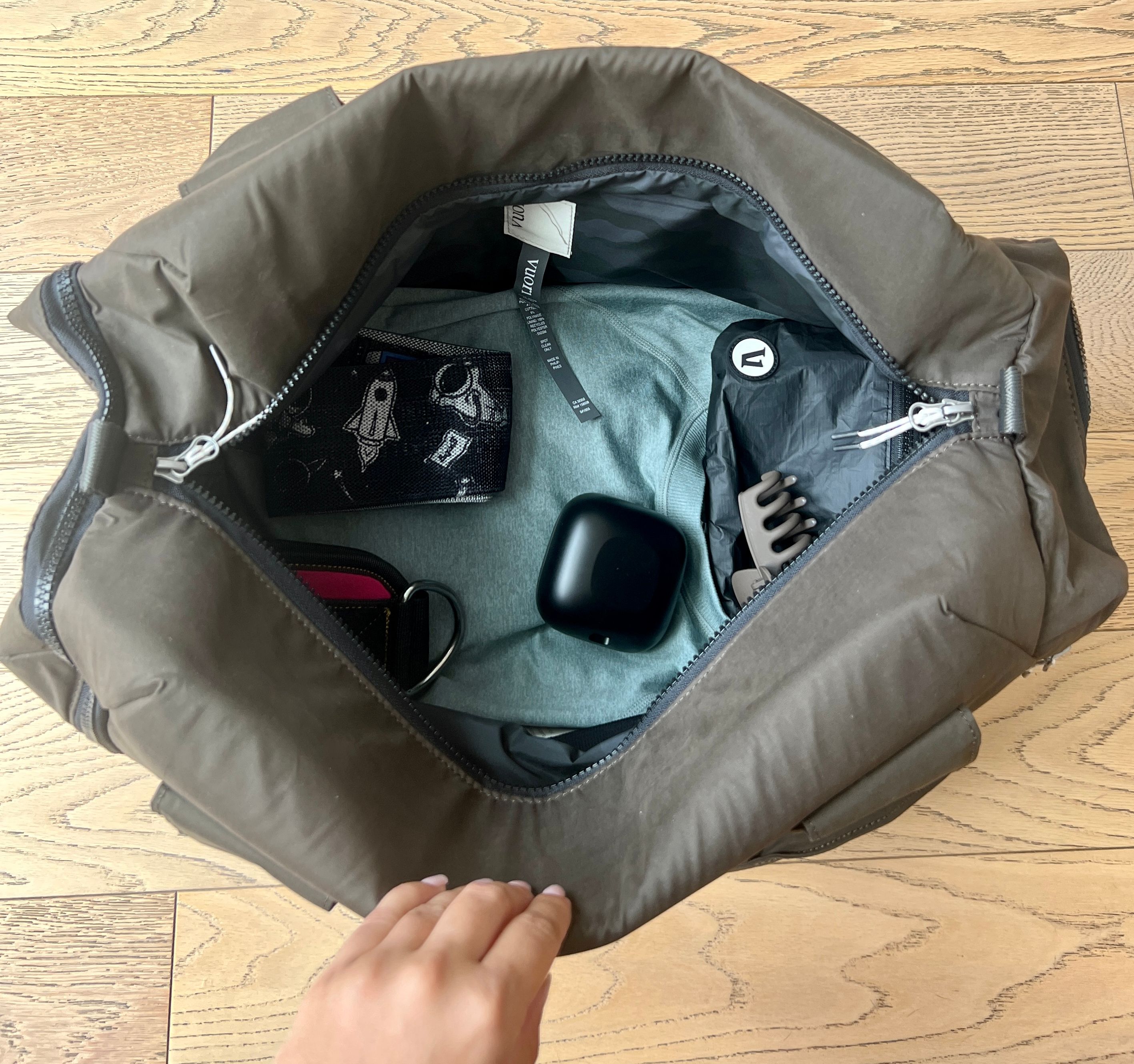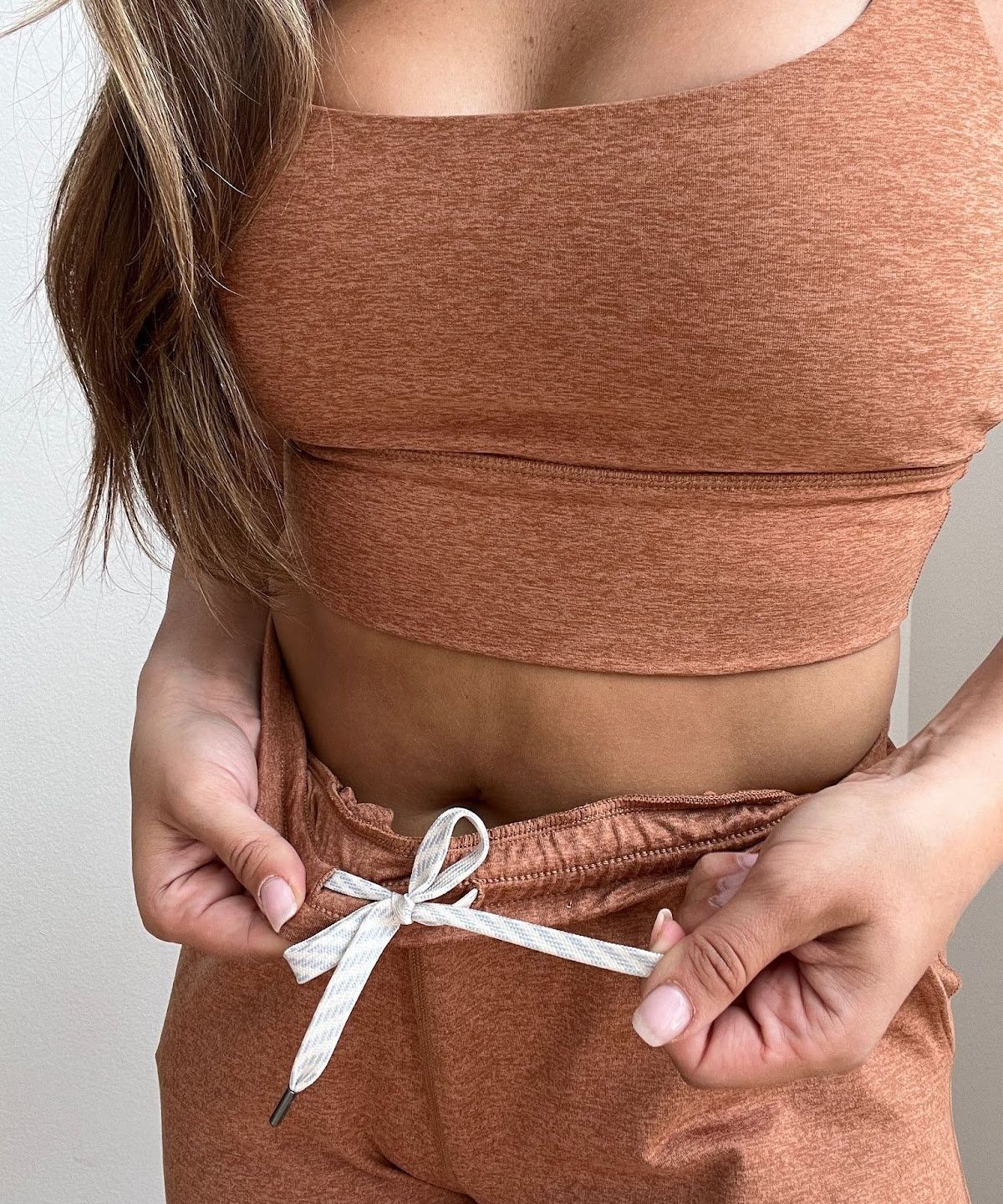 No gym bag is complete without an excellent pair of joggers, and Vuori Boyfriend Joggers are ideal for any gym session. The slim, relaxed fit features a stylish cropped leg and side pockets that give you the freedom to move.
The Boyfriend Joggers' signature DreamKnit™ fabric and moisture-wicking tech are fabulous for light outdoor cardio, or some serious post-workout, binge-watching on the couch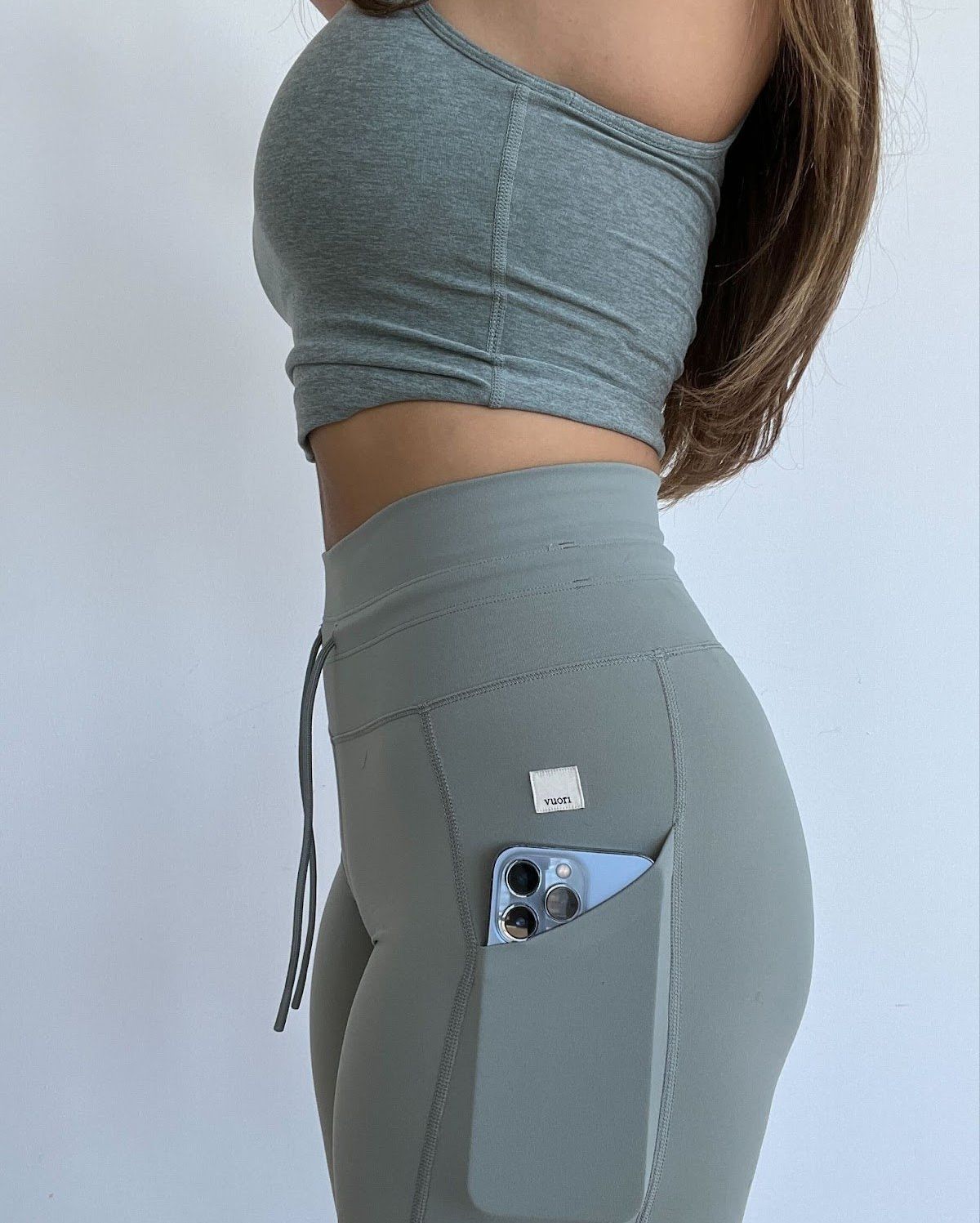 High-quaity leggings are worth more than their weight in gold, right? So, you'll be thrilled with Vuori's Daily Pocket Legging. They're ultra-soft and stretchy in all the right places so you can run through your asanas with comfort and ease. Plus, they're stylish enough for socializing and their side pocket for your essentials is a game changer.
I just picked up the leggings in Stormy, Vuori's fresh new color for spring. But if that's not your top colorway, they offer a range of sizes and colors — so there's something for everyone.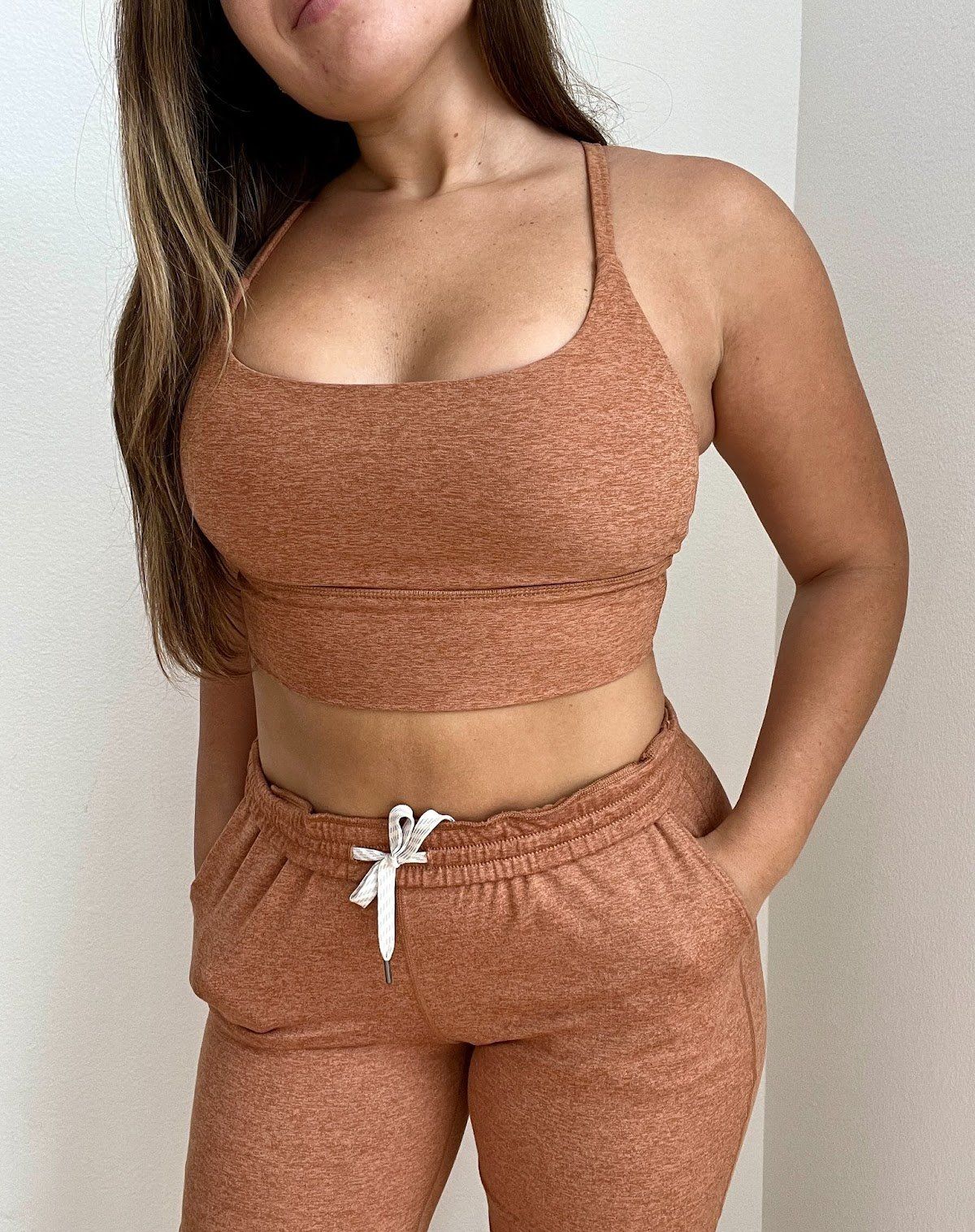 And don't forget a comfy sports bra! Vuori's Long Line Elevation Bra has a dropped neckline and a wide supportive band that has completely upped my game. Its innovative, performance stretch knit fabric has an ultrasuede, ultra-soft finish. I love that this bra provides medium support — perfect for my cardio and strength training.
The Palo Santo Long Line Elevation Bra has a moisture-wicking, honeycomb mesh and removable cups — ideal for yoga. It's cute and supportive without being too tight and it ticks every box!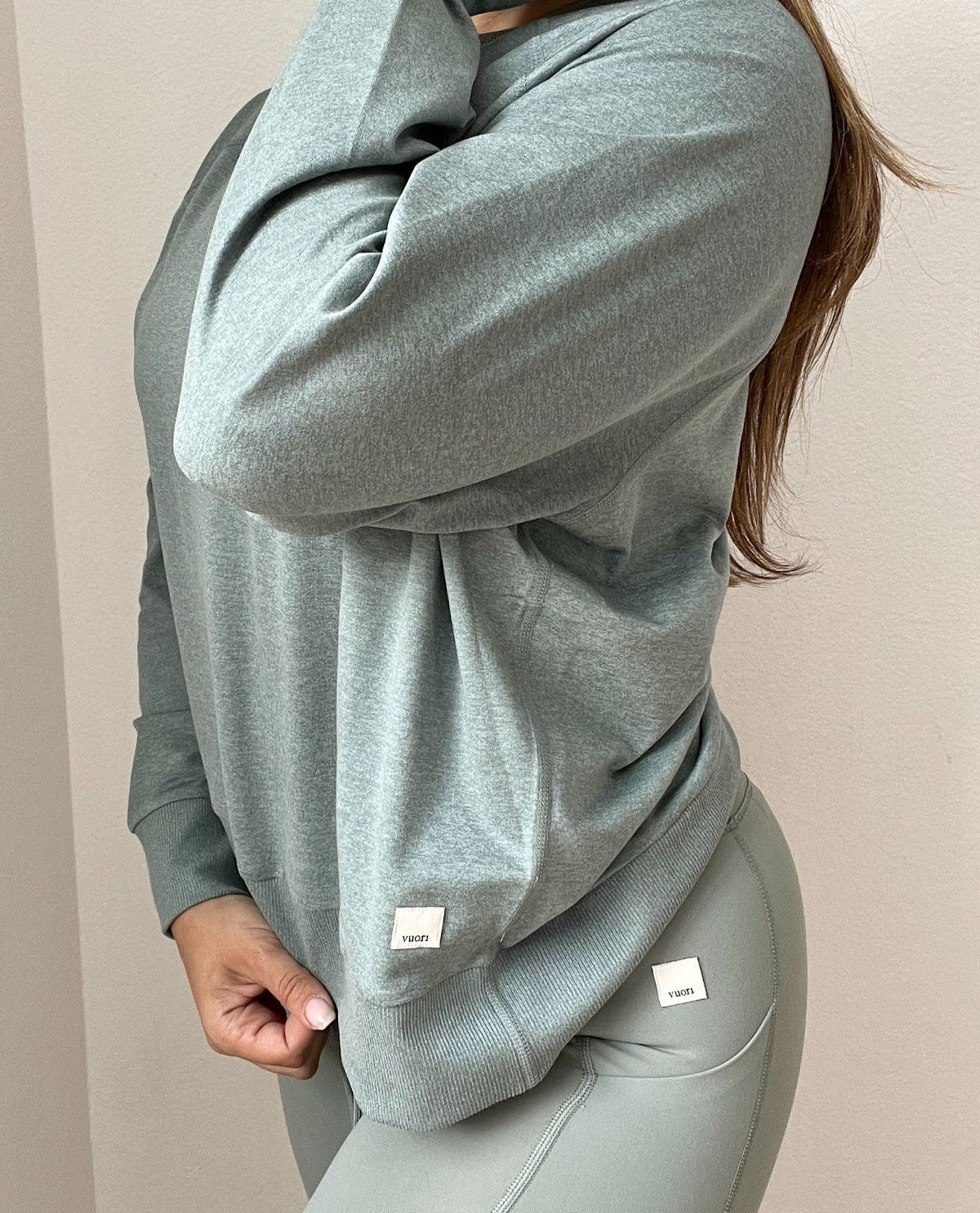 A gym bag has to be diverse so the Long-Sleeve Halo Crew is a must must-have. This is the ultimate post-workout top. It's made with moisture wicking materials and performance tech for a luxe-to-the-touch feel.
This cropped top is a classic workout-to-weekend staple because it will take you through that run, that hike, that full-on training session, a weekend away, or even brunch with friends.
A gym bag isn't just the place where you toss your damp socks, used towel, and sweaty clothes. The Vuori Gym Bag is so much more — it's an active lifestyle bag, just right for the beach, a hike, or a day at the office.
This bag is endlessly versatile and includes water-resistant fabric, a bunch of handy pockets. And there's even a separate, zippable shoe compartment — so your workout kicks don't stink up the whole bag. Anytime I hit the gym, it's the bag I cannot be without.
So, now that we know what's in your gym bag — apart from the usual headphones, crunchies, towels, and deodorant — what's the one thing you cannot live without?
My gym bag's finally complete! Although I do have a few other favorite Vuori products that I swap in and out.
The Vuori Belt Bag - when I need to carry less — without the bulk — it's so convenient
Elevation Plyo Tank - a higher neckline makes these tanks ideal for running
Performance Jogger - for those low-intensity workouts
Vuori is so much more than performance apparel. Whether it's dance, yoga, weights, or a HIIT class, Vuori never lets me down. I always have the best workouts in my Vuori fits. I mix and match their colorways and pieces to create a different outfit every time. And it doesn't stop in the gym. Vuori's super versatile, I wear it everywhere!
Available in all sizes for all bodies, Vuori's California-inspired designs perform better than other status-brands. And there's Vuori's Investment In Happiness product-guarantee. It allows you to return any item for free if you're not happy. Not to mention there's free shipping on orders over $75!
If you want to level up your activewear and performance gear, Vuori belongs in your bag.
JUST FOR YOU: Vuori has a special offer for our readers. Get FREE SHIPPING on all orders $75+ (plus FREE RETURNS)! Follow This Link To Shop!