Aren't you sick of the constant pressure to be skinny? Don't you want to just live your life while still being healthy? Isn't there a happy medium between beautiful starvation and being a food loving fattie? Well, there can be, but first… you're already beautiful. Just the way you are right now. These books aren't for people who are looking for the next fad diet. These are books that can help you rethink your relationship with food so you can make healthy decisions.
In Defense of Food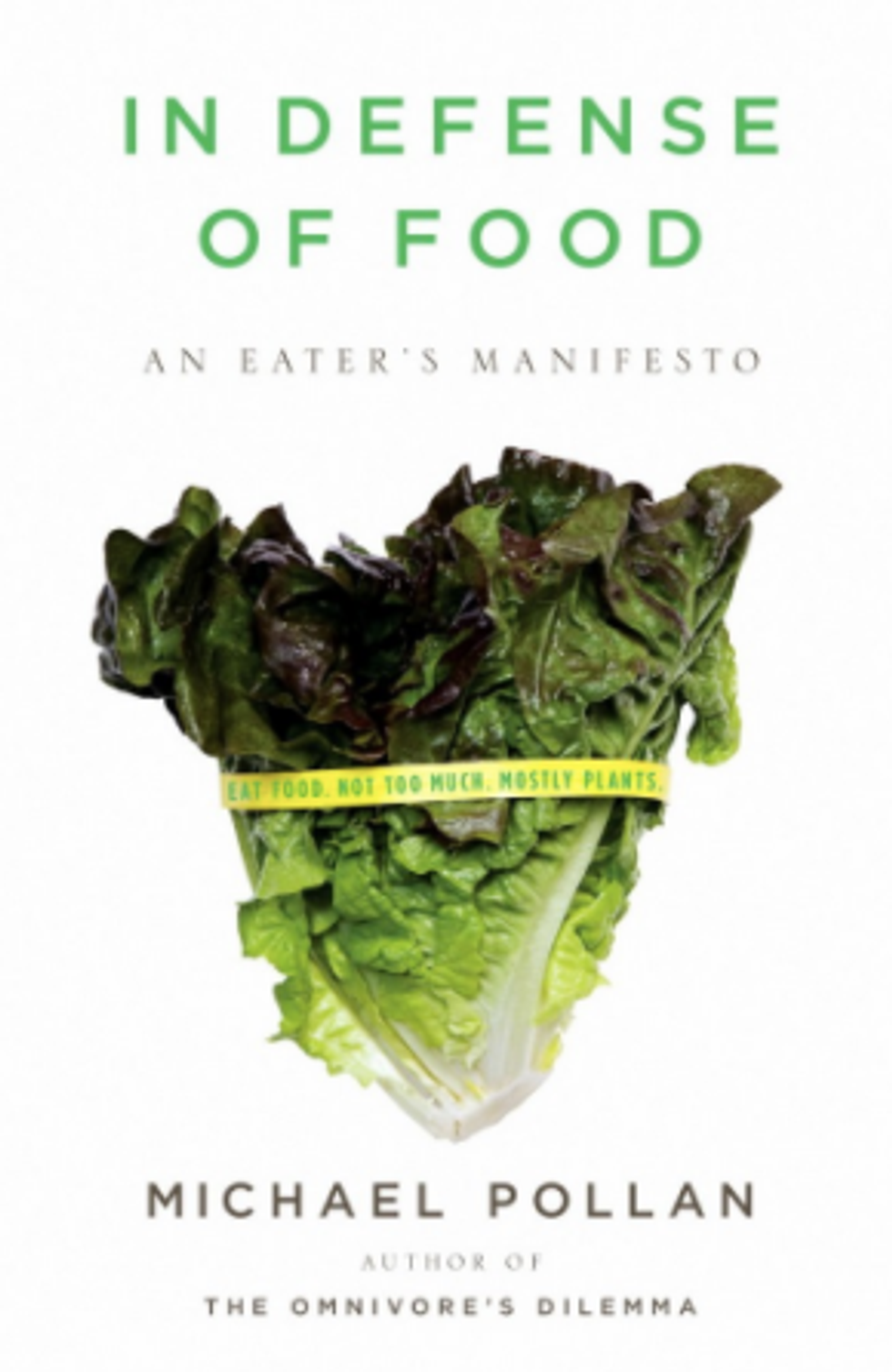 Michael Pollan
This book came out in 2008 and spent 6 weeks on the bestseller list. Pollan's whole philosophy boils down to a simple motto for healthy living, "Eat food. Not too much. Mostly plants." Sure it seems easy, and it kind of is… but that's his whole point! The obsessing with what you're eating and over-complicated diets have harmed our eating habits. His argument against focusing on nutrients and focusing on foods that our ancestors would have recognized is a good one. It will make you rethink the way you're buying foods, the American way of eating, and your own relationship with the food in your life. It's a must read for anyone looking to eat healthier easily without looking for their next diet.
French Women Don't Get Fat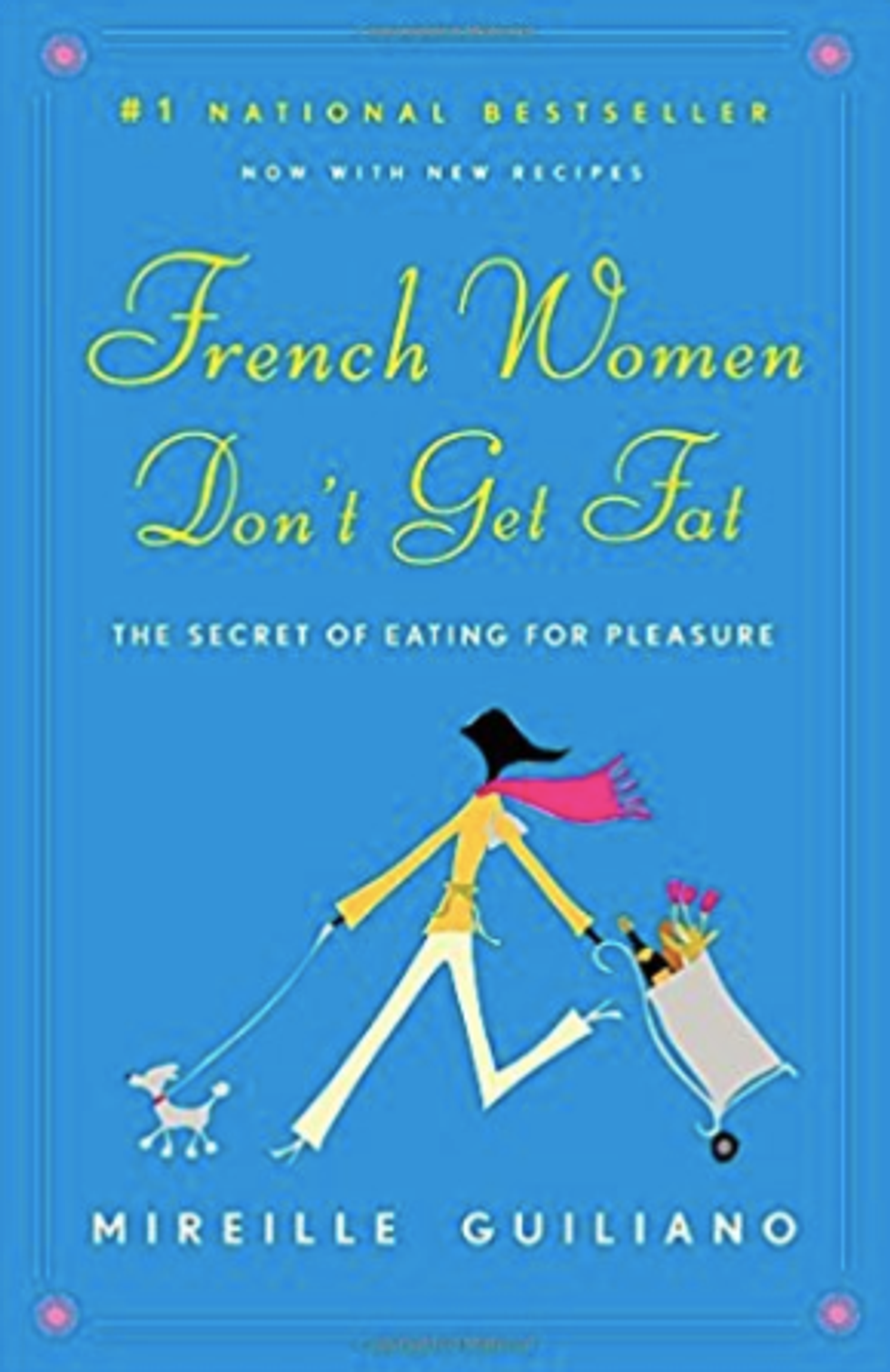 Mireille Guiliano
All about how the French lifestyle promotes a balance between a healthy diet, exercise, and pleasure. The French have a very different relationship with food, as Mireille says they 'eat with their heads' and this book will help you look at food through their eyes. Mireille condemns diets which are conflicting with each other but are all fueled by quick fixes and extreme measures. Instead she teaches you how to take pleasure in what you eat, how you feel, how you look, and reduces the American feelings of shame associated with women eating. Don't leave the table feeling over-full, guilty, and don't just learn what to eat… but how to eat.
The China Study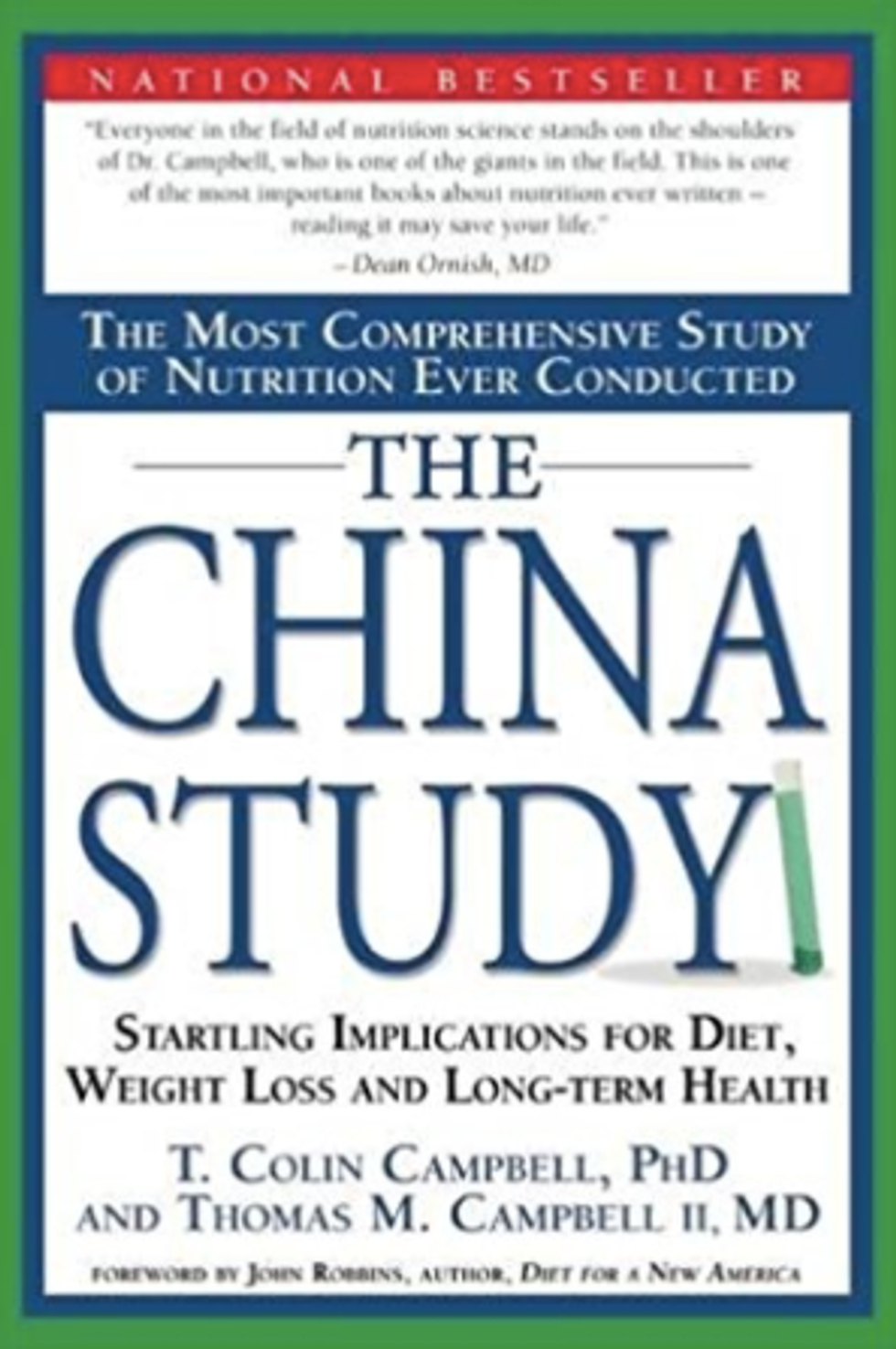 T. Colin Campbell & Thomas Campbell
One of the largest nutritional studies ever done yielded interesting results. This book breaks down the relationship between disease and nutrition as shown by intensive research. This is not a diet book, this is a scientific look at what makes our bodies tick and what is shown to make us healthier. The authors use this as a tool to cut through the misinformation provided by so many inaccurate sources. This is the book for anyone who wants to be the healthiest version of themselves.
Death By Food Pyramid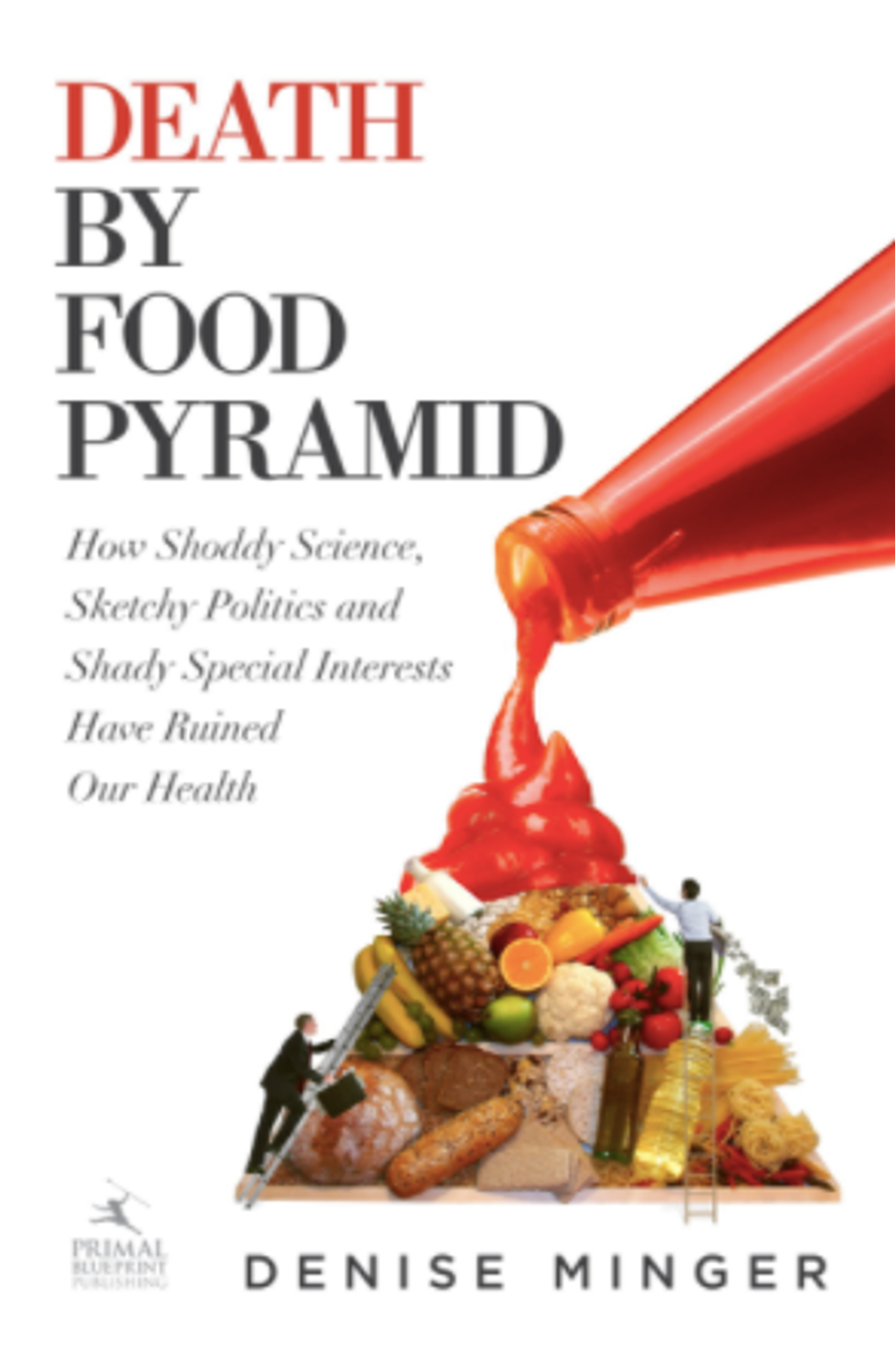 Denise Minger
The food pyramid has long been the established go-to for healthy decisions, but this book will turn all of that around for you. This is about the human error and the manipulation behind the information that makes it to the public. People have an agenda, even the scientists that you instinctively want to trust on nutrition issues. Minger will help you come to terms with the fact that there is no one 'diet' that works for everyone. You have to learn what is best for your own body and health.
Hunger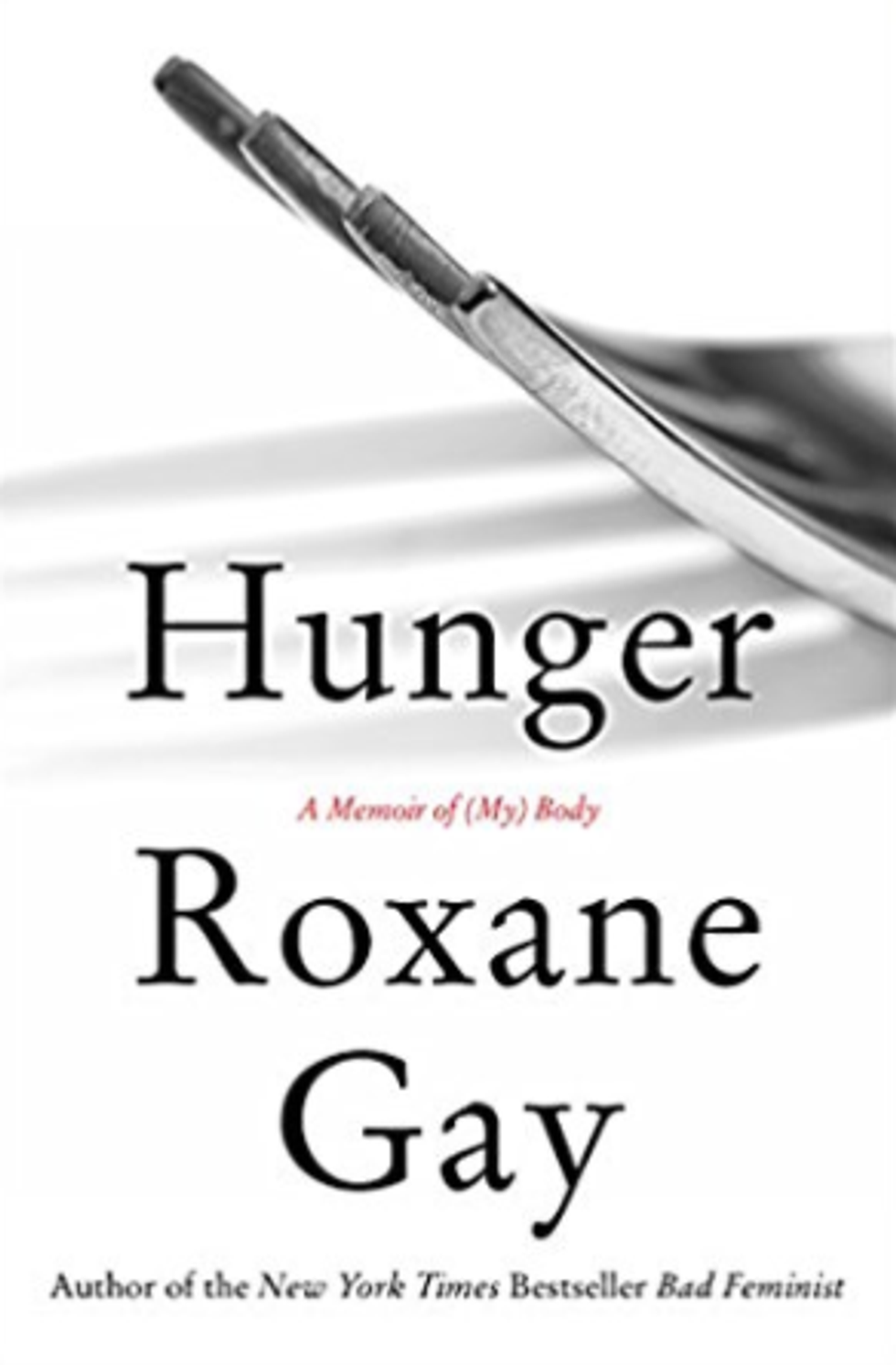 Roxane Gay
This isn't a list of diet books, this is a list to help you look at food in a different and healthy way. That isn't just science, and this memoir of Roxane Gay's relationship with her body and eating habits covers the psychological damages that come with obsessing about your physical form. Going on her journey with her own body can help you look at your relationship with your own. Just remember, at the end of the day you have one body and while it should be healthy it should also be happy.
I hope you find what's right for you!
[rebelmouse-proxy-image https://media.rbl.ms/image?u=%2Fef61oIGVyckY8.gif&ho=https%3A%2F%2Fi.giphy.com&s=449&h=40422ca2d9ec87041db81c75f13cc98f51fdbad2c3f7c244a145d8f9a7996053&size=980x&c=472265864 crop_info="%7B%22image%22%3A%20%22https%3A//media.rbl.ms/image%3Fu%3D%252Fef61oIGVyckY8.gif%26ho%3Dhttps%253A%252F%252Fi.giphy.com%26s%3D449%26h%3D40422ca2d9ec87041db81c75f13cc98f51fdbad2c3f7c244a145d8f9a7996053%26size%3D980x%26c%3D472265864%22%7D" caption="" pin_description="" image-library="0" expand=1 photo_credit=""]