Readability Reviewed - Can This App Help Improve Reading Skills?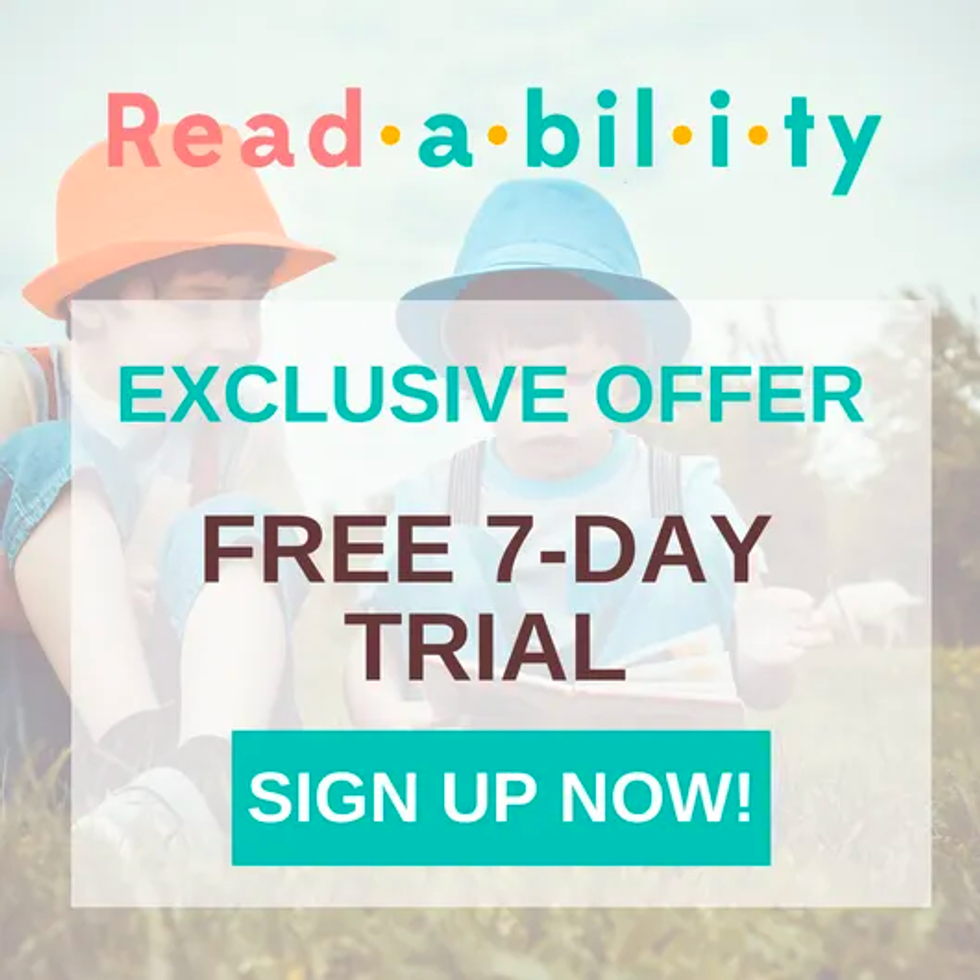 Between Youtube, video games, and viral TikToks, my son gets more screen time than I'd like. And I know I'm not alone in that matter.
It's something I discuss with my friends who have children around my son's age. We are always trying to uncover fresh tricks to get our kids to put down the devices and pick up a good book to read.
Last year, my son Kade struggled with virtual school and, sadly, both his reading and comprehension took a hit. My wife and I both work from home, so it was difficult to juggle our corporate responsibilities along with becoming at-home tutors to help our son.
A few weeks ago, one of the moms in our virtual parent/teacher group told us that her daughter is falling behind in reading as well. That's why she turned to Readability - an award-winning reading app that turns your children's devices into a real-time tutor that offers engaging feedback and corrections by assessing their reading.
My wife and I were already trying to limit how many hours Kade was racking up each week on his iPad. Plus, after a bit of research, I seriously doubted that giving him yet another app would be more successful than offering him physical books he refused to read?
Then a month later we got Kade's latest report card, and let's just say, it caused quite a bit of concern.
After looking at his grades and not seeing any improvement, we decided to try out Readability. It's only $19.99 per month for an account that serves up to 3 readers. And with their 7-day free trial, we had nothing to lose, all we had to do was enter our credit card info and we were all set. We even had the option to cancel at any time and weren't charged until after our trial ended!) Plus, the more we thought about it, maybe this would be exactly what Kade needed - an interactive, gamified version of reading.
Readabilityis 100% not just another reading app that tests your kids with an easy-to-pass multiple-choice quiz at the end of each chapter. Instead, it's an interactive reading companion that's powered with AI tech that can comprehensively assess your children's skills. And the AI is next level.
It has educator-backed features like speech recognition so he can sound out the word, personalized vocab lists as study guides, comprehension quizzes with voice-based questions and answers, and hundreds of books!
No matter if we're at home, visiting in-laws, or away on a family trip, Readability can come along for the ride. And we can ensure that Kade isn't just watching another toy review. I hope I'm not the only parent who doesn't understand this trend.
Incredibly, the app also motivates children to continue to learn and return to improve within the app. That's something none of Kade's books are able to accomplish. I was genuinely shocked to hear Kade ask my wife if he could get the iPad to do a bit of reading - he actually called it fun! He's even using his new vocab words around the house and telling us their meanings. Readability is just the positive screen time my wife and I needed.
We can also ditch the guilt we used to feel when we got his report card back. Rather than not knowing Kade's reading level, we're now more in the loop than ever. We can now follow, track, and review performance data at each step on his reading journey.
What sealed the deal for both of us is the fact that since using Readability, Kade has improved across the board. We just got emails from both his science and math teachers who commented on his newfound focus and academic success.
Readability is exactly what we needed to gain a clear picture of how Kade's progressing and ensure he has the tools needed to steadily improve his reading and comprehension skills.
If you want to help reduce your kids' negative screen time as well as increase their reading abilities, then do yourself a favor and try Readability. Trust me you won't regret it.
Subscribe to Readability today and set your children up for a successful year!