My first smoothie experience was in The Beverly Hills Hotel when I was a kid. I was there with my mom, who'd been sent to LA on an all-expense paid business trip. Lucky us! While sitting by the sun-drenched pool on a thick lemon yellow towel, feeling very glamorous, a waiter presented me with a tall glass containing a beautiful pale orange, frosty looking liquid: An orange, banana smoothie. One sip, and I was hooked.

"Wow," I said.
"I know," the waiter answered. "They taste amazing. And the best part is, they're actually good for you."
From that point on, I was a huge smoothie fan, but it wasn't until years later that they became an essential part of my diet. After the birth of my child, I eventually returned to work full-time and moved to a house which added an extra hour to my commute. With all the new demands on my schedule, I rarely had the time to eat breakfast. Enter the morning smoothies. They were quick, easy and became a great way to fill my food gap, providing much needed energy and nutrition without having to invest the time of a whole meal.
A lot of people have found themselves in the same boat because smoothies are hugely popular the world over. In the US alone it's been reported that smoothie sales in the US are over 1 billion dollars, and that there are over 6,000 smoothie shops across the country.
I've found some excellent smoothie shops near my office, but buying a smoothie a day can get expensive, so I prefer to make my own. Here are three of my favorites. Each one offers taste and nutrition, and is not too sweet. Bananas have potassium, vitamin B6, vitamin C, magnesium, copper, as well as fiber and protein. Mangos have vitamin A, C, B6, K, as well as folate and fiber. Avocados are loaded with vitamin E and are a healthy source of fat. The almond milk and soy milk contain protein, vitamin E, vitamin B2, manganese and magnesium. Yogurt has calcium, protein and contains probiotics. The coffee, cocoa powder and matcha provide powerful anti-oxidants, as well as a great energy boost. Wheat germ, chia seeds and flax are all loaded with nutrients. Take your pick, and start your day off right!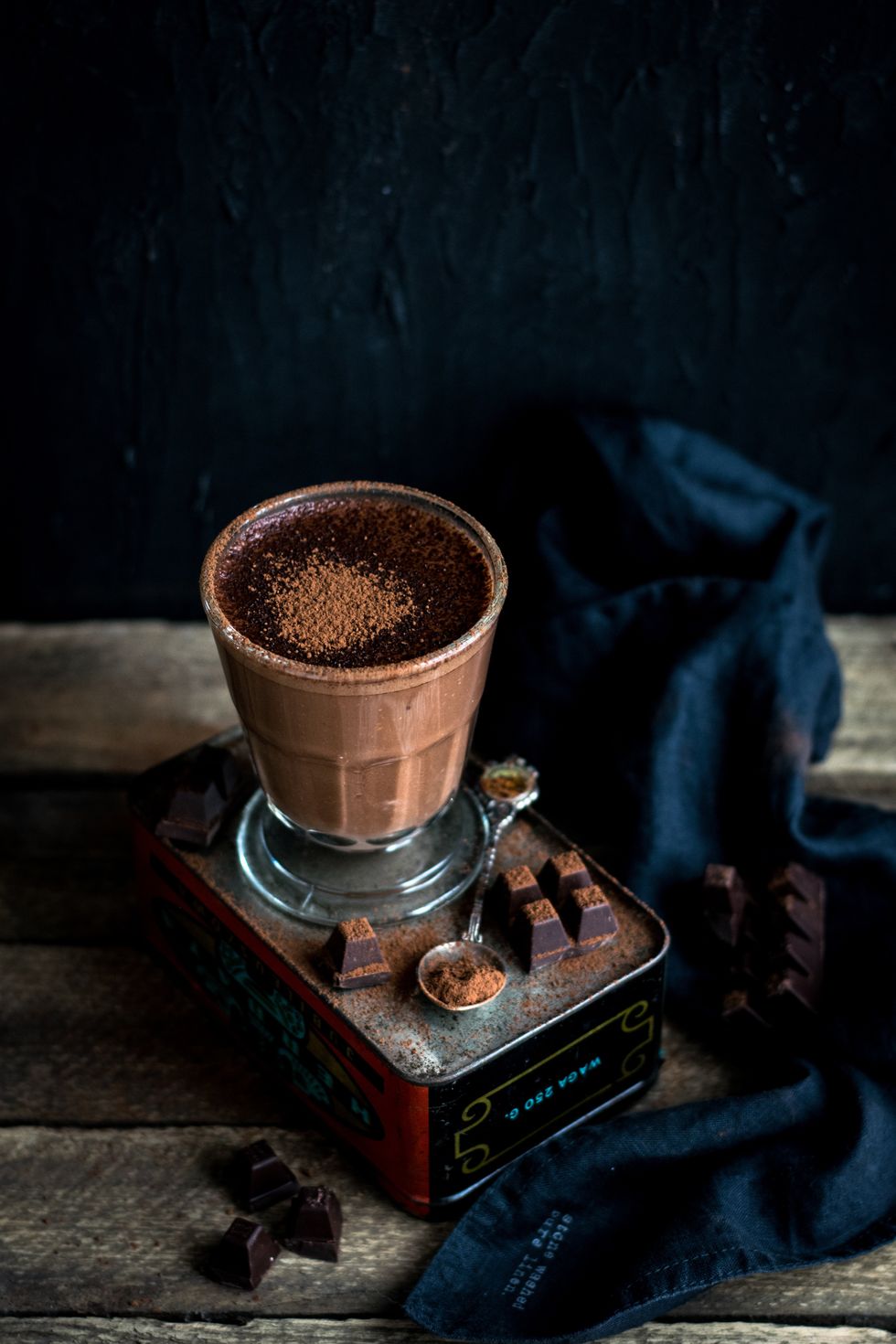 Coffee Almond Smoothie Supreme
Ingredients:
1 ripe banana
1 shot espresso or ¼ cup strong coffee
1 heaping teaspoon unsweetened cocoa powder
3/4 cup almond milk or soy milk or any combination of the two
2 tablespoons wheat germ
4-5 ice cubes
Instructions:
Dissolve the cocoa in the coffee to make a syrup and add to blender with all the other ingredients. Blend until your smoothie is smooth. You can add a dash of maple syrup if you are craving a bit of extra sweetness.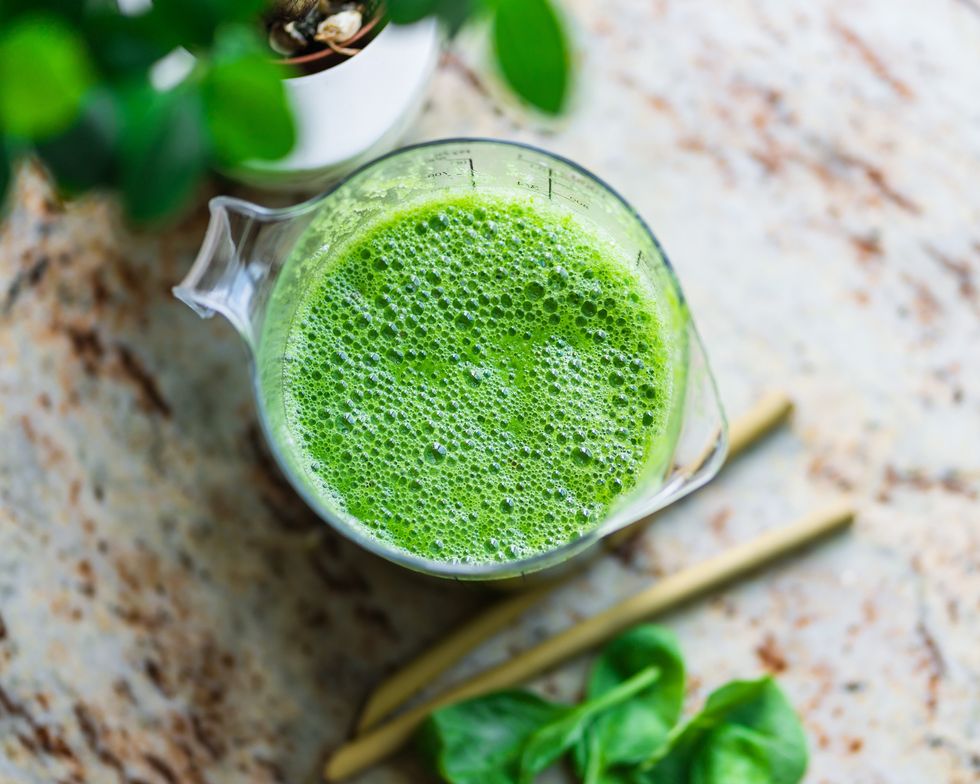 Mighty Matcha Smoothie
Ingredients:
1 ripe banana
1/4 cup pineapple
1-2 slices avocado
1 tablespoon chia seeds
1 cup soy or almond milk
1 heaping teaspoon matcha powder
4-5 ice cubes
Instructions:
Throw everything into a blender and blend until smooth.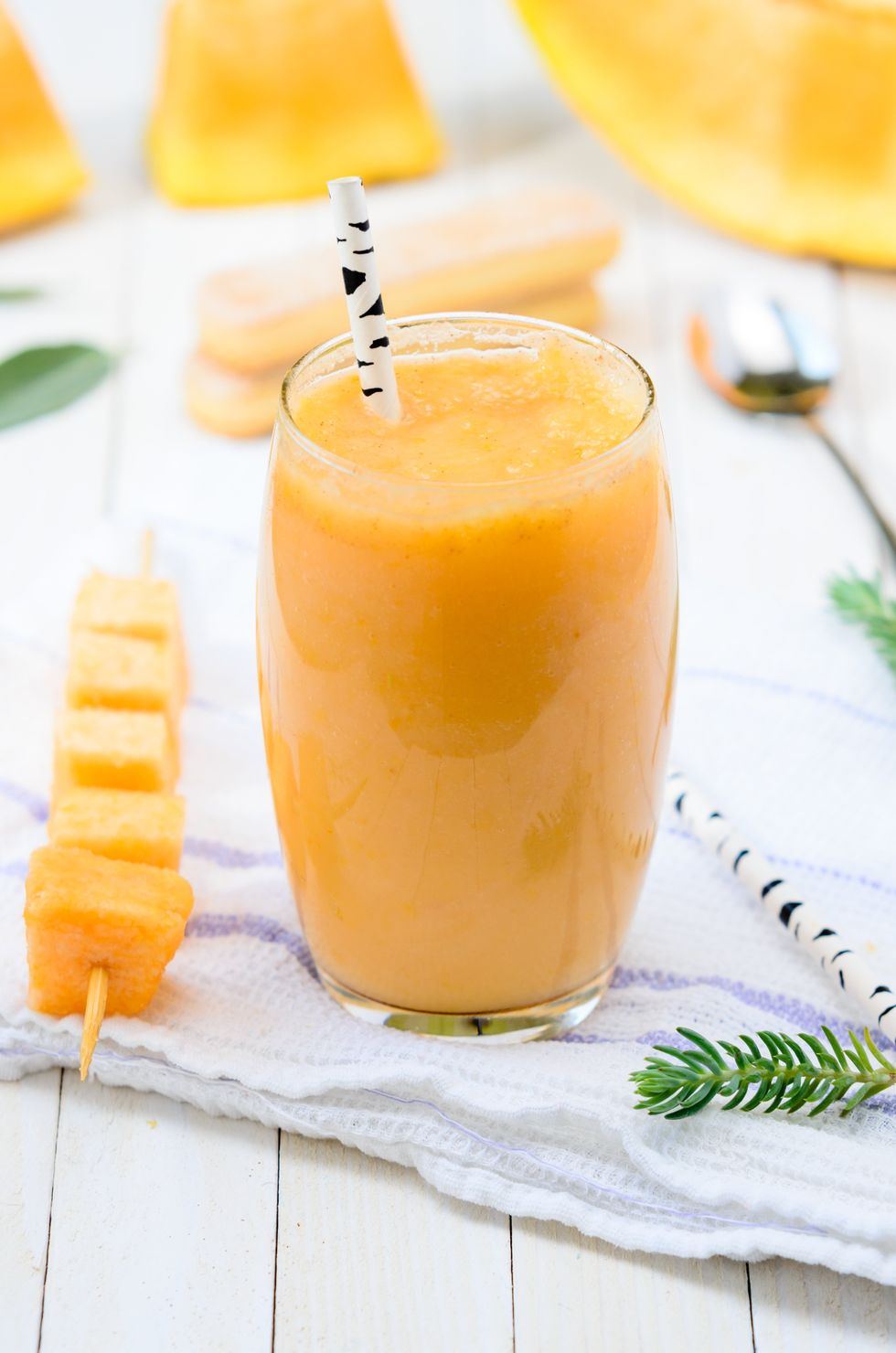 Morning Mango Lassi
Ingredients:
1/2 ripe banana
1/2 cup diced mango
1 cup whole milk yogurt
a few fresh mint leaves (optional)
1 tablespoon flax seeds
1 tablespoon honey
Instructions:
Throw everything in a blender and blend until smooth.