While the bathroom isn't the focal point of the home, having one that is welcoming and comfortable is always a plus. We do spend a significant time in there (some more than others), so making the loo as lovely as can be is nothing to poo poo… pun intended.
Some bathroom upgrades can be super-pricey, with expensive tiles, showers, sinks, and the latest and greatest in high-tech plumbing, but you can still make noteworthy improvements without flushing all your money down the toilet. OK, bathroom humor done.
Here are five super spruce-up ideas that will turn your restroom from alright to dynamite. Behold a bathroom that is better than ever with easy fixes you can get done quickly.
Clean up the caulk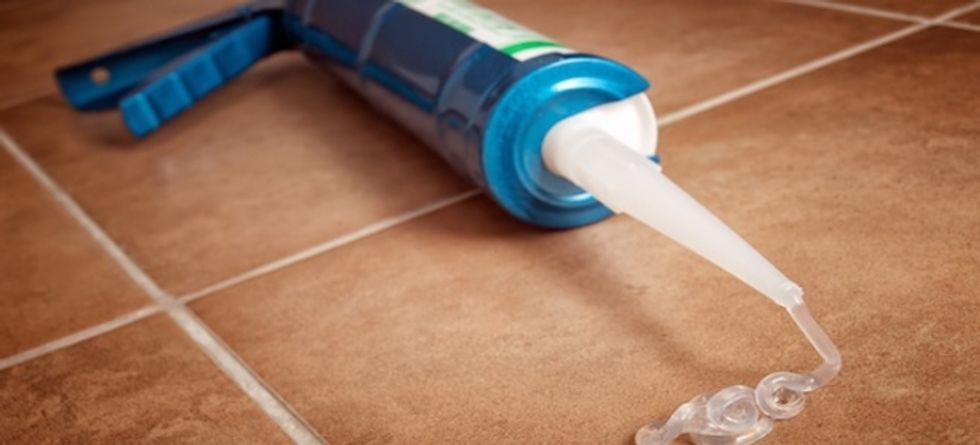 Via doityourself.com
Grungy, mildew-stained grout and caulk is not only ugly, but dirty. You want your bathroom to look and be clean, so start with a caulk clean-up and see an instant shine you didn't even realize you were missing.
As per Money Crashers, "By simply cleaning the grout and adding straight, clean lines of caulk around the tub and sink, you can add sparkle for a mere few dollars. Grout and caulk are both cheap, so this is a very inexpensive way to freshen up your bathroom."
When it doubt, re-grout!
Don't replace, resurface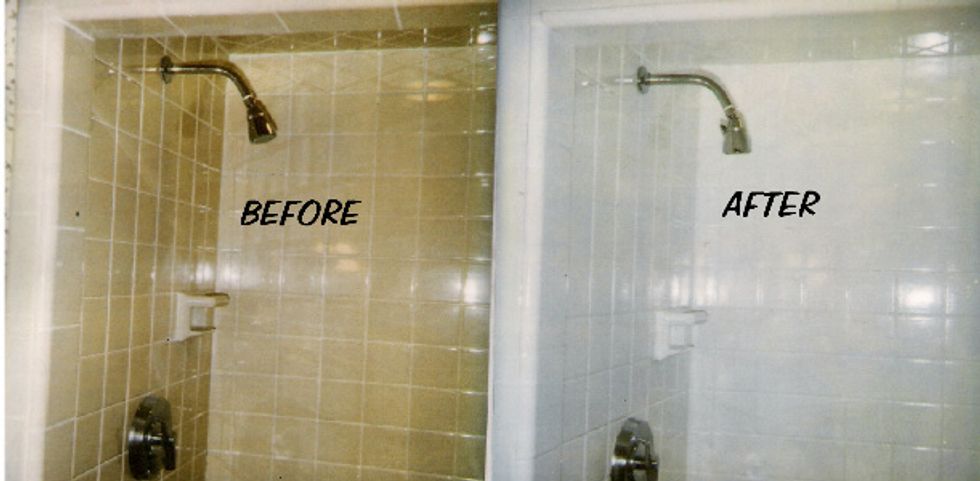 Via bathtubrepairbuffalony.com
Replacing an entire tub, shower, vanity, wall, etc. is not only costly, but super-time-consuming. You can resurface (or reline) the areas without doing a major overhaul with an outcome that is equally impressive.
For instance, if the walls are whack, go for wainscot. As The Spruce suggests, "In bathrooms, there is no better way to cover up the lower portion of walls than with easy-to-install wainscot. Wainscot is a pre-fab board that extends as high as 48" and eliminates the need to fix any unfortunate wall dings and minor holes."
Additionally, you can refinish vs. replace. The Spruce adds, "If the problem is mainly cosmetic--a yellowed surface and some cracks and nicks--you can refinish your shower or bathtub." It's like a make-up job for your bath, covering the imperfections and resulting in a beautiful new look.
Pretty things up with plants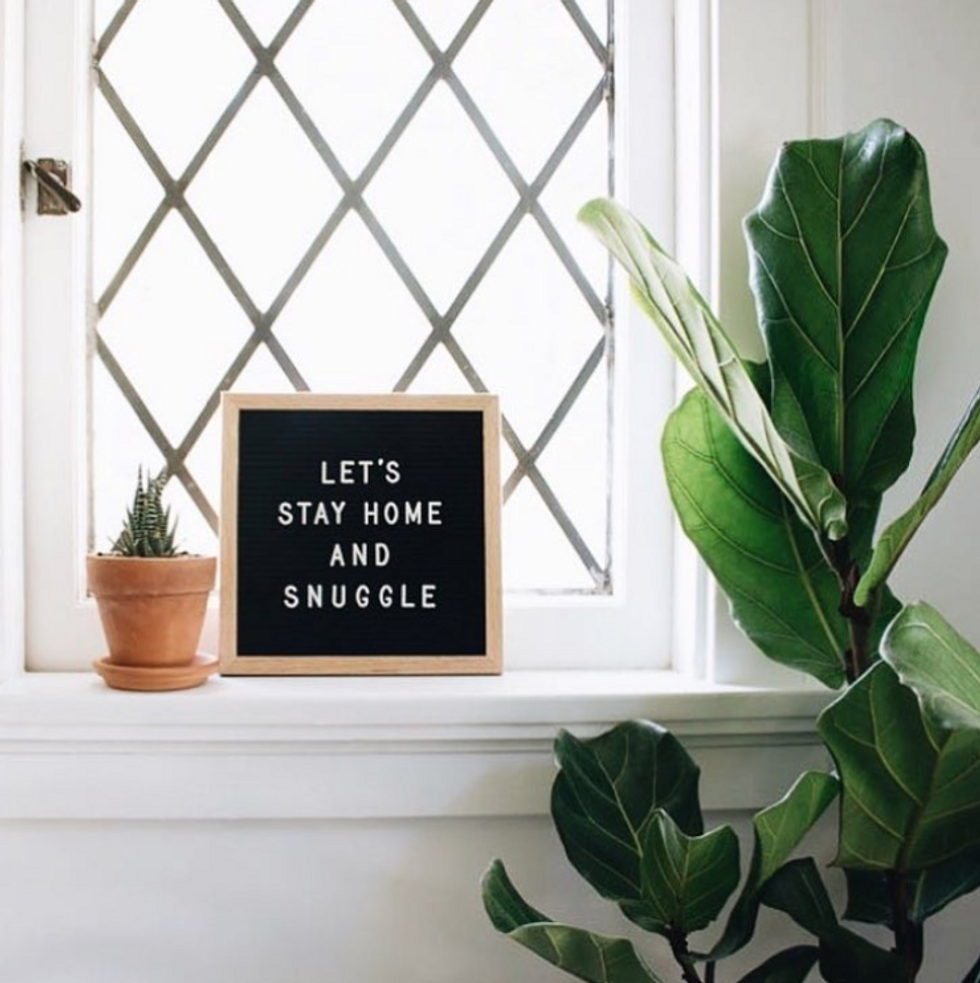 Instagram @thesill
Bring the beauty of nature indoors with flowers and plants for some punch. Small and simple is the way to go, especially if your loo is little, but those natural touches will go a long way in making the area look and feel fresh. Heck, they may even make the bathroom smell great too!
Small succulents, mini potted plants, and one-bud vases are elegant and effortless, yet a little goes a long way when it comes to attention to detail. You can even go with lifelike faux plants if you don't have the touch of a green thumb.
Pretty-up with a paint job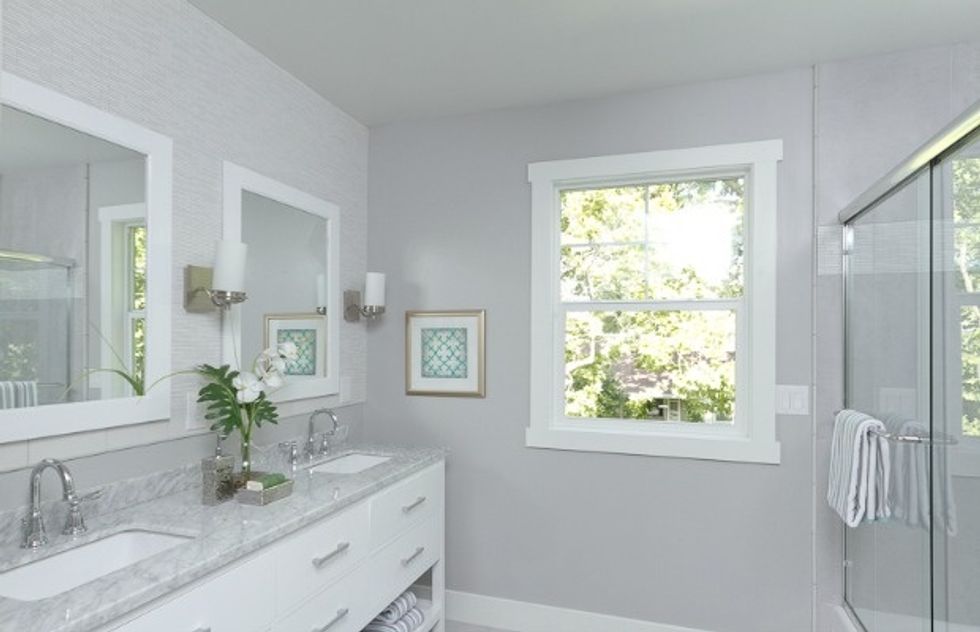 Via goodhousekeeping.com
A fresh coat of paint is an eye-catching upgrade that will improve the look of your bathroom without the need to do anything more. The area is small, so it can be a DIY project. Choose a light or neutral color to make the room look bigger and brighter.
And it's not only the walls that can benefit from brand-new brush strokes. As per Better Homes & Gardens, "When your existing vanity cabinet offers good storage, nice lines, and sturdy construction, renew the look with a fresh coat of paint or stain. For a previously stained cabinet, sand off the old finish and apply updated stain color."
Do more with décor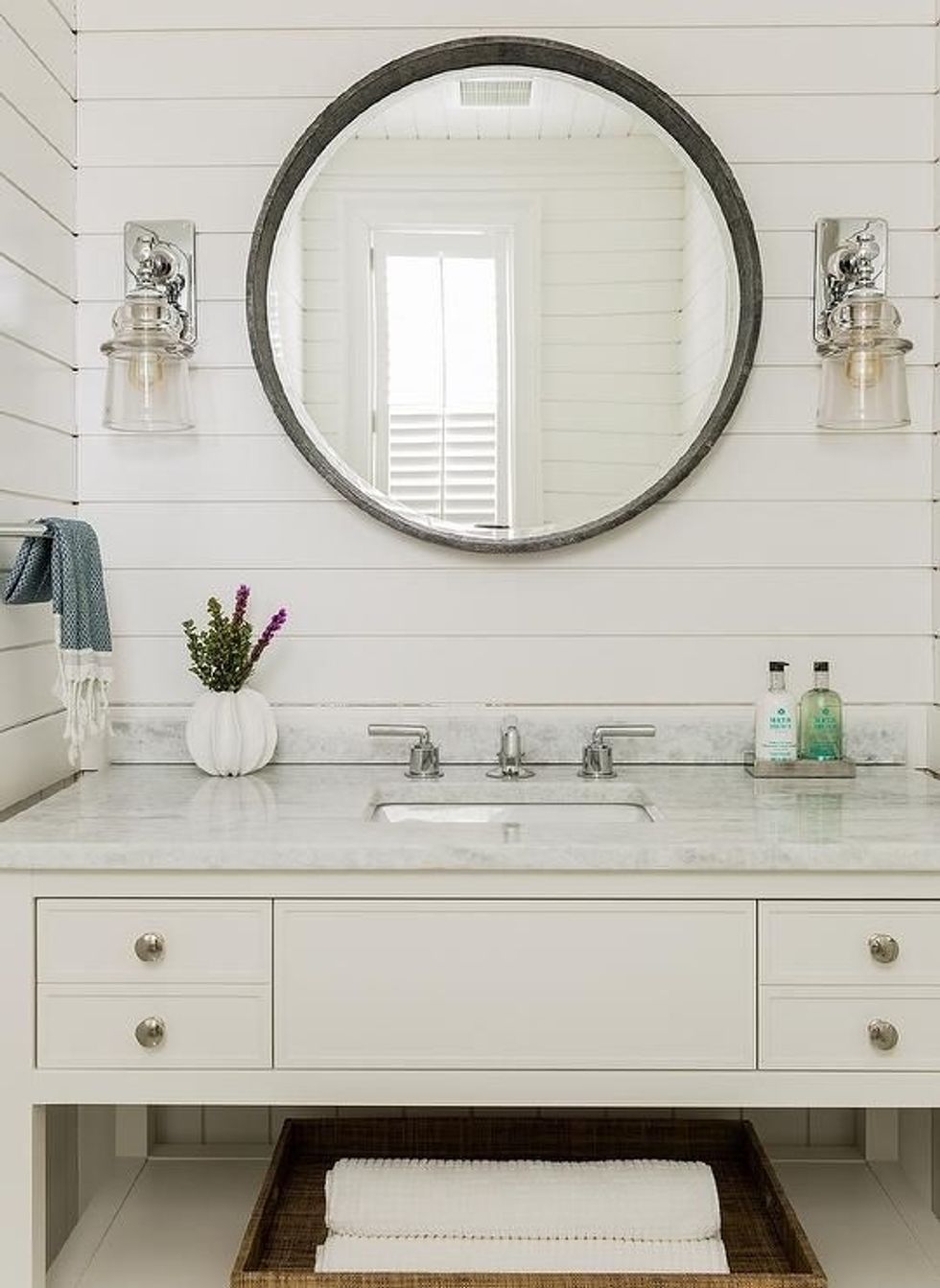 Via linguamater.com
Those special touches make an impact, so jazz things up with décor done right. Better Homes & Gardens suggests to, "Add some glam into your powder room with affordable new features, such as a dramatic mirror and glass and chrome accent shelves and towel bars."
Money Crashers recommends, "You can update light fixtures, sink faucets, and drawer pulls for a relatively small investment. These items may seem insignificant, but updating them can make a big difference in your bathroom's look."
Attention to detail is what makes a room go from plain to pretty.
Clear the clutter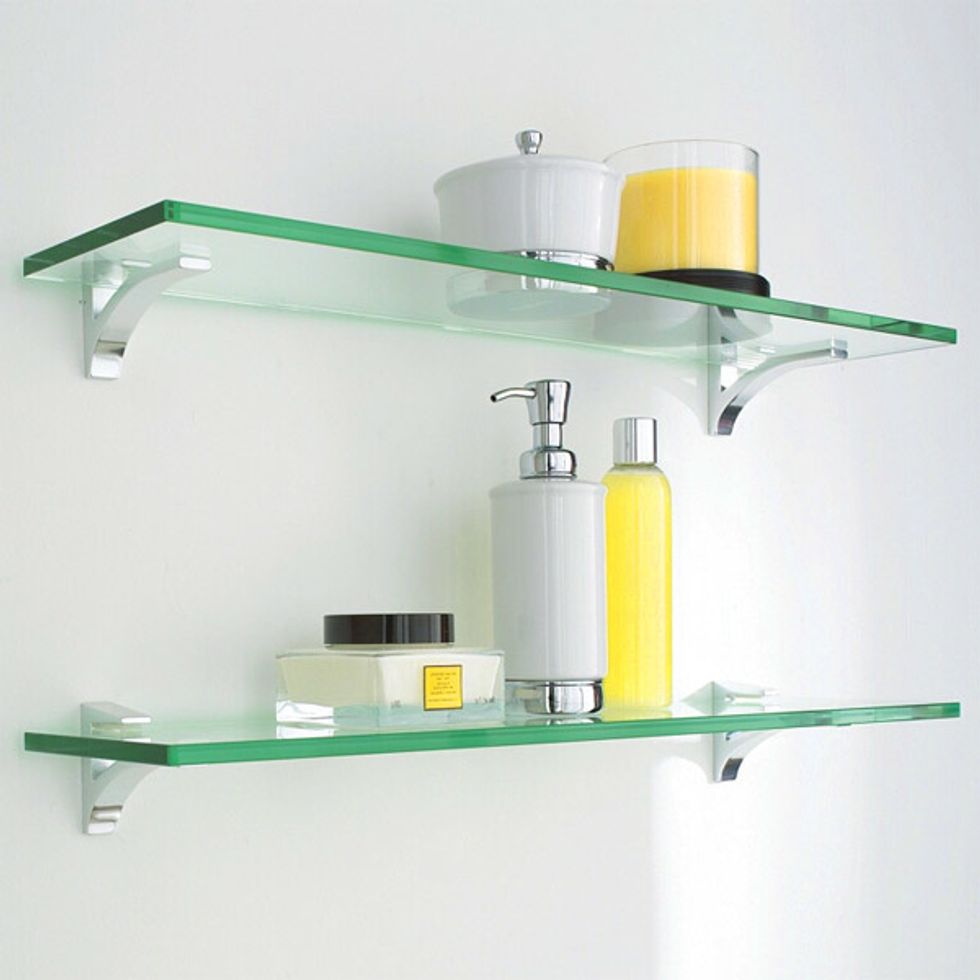 Via pinterest.com
Do you have endless bottles of lotion, hair products, makeup, soaps, blow dryers, cotton balls, and who-knows-what-else in disorder all over the vanity? You may need to use these items regularly, but when everything is out in the open, it looks messy and cluttered.
Clear the surfaces and find appropriate places to stow these things out of sight, yet easy to find. Better Homes & Gardens recommends to, "Add pullout shelves to deep cabinets to keep necessities in order and viewable."
Toss the junk you never use and clear out the medicine cabinet, so you can stock and store what you really need. Clean up the countertops and your bathroom will look considerably larger and spic-and-span.
Curtain call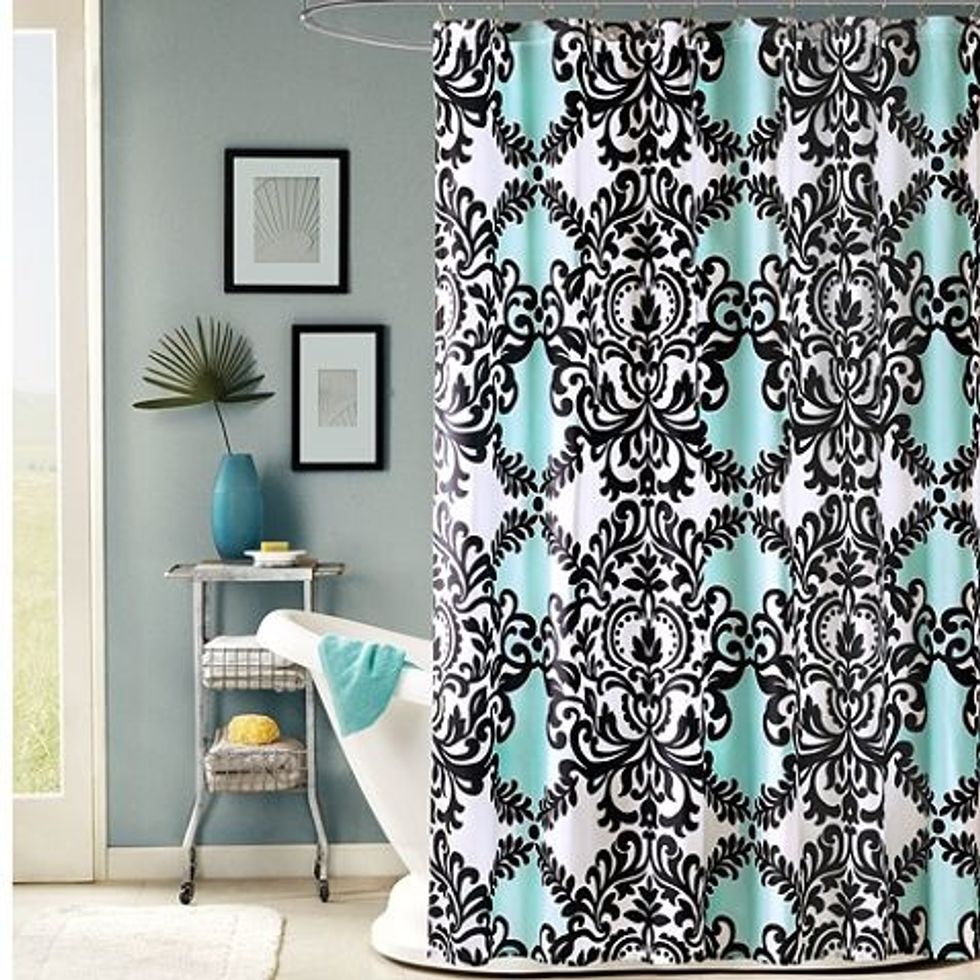 Via pinterest.com
New shower or bath curtains can add some cuteness to a blah bathroom in minutes. They come in all price ranges, so you won't have to empty your pockets for a quick bathroom pick-me-up.
Think about adding a splash of color, a lively print, or a dramatic statement. Pinterest is always the place to scope out great ideas if you're stumped. From bold patterns to ceiling-high statements to frilly and fashion-forward, the options are nearly endless. Not to mention, this is something you can change up all the time. Your personal style can really shine with curtains that are the focal point of the bathroom.
A better bathroom isn't only a dream. Budget-friendly fix-ups are the way to go when you don't have much to spend, yet have a lot of style. It will soon become the #1 room in the house! Couldn't help myself…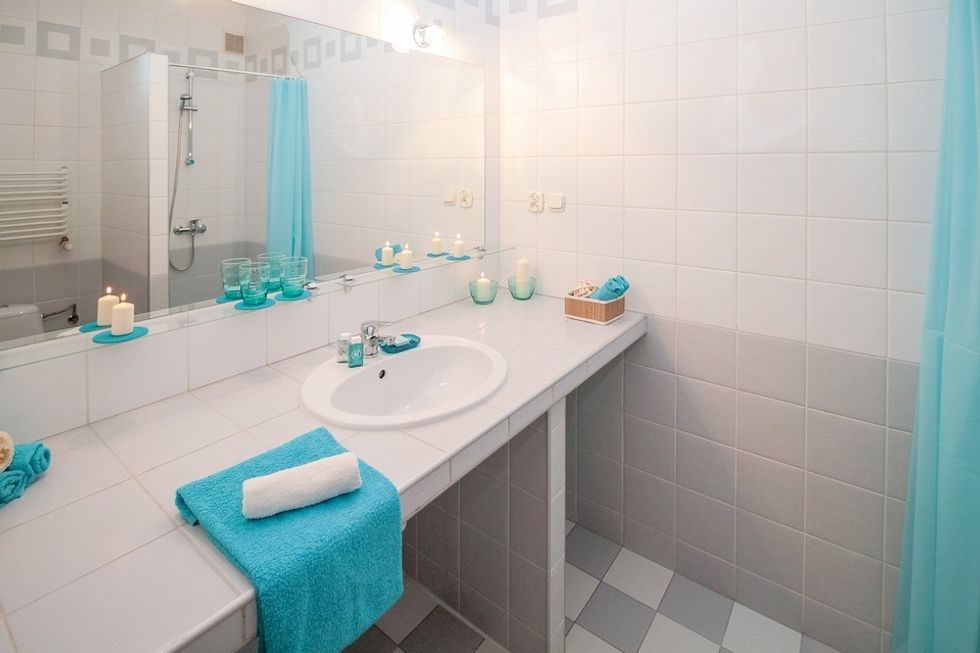 Via pixabay.com
For additional help, check out this handy pricing guide:https://lendedu.com/blog/bathroom-remodel-costs-financing-options