"Girls that get it, get it."
What started as a mere viral TikTok audio has become a phrase that denotes community and belonging. People identifying with niche personality traits and clothing styles they adopted from the internet is nothing new. However, the way a brand can become integral to an identity is shifting — Rose Inc is at the forefront of this shift.
---
These Brands have become TikTok and Instagram sensations not by striving for mass appeal, but by honing in on esoteric groups that might embrace them as part of their own personality. People no longer shop by walking through malls or flipping through Delia's catalogs. Even when thrifting — which now happens on Depop, fyi — all the trendy, young shoppers hunt for certain brands to signify that they get it, they're part of something.
And brands that get it, get it.
What are the best brands right now?
Aime Leon Dore found success catering to nostalgic millennials who either live in New York or wish they did. Ciao Lucia calls itself the brand for the "girl who is always on vacation." And Rose Inc is the symbol of the effortlessly cool girl who wears gold hoops every day and styles her hair in a slick, pulled-back bun.

There's an element of aspiration here, sure. But not in the way brands of yore like Victoria's Secret and Abercrombie dangled notions of unattainable perfection in front of us that made us hate-buy their schlock. No, this is an inclusive club — as opposed to an exclusive attitude. Anyone can join, they just have to want to.
A recent Elle.com article posed the question, "why is everyone twinning?" "In an era that places so much emphasis on unfettered self-expression, some are finding contrarian joy in... looking exactly alike." Identical presentations of those who fit into the same aesthetic are now meme-worthy — with accounts like @starterpacksofnyc and @nolitadirtbag posing spot-on observations about the others' most esoteric details.
But it's all in good fun. People crave that sense of belonging they've discovered as part of communities that are defined by what they eat, what they wear, and what brands they shop. The founder of the iconic starter packs account, Sasha Mutchnik, confirmed this to Elle. "People are happy to feel seen and be part of a cultural conversation, even if it's not an entirely flattering one … And we've been programmed to define ourselves by what we wear and buy... So while it may seem counterintuitive, in our hyper-individualized world, to want to admit a collection of six to eight items is 'literally me,' it's a way of saying you're a part of a group, and are, by extension, normal."
In an age when individuals self-sort into communities based on their own interests, brands that speak to those interests may feel more authentic. After all, if you truly understand your audience, they will remain loyal to you. Especially when the brand has premium quality and deserves that fealty.
While many brands get overhyped once they go viral on TikTok and are adopted by a group worthy of a starter pack, some products are actually worth all the conversation — Meet Rose Inc.
What is Rose Inc?
Founded by supermodel and entrepreneur Rosie Huntington-Whitely, Rose Inc is the gold standard of cool-girl brands. It's rightfully integral to the essential uniform for the girls that get it. Lather your hair in Olaplex, don your Anine Bing blazer over your Set Active workout set and wear a full-face of Rose Inc for full coverage and effortless beauty.
Rose Inc unites efficacy and ethics for extraordinary, supernatural, ecological beauty. Backed by science, the partnership between Rosie Huntington-Whiteley and biotech company Amyris, Rose Inc leverages sustainable innovation and nearly two decades of experience in the makeup chair. The result is indulgent skincare and extravagant color that outperforms in every category.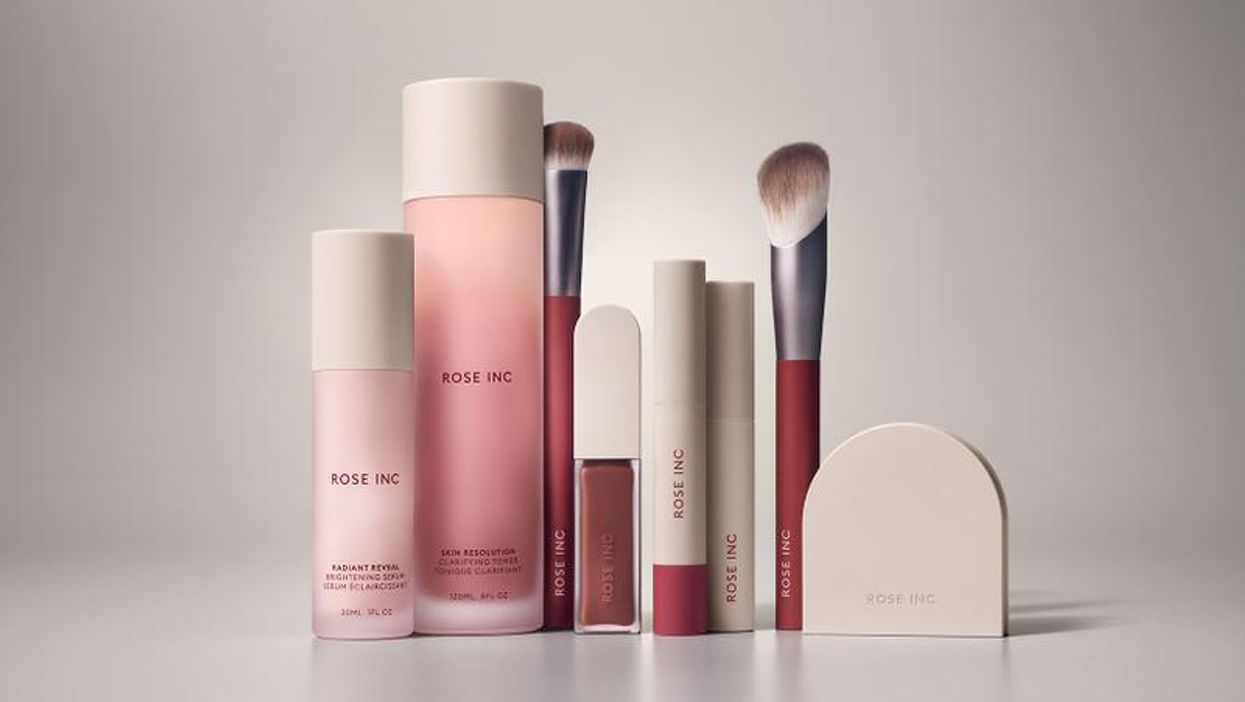 The cool girl of beauty
Their range of beauty products includes makeup and skincare that actually work. No tacky lipglosses or half-baked skincare products here. This celebrity brand is made with the best of the best, for the best of the best. Just like its founder, Rose Inc is the cool girl of beauty brands.
Anyone can, and should, be part of this club — simply find a
Rose Inc
product you love and make it part of your daily routine. You'll feel much more put together with this exquisite brand that deserves all the hype it gets.