I. Love. Breakfast.
Whenever I meet people in life who have the same love for breakfast it's like an automatic connection. When I meet people who skip breakfast, it's rather the opposite. I have to eat first thing in the morning or I'm cranky so when people can go without I'm shocked.
[rebelmouse-proxy-image https://media.rbl.ms/image?u=%2F26ufbMf6OjK9dWsMg.gif&ho=https%3A%2F%2Fi.giphy.com&s=770&h=47813311785ff68335505dc12f04ad4f8727f52bc7591063c2e8bb9905924f4a&size=980x&c=3567902117 crop_info="%7B%22image%22%3A%20%22https%3A//media.rbl.ms/image%3Fu%3D%252F26ufbMf6OjK9dWsMg.gif%26ho%3Dhttps%253A%252F%252Fi.giphy.com%26s%3D770%26h%3D47813311785ff68335505dc12f04ad4f8727f52bc7591063c2e8bb9905924f4a%26size%3D980x%26c%3D3567902117%22%7D" caption="" pin_description="" image-library="0" expand=1 photo_credit=""]
As a breakfast lover, I often crave the good stuff: pancakes, waffles, full English breakfasts- you name it, but for the sake of my winter health goals, lately I've decided to cut back. Something I've been really focusing on in 2018 is what whole foods I'm attracted to and the healthiest ways to prepare them. Sure pancakes are delicious but what is each ingredient doing for your body? Not much aside from providing you with carbs to burn. Would another food do this and then some? That's when I started compiling breakfast recipes that would not only make me full and give me energy of the day (because let's be honest crash dieting has never done anything for anyone), and also nourish me.
Mornings when I have to hit the road pretty early, I don't want to be cooking. I'm a roll out of bed, light makeup, natural hair kind of girl, so even with breakfast I like to keep my routine simple unless I have a luxurious amount of time to relax in the morning. That said, as much as a warm breakfast is the best thing in the world, I keep recipes like this one on the back burner for busy days.
The perfect sweet and savory breakfast
This combination was everything I dream for in a breakfast. Ever at a diner and you struggle to choose between sweet and savory? With this breakfast recipe you don't have to.

Gluten-Free Granola
I'm not gluten-free but I LOVE Trader Joe's Gluten-Free Granola. It has cranberries and almonds and although you miss out on the gluten, you don't miss out on flavor or nutrients. The almonds make the mixture really filling. I eat pair this with coconut milk for a light but delightful breakfast.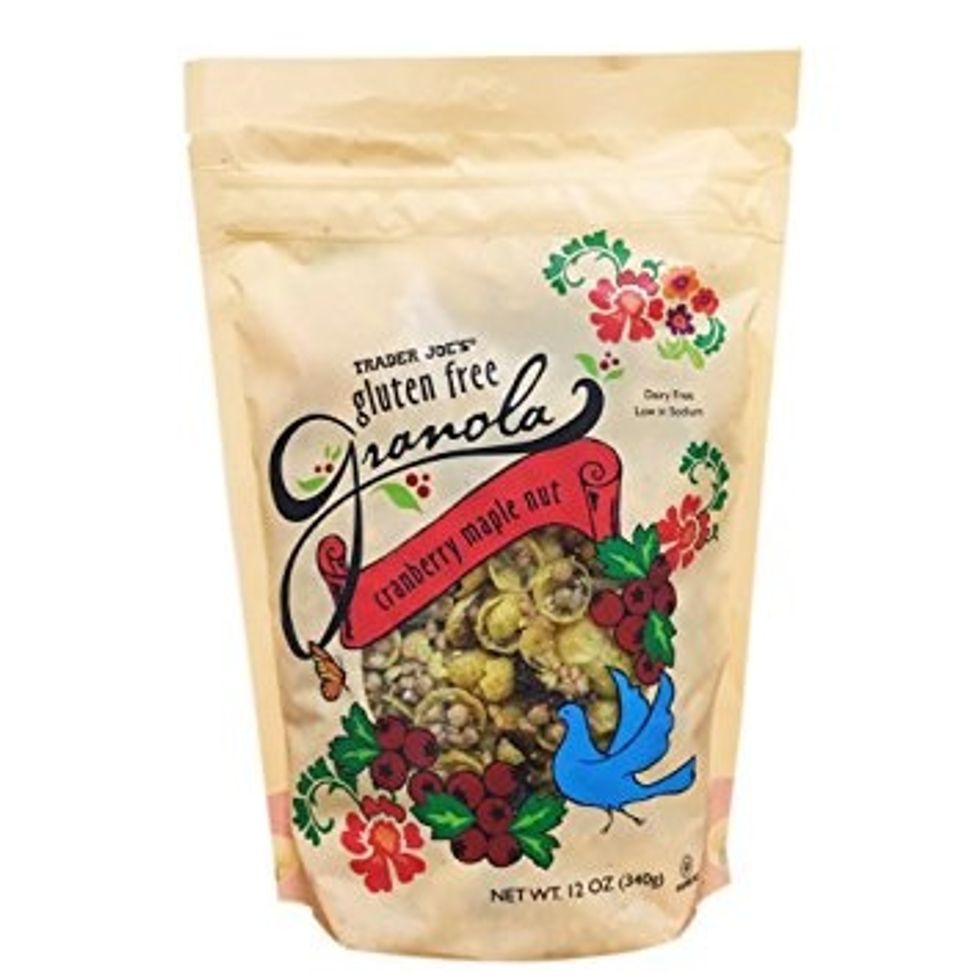 Fresh Avo
On the side of the granola, I prepare myself some fresh avo. Although avocado is amazing on it's own. Here's my little recipe to bring out the natural flavor and give your fresh avo a little umph.
1/4 teaspoon himalayan pink salt, finely ground
1/4 teaspoon fresh black pepper, finely ground
1 lemon
1 avocado
Halve the avocado. On the pit-free side, slice it evenly longways then use the knife or a spoon to scoop out the slices. I normally save the other half for my lunch so either remove the pit and repeat the first step or wrap it up for later. Squeeze the lemon onto your fresh avocado and sprinkle the salt and pepper on. I like to mush mine and mix the seasoning in, but you can always just eat it as it.
Fried Bananas
This is by far the best part of this recipe. For some reason, I can't stomach bananas on their own, but they are delicious lightly fried. Here's what you need:
1 banana
1 teaspoon of coconut oil
1/2 teaspoon of cinnamon
1 tablespoon of maple agave syrup
Slice the banana into little 1/2 inch slices. Coat your pan in coconut oil (I like the sprayable oil from Trader Joe's). Lay your banana slices out evenly in the pan and sprinkle with cinnamon. Turn the heat on 'medium/low' and cook for about 3-5 min. Flip them over and sprinkle with more cinnamon. Allow another 3-5 min for them to cook. If you want them more tender or fried, repeat a few more minutes on each side till you get the texture you desire. Serve with the maple agave syrup.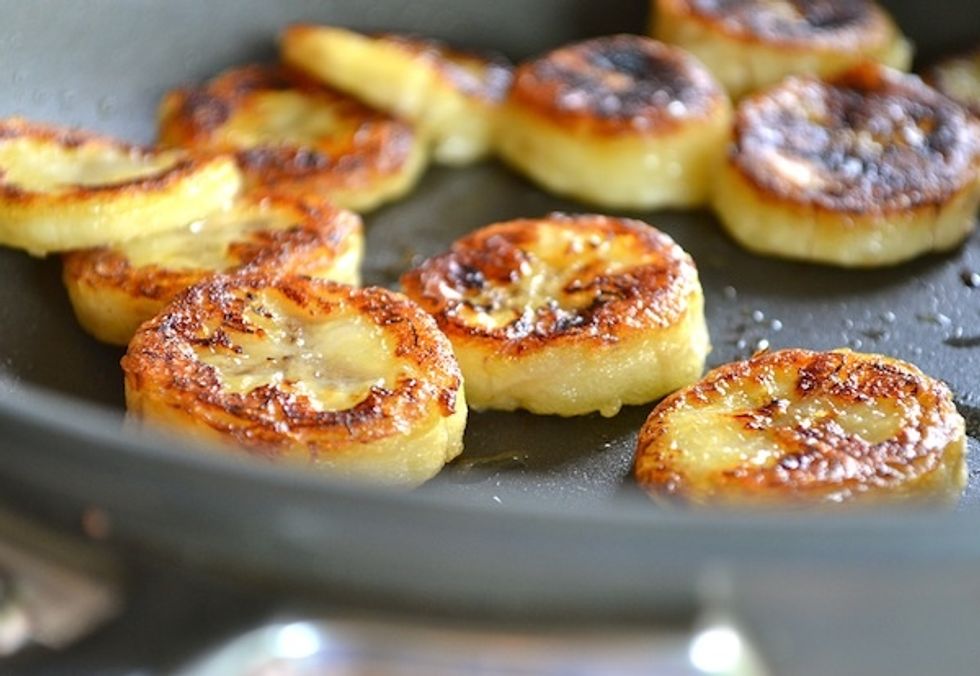 Rachel Schultz
Coconut milk latte
The icing on the cake is a simple yet satisfying coconut milk latte. Pull two shots of espresso, froth some coconut milk or warm it up in your microwave if you don't have something to froth it with, combine, and serve. Put a little bit of maple agave syrup in it to compliment the bananas.
Tried this recipe? Let us know what you think on Twitter.
---
Anie Delgado is a contributor to Popdust and is an actress and musician based in NYC. Follow her on Instagram | Facebook | Twitter and check out her music on Spotify.