We all want to look and feel our best, for ourselves and the one we adore. Same goes for the vice versa… we want our main squeeze to stay in shape and be healthy too. Why workout solo when you can turn exercise into "sexercise?" Turn up the heat of those to hum workouts by moving, sweating, and best of all, showering off afterwards with your partner! These 8 workout plans will get you in shape and more in love than ever.
1. Yo Baby Yoga
Yoga is the perfect exercise for two. All that concentration on being limber and flexible, combined with focused breathing and a clear mind will make you really come together in mind and body. Take a class which requires pairings, so you can help one another stretch those muscles and achieve that feeling of "Zen." You'll feel closer and more tuned in to one another. Downward dog, anyone?
2. Two to Tango (lessons)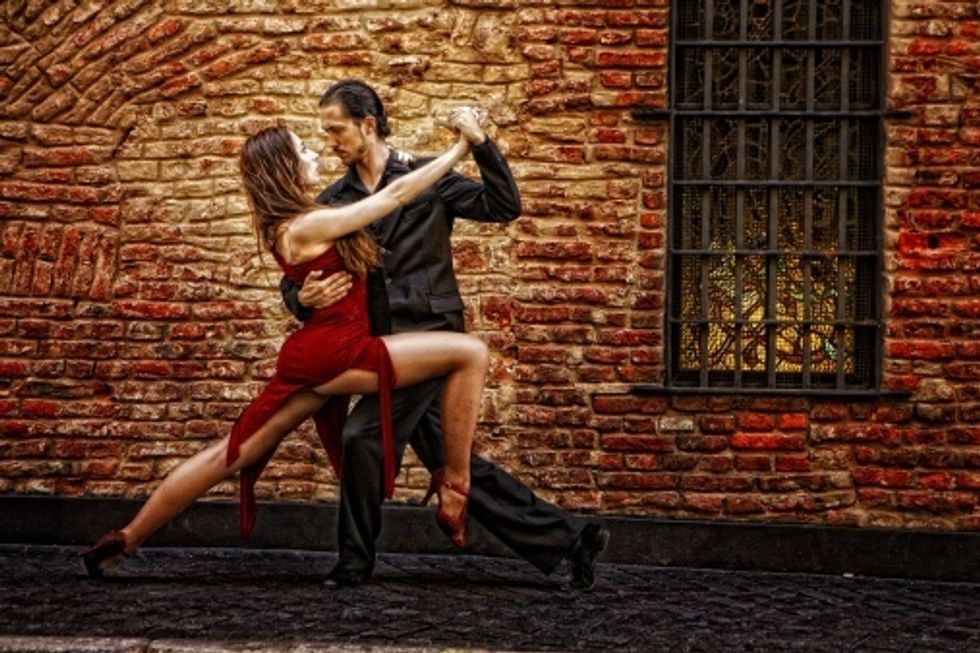 Not only is dancing a great form of cardiovascular exercise, but it's a great way to get moving with your mate. All that intimate body contact and moving in unison really gets you feeling connected and coordinated. Swivel those hips and do some dips. Hold onto your honey as you glide across the dance floor. Plus, they say good moves on the dance floor means a person's good in bed. Bravo!
3. A Walk on the Wild Side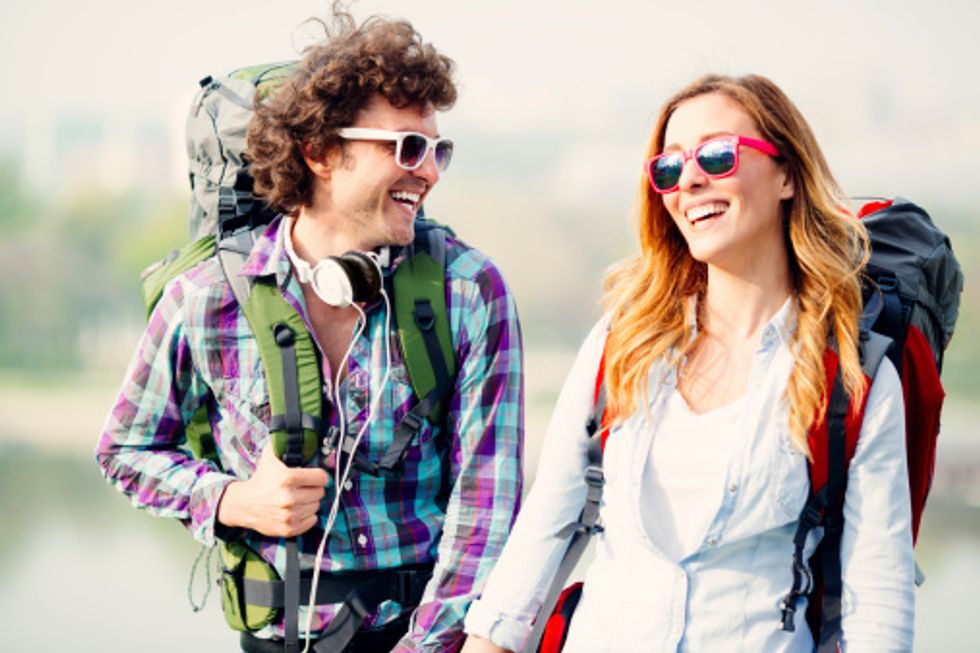 Wait for a nice day and take a brisk walk outdoors with your darling. Take in the natural surroundings, breathe in the fresh air, and take the time to talk and laugh as you get your body in shape. Before you know it, an hour or two can fly by as you walk your way into your lover's heart. Step in stride by each other's side and you'll always be on equal footing in your relationship.
4. Running Partners (in crime)
When you're ready to pound the pavement, make your boo a running buddy too! All that perseverance, sweat, and commitment will make you each appreciate one another's hard work and stamina. And stamina's something to look for later in the boudoir as well! Fuel up on some comfort carbs and burn them off as you chase each other around the track.
5. Doubles (but no troubles) Tennis
Seek out another couple and play some doubles tennis. Teamwork and timing makes a couple in sync on and off the court. Tennis will tone up the entire body and you will both "net" the rewards of a good game. Swing into sexy with fitness for two on the tennis court. You'll both "love" winning!
6. Skinny Dipping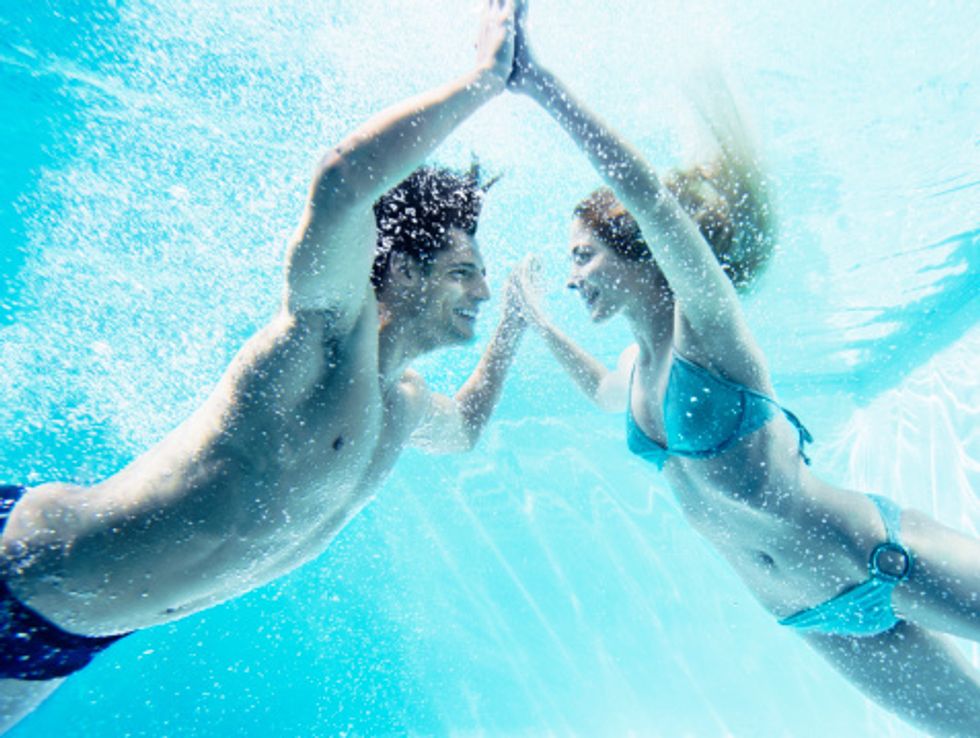 Take a dip and swim with your partner for splashy fun in the sun. Swimming puts little impact on the joints yet provides a thorough workout you'll both want to "dive" into together. After a swim, soak around in the pool in your skimpy suits. Float and flirt!
7. Lovers Lifting
If you're interested in toning up those muscles, a partner's always useful for spotting and motivation. Work out at the gym together and give each other the push to get to the next level. Those busting biceps and carved out calves are a total turn on. The other gym members will be in awe of your abs-olutely intense workout.
8. Hiking with Your Honey
Perhaps a little adventure is the way to spice up a workout routine. If you have access to a hiking trail, pack a backpack with gear and goodies and trek your way to the top with your special someone. The sense of freedom paired with the unknown is a stimulant for the workout and your relationship. The best part is reaching the peak together!

Are you ready for a sexy couple's workout? Two is better than one, so get it done with your hon!