by Melissa A. Kay
Thick and frothy smoothies are all the rage, but when you purchase them from a vendor at the food court at the mall or from the local "health food" store, it's hard to know what you're getting in your giant, overpriced cup. Sure, the ingredients may be listed, but lots of shops add additional ingredients and put more of the ones you're aware of into the blender before serving it up and you blindly sip it down.
Loads of unwanted calories, sugar, and who-knows-what may be going down your gullet, and your hopes for a healthier diet may be tarnished as you drink with reckless abandon – as delish as your beverage may be. It may be easy to zip into a smoothie shop to grab and go, but when you start packing on the pounds or get an unforeseen sugar rush leaving you crashing and burning, it may be a sign that it's time to start whipping up smoothies yourself.
If you're thinking you don't have the time or skills to make something nutritious and delicious, you're about to get smoothie smart. Homemade healthy smoothies are a piece of cake to make… and they are just as tasty as a piece of cake, but far better for you.
These 2 smoothies are full of good-for-you nutrients and will wow you with their level of sheer deliciousness. All you need is a blender and you're good to go. Both recipes below make one perfectly-sized smoothie.
Green Goddess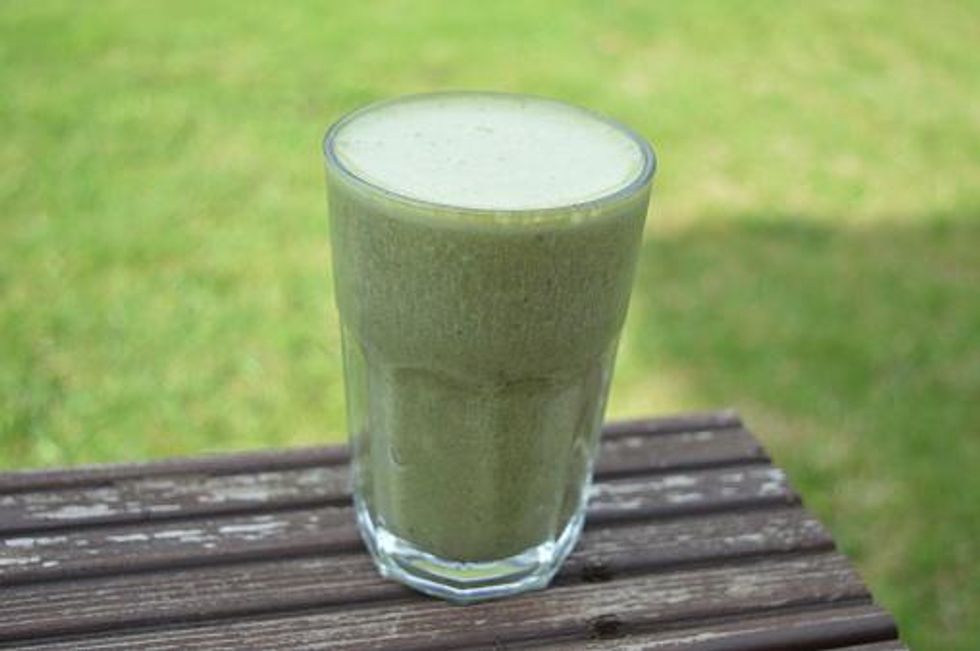 Don't be wary of leafy greens in a smoothie. The taste is masked by the other ingredients and you'll get a whopping dose of your daily veggies as you savor every sip.
Ingredients:
1 cup baby spinach (fresh)
½ ripe avocado. Avocados are brain-boosting. Learn more about the health perks of the creamy veggie.
1 small ripe banana
½ cup non-fat milk, soy, or almond milk
½ teaspoon vanilla extract
1 teaspoon chia seeds, such asCarrington Farms Organic Chia Seeds. Check out some health benefits of chia.
5 ice cubes
Blend everything in the blender until smooth and frothy. If you'd like some additional sweetness, add one packet of all-natural sugar-free sweetener such as Truvía. Pour into a tall glass and drink yourself into a healthier you.
Berry Blast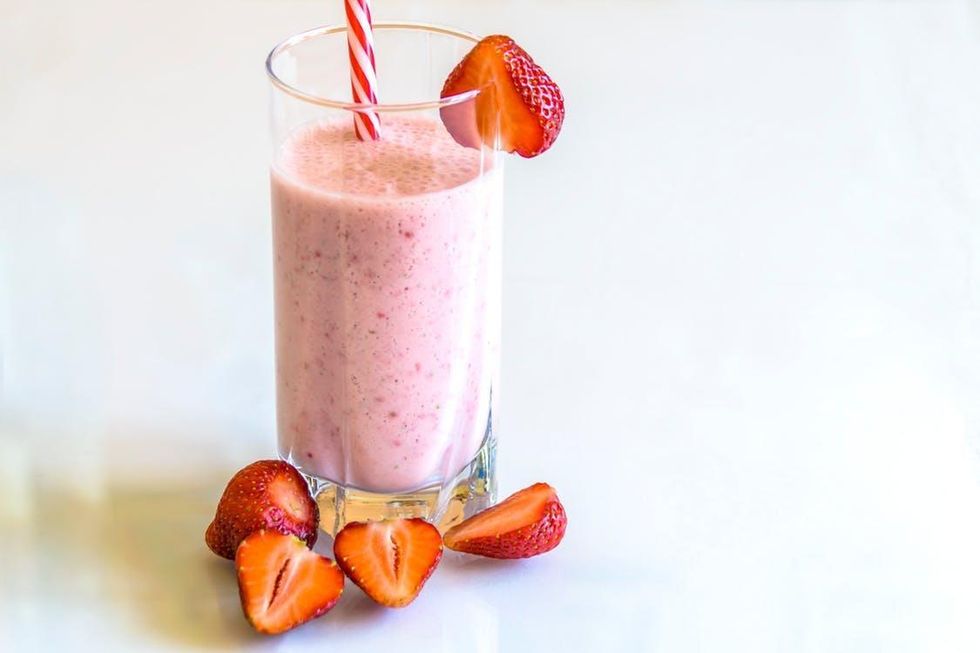 Berry lovers will be berry pleased with this antioxidant-rich sweet smoothie. You can use frozen or fresh berries interchangeably depending upon where you live and seasonal availability.
Ingredients:
½ cup blueberries
½ cup raspberries
½ cup diced strawberries
½ large banana
½ cup low-fat vanilla frozen yogurt (or regular yogurt)
¼ cup almond milk
2 teaspoons honey
1 teaspoon flax seeds, such as Arrowhead Mills Organic Flax Seeds. Get the facts on flax.
5 ice cubes
Pop everything into your blender, let the machine do its magic, pour into a glass, and sip with a smile. This recipe tastes great frozen into pops too, so invest in a popsicle mold like koji Iceand chill out on a hot day.
Save money and know what you're consuming by making smoothies at home. Stay tuned for more healthy and yummy smoothie recipes to come!