Finally, A Diet That Works: The South Beach Diet
I never thought I would find a weight loss program that worked for me. I was stuck in a never-ending cycle of getting my hopes up and inevitably failing when the program didn't deliver on any of its promises.
At least, that's what I thought until I tried the South Beach Diet™. Before I gave up on weight loss programs, I decided to give the South Beach Diet a shot. It was such a transformation for me that I almost didn't believe it, even though it was happening right in front of my own eyes.
The South Beach Diet weight loss program changes the overall balance of the foods you eat to encourage weight loss and a healthy lifestyle in the long-term.
My biggest reservation came when I first started the program. The first week was planned out for me to decrease carbohydrates and sugars, while filling up on proteins, healthy fats and non-starchy veggies. This helps the body begin to use its fat stores for fuel. I thought that this would be my downfall but the South Beach Diet made it much easier than I could've imagined.
With their delicious meals that arrived pre-prepared and ready to heat and eat, I barely even missed the carbs (especially since I could feel my body changing for the better). It was the first time that I went on a diet and didn't even have to think about mealtimes. Everything came right to my door!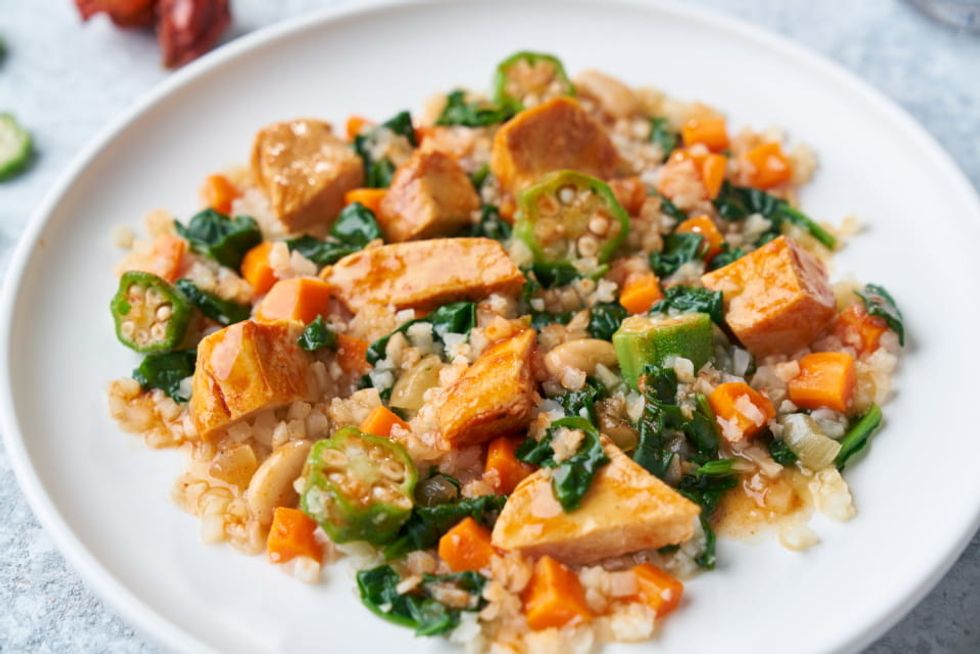 In my first week, I lost some weight and began to feel better. Over time, I got a feel for how to select the right foods and the right portions. Better yet, I learned how to build a routine that would help me keep the weight off.
For the first time ever, I actually enjoyed tracking my progress. Usually, tracking your progress feels like a chore and can often make you feel like you're not doing enough. However, with the South Beach Diet Tracker app, you can track everything while also getting recipes and weight loss tips from South Beach Diet's online blog, The Palm™. It was like having a personal trainer in my smartphone!
After the 4 weeks were up, I checked my weight and (drumroll please…) was ecstatic to see that I got down to my goal weight. I wanted to jump for joy but I knew the hard part was just around the corner—the part where I would have to keep that weight off. This is where the South Beach Diet completely blew me away.
When I hit my goal, the South Beach Diet set me up for success down the road. They offer a variety of success plans that make it simple to transition back to eating on your own. These plans incorporate food from the South Beach Diet (like my favorite Dark Chocolate Nut Bars!) along with DIY meals that I made myself.
Now, I'm cooking all of my meals for myself and only indulge in delicious South Beach Diet snacks. For the first time in years, I actually feel fantastic about my body.
If you feel like weight loss programs don't typically work for you, I've been there and I'm urging you to try the South Beach Diet.