Good weather brings good times. Bye-bye seasonal depression, hello summer serotonin and Vitamin D. Now that the sun is out, I feel more optimistic and ready to venture out and try new things.
The same happened last year, though my gratefulness meshed with that glorious post-vaccine summer. Dizzy with possibility, I stepped into that brave new world ready to make the most of my reclaimed freedom.
Pre-pandemic, I was known to make plans and flake on them — sorry to all my friends, and RIP to all those plans I called off at the last minute. Imagine my regret when I spent almost a year and a half locked up with no real ability to plan anything. Oh, how I longed for outings and occasions. Oh, how I lamented the memories I might have made. And most of all — oh, how I glanced back in regret and disappointment over the former version of myself who had no clue how good she had it.
I spent the pandemic wistful, but then I made up for it last Hot Girl Summer by going totally overboard. I went to parties I wasn't interested in, I went to clubs I didn't like. If there was an invite, I was there. Sure, I had good times. But I was so afraid of missing out on time with friends that I didn't prioritize my own experience.
Many of us did the same. The ever-prescient Voguesurmises that this decade — dubbed the Roaring 20's in reference to the 1920s and the bacchanalian merry-making many wish to imitate — will be full of opulence and opportunity. "It smells like something you can't afford; it reeks, frankly, of cash,"Voguementioned in 2021. "I know what you're thinking: This might not be the time for pure extravagance. We're still at war with COVID, the climate has irrecoverably changed — we should not be spending, we should be cautious. But caution, be damned … After being so careful, I'm making the case for nights of transient, gaudy, strobing fun. A life measured in lockdown hours has felt incredibly long, and I'm lusting for life's-too-short energy."
And they were right — mostly. While not all of us are fiending to spend money recklessly, the notion of simply living truly resonates. I want thrills, I want to be out in the world, I want to feel the sun on my skin all day, then a chilly breeze all night. I'll admit I might have overdone it last summer, but I want this summer to be packed with the same level of excitement — but a bit more intentionally.
For example, once I realized last summer that I no longer handle hangovers with ease, I've been sober-curious since. Maybe it's my age, or maybe because the pandemic's lockdown reduced my tolerance to alcohol, but I am interested in trying alternatives for regular revelry.
I dipped my toe into the sober waters with Dry January and have been practicing mindful drinking ever since. According toThe New York Times, this is a growing phenomenon. "Dry January — or Drynuary, for the initiated — offers your body and mind a chance to reset and reflect after the seasonal bloat and weariness . . . For a vocal movement, the approach of scaling back drinking to live more fully in the moment can, and should, happen year-round. Rather than cutting out alcohol entirely, though, a growing number of people are "sober curious," exploring elements of a booze-free lifestyle without fully abstaining. Mindful drinking, a phrase and philosophy that brings the self-reflection of meditation to a glass of wine or beer, has become increasingly commonplace in recent years."
I'm taking my mindful drinking days to explore original ways to feel relaxed, like CBD products. And one of the most buzzing beverages I've ever encountered is Daytrip.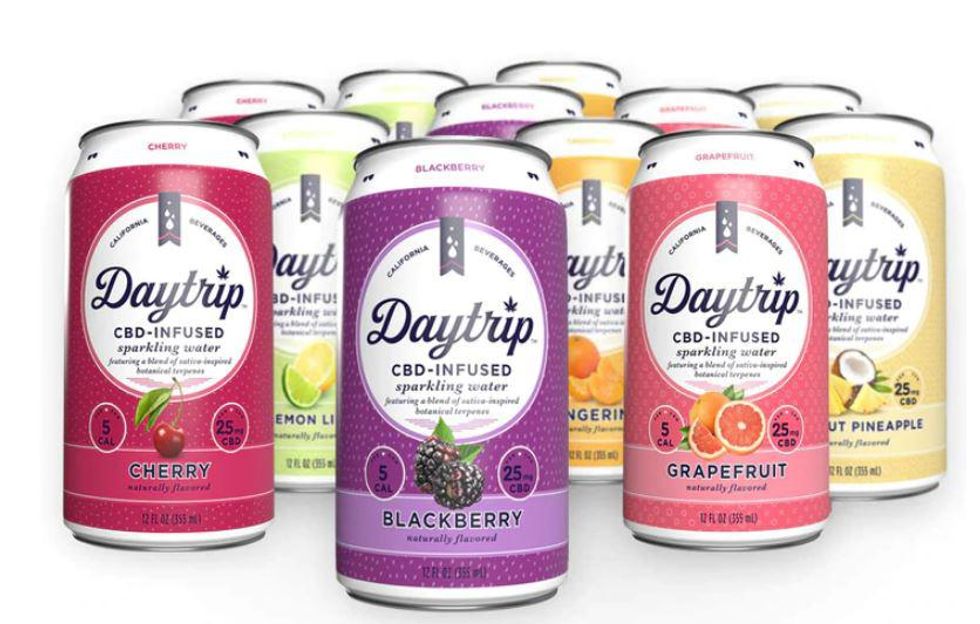 Daytrip'sCBD-infused sparkling water — in Cherry, Blackberry, Coconut-Pineapple, Lemon-Lime, etc. — is absolutely revolutionizing the CBD space. Their blend of botanical terpenes are chosen for their stress-reducing and mood-boosting pertiepros.
Beyond their refreshing sparkling water, Daytrip has Hemp CBD-Infused Gummies — in Blueberry/Hibiscus, Strawberry/Lemonade, and the super yummy Apricot/Vanilla. Their products are on the vanguard of CBD goods and will make improve your quality of life without the negative side effects of alcohol.
Don't wait, act now to get 20% off your first Daytrip purchase!