When you're looking to change your eating habits for the better and want to still feel satisfied, the unthinkable can be achieved! There's no need for deprivation or starvation when you're seeking to lower your sugar and/or fat intake. Nowadays, there is a variety of foods available that are sugar and/or fat free that are not only healthy choices but taste great too. Nobody wants food that tastes like a cardboard box or has the texture of a rubber sole. The next time you're at the market, put these items in your basket for a grocery list to be proud of. Your tummy will thank you.
1. Good-for-You Greek Yogurt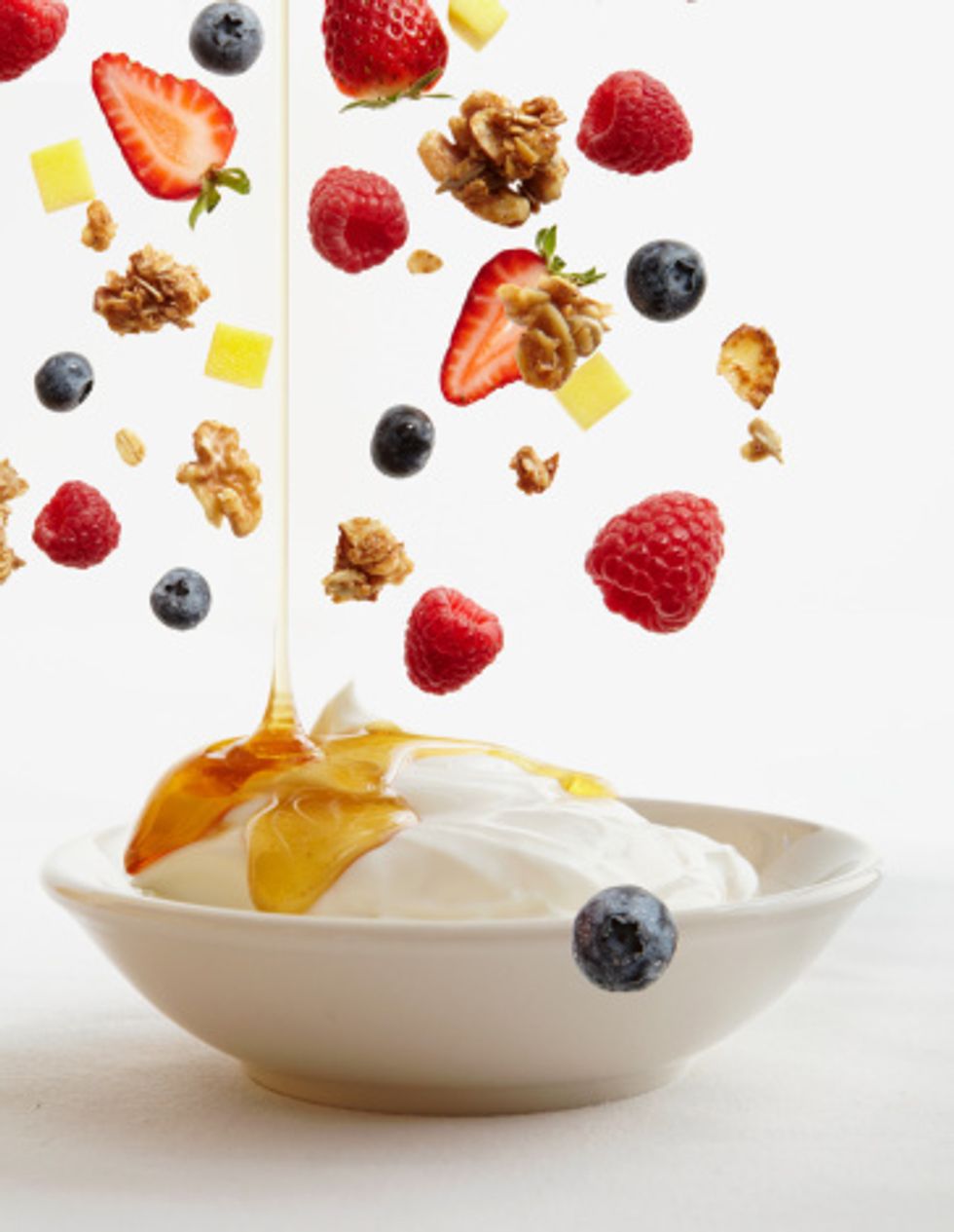 Real Greek!
Go for a satisfying snack packed with protein, no added sugar, and fat free, if you opt for the non-fat variety of Greek yogurt. It's thick, rich, low-cal, and filling, great for on-the-go or as part of a healthy meal. If plain isn't your fave, squeeze in some lemon or orange juice for a natural sweetness, a dollop sugar-free jam, a tidbit of honey, or some sunflower seeds for texture. Substitute Greek yogurt in salad dressings in lieu of fatty mayo and use to thicken cream-based soups rather than mixing in heavy cream or whole milk. Go Greek and get sleek!
2. Piping Popped Popcorn
If you're looking for something to munch on while watching TV or doing work, popcorn is the perfect choice. Beware of butter-laden and oily types with nasty preservatives and artificial colors or flavors. Pop your own in an air popper (it's super-fast and fun) and you'll know you're getting a low-cal and pure result. If you're seeking some flavor, sprinkle a dash of cinnamon and nutmeg for a sweet option or go for some herbs and spices - even a few dashes of hot sauce – for a sin-less savory treat. Mix and match flavors for a new popcorn concoction every time!
3.Yummy Hummus and Veggies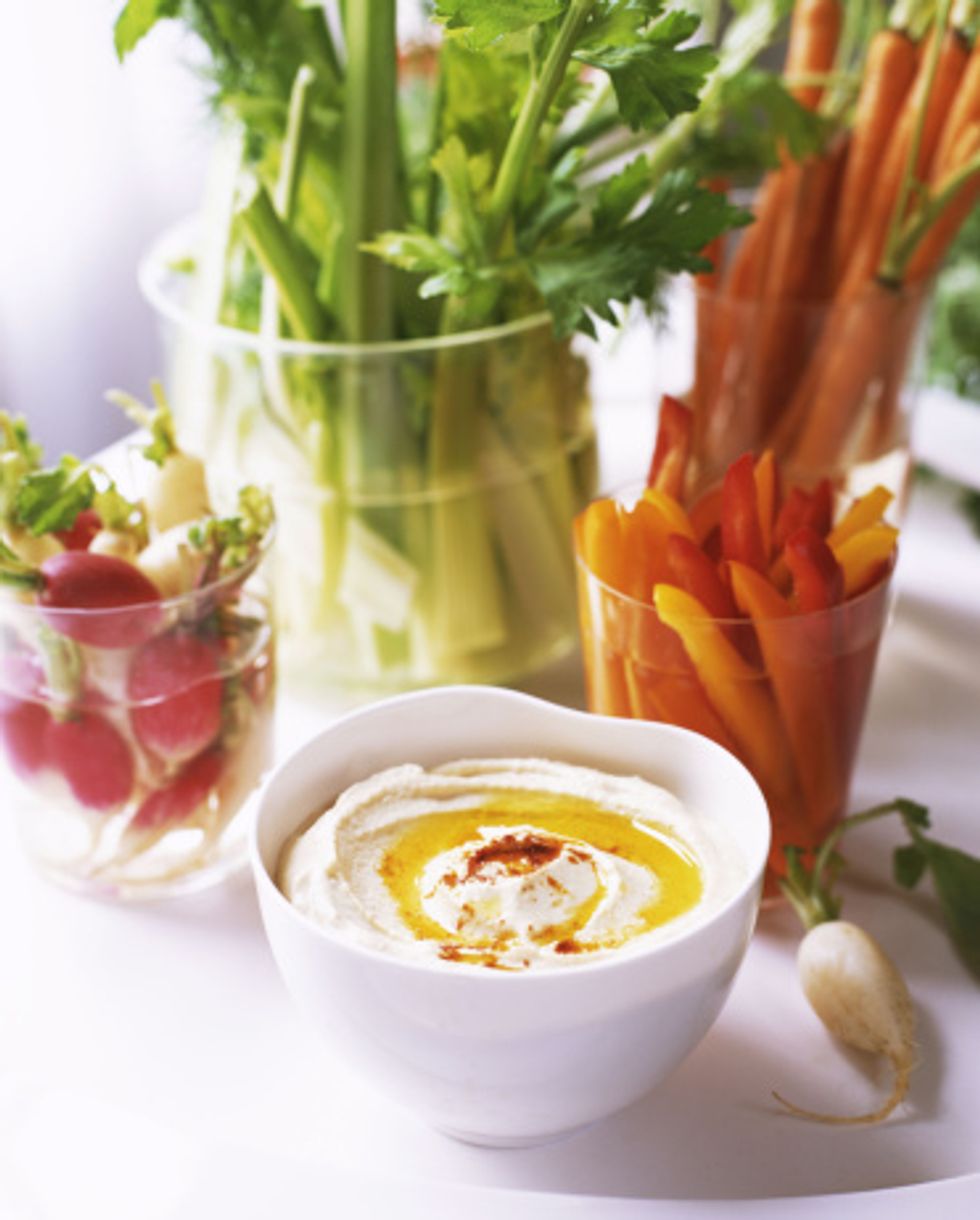 Hummus and Veggies!
Hummus is the chick pea's best move ever! Hummus is full of low- to no-fat flavor, a good source of protein and fiber, and is delightfully delicious. Pair the dip with veggies such as peppers, cucumbers, celery, and carrots for a low-cal, low-sugar snack you'll want to munch on every day. For those days you need something more, add a whole wheat pita and you're set. Hum along to hummus!
4. Redone Deviled Eggs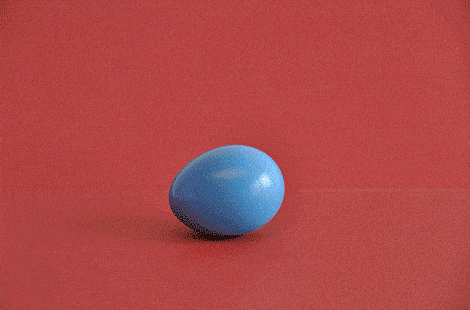 Eggo
Deviled eggs are generally stuffed with fatty mayo and egg yolks, but you can create a twist on the classic that's virtually sugar and fat free, yet still as delicious. Discard the yolks once you've hard boiled and sliced the eggs lengthwise, and stuff the whites with tuna, crab meat, tofu, or even the aforementioned hummus. Sprinkle with herbs and seasonings and pop 'em in your mouth. You won't miss the yolks with fillings as zesty as these!
5. Tasty Turkey Roll Up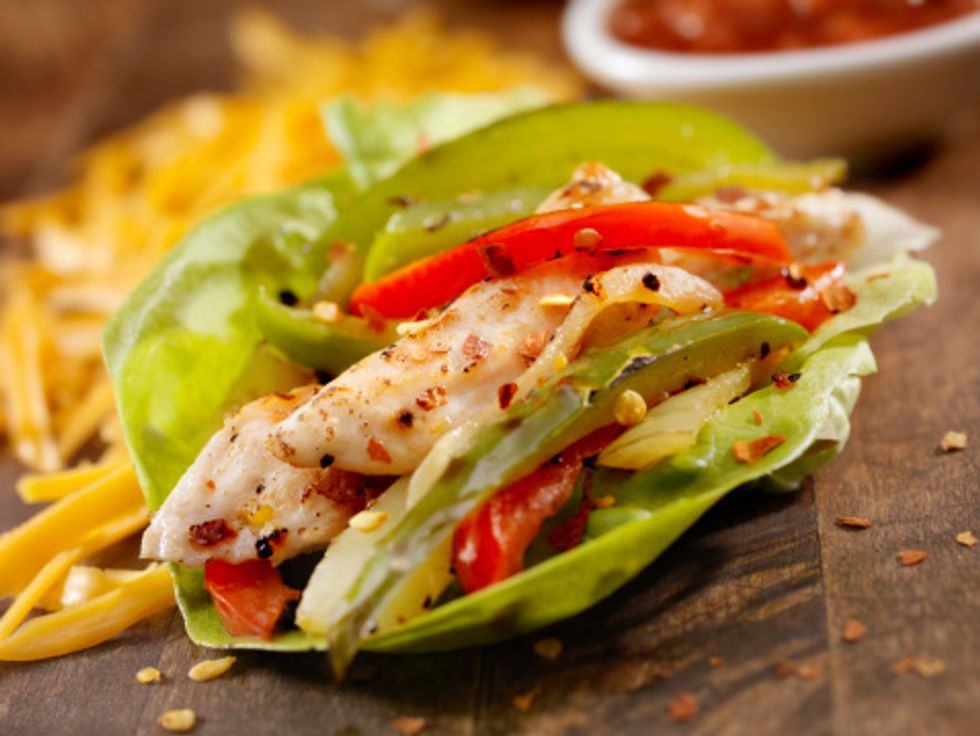 That is Delicious!
A high-protein, low-fat snack is an instant satisfying choice that keeps you full 'till mealtime. Simply roll up a slice of turkey (or another low-fat cold cut of your choice) with a slice of fat-free or low-fat cheese, a bit of lettuce, and a smear of mustard. Slice into pinwheels or eat as is. Make a few if you're looking for something a bit more substantial to "gobble" up!
6. Revamped Rice Cakes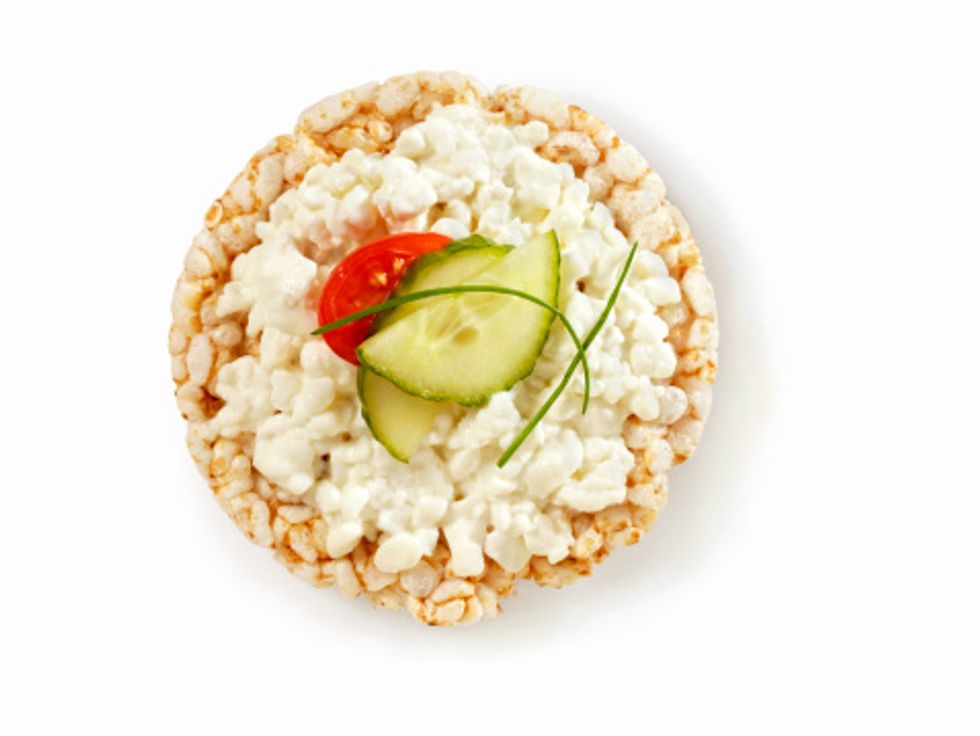 Before you say "boring" to rice cakes, think of the possibilities when it comes to tasty toppings. For a low-sugar and low-fat taste sensation, spread a layer of fat-free cottage or ricotta cheese over a cake and sprinkle some cinnamon or nutmeg on top for something sweet. Try some smoked salmon and a "schmear" of low-fat cream cheese for something savory. Go all-veggie with some salsa, chopped tomatoes, peppers, and onions atop the cake. The possibilities are endlessly delectable. Get crunchin'!
7. Bring on the Blueberries
While blueberries have a bit of natural sugar, compared to other fruit, the tiny berries are super low-sugar, low-cal, and packed with vitamins and anti-oxidants. Have a huge cupful for less than 100 cals! Mix them into oatmeal, yogurt, or blend into a smoothie. You can even pop them in the freezer for an ice cold treat. When you're feeling blue, blueberries will make your mouth smile!
8. Whole Wheat Pretzel Perfection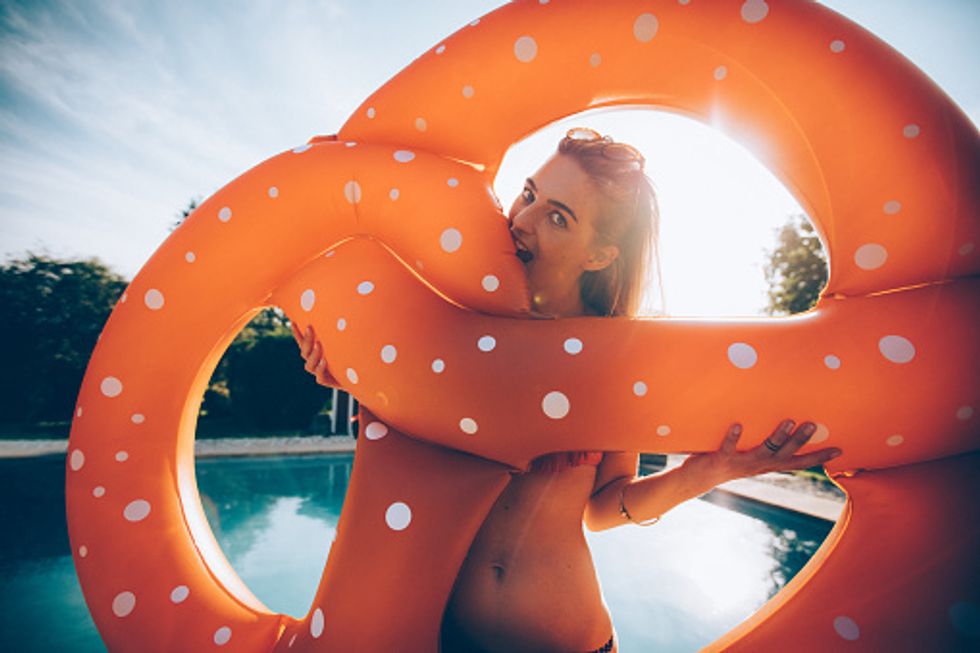 Bite it
When it's crunch you're craving, dig into some whole wheat pretzels for a satisfying snack. Dip them into some mustard or salsa and you'll be fat-free, low sugar, and all-happy! Pick your shape and grab a handful when you need a little something to keep you going. They are way better than chips when you need less fat and oil. Crispy, crunchy, munchy, and mouthwatering!
9. Soup-er Bean Soup
Beans are high in fiber and protein, low in fat and sugar, and a wonderful food for all seasons, meals, or snacks. Prep some bean soup by adding your fave beans into some simmering veggie stock with diced vegetables and even cubed chicken if you've got some in the fridge. Pack a cupful in a thermos for work or enjoy some at home when you feel like a comfort food that's actually good for ya. Sorry mac and cheese… you lose this one!
10. Ultimate Baked Potato
Potatoes have about 100 cals and are virtually fat free and low in sugar. Bake one up in the oven and top with fat-free sour cream, chives, turkey bacon bits, and low-fat shredded cheddar. This is so filling and when piping hot, ever so satisfying. Try different toppings like salsa, diced roasted veggies, low-fat chili, or simply seasoned with a dash of salt and pepper. Go for a baked yam for something a tad sweeter. Mr. Potato Head will approve!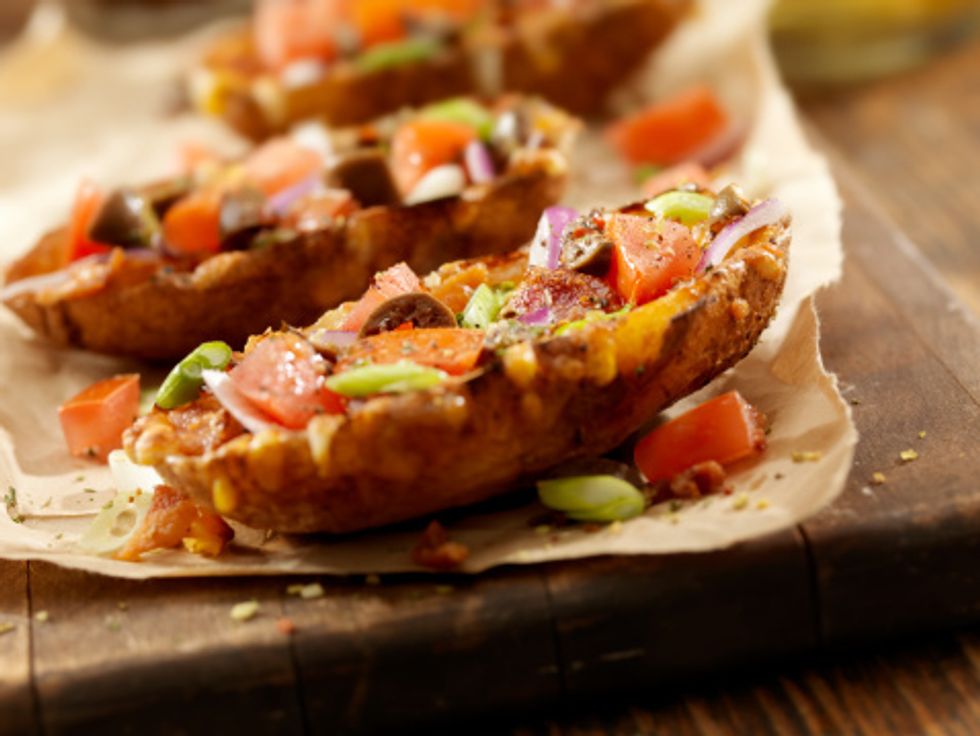 Good-for-You
Who needs high-sugar and fat-laden snacks when these options are even better? Enjoy one or all when you're in the mood for good-for-you food!